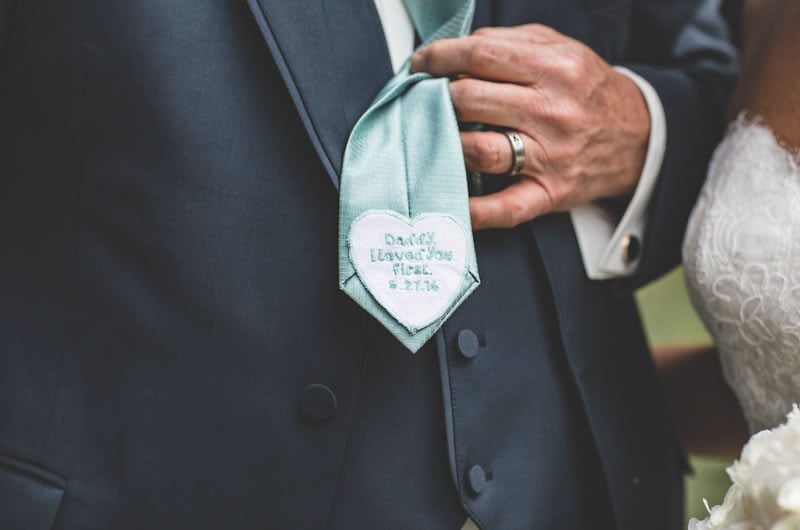 Have all your parents walk you down the aisle
The father of the bride doesn't always have to give his daughter away. Have anyone that you consider a parent walk down the aisle with you!
Serve your parents favorite food
When it comes to picking out a reception menu, pay homage to those you love most. Include a couple of your parents' favorite dishes to show you're thinking of them. 
Name a drink after them
Put together a fun beverage menu that gives thanks to those who raised you. Lots of couples love to have signature drinks – include your parents first or last name as part of the drink titles.
Write them a little note
Just like brides and grooms exchange love letters before the ceremony, have notes prepared for your parents reminding them of how much of an impact they have had on your life. 
Include a family tree as decoration
Reception decorations are getting more and more creative, and what better way to honor where you came from than with a family tree? Set it up in the reception space so relatives and guests have more time to explore your lineage. 
Make lasting memories with unforgettable photos
Your wedding day is a prime opportunity to make long lasting memories. The best way to make the sweet moments last longer is with pictures!  Make sure to get a few unique shots with just your parents, which you can gift to them to them down the road as a thank you. 
Just stop and say I love you!
During the reception, rehearsal dinner or farewell brunch, take a moment to publicly say "thank you". Tell them what they mean to you and how much you love them. It'll be a moment they'll cherish forever. 
photographer: Katie Norrid