Every couple has a love story. It's the question you're always asked before you say I Do… "How did you guys meet?" "How did he ask you out?" "How did he propose?" And let's face it, it's our favorite story to tell. Your eyes light up and your heart skips a beat talking about the day when you and the love of your life first met. That pivotal point in history when your lives changed forever. It's your first date, your first kiss, your first time meeting his family, and the moment he asked you to be his bride. Leading up to your wedding, it's important to remember why you're spending all of that time and money planning. To take a step back reminisce on everything that led up to "I do."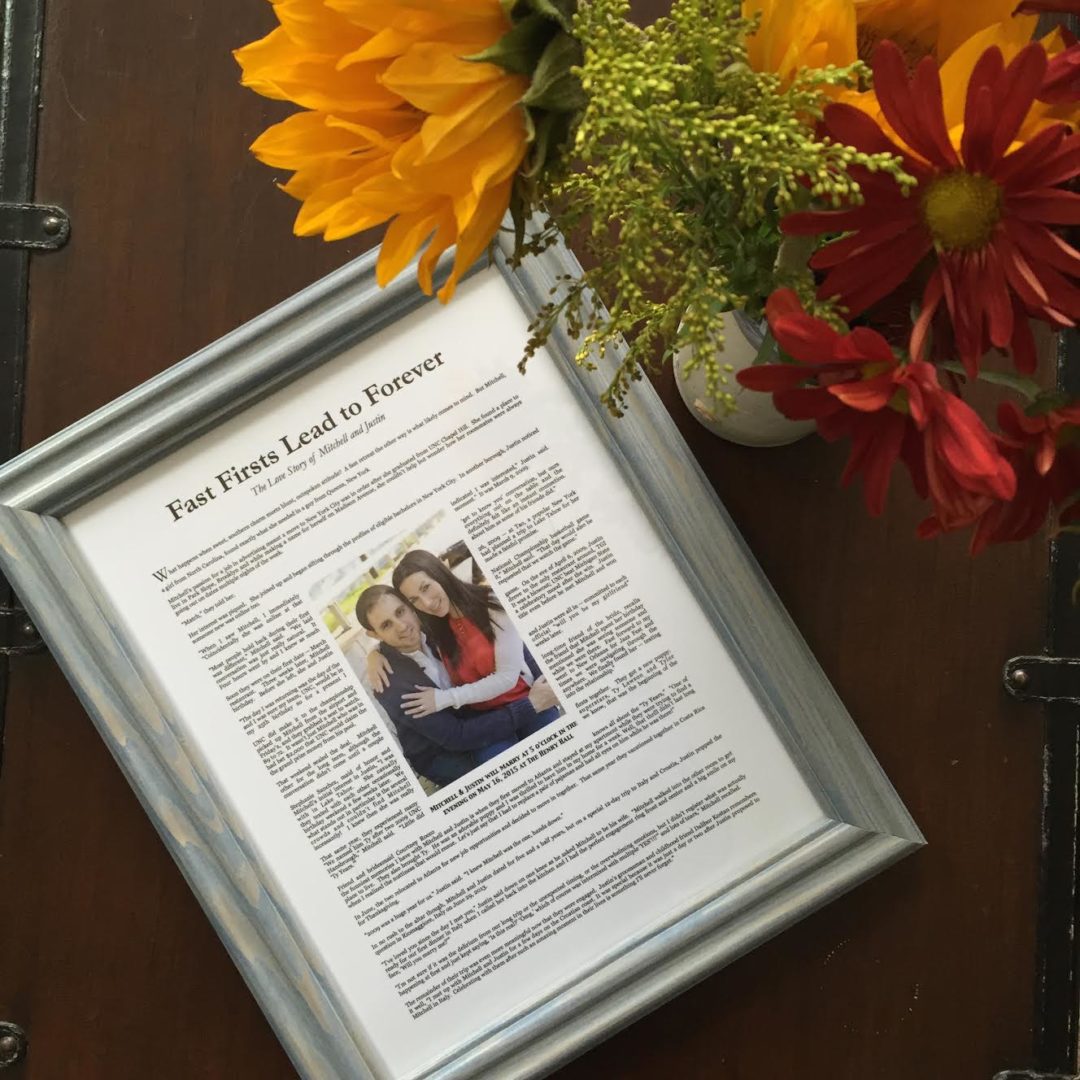 That's where Love Notery comes in. Kristen Rocco, a professional writer, story-teller, and entrepreneur, is your personal journalist to document every sweet detail of your love story. She takes your story and turns it into a completely unique, tangible, beautiful piece that you and your hubby can treasure for years to come. There are two package options, along with free introductory calls to get to know each other and have her answer any questions you may have! Kristen is such a sweetheart, and we think that's what makes her business unique; it's all about love. Recently married herself, she knows how it feels to be head over heals for your soulmate, and how to put those incredible feelings into words. She doesn't only write love stories, she's also your go-to girl for vows or maid-of-honor/best man speeches.
During a one-hour phone or skype call, she'll get all of the important memories and begin writing you and your groom's personal love story. Every couple has an extraordinary tale, and Kristen is the extraordinary writer who can make your story come to life. Her thoughtfulness and consideration combined with her sweet spirit shine through as she creates tangible memories. At the end of the day, your wedding photos are just that, photos. While timeless and irreplaceable, they capture that one day. Love Notery captures the months and years of memories, laughter, and moments that made you fall in love.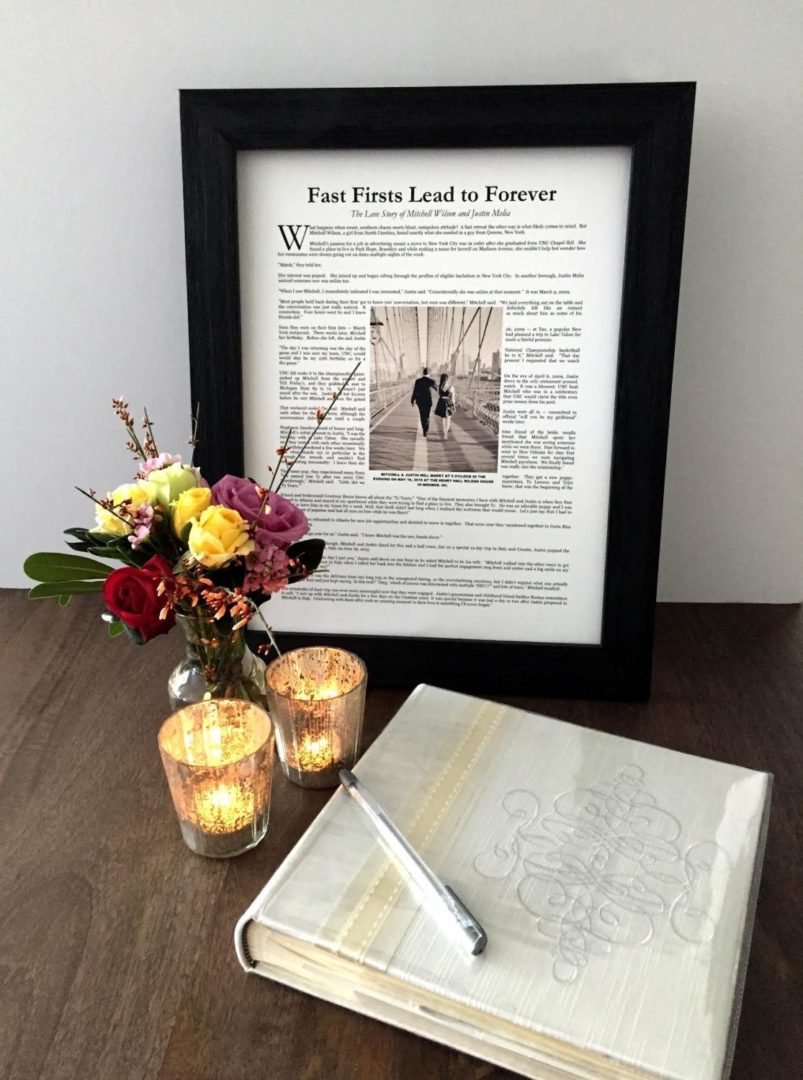 Her pieces are perfect as gifts or as staples in your wedding décor. Whether it's a gift for your anniversary, printed on the back of the program, or to display by the guest book, Kristen's work will bring awe to the reason why you're celebrating – love.
If you've fallen in love with Love Notery (and we know we have), then check out her website at lovenotery.com.
And we have even more news, Love Notery and we have partnered up for an amazing GIVEAWAY! Check out our Instagram for more details!
Be sure to follow Kristen and Love Notery on Facebook, Twitter, and Instagram!