A passion for ballet blended with gentle details has Southern Bride in love with this inspired shoot from Atlanta. We're sure you'll have no trouble scrolling to the bottom, but just encase you're too enthralled with these completely gorgeous images, don't miss the photographers note at the bottom. It's beautiful.
Satin trimming tied through chairs to emulate the ribbon on a ballet slipper. A dancer is as light as a feather and delicate feather place cards add a symbolic detail. Swirls on the cake and dancing swirls in the air leave guest amazed by this fantastical love affair.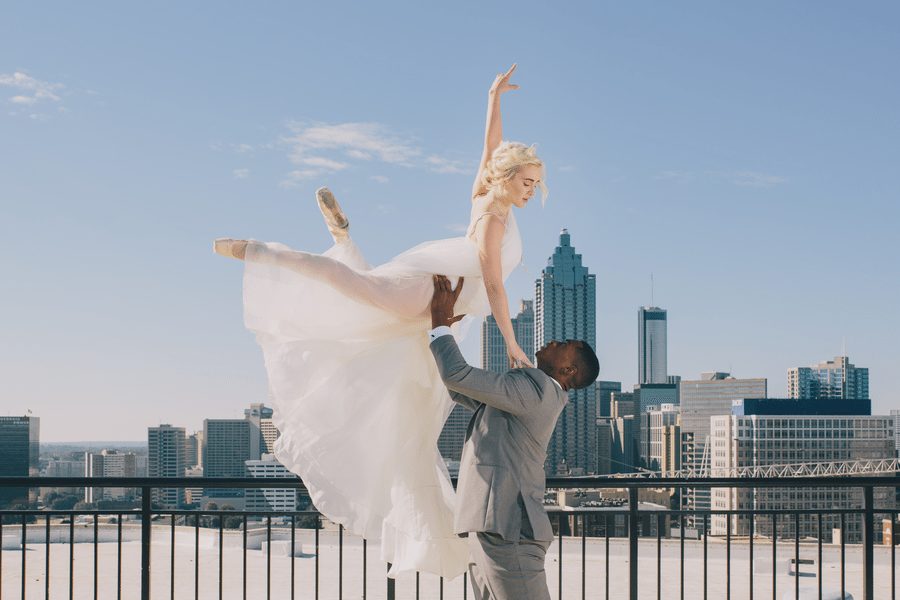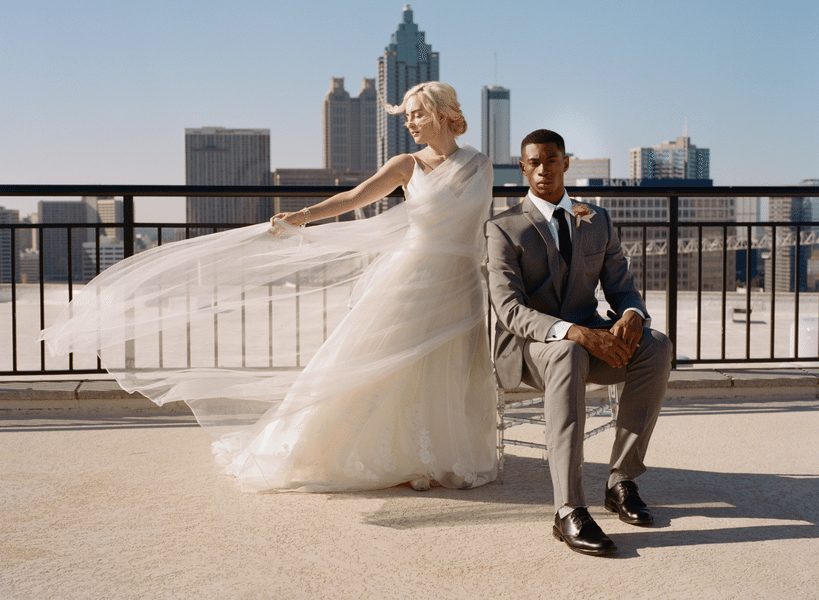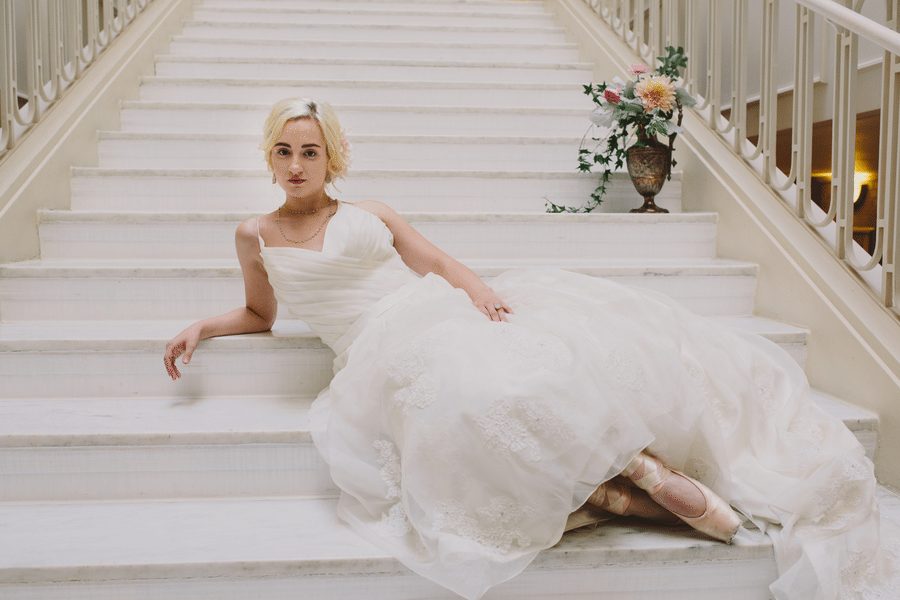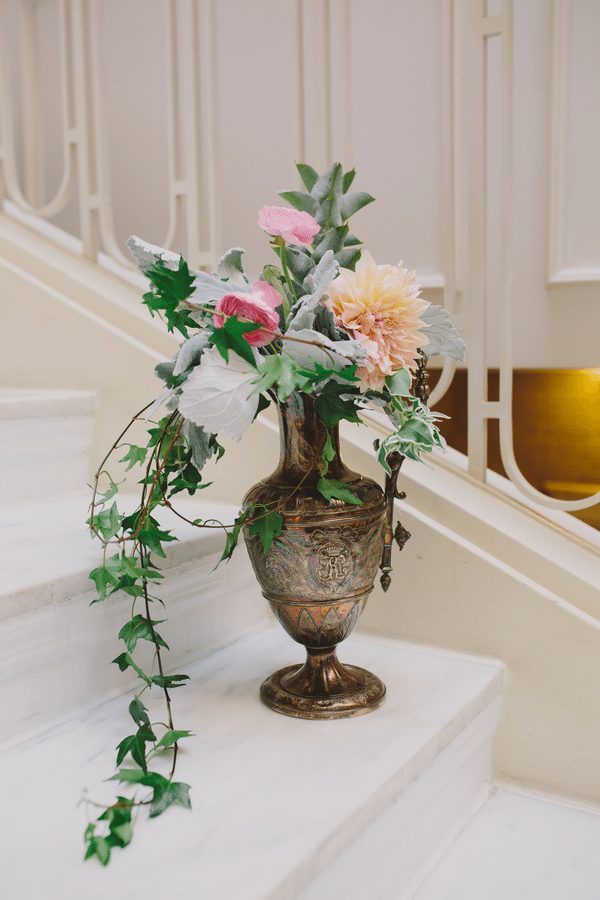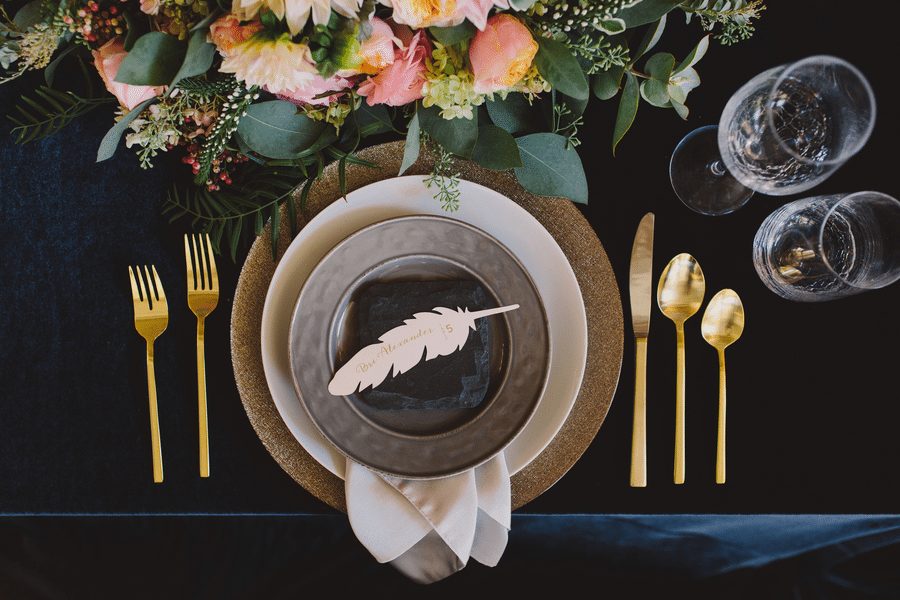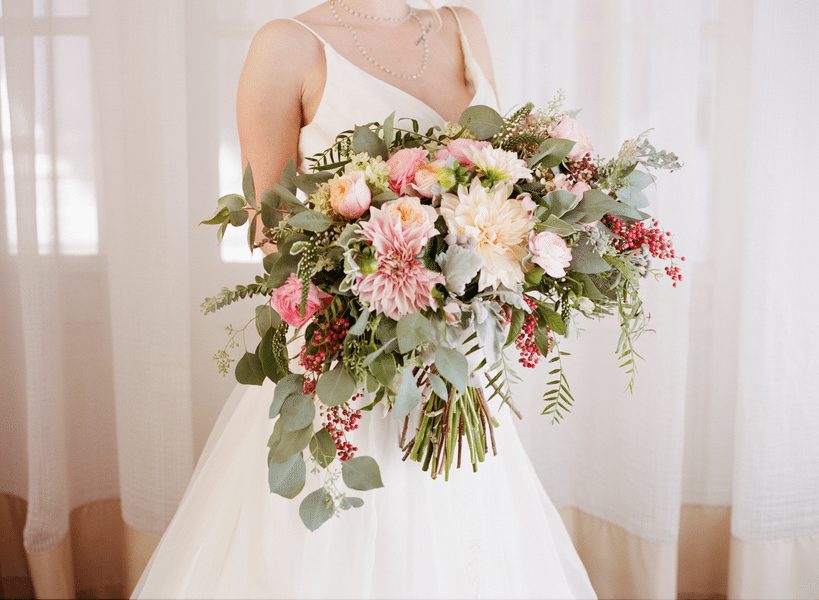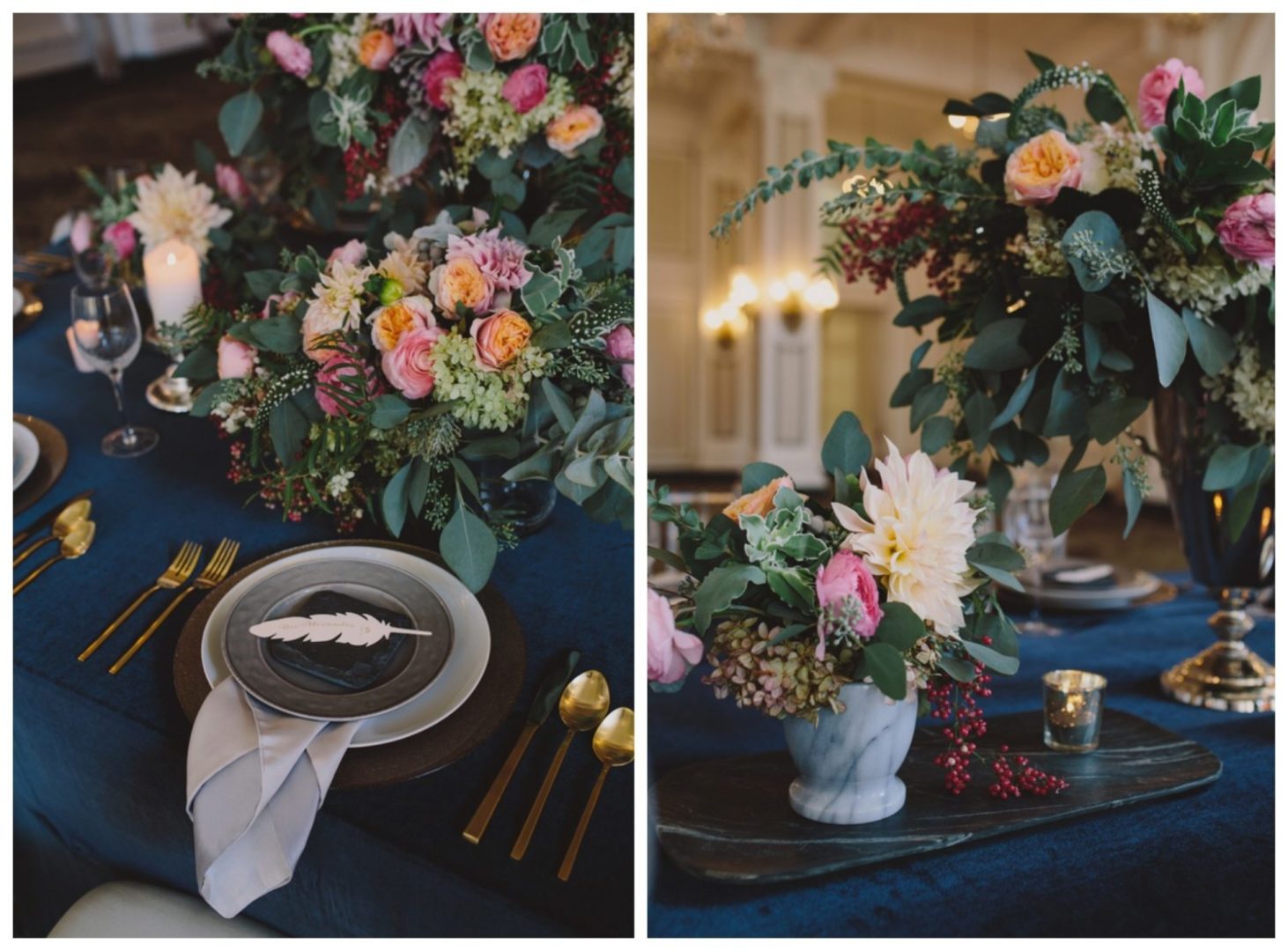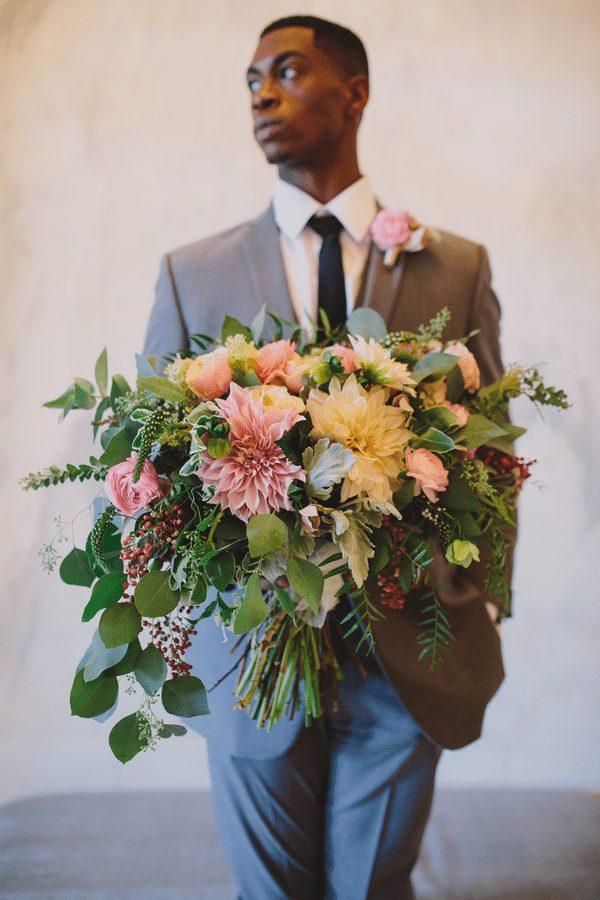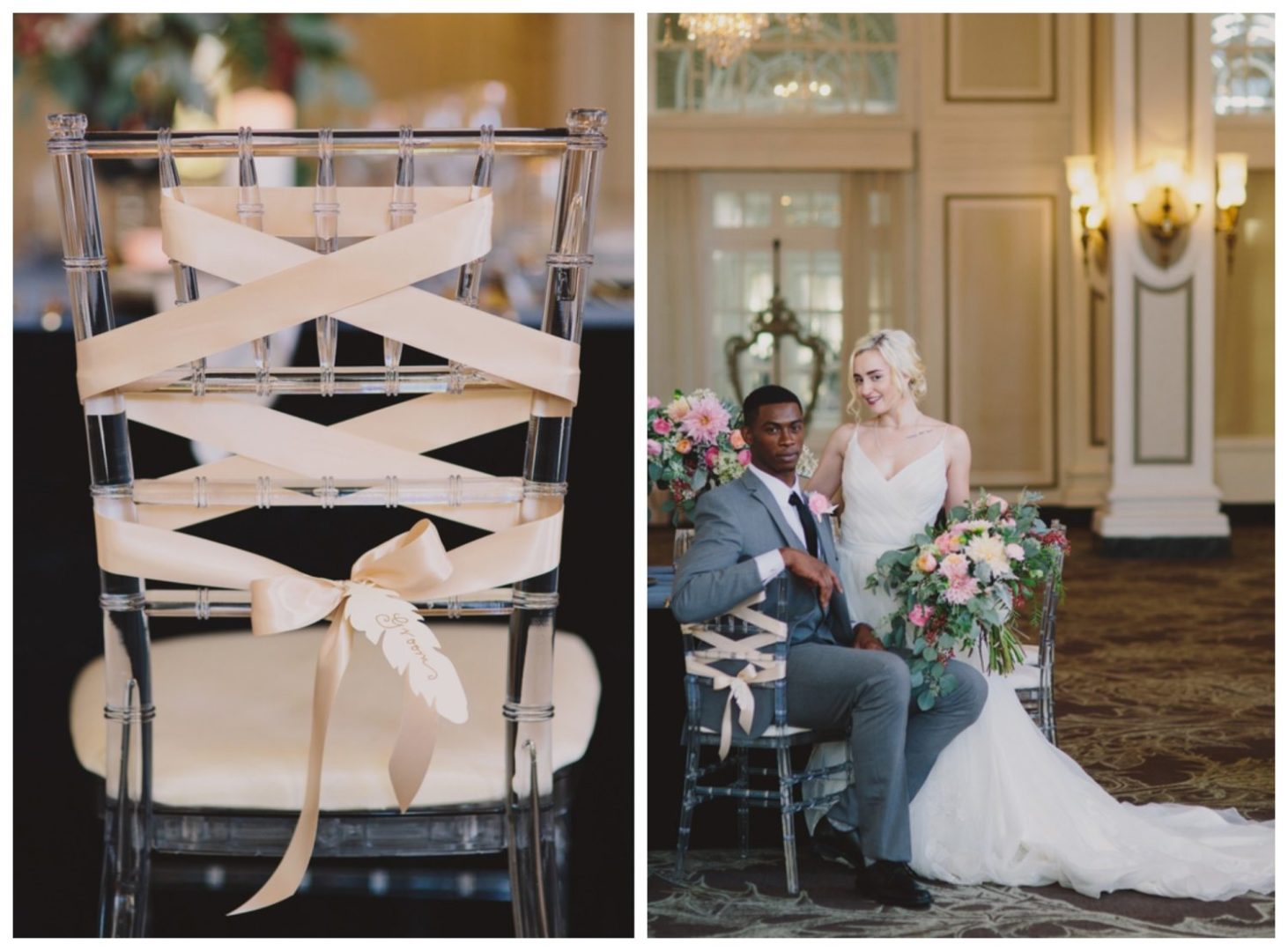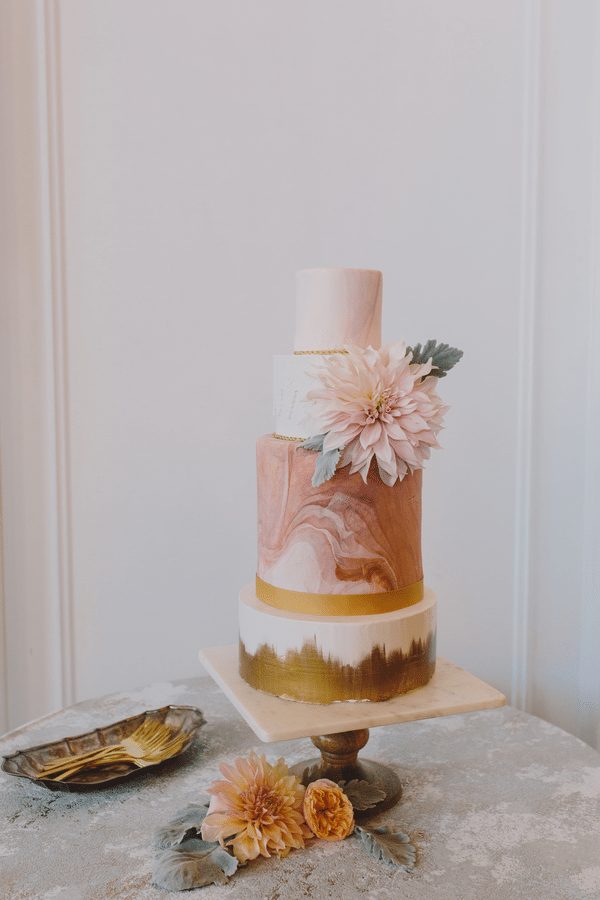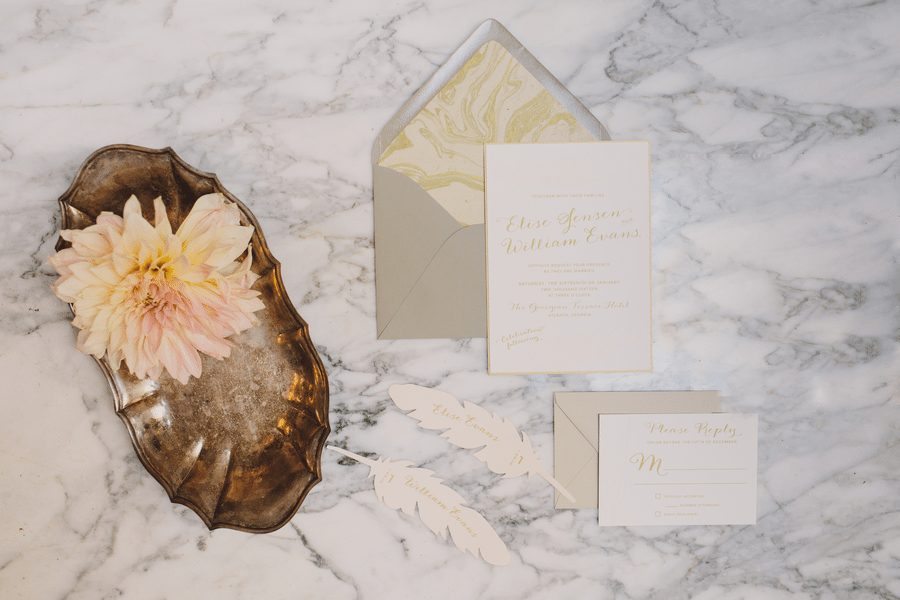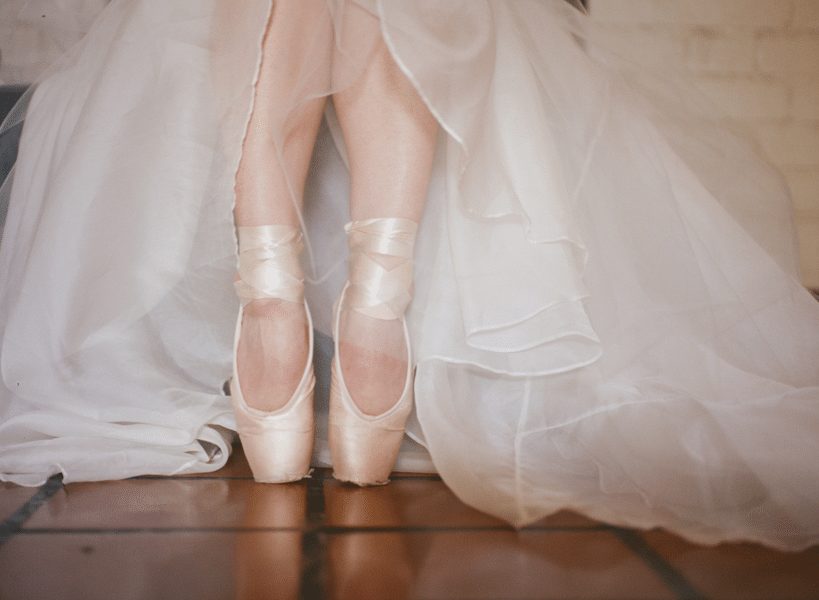 Photographers note,
"At 18, I stood at the bottom of the massive marble steps inside the vast Louvre Museum in Paris gazing up at a grand goddess. The first time you experience this work, which stands erect, almost like a guardian over this French fortress of art, it is unforgettable. The Winged Victory of Samothrace is a powerful piece.
The way the smooth soft lines of the sculpture's tunic fall over the rough stone of the body and float back effortlessly is transcendental. With these contrasting elements of hard and soft, this piece purely defies nature. Or so I once thought.
Now it's clearer to me that this work actually defines nature. In the same way running water flows gently over coarse stones, curving and shaping them, this 2nd century B. C. piece was formed with details that are both opposing and edifying.
When you find your someone, the mystery of love seems to work in a similar fashion. Separately, you're simple elements, each distinct and defined in your own way. Together, you're a new out rivaling force with a whole greater than the sum of your combined parts—a victory in love." – Erin of Tin Can Photography 
:: credits ::
{ photography: Tin Can Photography | venue: The Georgian Terrace  | gown found at: Adore Bridal Boutique Georgia | invitation designer: Foglio Press | event designer: Juli Vaughn Designs | jewelry: Mickey Lynn | cake designer: Miss Mamie | linens: Nudge Designs | event planner: Pretty Swell Parties | makeup: Raney O'Keefe | menswear: The Modern Gent }