Romain and Anne decided they didn't want the typical beach holiday, so they found their way to Hidden Iceland private tours, where their trip included a five-hour glacier hike and tour. Anne assumed that Romain's eagerness to take her onto a shimmering blue glacier in winter was due to his adventurous nature. Little did she know that Romain had arranged the whole thing with Hidden Iceland beforehand. They had created a makeshift shift private trip specifically for them.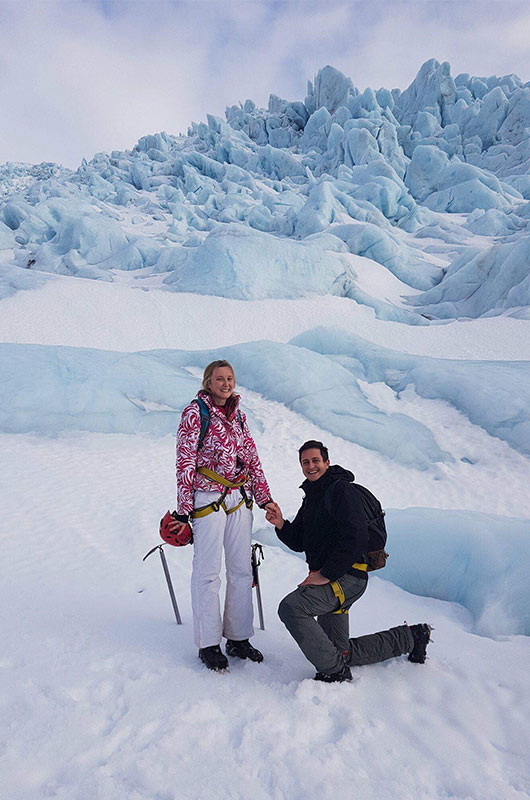 The plan was simple. Join a standard tour across the south coast to see the best of Iceland with other couples to avoid suspicion. Over the next two days, they walked behind waterfalls, basked in the northern lights, walked along black sand beaches, and slept overnight in a converted farm guest house overlooking 3 glaciers.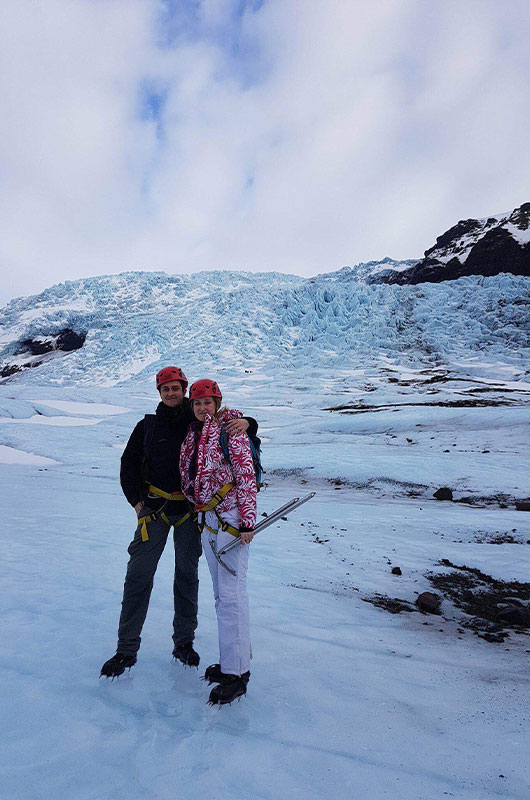 Romain and Anne separated from the group when Romain decided he wanted a few extra pictures. Anne began to worry when she realized the guide was nowhere to be seen, along with the rest of their tour group. She looked around trying to find them, then looked back at Romain who was now waiting on one knee with a perfectly crafted engagement ring stretched out, with the name of the glacier emblazoned on the inside, and asked, "will you marry me?" Thrilled and shocked, Anne happily said yes over and over again!