These featured vendors, inspired by the decadence of Rococo art and fashion, were drawn to the opulence of the Marie-Antoinette era and by the chic simplicity and thoughtfulness of Atelier Andree Ciccarelli's designs. To complement these stunning gowns, Elizabeth of BeGrownCo, created an over-the-top floral installation that lent itself perfectly to the imagery of a resplendent tea party. Added elements included glorious and romantic ornamental hairstyles by Rhode Island Wedding Hair and utterly soft feminine makeup by JMVMakeup Studio with a dazzling finishing touch by Hannah Florman rings.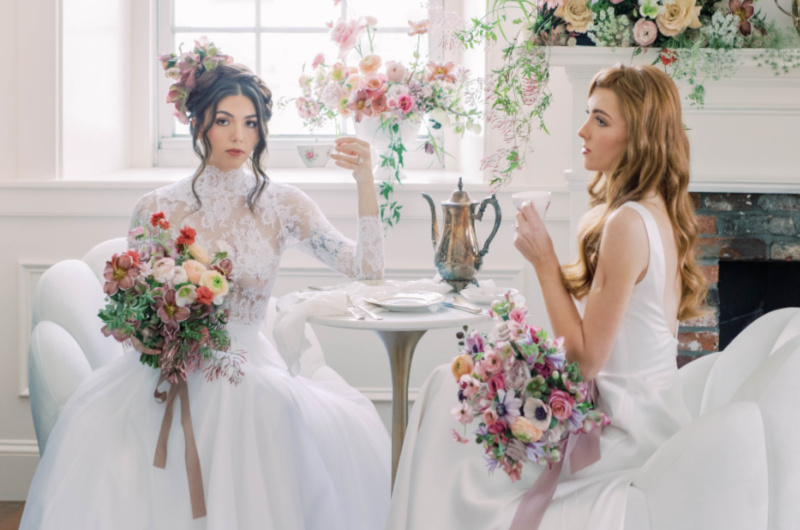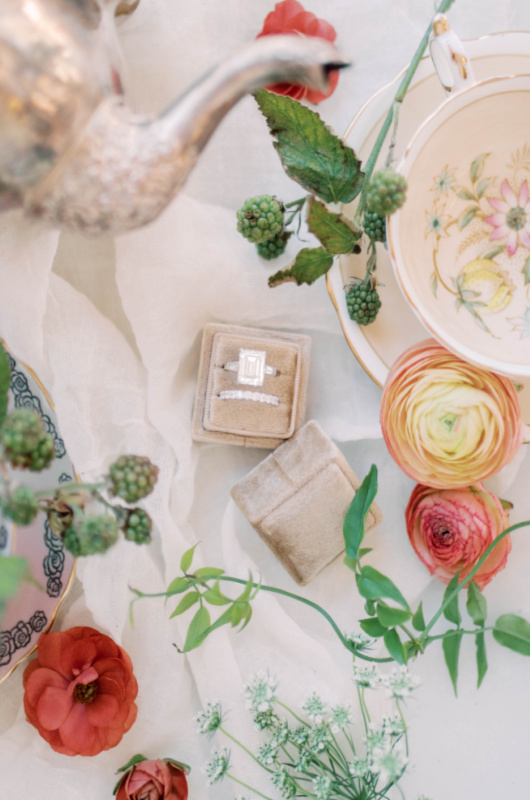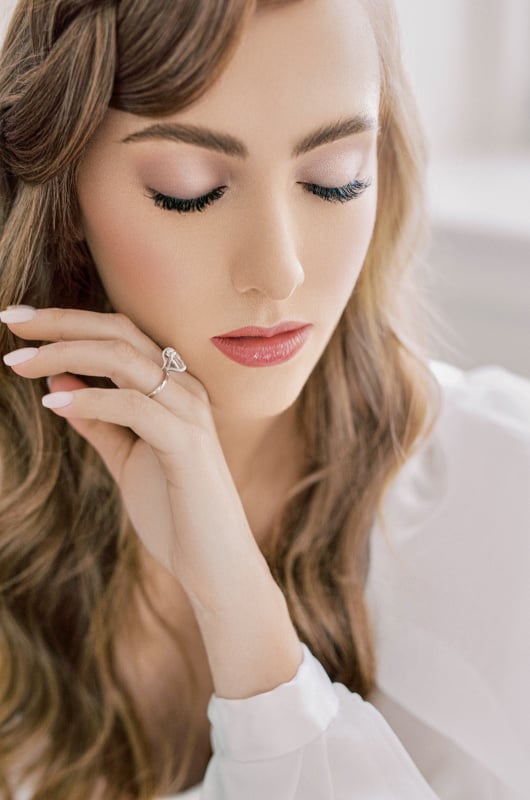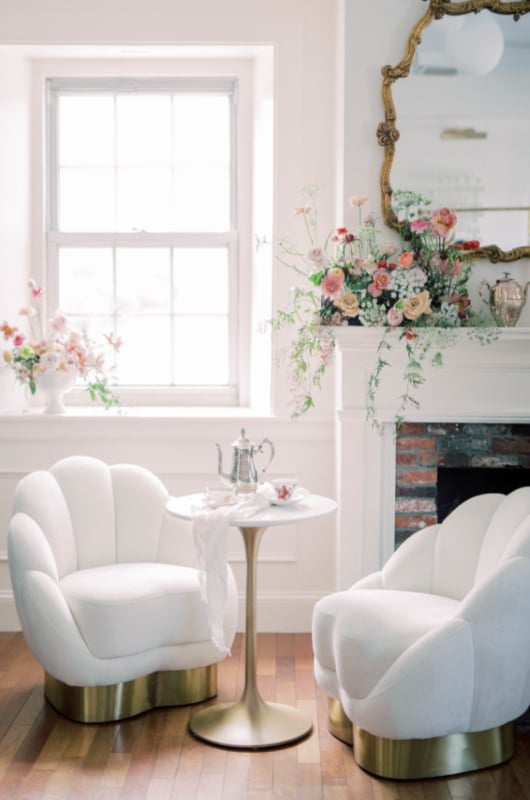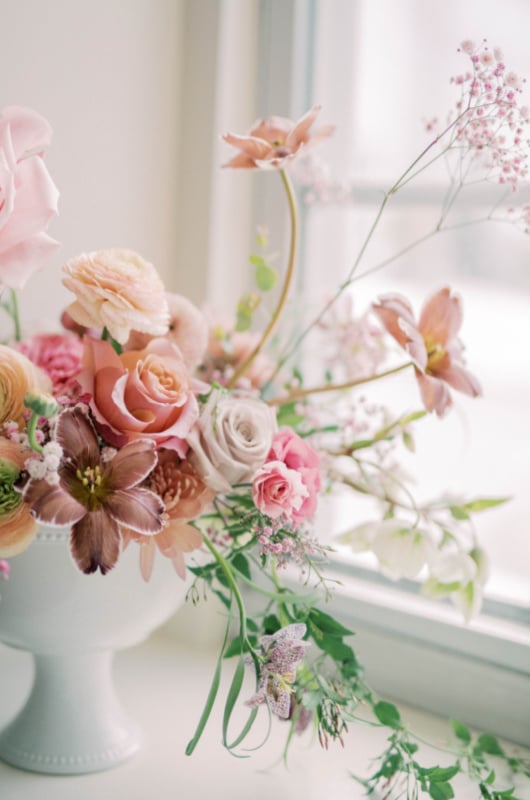 They were additionally inspired to prove that a wedding celebration can be both beautifully designed and sustainably minded. While sustainability is often coupled with a modern or minimalist design aesthetic, we loved showcasing that a conscious wedding can be romantic, opulent, or any other style a couple is drawn to. From gowns created with slow manufacturing practices to a florist who runs her own local flower farm, we loved creating a world where creativity, romance, and a passion for sustainability can effortlessly coexist all beautifully captured by The New Romantic photography.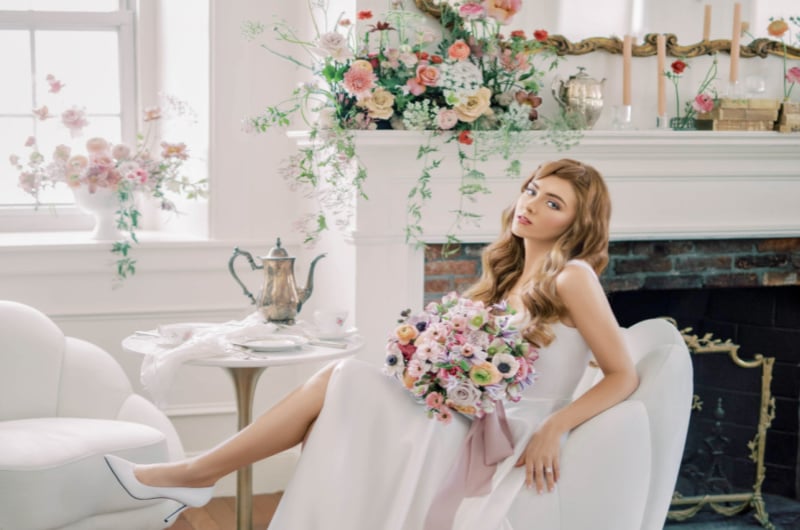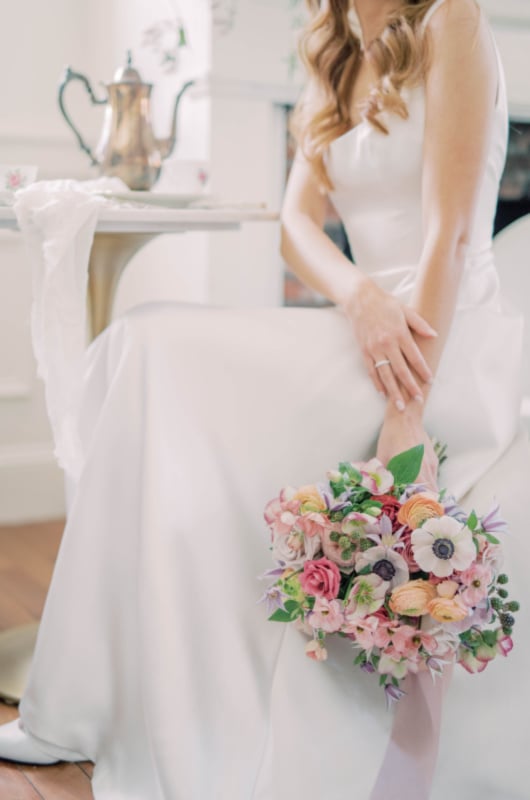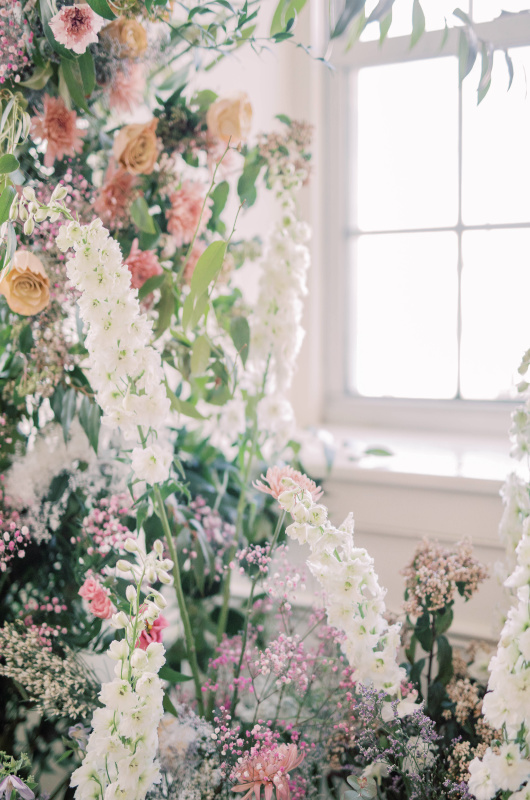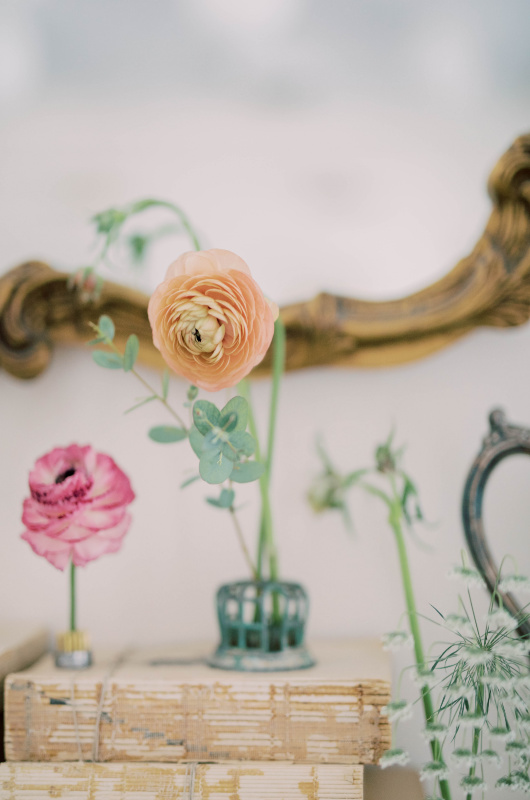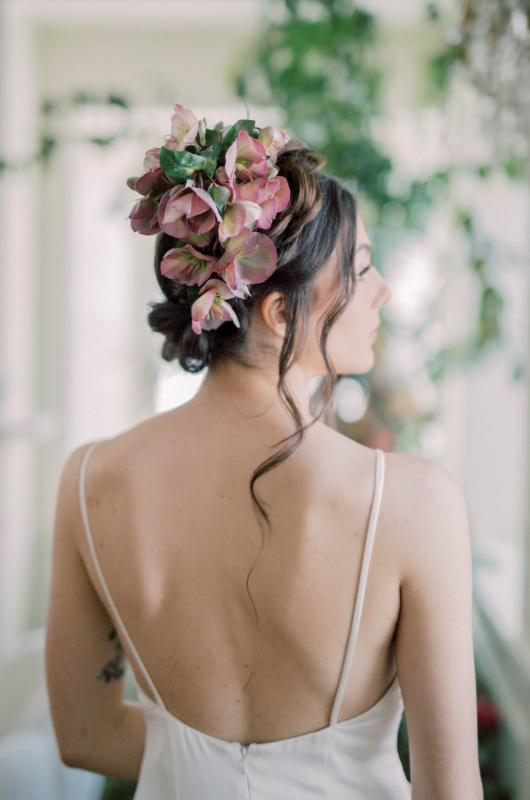 This was a classic feminine approach to capturing those quiet afternoon hours of self-reflection. The white room colored only by flowers invokes an instant feeling of lightness and relaxation. The charming historic town of Newburyport, MA lends itself as an ideal location for a daydream experience, reflecting an old-world afternoon tea atmosphere. The photo shoot, employing the contrast of old and new, mirrors the town setting.
The Garrison Inn offers individualized, warm and contemporary service, while retaining a deep sense of history and urban refinement. The luxury boutique hotel, located in the midst of Newburyport's historic city center, has reinvented the interior spaces while preserving the best features of this landmark structure. The Garrison Inn dates back to 1809 and is listed on the national register of historic places.
The Garrison Inn provides the most distinctive of tea experiences. The Pink Room and The White Room – portrayed in our styled shoot – combine the extravagant tea party with the laid-back casual elegance of the cocktail party. An experience that is one-of-a-kind, exquisite, and unforgettable is produced by the seamless fusion of classic and modern styles and a desire for a flawless service.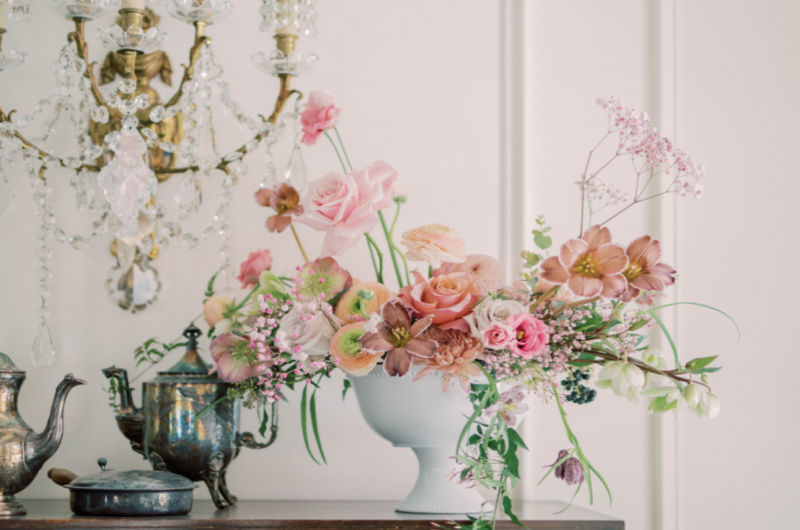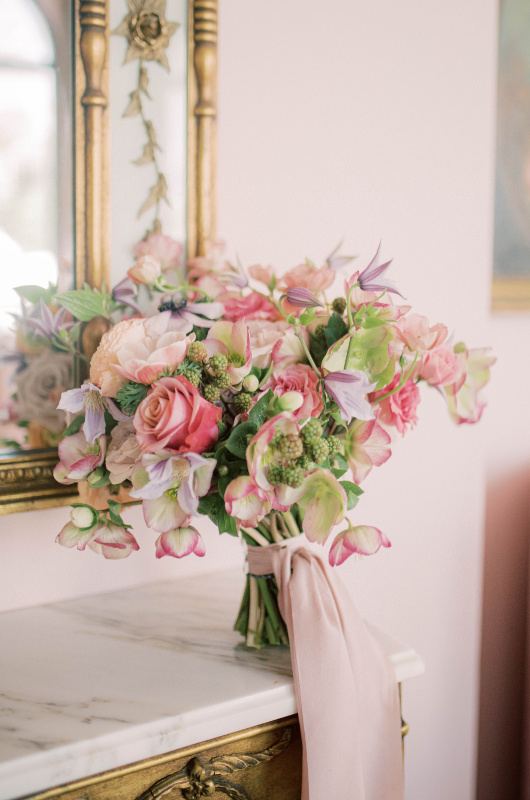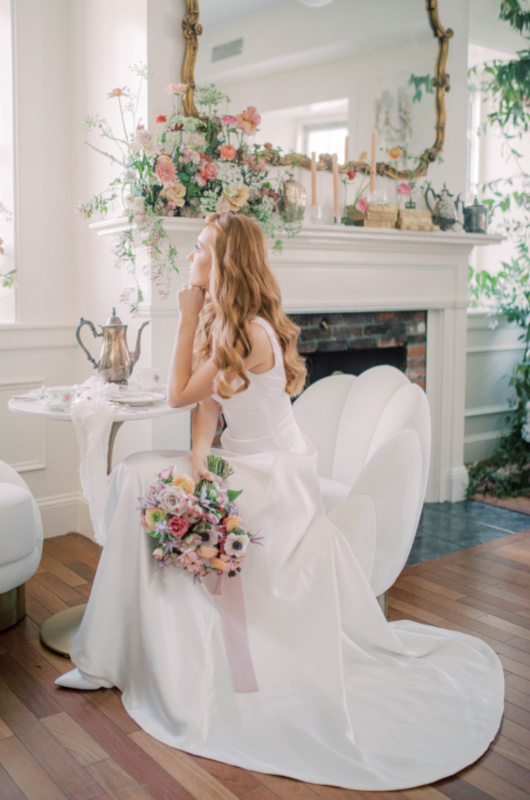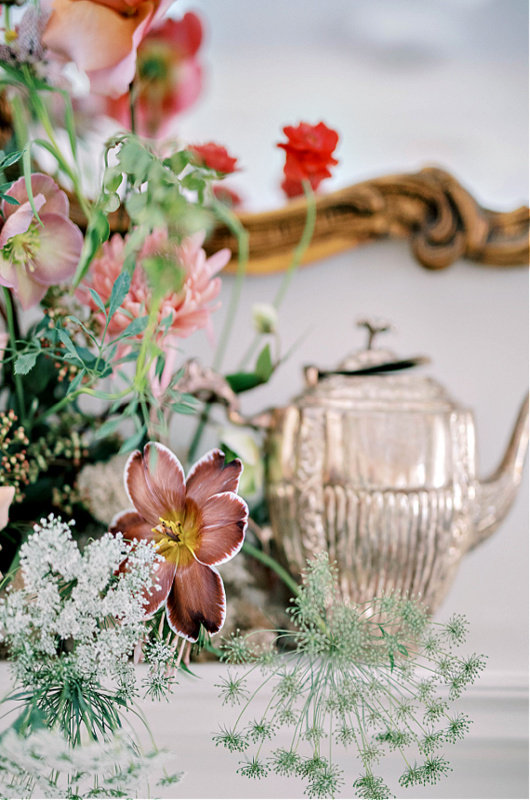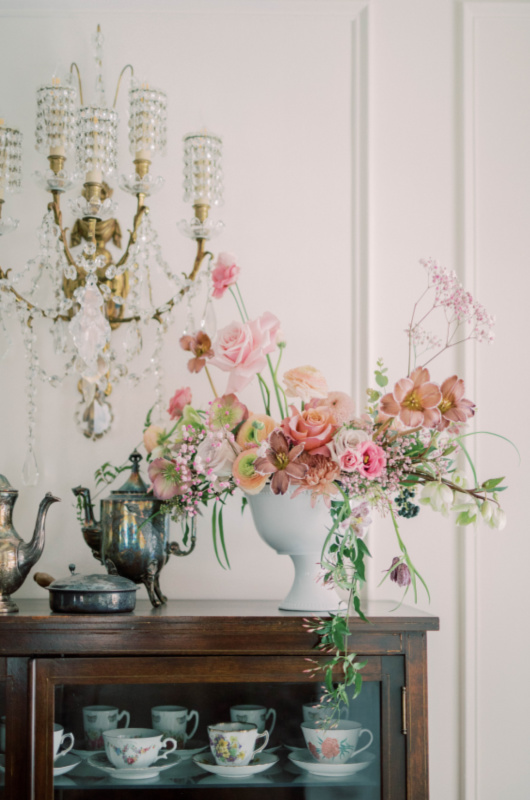 photographer: The New Romantic | florist: BeGrowCo | venue: Madeleine's Daydream at Garrison Inn | gowns: Atelier Andree Ciccarelli | hair stylist: Rhode Island Wedding Hair | makeup artist: JMV Makeup Studio | rings: Hannah Florman | models: Elizabeth Deese and Haley Krafton from Maggie Agency