We love all of Yaniv Persy's newest collections and we especially love how they can fit any bride's budget. For example, his Lavish Collection gives brides affordable yet elegant choices for their dream day.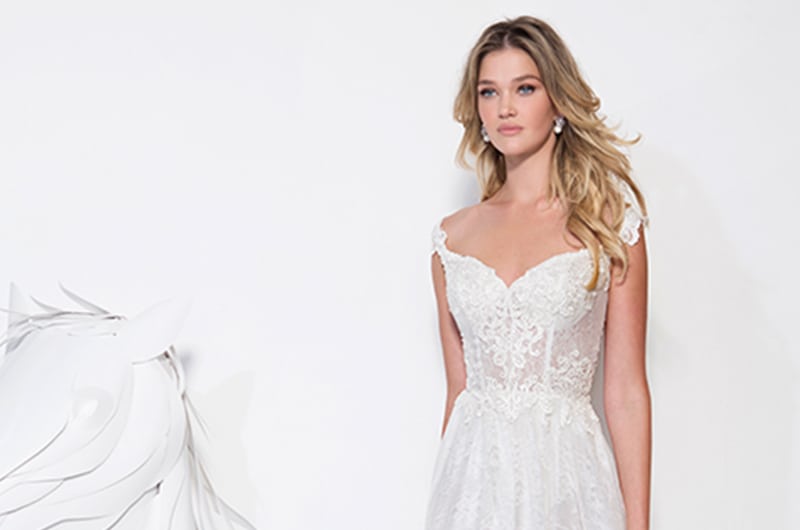 Designer Yaniv Persy has debuted two stunning bridal lines suited for brides of all price points and body types. New to the U.S. market, his atelier is based in Israel with inspiration stemming from the elegance of a classic bride mixed with a fun, modern twist to match the unique personality of today's woman. Yaniv has used his world-famous craftsmanship to create his Couture Collection "Affaire de Fleurs" retailing from $3,000 to $6,000, and his diffusion line "Lavish" with dresses all under $3,000. His masterful draping, all-lace appliques and hand embroideries create a feminine style perfect for any bride that wants to feel elegant and beautiful on her wedding day. Persy's expertise is clear to see with each delicate detail he designs enhancing the bride's natural beauty. The whimsical and romantic nature of his work has sparked interest all over the world as he has made couture quality pieces possible for brides of any budget.
See more of Yaniv Persy's work on his official website and Instagram.
Couture
Lavish