By Katherine of Bella Baxter Special Events
It's National Beer Day! And while currently in the world, we're all practicing social distancing, postponing events, having cocktail hours with friends via web / video conferencing, and working towards healthier times, soon we'll all get to be out in the sunshine together again. In the meantime, let's explore some fun new options for incorporating this wonderful beverage into your wedding, because when this is all over we will all want to raise a pint of beer in toast to the newlyweds!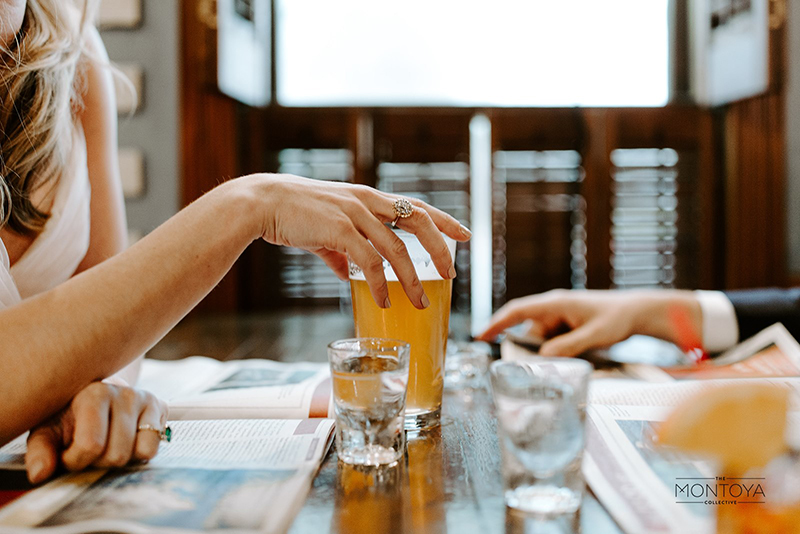 Celebrating Local Breweries
Incorporating local beers into a wedding bar is one of my favorite ways to feature the hometown or region that the couple is getting married in or from. It's a great way to support local businesses and give that custom wedding touch by showing off the amazing beer breweries from your chosen wedding city or your hometown. For instance, if you are getting married in Memphis, but are originally from Texas – why not feature beers from both cities and show off the yummy flavors from your locales?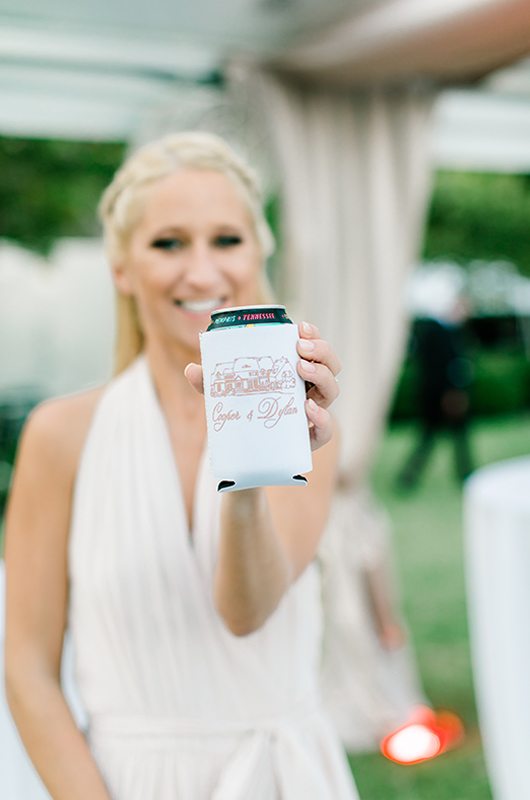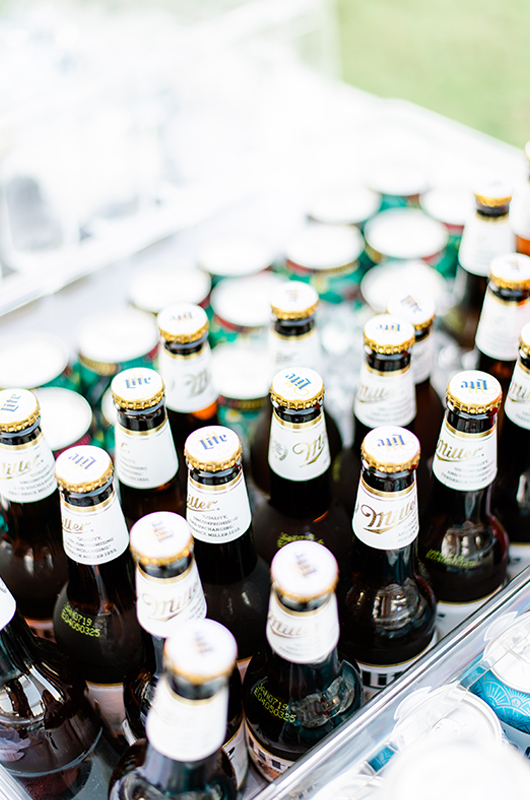 Specialty Brews Just for Your Wedding
If you love beer, this is a great way to show off you and your fiancé's personality at your wedding. It takes a bit of planning and working with your favorite local brewery – but it is so much fun! If you are going to do this, we recommend reaching out to the local brewery (give those small businesses the business!) at least seven to eight months out. It takes time to discuss the flavors and then to brew the beer, but it's always worth it! Every time we have had a couple's "custom" beer at their wedding, the guests have all been wowed by that extra special touch that is uniquely the newlyweds!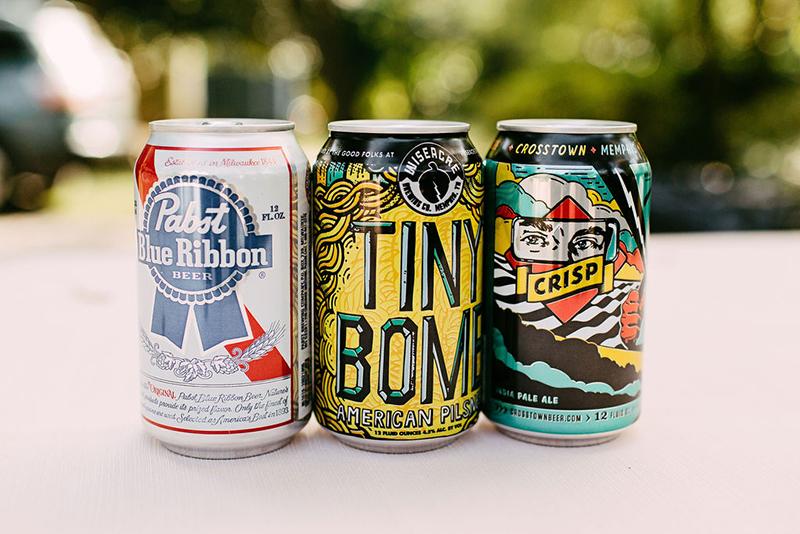 Food Pairings
If you know me, you know I am all about small bites or "amuse – bouche" when it comes to appetizers during cocktail hour. And I love them even more when they are paired with a great drink pairing like beer. For example a bite size chicken taco and a small glass (think shot glass size) of pale ale or a delicate beef tenderloin roll with horseradish bite with a tiny glass of rich dark lager. If you love beer, this a good way to feature your favorites, give the crowd a small tasting, and not waste money on large amounts of different beverages. Beer is also fun to pair with the dessert – yes, I said it! Dessert! Why not feature a sweet beer with your wedding cake? Dessert beers come in lots of different flavors and can be paired with everything from chocolate to fruity pies.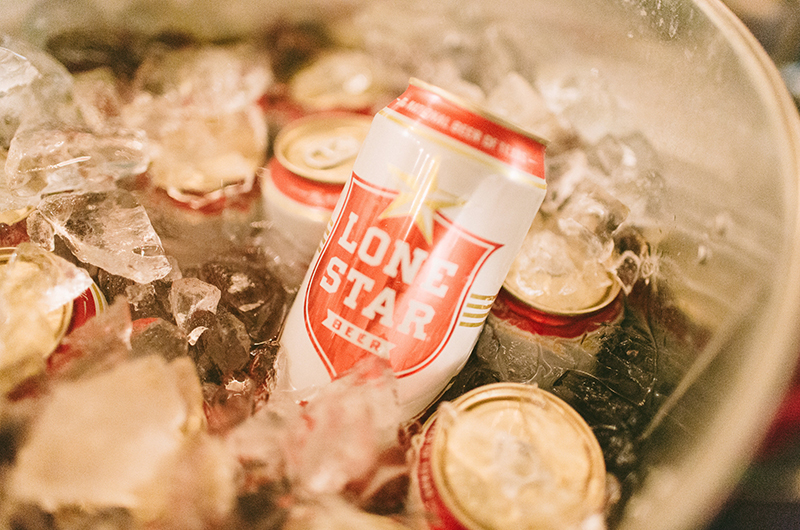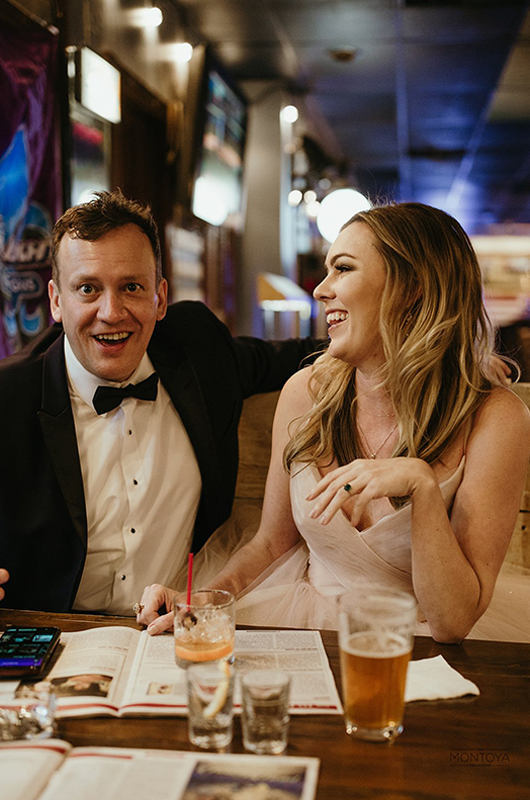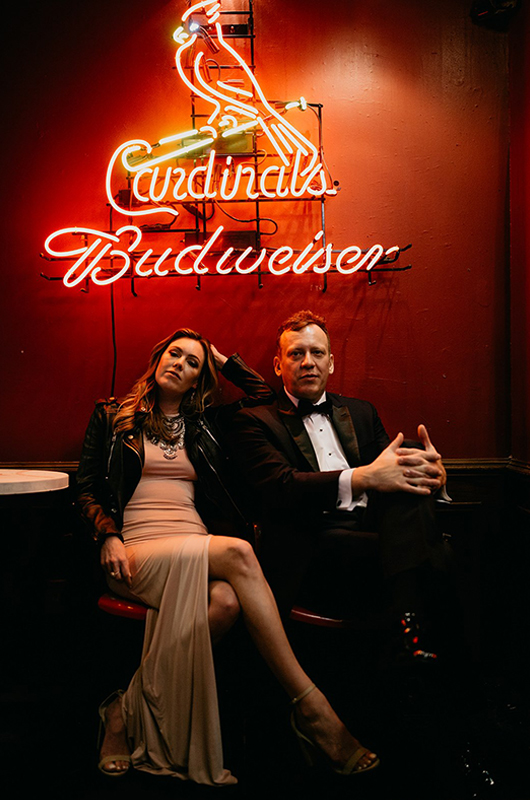 Hopefully this offers creative inspo for customizing brews at your next event. Cheers from Bella Baxter Events as we raise our favorite pint in toast to all the Southern Brides out there!
Images provided by: (image 1, 6 & 7) The Montoya Collective, (image 2 & 3) KNP Weddings, (image 4) Kelly Ginn Photography, (image 5) Brian Flint Photography