Stylish and affordable, this range of Kana enamel cast iron cookware has a dish for every budget making it a wedding registry must-have. 
There are plenty of reasons to add enameled cast iron cookware to your kitchen arsenal. Solid cast iron is designed to retain heat, cooking flavor-rich and deliciously tender dishes with excellence and ease.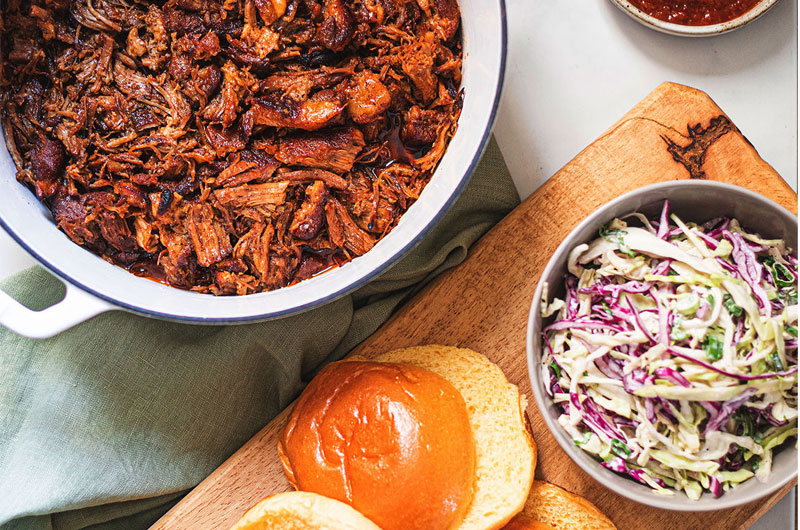 After its 2018 launch, Kana's cookware range has gained notable popularity for its clean, polished style. With its durable construction and beautiful aesthetic, Milo cast iron travels gracefully from the stove to the oven and finally to the table as a charming serving vessel. Free from retro ridges, gimmicks, and garish palettes, Milo cookware offers a simple and sophisticated design that complements any decor.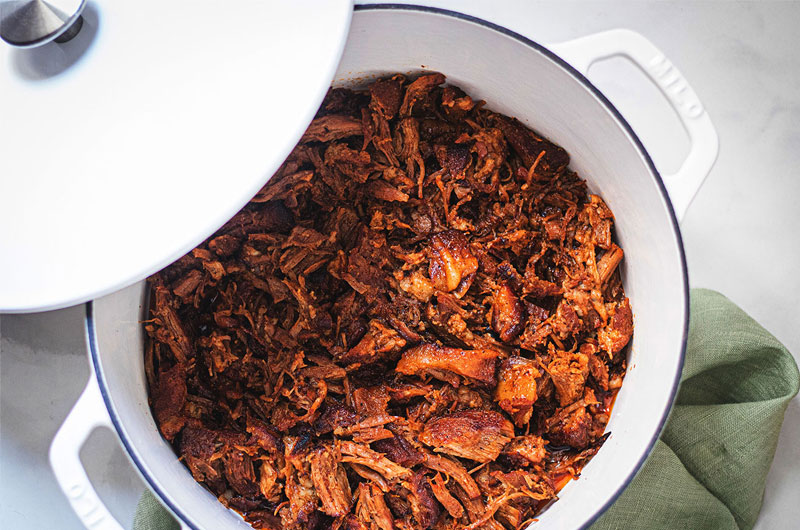 The specialty cookware is both functional and fashionable. There's no need to worry about complex cleaning rituals or exhaustive lists of dos and don'ts. Milo is user-friendly and dishwasher safe, letting you enjoy all of the advantages of cast iron cookware without any of the drawbacks.
But what couples having been loving most is its affordability. Individual pieces start at $85 with the Milo Ultimate Skillet and go up to $120 for the 5.5 quart Classic Dutch Oven, while $95 will get you an adorable 3.5 quart Mini Dutch, perfect for small gatherings and baking bread. Milo is also available in a 3-piece, 4-piece, or 5-piece set, if you'd like to include the entire Milo family on your registry website. 
The collection is currently available in white with silver hardware or black with brass hardware, while the Dutch ovens are also available in a rich emerald green with gold hardware. Kana tells us more elegant colors are lined up for the near future, but in the meantime, check out this pulled pork recipe using Milo's Dutch Oven below. And if there's any specific cast-iron or dutch oven recipes you especially enjoy, let us know in the comments! 
Milo Dutch Oven Pulled Pork Recipe – a mouthwatering American BBQ classic you can eat on its own or in sliders with creamy coleslaw and tangy pickles created by Chef Danielle Campbell.
Ingredients
Pork
3 lbs. boneless pork shoulder, cut into 1 inch pieces
3 tbsp. brown sugar
4 tsp. smoked paprika
1 tbsp. kosher salt
1 tsp. black pepper
1 tsp. mustard powder
1 tsp. onion powder
1 tsp. garlic powder
2 tbsp. vegetable oil
1¼ cup beer (lager or pilsner)*
2 cups chicken stock
BBQ Sauce
2 tbsp. vegetable oil
1 sweet onion, diced
4 cloves garlic, minced
1 cup ketchup
1 tbsp. dijon mustard
1 tbsp. apple cider vinegar
1 tbsp. Worcestershire sauce
2 chipotle chili in adobo (canned), chopped
1 tbsp. smoked paprika
2 tbsp. brown sugar
1 tbsp. honey
1 tbsp. molasses
Salt & pepper
Preparation
Pork:
Mix brown sugar, paprika, salt, pepper, mustard, onion, and garlic powder in a small bowl. Sprinkle all over pork and cover. Chill overnight.
Preheat oven to 350℉ (180℃).
Heat vegetable oil in a large Dutch oven. Add pork cooking in batches until browned on all sides. Remove pork.
Deglaze the pan with beer, scraping up all of the brown bits on the bottom of the pan. Add chicken stock and return pork to the pan.
Bring to a simmer. Cover and bake until tender and meat begins to shred for about 45- 60 minutes.
BBQ Sauce:
Heat vegetable oil in a saucepan over medium heat. Add onion and cook until soft for about 3-4 minutes.
Add garlic and cook for an additional 2 minutes.
Add ketchup, mustard, vinegar, Worcestershire, chili, chili powder, paprika, brown sugar, honey, and molasses. Stir to combine and bring to a simmer and cook until thickened for about 10-12 minutes.
Remove from heat and transfer to a blender or food processor. Blend until smooth. Season with salt and pepper to taste.
Shred pork with 2 forks. Pour in the desired amount of BBQ sauce. Serve with coleslaw, brioche buns and extra sauce.
Now, enjoy!