By Madeline Scharff, Photography by Don Riddle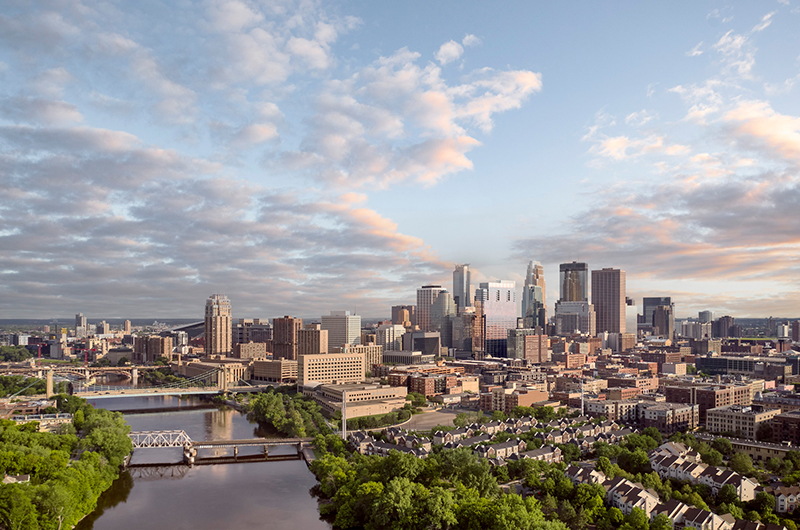 GET ACQUAINTED
In 2022, the City of Lakes, an area steeped in history, arts, and culture, welcomed its most luxurious property to date. Four Seasons Hotel Minneapolis sits 36 stories high above the heart of downtown and boasts an incredible, postcard-worthy view of the Mississippi River. A skyway quickly connects visitors to local businesses, sports games, museums, walking trails, and more. A visible testament to the hotel's commitment to fostering community. Step inside and you'll find a plethora of spaces to connect, cherish, and enjoy the company you're with: from beautifully appointed guest rooms and suites to the fourth-floor terrace and two full-service pools, inviting lobby bar, and fabulous event venues.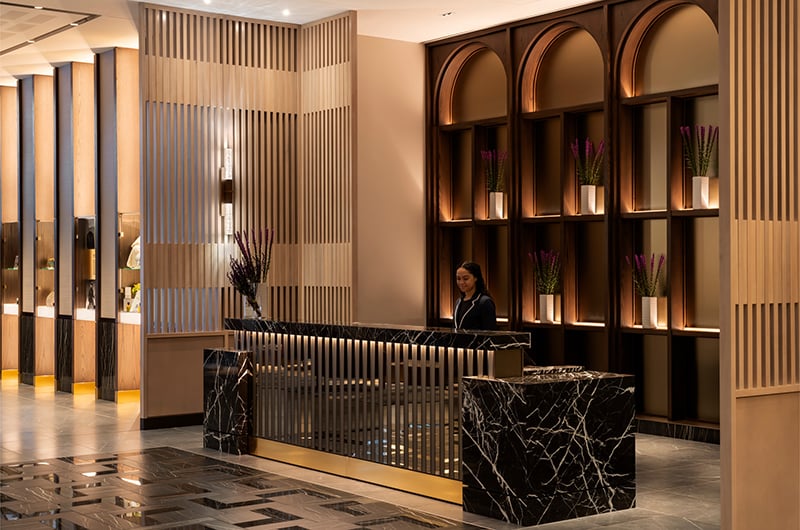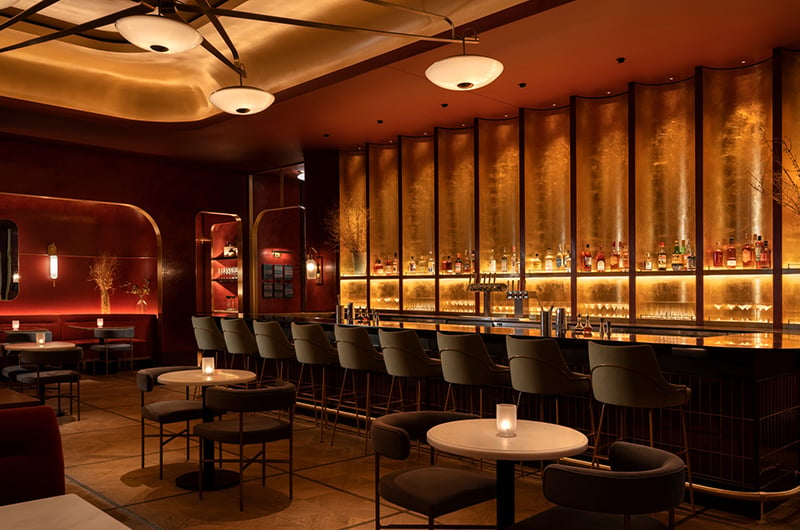 HERE'S THE SCOOP
Four Seasons Hotel Minneapolis is thoughtfully designed and decorated to reflect Minnesota's wondrous natural landscape as well as its heritage. It's been deemed the "star of the north" and is truly a destination guests are excited to experience and locals are proud to be associated with. Exceptional hospitality, unparalleled amenities, and remarkable culinary offerings also draw immense attraction. The lobby is warm and welcoming: a giant fireplace serves as the focal point while stylish rugs, draperies, and cozy seating provide an at-home-like feel. Spacious accommodations from the 23rd to 30th floors feature contemporary decor, floor-to-ceiling windows, and white stone vanity bathrooms, some with oversized soaking tubs. After a full day of exploration, Four Seasons Hotel Minneapolis staff graciously welcome you back and can assist with relaxing activities like an evening spa service or a strong spirit at the bar.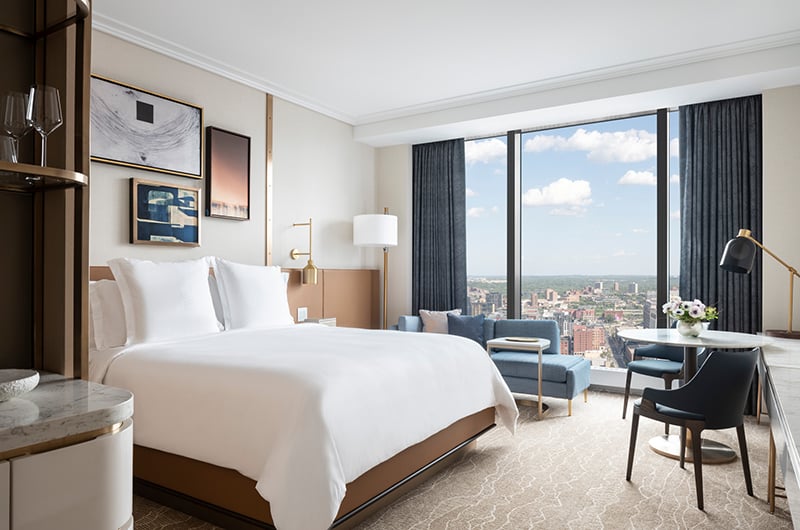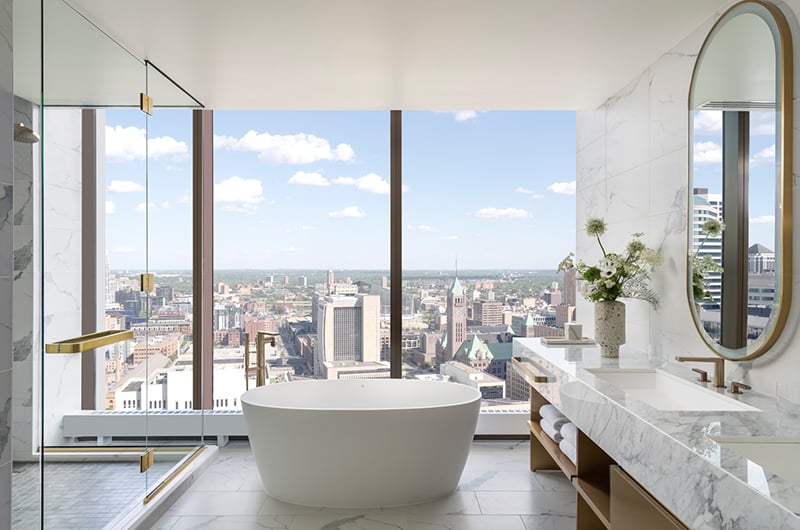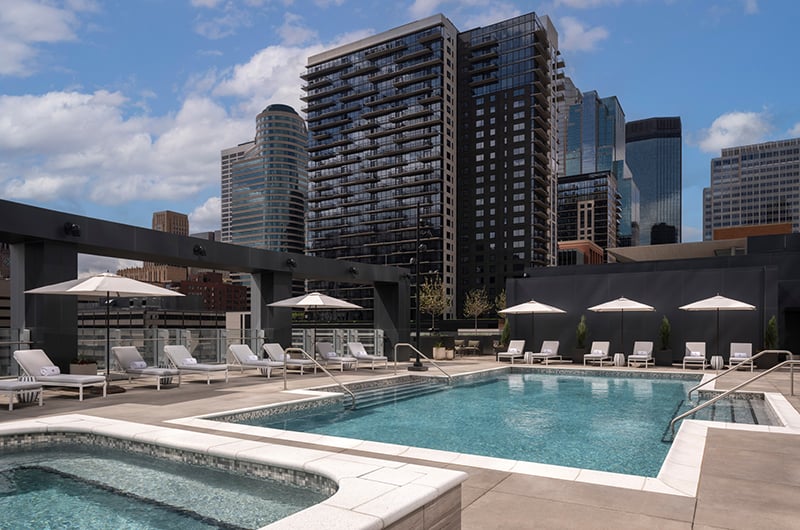 GET THE DISH
Chef, restaurateur, and James Beard Award winner, Gavin Kaysen makes magic in the kitchen alongside Executive Chef Martín Morelli, who first joined the Four Seasons culinary team in 2003. Kaysen, a Minneapolis native, and Morelli, a Uruguayan, whip up tantalizing and innovative dishes you'll savor amongst thoughtfully curated settings.
Socca Café – This welcoming, sunlit space is perfect for to-go coffees and pastries or casual gatherings over Sicilian pizza and paninis.
Riva Terrace – A lively, year-round alfresco Italian dining experience, features a sprawling, white marble bar, lounge seating, fire table, aperitivo hour, and classic go-tos like mushroom arancini and pan-roasted gnocchi.
Nordic Village – Toast to wintertime in an intimate wooden cabin on Riva Terrace with classic comfort food including onion soup, cheese fondue, and Minnesota shaped s'mores. Open November through March, the Terrace is decorated with hanging wreaths, mini- pine trees, garland, and string lights.
Mara Restaurant & Bar – Rich in atmosphere and style, the hotel's signature restaurant embraces warm hues of golds, reds, and browns inspired by the heritage of local flour mills in an Italian lens. Diners can enjoy creative Mediterranean plates as well as bar bites and cocktails. For more exclusive affairs, reserve one of the two private rooms: Mistral (seats up to 12) and Marin (seats up to 6).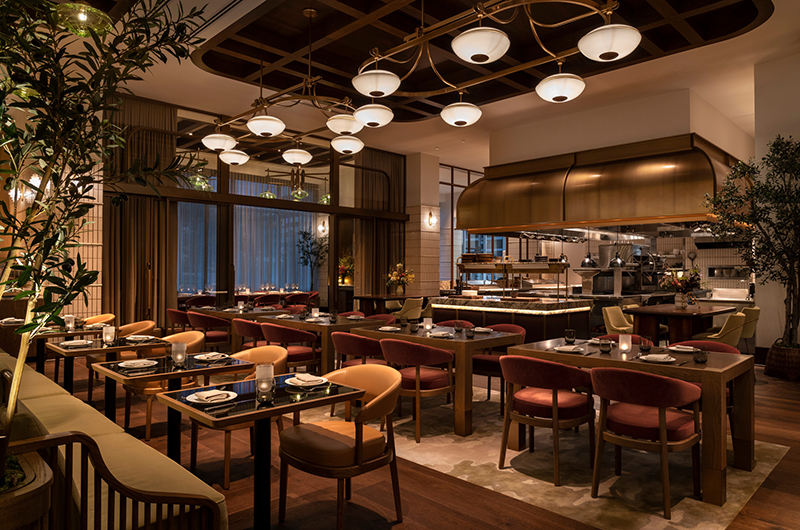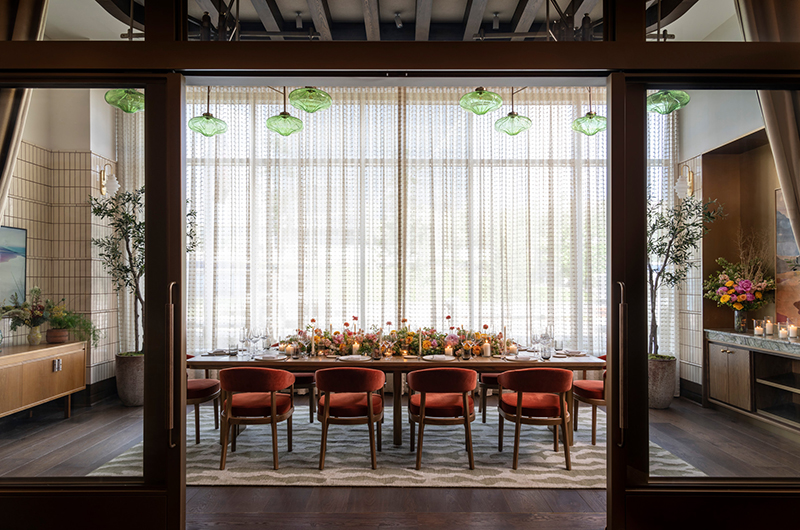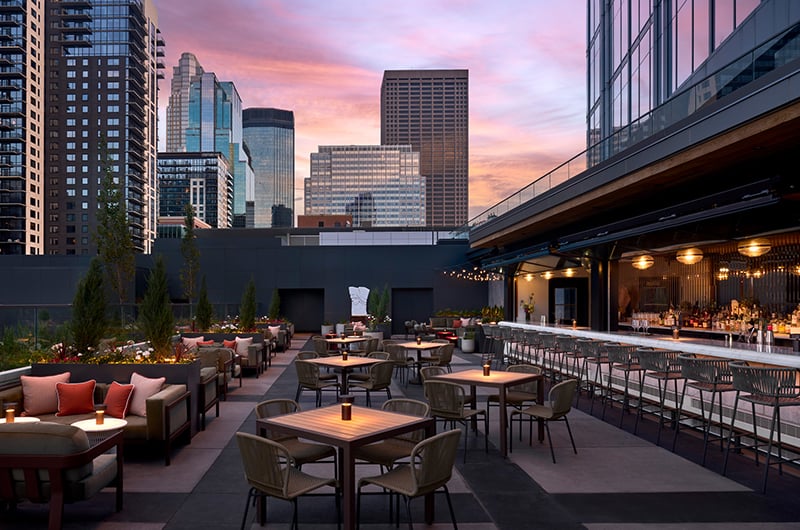 BIG DAY DETAILS
With over 20,000 square feet of event space, each of your wedding weekend events can have its unique backdrop while keeping in line with the same chic vibe thanks to Four Season Hotel Minneapolis' sleek and modern design that seamlessly flows throughout the property. Celebrate your most joyous occasion on the city's largest outdoor terrace, complete with panoramic views and a central fire table. Get ready to say "I do" or enjoy a moment alone with your newly betrothed in the Celebration Suite. A comfortable yet glam VIP room just steps from the two Ballrooms. Jessica Tober, Senior Events Sales Manager, ensures each couple receives all of her attention when planning their ceremony and reception. Each celebration is specific and unique, highlighting the exceptional Four Seasons hospitality.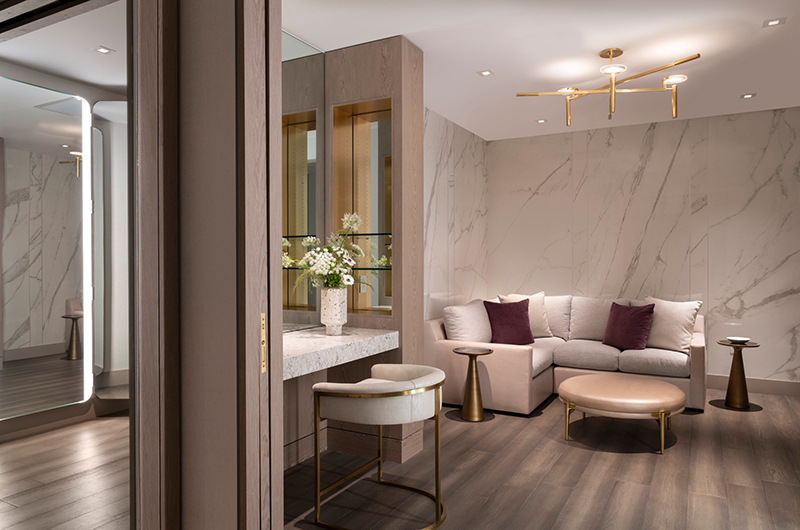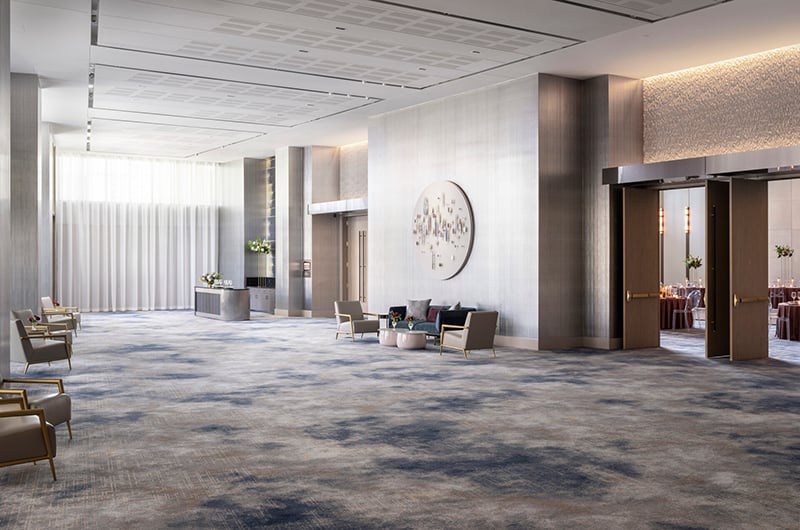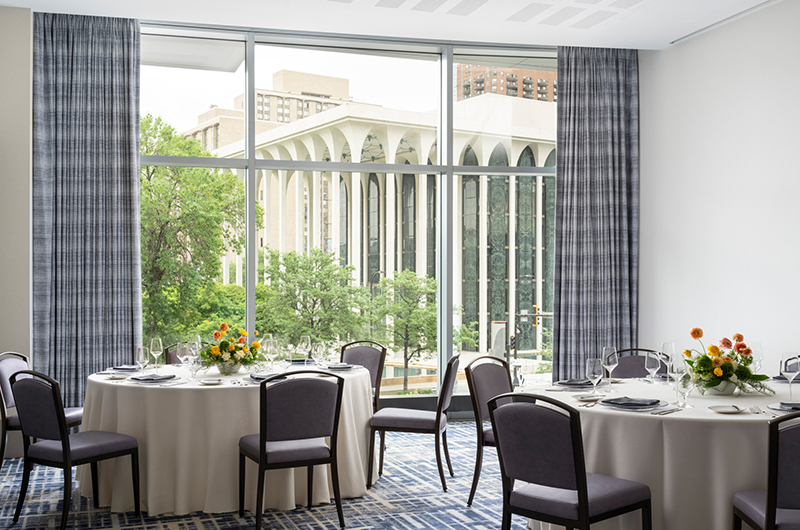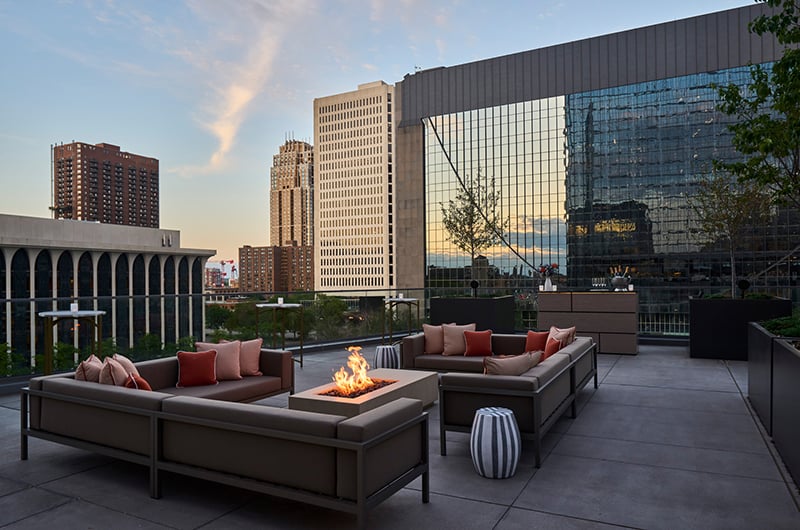 WE SIMPLY ADORE
The Four Seasons brand masterfully takes the smallest of details to new heights, while their unparalleled amenities ensure couples, business travelers, and families enjoy a stress-free stay.
The house car, a BMW iX electric vehicle, is available on a first-come, first-serve basis for those needing to travel within 3 miles of the hotel. For corporate occasions, you can reserve a ride through the concierge.
The fourth-floor spa, curated by LeAnne Latham, guides guests on a revitalizing journey with "nourishment through nature." The concept brings Earth's natural elements inside to reconnect the mind and body. With special touches found at every turn, like the living wall in the reception area, you'll feel soothed in no time.
Get to know the vibrant local arts scene by strolling the various common areas featuring original artwork that pay homage to the city's industrial roots and love for nature.