When it's time for a relaxing getaway with resort amenities or an exclusive wedding destination location, Four Seasons Dallas at Las Colinas awaits. The only AAA Five Diamond Resort in Texas, Four Seasons Dallas offers beautiful, resort like pools, first class tennis and sport facilities, plus their well known par – 70 TPC golf course. And we must not forget the luxurious rooms and suites. 431 inviting guest rooms are available, including 26 luxury suites plus numerous ball rooms and indoor/outdoor event spaces, perfect for weddings, events, family or romantic getaways.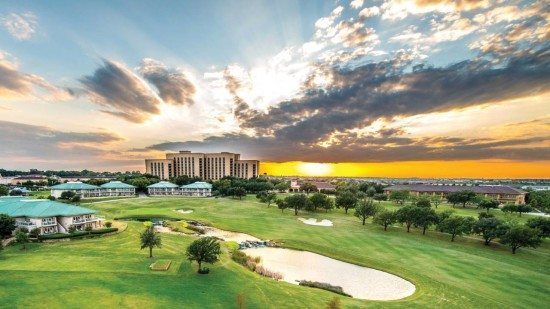 Many of the rooms and suites offer picturesque views with an inviting balcony or patios, with some overlooking pristine gardens or the magnificent, manicured greens. Guests who are looking to truly relax can do so by enjoying their room views and scenery.
Champion Suite & Balcony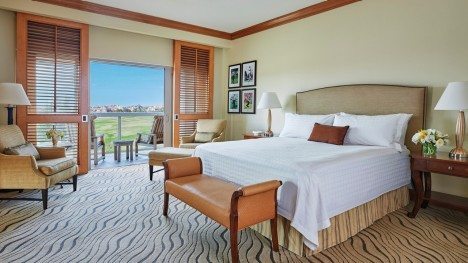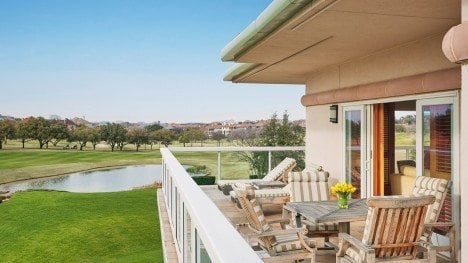 Villa Suite
So much more awaits including the new Well & Being Spa which also provides hair, nail and make-up services, perfect for a bride-to-be and her wedding party. The spa offers a number of incredible services, from customizable massages, couple massages, hot stone massages and much more. To view the luxurious spa and the full list of services and treatments, click HERE. For full relaxation, we recommend the Well & Being Signature Journey Massage, which allows you to enjoy essential oils while the massage itself is customized based on your own personal preference. After the massage, relaxation continues as you can enjoy the serene surroundings in the utopian spa.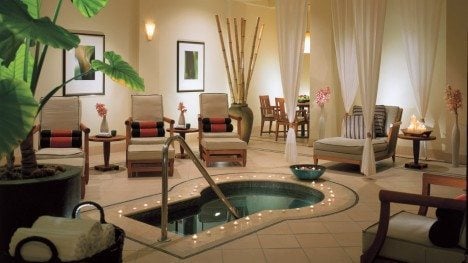 Five restaurants and lounges offer something for all guests, including a pub style bar, the casual and inviting Terrace Lounge off the gorgeous lobby, and the resort casual Cafe on the Green, perfect for that fine dining experience or delectable brunch. If you visit Cafe on the Green, you cannot end your dining experience with out ordering something from their divine dessert menu. Their dessert creations and presentations are impeccable and truly works of art. The carefully combined flavors will be just as impressive as the presentation itself.
Cafe on the Green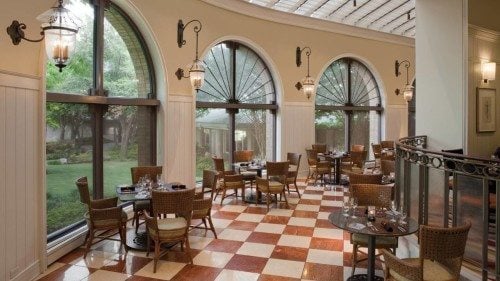 Terrace Lounge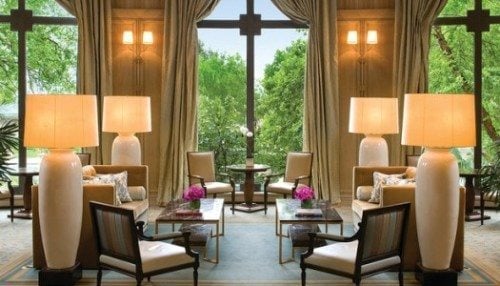 The fun continues with a number of activities and experiences for everyone at the hotel, and also in the city. Four Seasons Dallas suggests a number of local sights and activities for couples, which makes this hotel and location the perfect spot for a romantic, fun-filled getaway for two: Hot Air Balloon Rides (great for proposals, hint, hint guys!) Art Galleries in the heart of Dallas, Wineries near the DFW area, and for the sports fans there's the Dallas Cowboys, Mavericks and more – when in season, of course. For a full list of activities for couples and adults, click HERE. And for family fun, the list goes on and on as well. From poolside fun, hotel activities and local attractions, the kiddos will have everything and more to choose from.
Agave Pool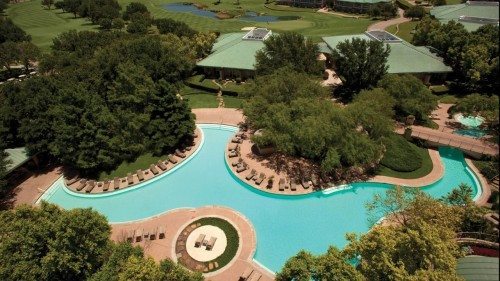 Four Seasons Dallas in Las Colinas is obviously well known for their luxurious accommodations and incredible event spaces, which is why many brides and grooms not only in Texas, but across the country, choose to get married and make a lifetime of memories starting here. From a grand ballroom wedding, to an outdoor wedding on the lawn, or a relaxed ceremony and reception in one of the many other locations such as the popular Pavilion, there is something here for every type of bride.
Four Seasons Dallas also offers wonderful packages, from Friday or Sunday Wedding Packages to the popular Destination Wedding Packages
Ballroom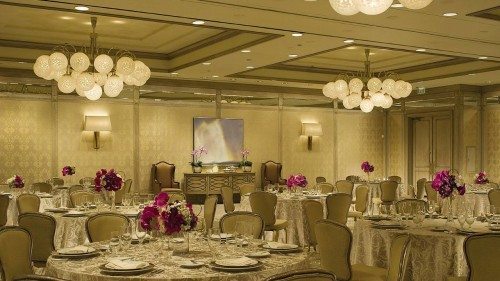 Pavilion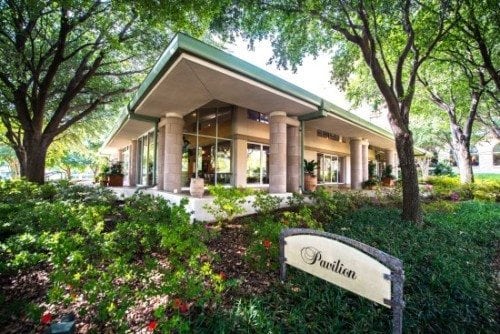 Four Seasons Hosted Event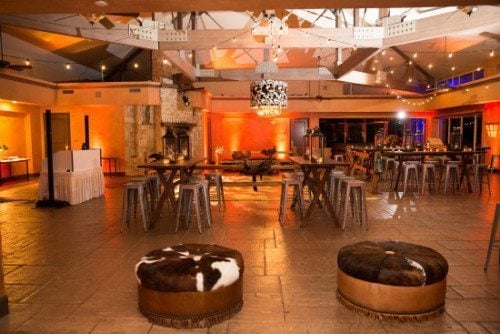 Amazing on site wedding and catering coordinators are there to assist brides in all of her planning needs. The FS wedding team is quite impressive and allows the bride and groom to feel completely at ease knowing all of the details of their big day will be taken care of and the staff will go above and beyond. To find out more about the outstanding options for weddings, receptions and other events at the Four Seasons Dallas, click HERE.
Hosted Event Image Credits:
Photography | John Cain Photography
Floral/Decor | Bella Flora of Dallas
Tent Rental | Ducky Bobs
Lighting | BEYOND
To find out more about the fabulous Four Seasons Dallas at Las Colinas, visit fourseasons.com/dallas. Luxury and relaxation awaits you!
:: Photos provided by Four Seasons Dallas ::