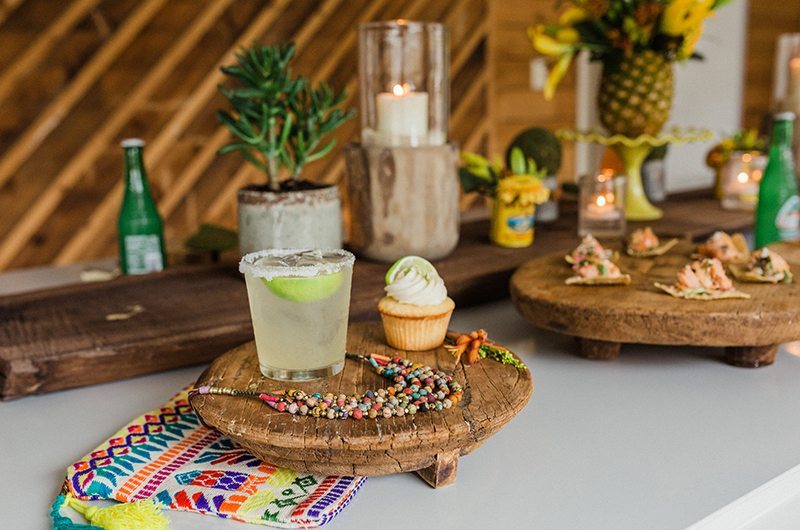 Did you know that yesterday was National Margarita Day? It was, and if you didn't get your margarita fix, don't fret because today we're inspiring you with some authentic Mexican elements . . . shaken, not stirred!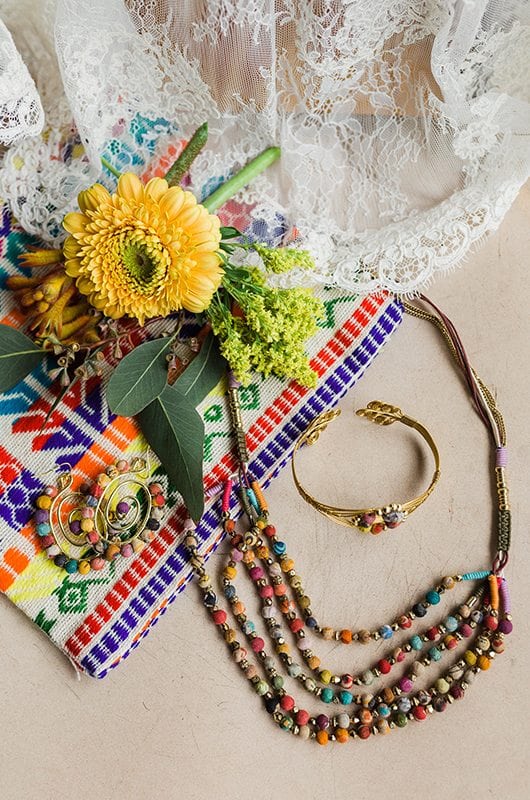 The bridal gown is the most photographed item in the entire wedding. Your gown can have a delicate pattern or even a lace shrug unveiling a beautiful bodice like this gown to keep it traditional and honor those Latin roots you may not even know you have.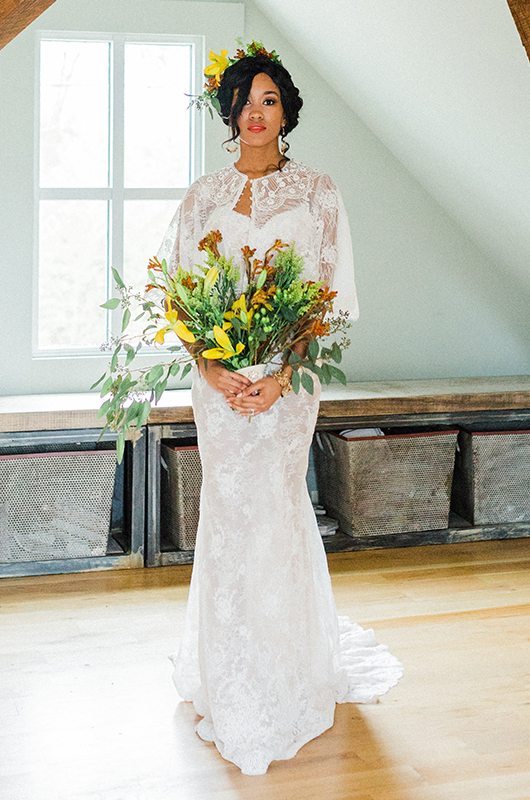 Bold colors are in for 2018, so skip that perfect nude lipstick and go for the bright colors which tend to make your lips look fuller. Add a floral crown with blooms matching your bouquet, and ask your florist to begin with a signature flower. Then add greenery such as seeded eucalyptus and fillers like hypericum berries to accentuate the accent flower. It pairs well with an updo like this goddess braid which allows your guests to see your whole gown and your jewelry working in tandem.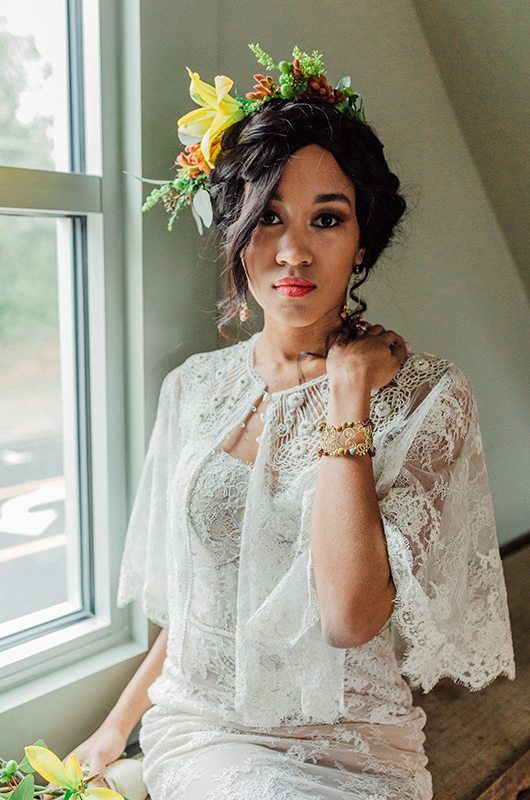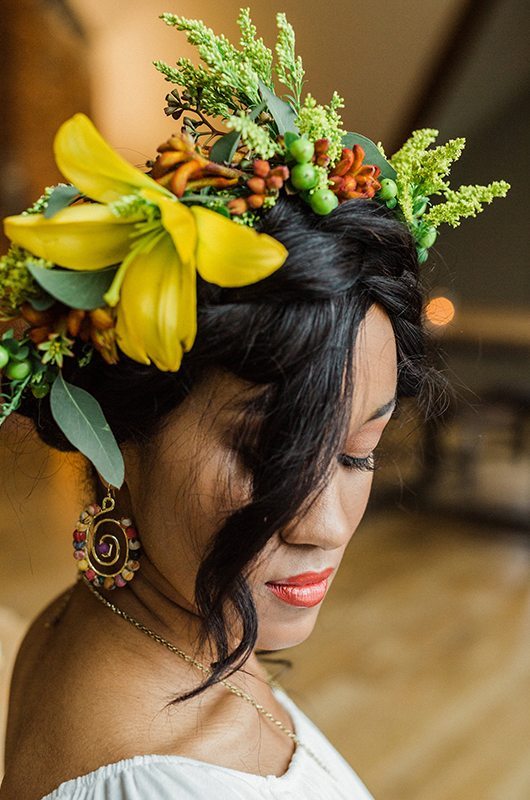 Who says your reception outfit has to be another expensive gown that you'll never be caught in again. Try something like this comfy two piece so you can still be cute and completely unwind.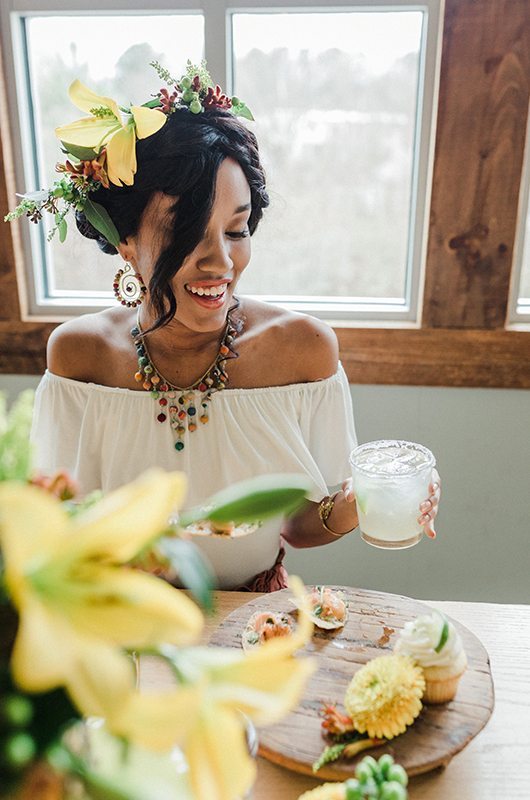 Shake up your dinner table with some Southwest accents like succulents that are so unique and great in all seasons. Make your centerpiece like a pineapple: strong on the outside and sweet on the inside. It compliments the bridal bouquet just like the signature cocktail, that doesn't have to be confined to the bar. Try alcohol-infused cupcakes, too! A hint of lime and a splash of tequila topped with buttercream sure sounds like a dessert to remember. To complete your look, a double barrel Margarita is just the thing.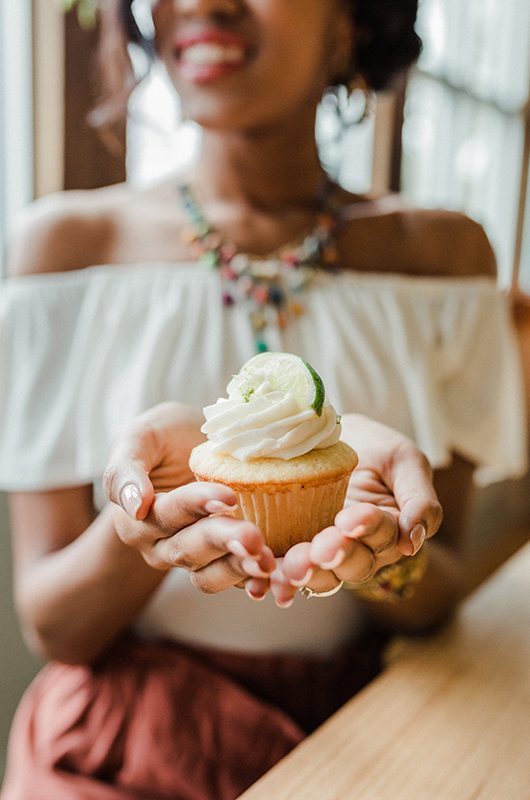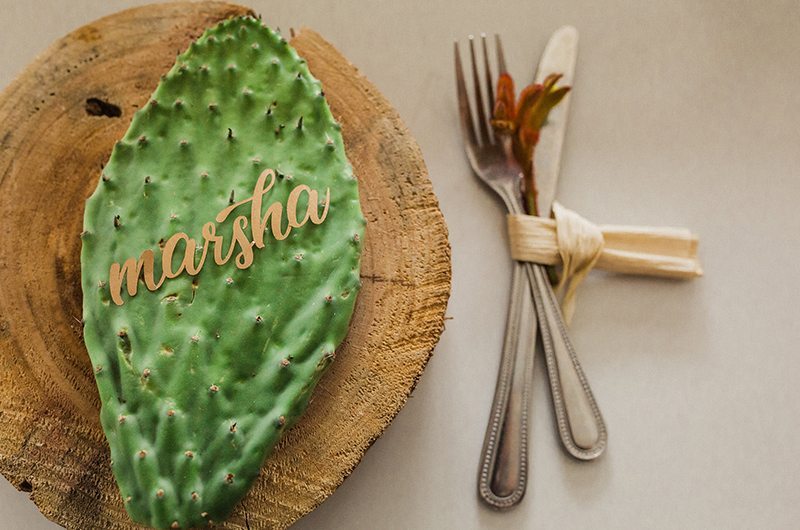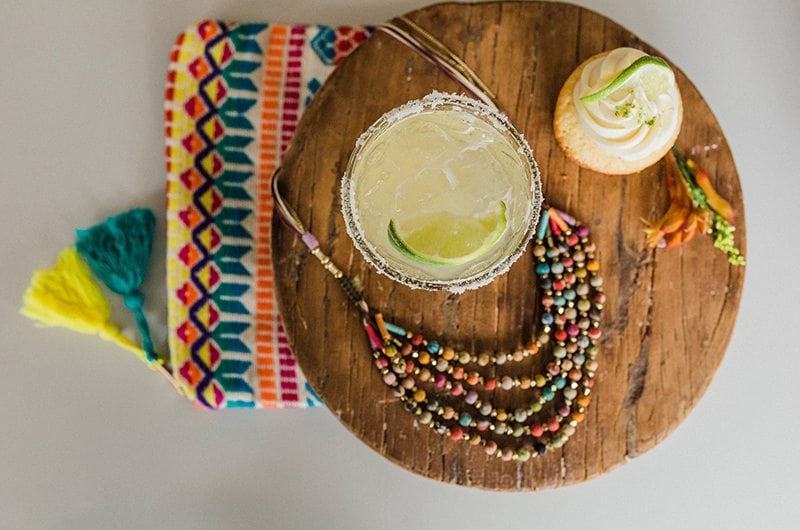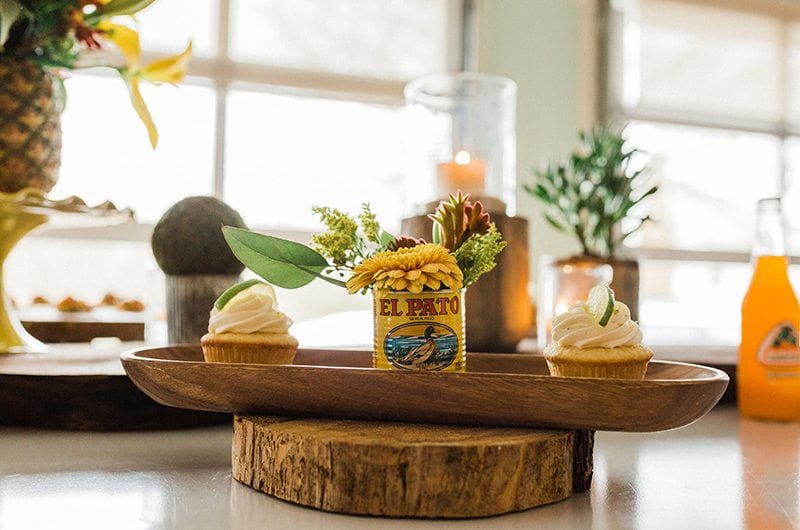 Whether you like your Margarita salty or sweet, remember to shake it up…especially on your wedding day. And if you're craving a sip of something a little tamer, you'll love this wine lovers wedding inspiration.
photographer: Jannet Blas Photography | venue: Pure Taqueria Alpharetta | florist: Special Event Factory | event planner: Special Event Factory | makeup artist: Decades of Beauty | gown: Elite Pour La Vie | place cards: Peaches and Pine | hair: Hair by Bei | accessories: Anju Jewelry | apparel: Boho Bus | cake: Torie's Tasty Treats | catering: Pure Taqueria