Today is super sweet as it's National Pie Day! To celebrate this fun "holiday," we chatted with Cara Greenstein, founder of Memphis food + lifestyle blog, Caramelized, about creative ways to incorporate pies into a bride's big day.
Cara opted to highlight mini pies which we found to be way adorable and also way easier to bake if creating the delicious confection yourself. Check out her 4 suggestions below for adding this sweet dish to any wedding celebration!
To get started, Cara suggests reaching out to a family member or close friend for a pie recipe. It will feel a bit more special baking a recipe that pulls at your heart strings.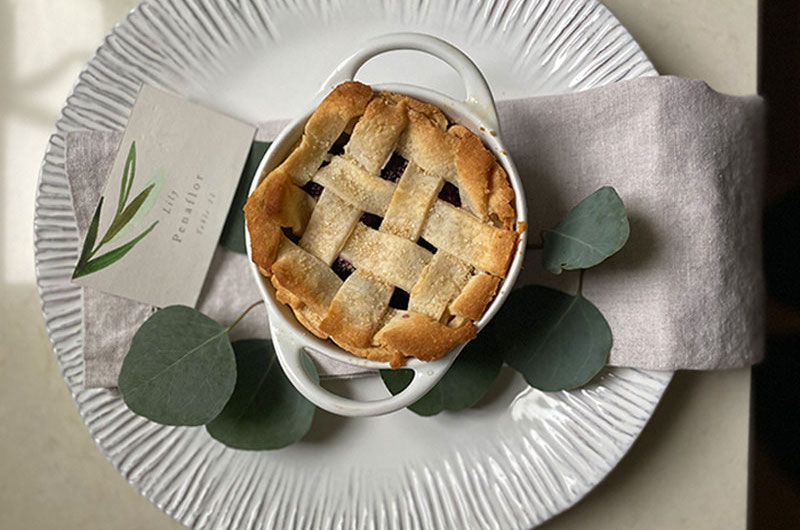 Hospitality bags. There's no better way to welcome guests to town than with personalized welcome packages. Put together a handful of local goods your out of town visitors will enjoy and find useful during their stay. Think bottled water, yummy snacks, etc.! They'll love to see the thoughtful surprise when checking in to the hotel especially if there's something edible in it like pie.
Place Settings at the reception. Pies can be just as pretty as they are delicious! Dress up your tablescape with pie place settings.
Pie Buffet. Instead of a traditional wedding cake, go for a a lavish, pie spread! Offer guests a range of different pies along with a generous toppings bar – from whip cream and hot fudge to Gelato, the options are endless.
Departing gifts. Individually wrap the mini pies as a take home treat for guests at the end of the weekend. Be sure to include the recipe so those who want to, can recreate the pie even after all of the wedding fun is over.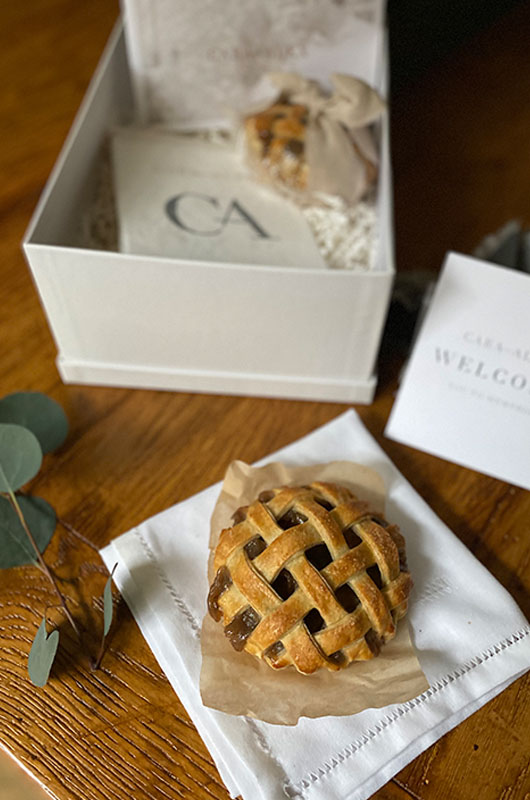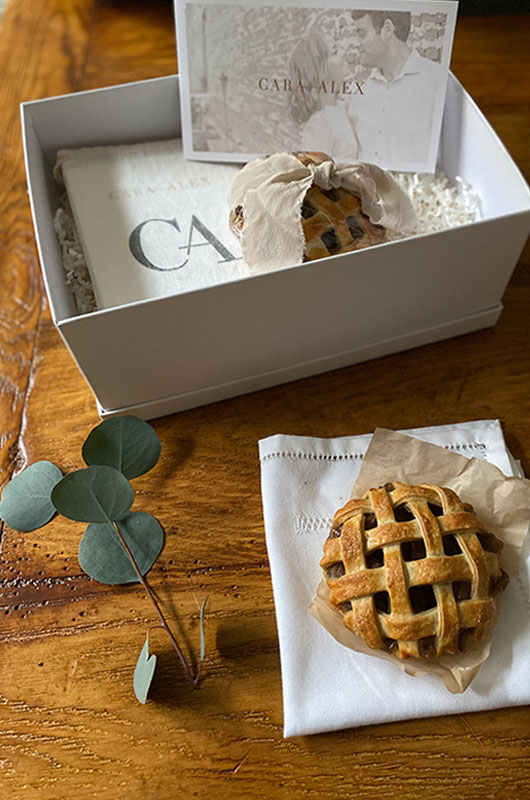 Thanks for sharing, Cara!
If you're thinking mini pies are right up your alley, be sure to check out the full IGTV feature where she dishes on all of the details!