Deciding what gift to purchase for a family member, friend, or loved one can often be a difficult ordeal. Sometimes, despite your best efforts, you inevitably succumb to the never-ending struggle to find the perfect present for a special occasion. However, have no fear, as these seven sustainable gift ideas are all amazing options. Recipients will surely appreciate any of these choices. Not only are the items and their subsequent manufacturers environmentally conscious, but most of them can be personalized for each individual. 
Animal Adoption: For a meaningful present, consider the purchase of a symbolic animal adoption through the World Wildlife Fund. The World Wildlife Fund has 135 animal species to choose from, ranging in endangerment levels and habitat locations. When donating $60 or more, buyers additionally receive a plush version of their adopted animal, making the gift of donation enjoyable and inspiring for young children.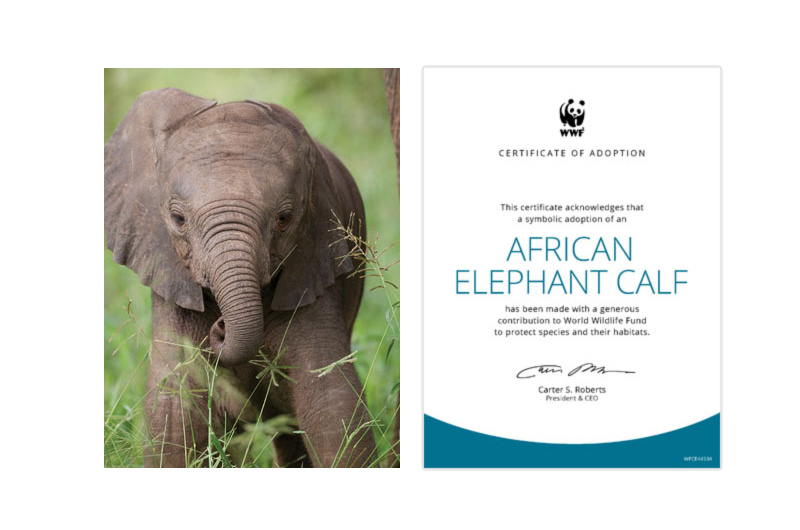 Biodegradable iPhone Case: The biodegradable iPhone Case from PandaBlossoms comes in a wide range of colors and models, with options to fit iPhone models 7 through 14 Pro Max. The cases are made from biopolymer, wheat straw, and wood fiber. Multiple options to personalize your case are available, with designs including monogramed initials and names; line art; animal and nature images; and pop art lettering.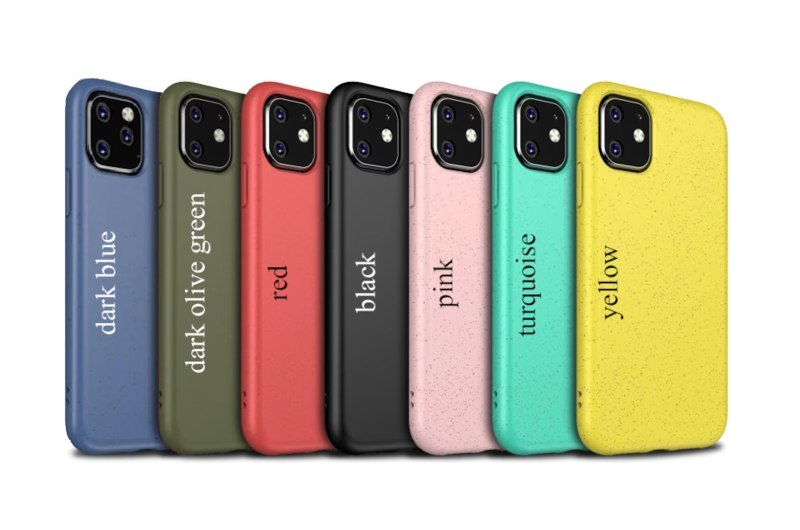 Shop PandaBlossom's Phone Cases
Buy an Acre: To save an acre of habitat for animals, donate to the World Land Trust. The World Land Trust has "allowed [for] the preservation of hundreds of thousands of vulnerable reserve lands over the last 30 years." For a donation of $110, an acre of land habitat will be subsequently purchased by the organization and protected permanently for wildlife.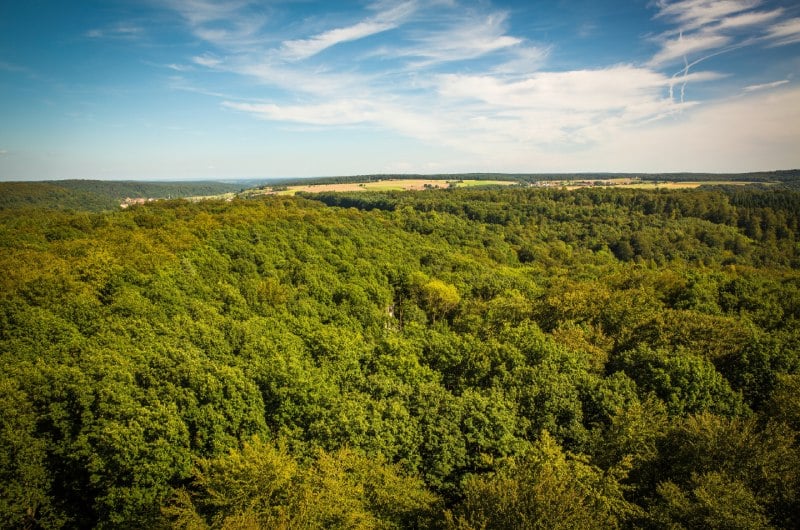 LARQ Bottle: The LARQ Bottle PureVis™ is the world's first self-cleaning reusable water bottle. The LARQ's state-of-the-art purification system protects drinkers from harmful bacteria, and has been proven to effectively eliminate e-coli. The reusable water bottle is BPA, plastic, and mercury free. You can purchase an insulated bottle, or non-insulated. The insulated LARQ Bottle PureVis™ keeps beverages cold for 24 hours, and hot for 12. Its sleek modern design is available in four colors, and has limited edition color variations in Eucalyptus Green and Electro Blue.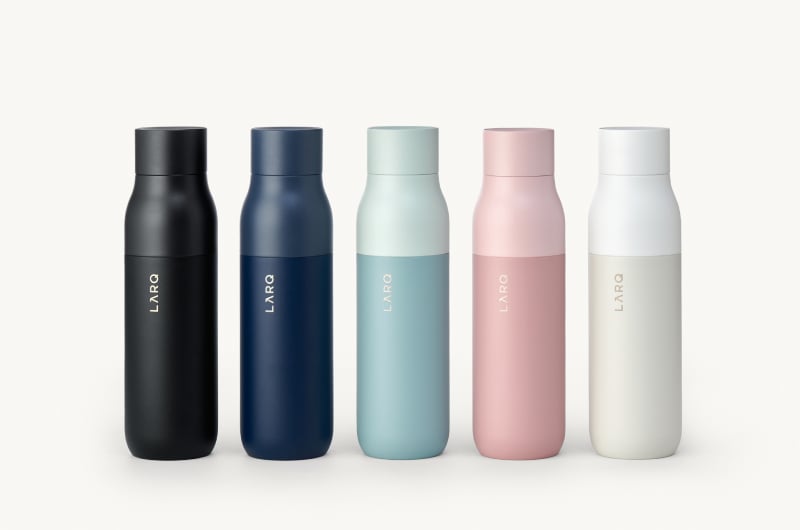 Travel Jewelry Box: This personalized vegan leather travel jewelry box is great for birthdays, anniversaries, and mother's day celebrations. Thoughtfully designed it has several compartments for safely storing earrings, rings, bracelets, and necklaces. The jewelry box is available in eight beautiful colors, and has the option for personalizing the design with a flower by month and inclusion of your name. Compact, 4″ by 2″, the jewelry box is fantastic for traveling and accessorizing on the go.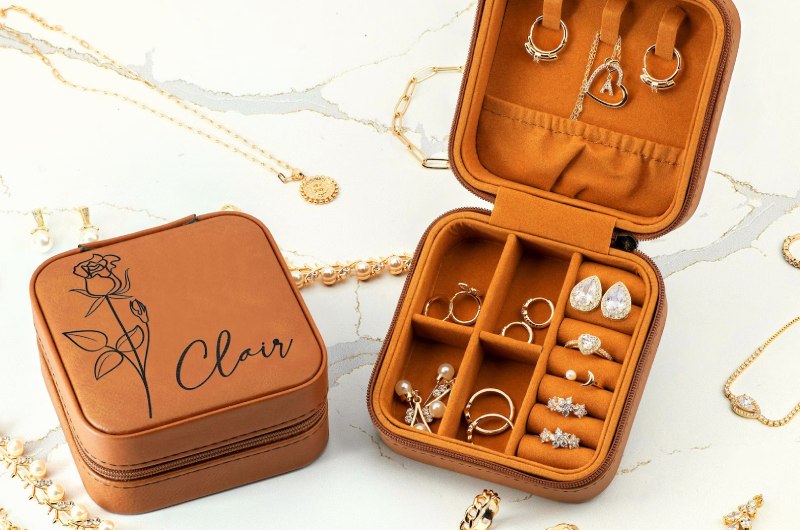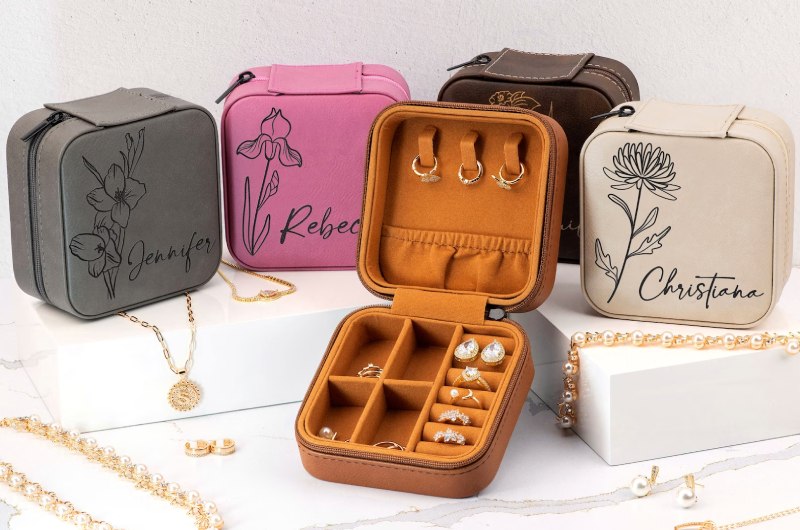 Shop Personalization Lab's Jewelry Box
Upcycled Hair Scrunchies: Woman-owned, US manufactured based, sustainable company, Marley Monster's sells a fabulous assortment of environmentally friendly home, beauty, and cleaning products. Their Upcycled Hair Scrunchies are the ultimate stocking stuffer, sure to be enjoyed by men and women alike. The scrunchies are made locally in Eugene, Oregon; from one-hundred percent repurposed cotton flannel fabric. The scrunchies are available in surprise print. Upcycled linen, cotton, bamboo fleece scrunchies, along with biodegradable plastic-free hair ties are also available.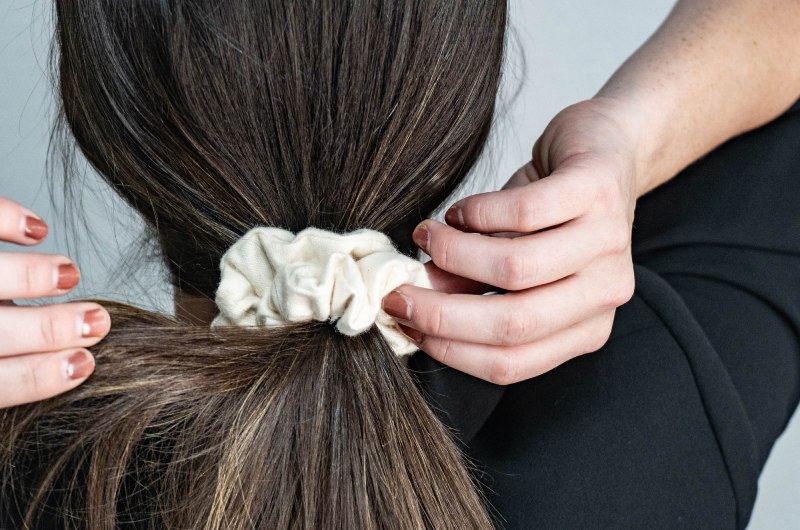 Shop Marley's Monsters Upcycled Scrunchies
Zero-Waste Utensil Kit: Etsy store, Swell Island's sustainable zero-waste utensil kit is a present sure to be well-appreciated and regularly used by recipients. The utensil kit includes a wooden knife, fork, and spoon, a set of compostable bamboo chopsticks, a bamboo straw, a recyclable metal straw, recyclable metal and coconut fiber straw cleaner, and a one-hundred-percent cotton carrier pouch.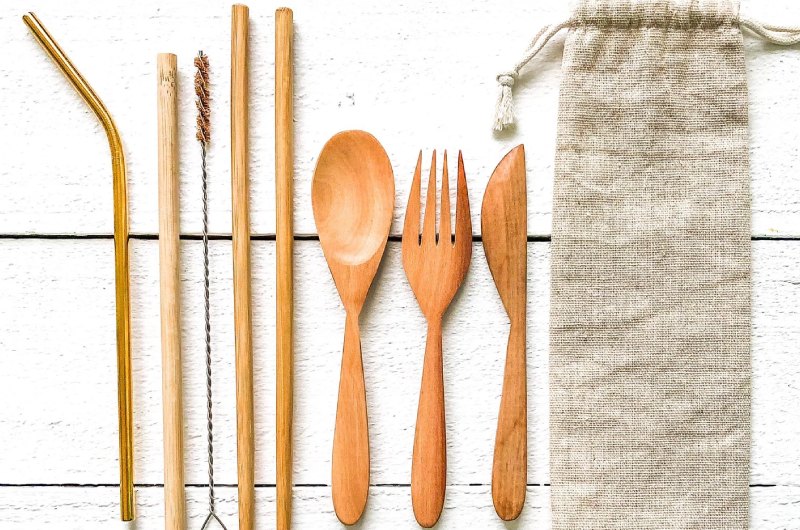 Shop Swell Island's Utensil Kit
Image Permission Granted for Photographs. Green Trees Under Blue Sky by Markus Spiske, sourced from Pexels.