As a bride in 2015 I have absolutely no idea how my mother planned her own wedding without wedding planning technology. Did she just write out her entire guest list and their addresses by hand? At that point I would have invited about 10 people to my wedding. Thankfully, today we have a plethora of applications and programs at our finger tips to aid us in the daunting task of wedding planning.
As soon as I was engaged I started looking at planning binders, wedding apps, and online programs to help me stay organized. I was given a planning binder as a gift and it is absolutely lovely, however, I don't think I am a pen and paper type of bride. I like to do everything from my phone or my laptop. After using two or three five or six apps and programs, including my trusty Excel program, I found that my favorite and the most helpful program was WeddingWire.com. Also, unlike a lot of programs I found, WeddingWire.com is totally free!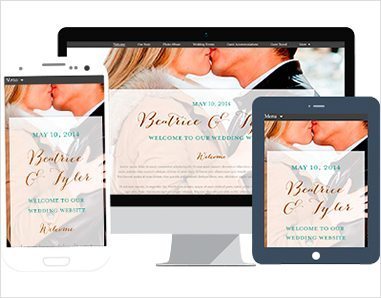 Obviously, being free was a pretty big selling point, but here are a few of the bells and whistles Weddingwire.com has available that really sealed the deal for me.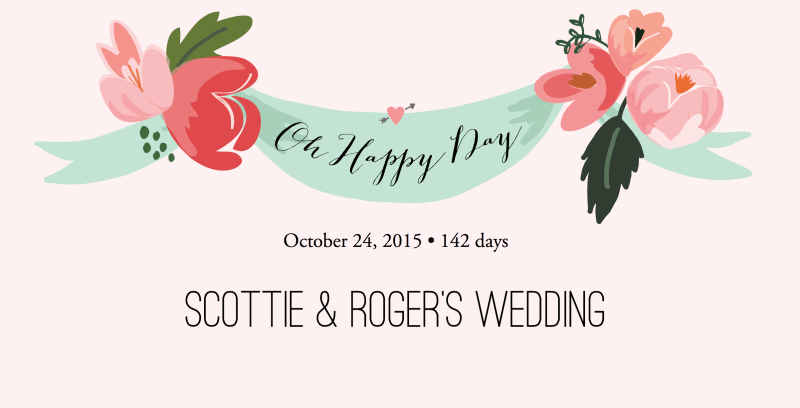 Weddingwire.com creates your wedding website for you and connects your guest lists to your website. So a guest can actually RSVP through the website instead of having to send a reply card in the mail. A few more details about the website: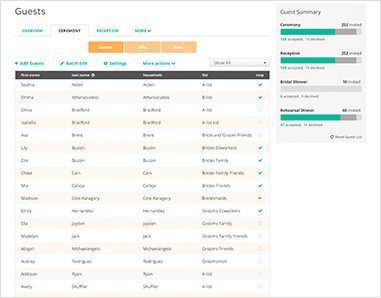 The guest list tool has been my favorite part of the website. It is so organized and so easy to use and also easy to export and import lists. Here are a few highlights I found particularly useful:
Multiple event tracking
RSVP tool integration (this is the website RSVP tool I was talking about)
Printable custom reports
Integration with customizable/dynamic seating chart tool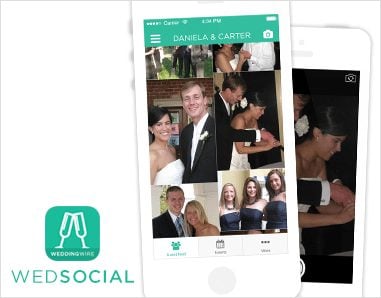 There are so many features to this program that help you out through the entire process that I haven't even used them all yet. For example the WebSocial App is going to be so cool to have the day of my wedding. 
You and your guests can share and see all wedding photos in one easy-to-access app
Guests can keep track of where they need to be and when during all your wedding events
App will pull in images to the photo feed from your Instagram hashtag
There are plenty of ways to stay organized, however for me, WeddingWire.com offers everything I need and more.