Southern Bride is welcoming 2020 with this festive, engagement story!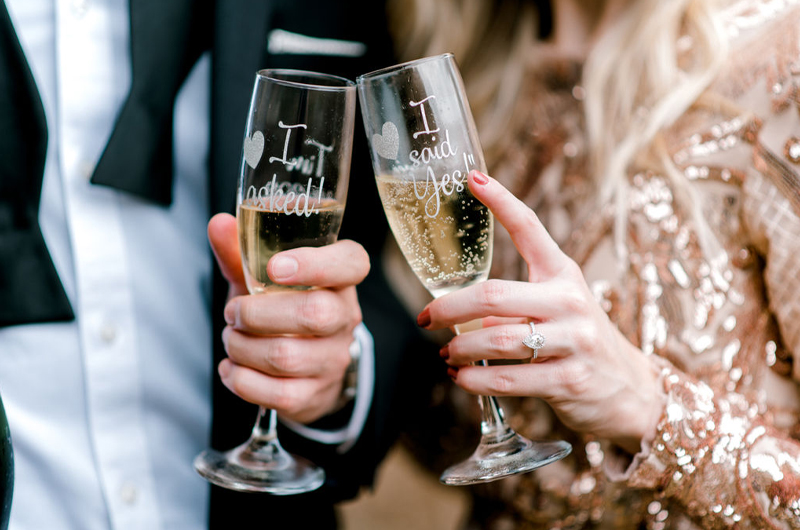 Tim and Desiree are college sweethearts but their story begins back in high school. Desiree's Mom and Tim's Dad, both teachers at the same school, were work friends. The couple first met eleven years ago when Desiree was performing in the Nutcracker, and Tim's family went to the performance. Their paths wouldn't cross again until four years later, when they were both students at NC State. Both of their parents kept asking if they had run into each other on the campus of 40,000 students, a question that was finally able to be answered yes one night when they happened to meet at a party. They instantly became close friends and finally started dating a year later.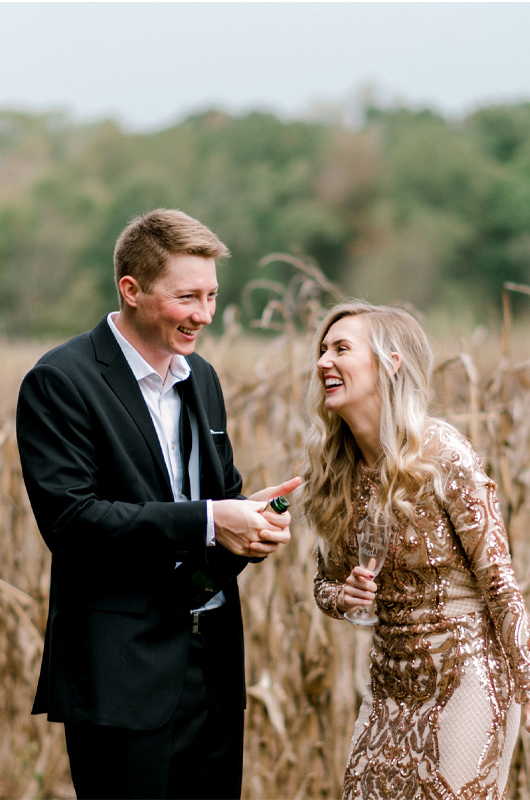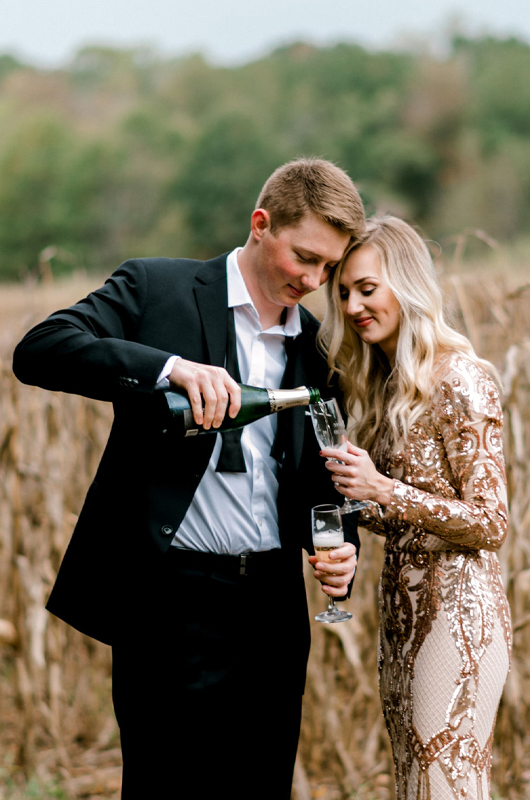 Knowing Desiree had always loved pear-shaped rings, Tim specifically designed her 1.5 carat pear-shaped, 18k white gold ring with the help of Concierge Diamonds in California. He wanted an intimate proposal that was special to them, so he took Desiree to a family cabin in Brevard, North Carolina where he proposed on the back deck at sunset, setting his phone up to record the moment for all time.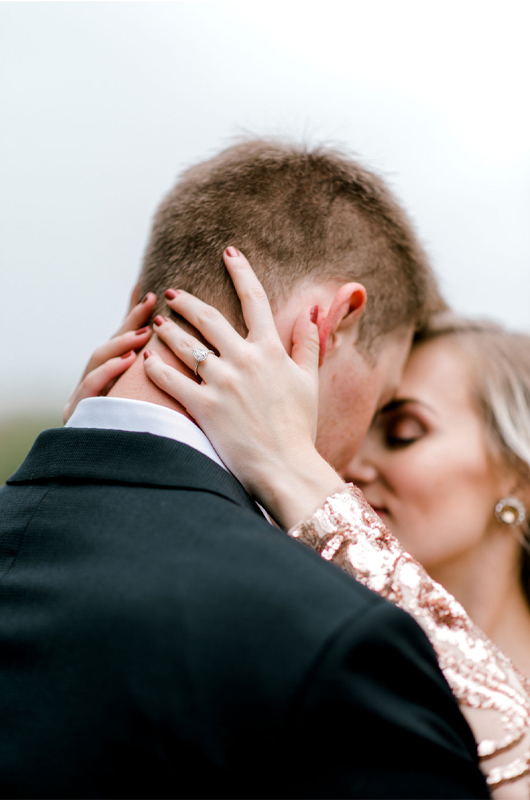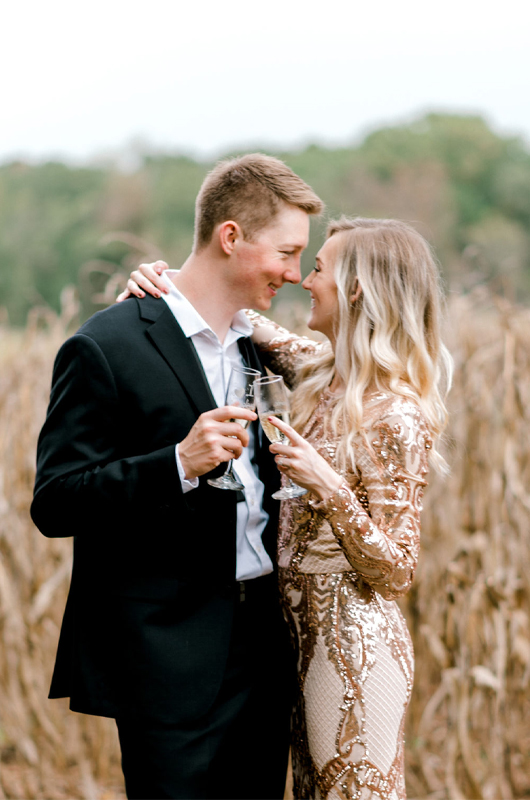 Tim and Desiree are so excited about their upcoming wedding, an intimate, vintage styled affair with their closest family and friends at the Thomas House and Garden in South Carolina this March.
For their engagement photos, Desiree wanted an elegant feel that Southern Heirloom Photography captured perfectly. Desiree's gold sequined dress was by Betsy Adam, her shoes were Steve Madden, and Tim's suit was by Vince Camuto.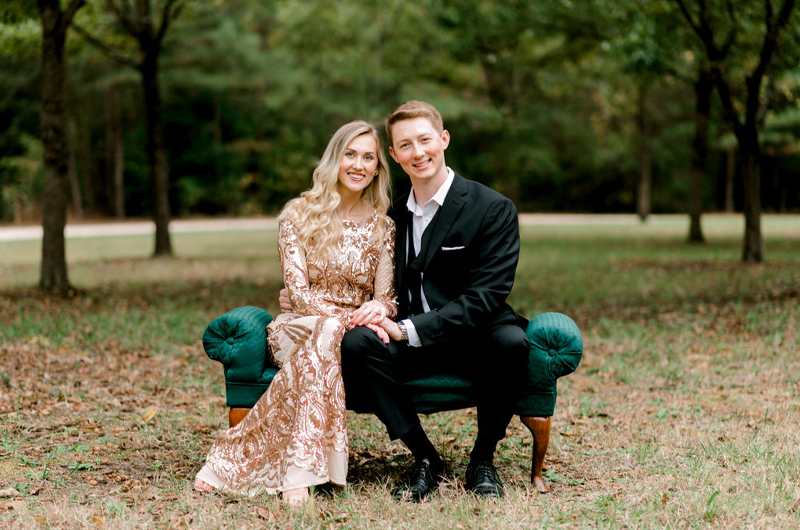 photographer: Southern Heirloom Photography | engagement venue: Draper Wildlife Management Area | wedding venue: Thomas House and Garden | dress: Betsy & Adam | suit: Vince Camuto | shoes: Steve Madden | ring: Concierge Diamonds