During the last weekend of May 2021, the Cadre Building in Downtown Memphis, Tennessee, a landmark known for its interior and exterior beauty, provided a venue with historical charm fitting for Tim Westbrooks's and Yesha Banaji's two days of wedding celebrations. Built in 1928, the venue boasts timeless architecture, from its grand ballroom with dangling crystal chandeliers to its spacious mezzanine, which was transformed into a beautiful multicultural space for Yesha and Tim's big day.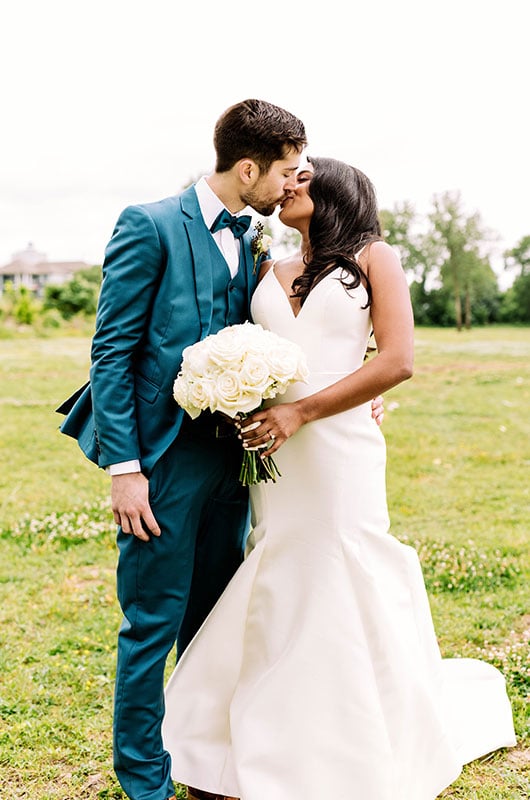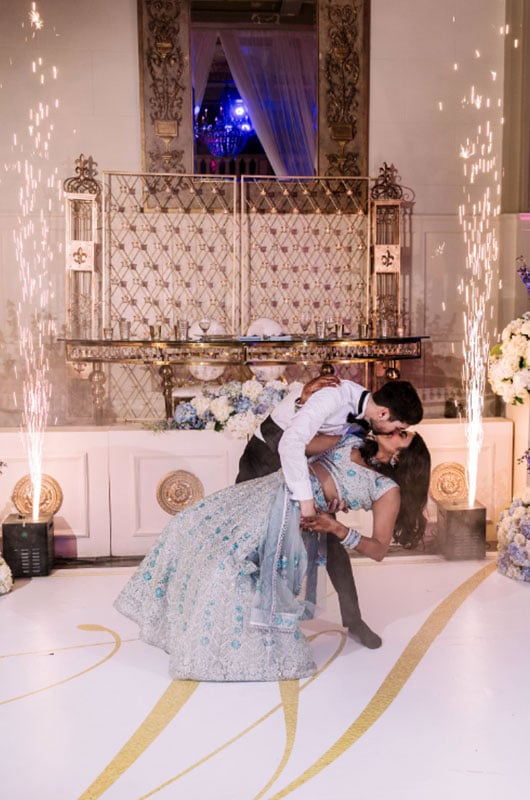 Tim and Yesha met years ago in the library of the school they had both attended, but neither had spoken to each other until one night when they found themselves at the same restaurant on Beale Street. Tim mustered up the courage to talk to her, and they danced to a country cover band. Somewhere in the crowd, he found an old dirty ring and jokingly proposed to her. The band stopped the music and announced their engagement, with Yesha crying out, "No, no, it's not real!" Their first date was the next day, and from that point on, Yesha and Tim were inseparable.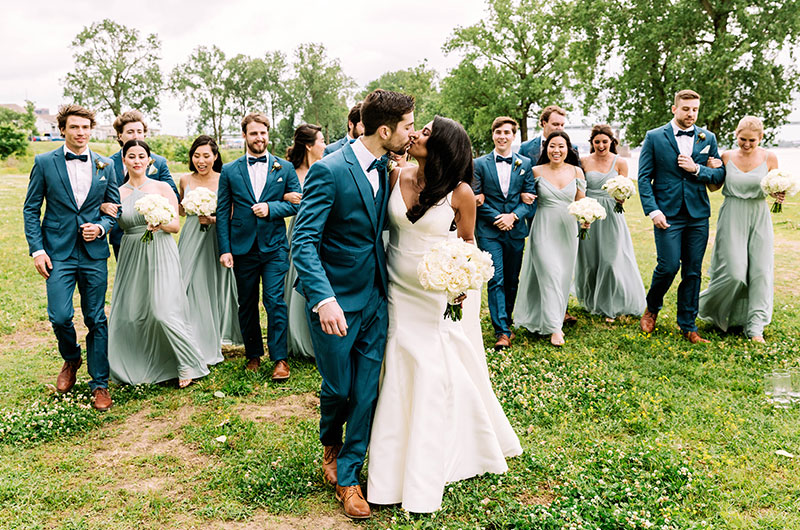 After Tim proposed (for real this time!), he and Yesha planned a multicultural wedding weekend. They knew they wanted to host their wedding at a venue that could accommodate not only their large guest list, but also their desire for an elegant ambiance. The Cadre Building was an easy choice: the venue allows up to 1,000 guests as well as 350 guests for a seated reception.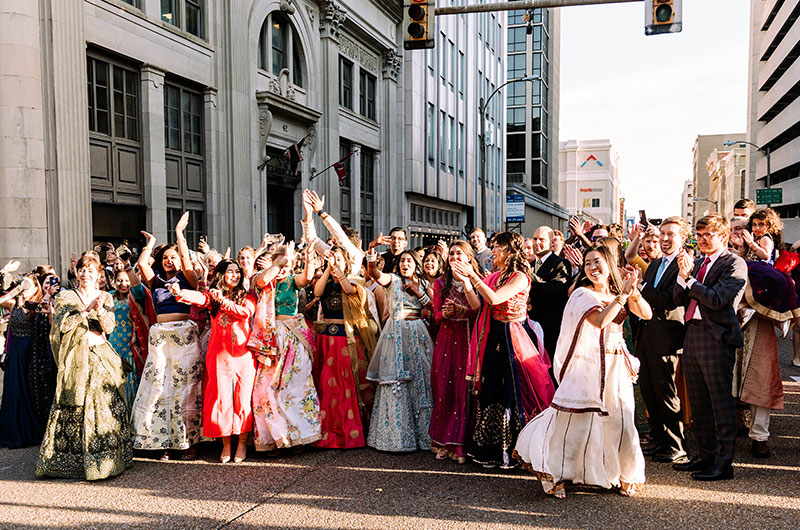 Guests were encouraged to wear Indian attire—lehenga choli or dhoti lehenga for the women and a blazer or kurta-pajama for the men—on Saturday. The first day of festivities included a Catholic ceremony at St. Peter, followed by a reception at the Cadre Building which featured a cocktail hour, dinner, and mehndi (henna tattoos), and Sangeet (dance performances) for the rest of the evening.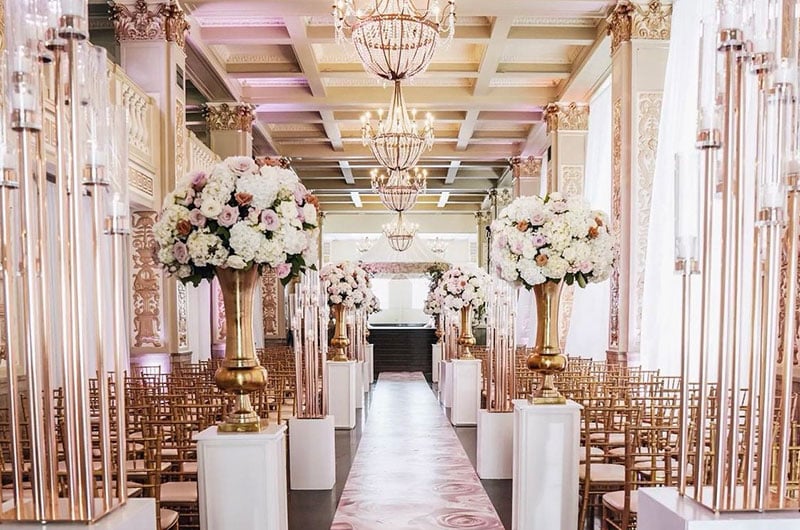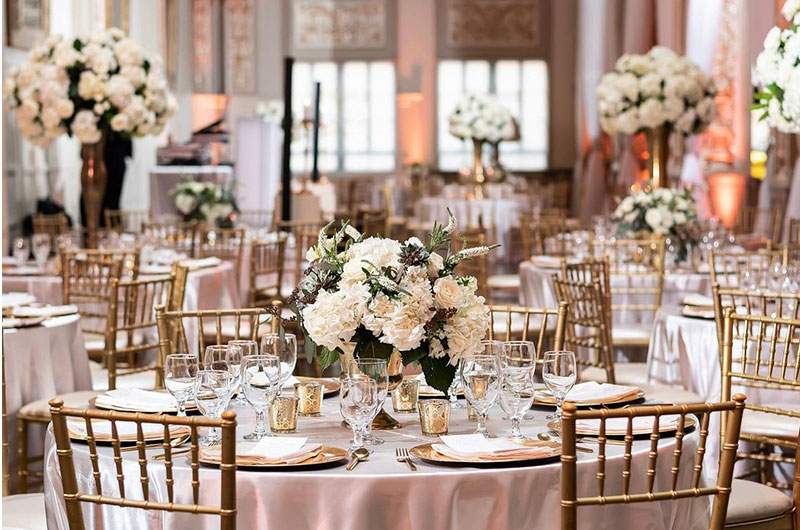 The next day, the Cadre Building held Yesha and Tim's Hindu ceremony and Indian luncheon. Their onsite planners blocked off Second Street for the baraat, the groom's procession on horseback, into the reception, which featured Tim and his horse adorned in a vibrant blue.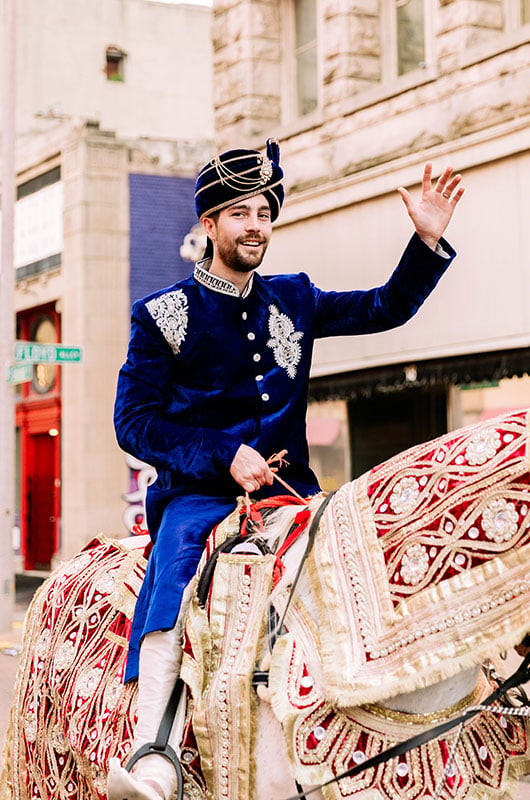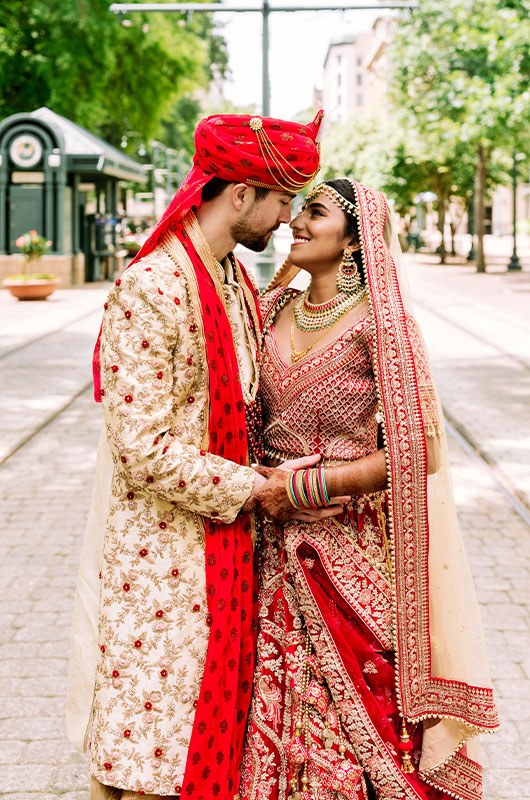 Once the processional arrived at The Cadre Building, the reception commenced. Guests were encouraged to wear formal attire—Ghaghra Choli, lehengha, or sari for women, and a formal suit for men. Ornate decor, complete with glass tables, fog and fire, and lush florals, transformed the event space for several performances to keep guests entertained. As with every wedding they host, The Cadre Building provided setup, breakdown, and cleanup as well as rentals like chairs, tables, and linens at no additional cost.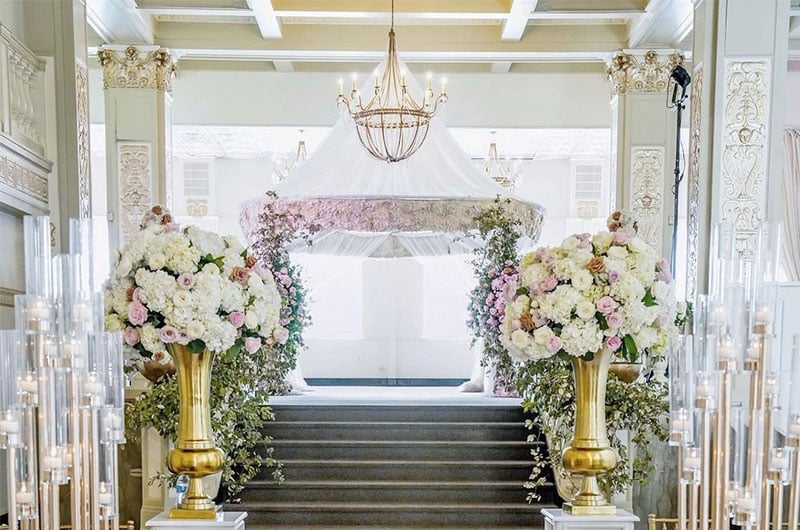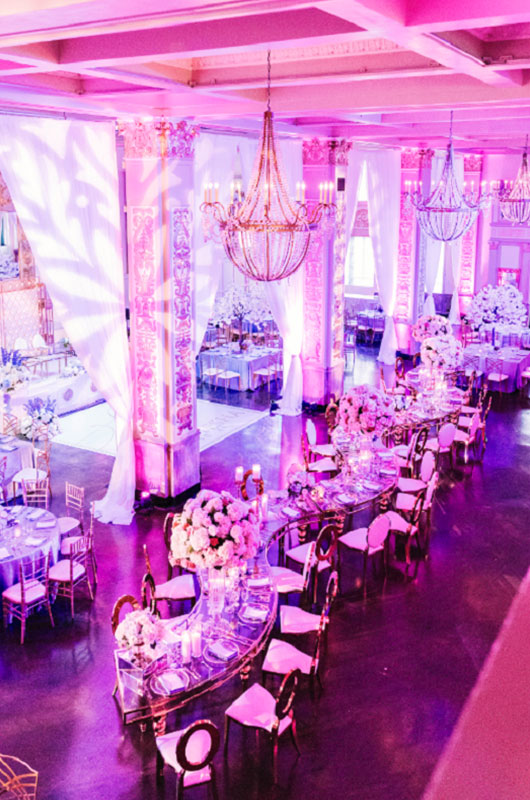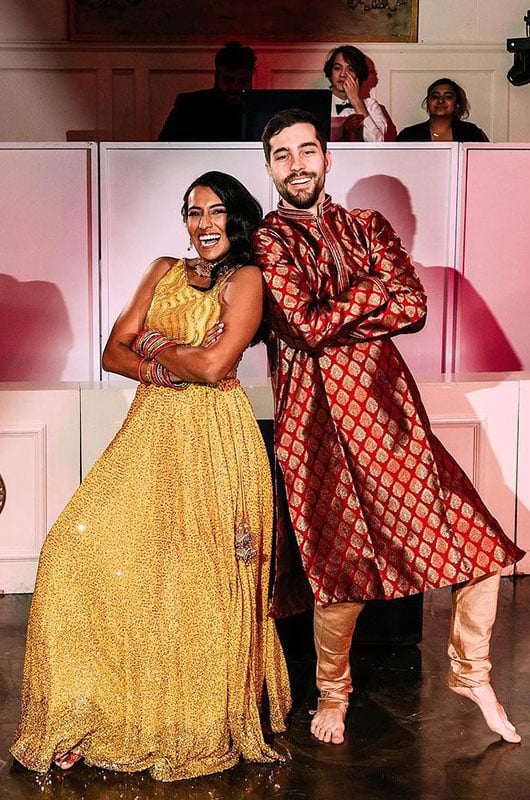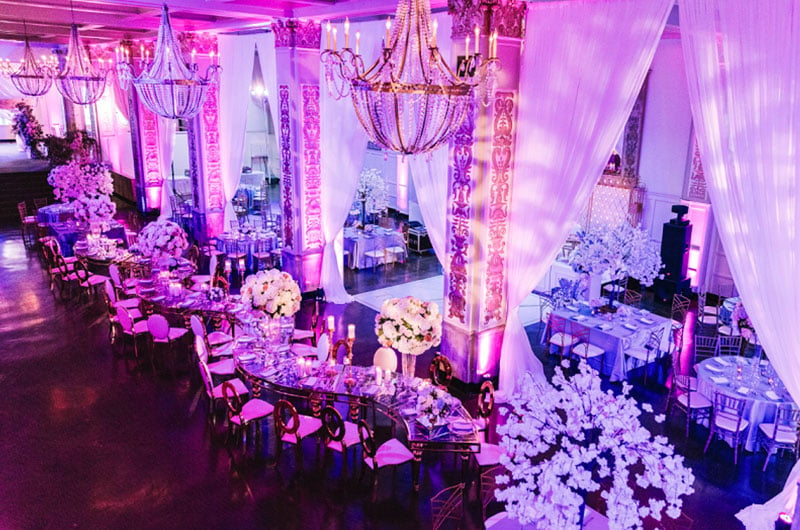 Not every couple hosts two weddings, but Tim and Yesha's celebrations at the Cadre Building in Downtown Memphis are a testament to the venue's commitment to create a personalized, unforgettable experience for you on your wedding day.