We're celebrating Valentine's Day 2020 by sharing this magical proposal that recently took place in Paris, France. The adorable couple not only shared their engagement story with us, but also let us in on how they first met. Get all the details below!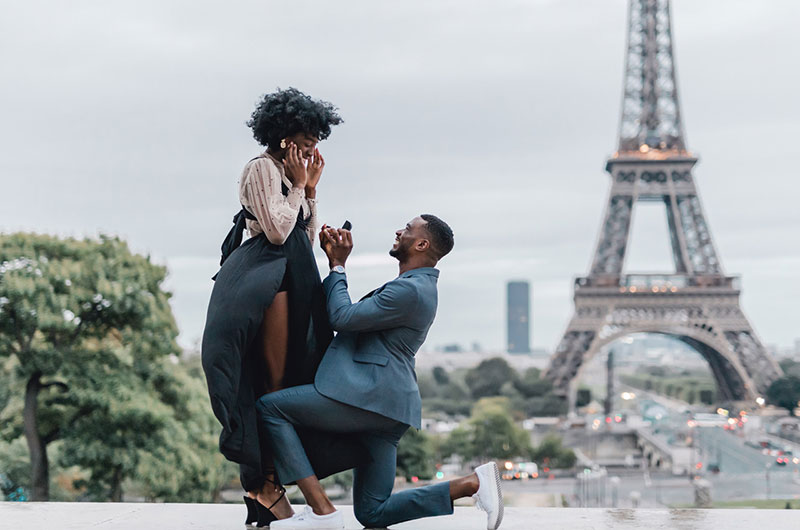 From the groom, Ben Ifedi:
We met on Instagram when my beautiful fiancé randomly followed me and I said "Hey, this girl is too beautiful for me not to take my shot." So I did and here we are almost three years later, engaged!
The Big Day: I purposely planned a "vacation photo shoot" a few days into our trip to try and throw my now-fiancé off the trail and make her think it was a birthday getaway. It rained early that morning but the sun appeared perfectly in time for our shoot and my now-fiancé was swept off her feet!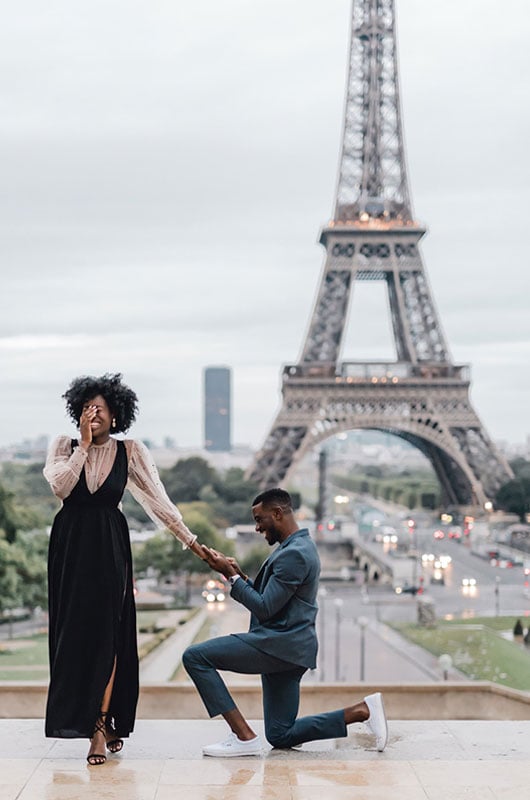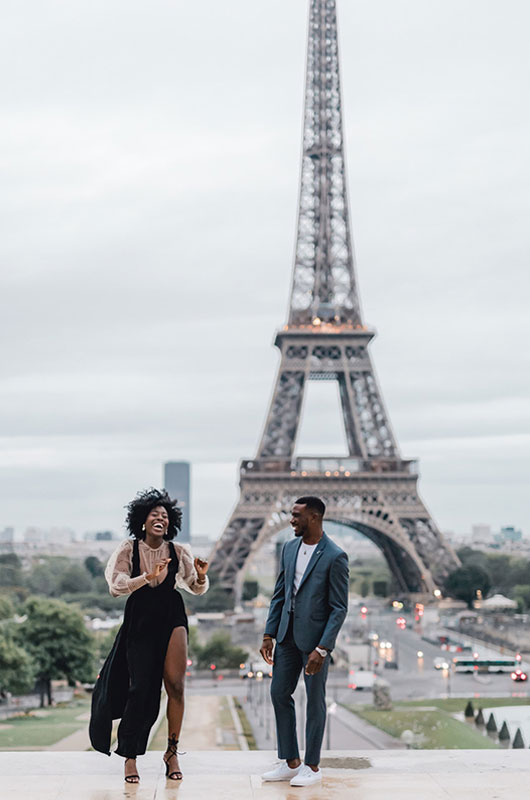 From the bride-to-be, Uju:
Heading to Paris I can't say that I knew a proposal was going to happen. What I can say is that every bone in my body was praying that it would. The proposal was the best surprise of my life to date. To be honest I actually screamed yes before he even asked. As soon as I watched Ben get down on one knee, I literally blacked out.
Afterwords he did give me a recap (thankfully!) and this is what he said:
You're my sun when I can't shine
Air when I can't breath
Eyes when I can't see.
Love when I can't feel
Medicine when I can't heal
You are the spark in my dark.
With you I'm never lonely
You are truly my one and only
In the same ways that you carry me,
I hope to carry We
Uju, will you marry me?
And I said: YES!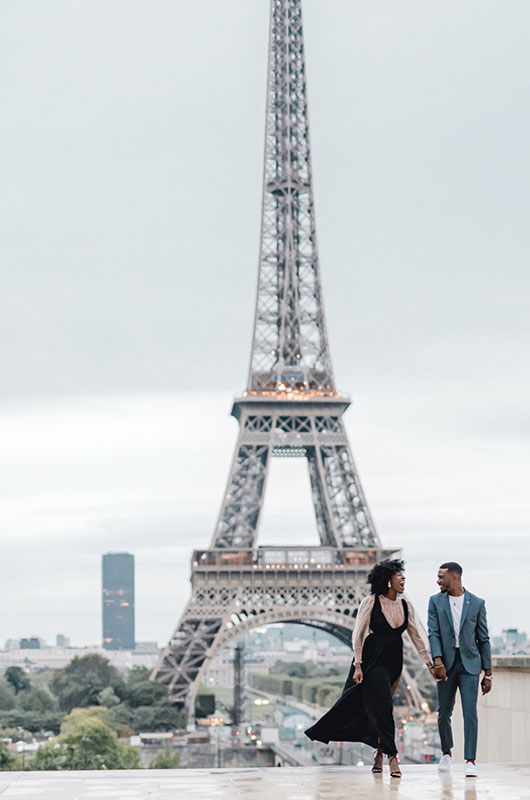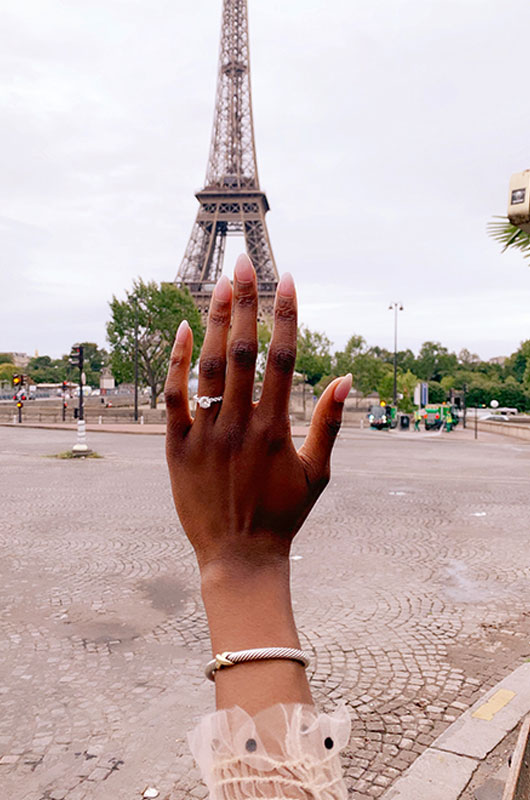 I think everyone at some point imagines how that big day will be. I feel so blessed to have gotten the proposal of my dreams. Paris has always been a special city for me. The city is like a fairy tale. I am so excited to be starting off forever with my fiancé in such a magical way.
photographer: Rachel in Paris for Flytographer.com | ring designer: Zo Frost