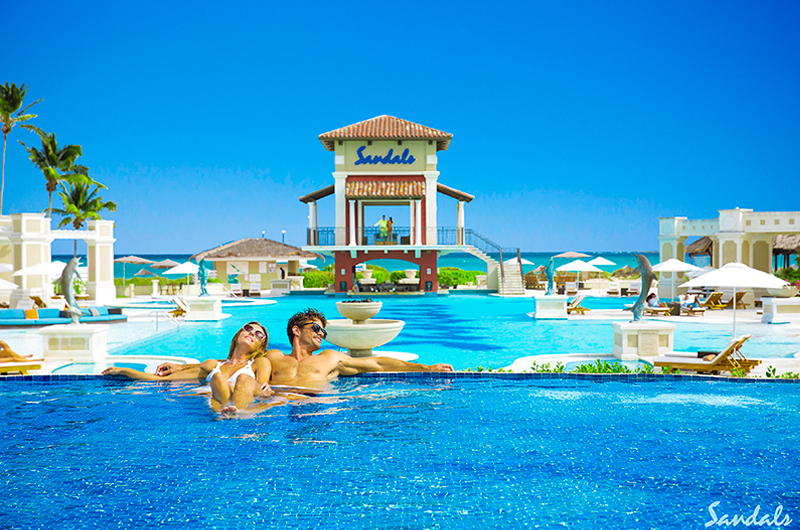 With the holidays in full swing, love is in the air and engagement season is upon us! Now through the end of the year, new brides-to-be will experience the thrill of engagement, followed by what can feel like the immense weight of planning the biggest event most people will plan in their lifetimes.
A destination wedding is an incredible way for couples to gather friends and family to celebrate in a beautiful location that exudes love at every corner. We chatted with Marsha-Ann Brown, Director of Romance at Sandals Resorts – the 5-Star Luxury Included® resorts designed for two people in love – about the ways newly engaged couples can streamline the wedding planning journey from the get-go.
Turn your unique proposal vision into a reality, minus the stress.
Before wedding planning comes proposal planning, which can be a high-pressure task accompanied by stress, stress and more stress to ensure everything goes just right. Enter Sandals Resorts' Engagement Concierge, the experts in easy, stress-free proposals. Whether you envision a romantic beach proposal at sunset or need help brainstorming a creative way to get down on one knee, guests looking to propose at Sandals Resorts can rest assured their big moment will go swimmingly. Brown highlighted that elaborate engagement announcements on social media are trending this year – and there's nowhere more Instagrammable than the Caribbean!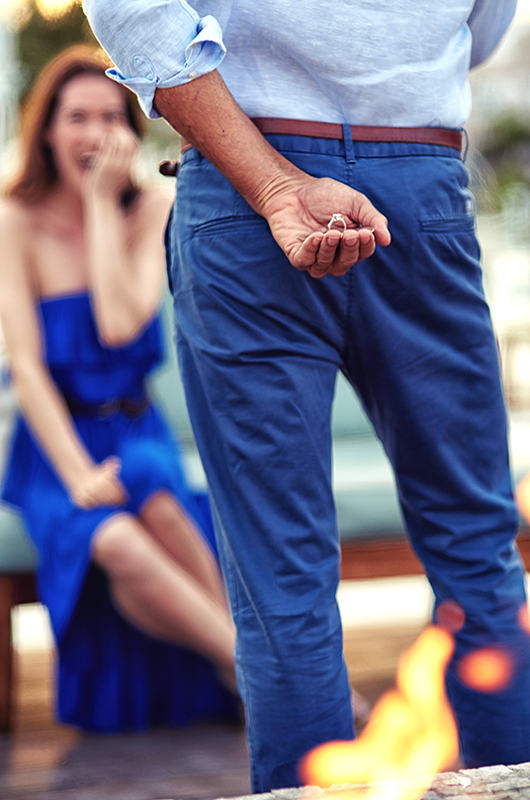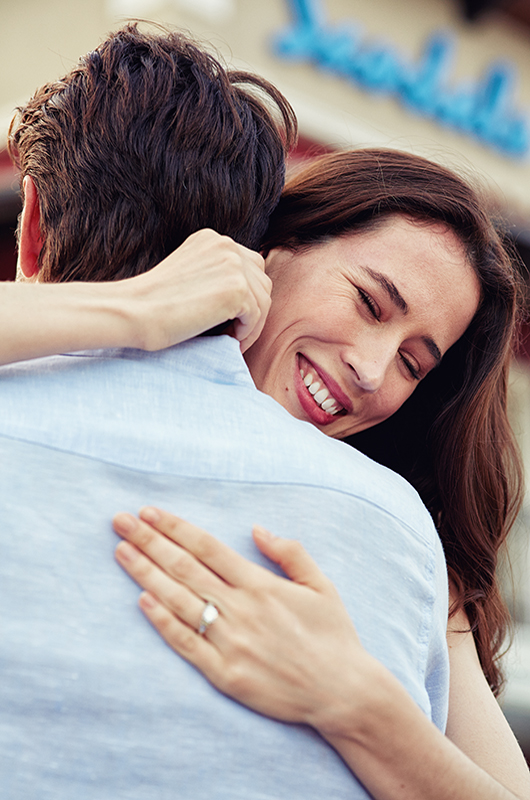 Know the wedding planning tools you have at your fingertips
Wedding planning can feel overwhelming – but it doesn't have to be. Sandals Resorts offers an array of tools to help make planning your destination wedding a piece of cake. The Ultimate Digital Wedding Planning Tool helps couples find inspiration for their special day in one convenient, interactive place that includes stunning images and videos of the wedding venues at each resort, an inspiration section to help couples visualize the different décor options available to bring their dream wedding to life, hair and makeup pages and more. For couples who need help visualizing their destination wedding pallet and decor, the Virtual Wedding Design Experience is a live-streamed wedding planning interaction with your dedicated wedding planner helping you explore endless décor options no matter where you are in the world. In an era of couples going into what Brown called "accelerated wedding planning mode" the second they get engaged, these tools are game-changers for brides and grooms who are ready to get started.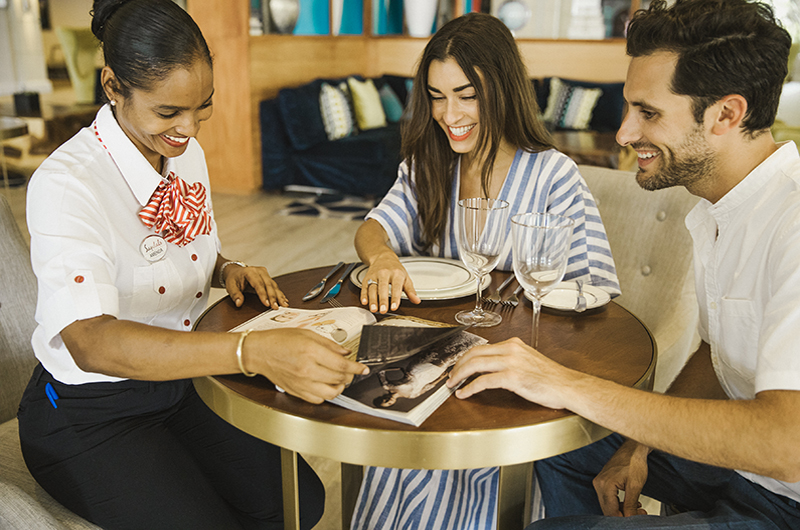 When in doubt, try it out – get hands-on with your wedding planning
Couples who want a sneak peek of what's in store for their big day can hop on a plane to Sandals Resorts and Test-Drive their wedding. The option to experience key components of your future wedding at the resort – including one-on-one consultations with wedding experts, walk-throughs of potential wedding venues and the opportunity to view wedding linens, sample cake flavors and more – is sure to calm your nerves and help you feel prepared more than ever for your wedding festivities.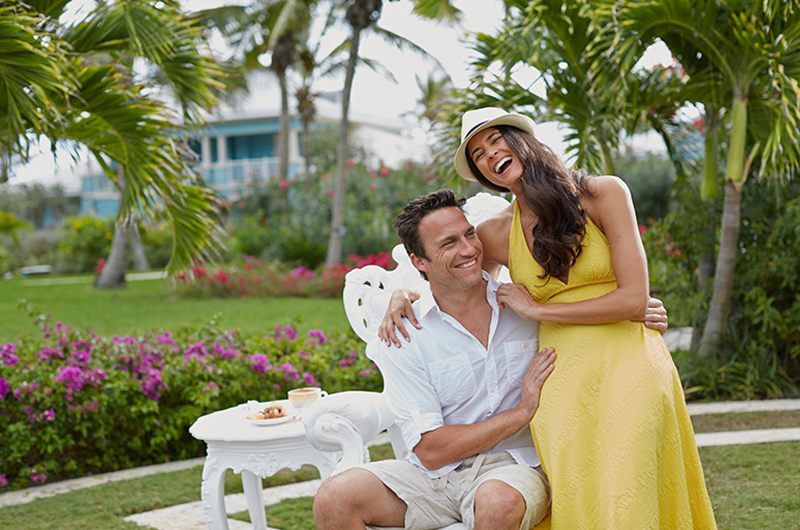 Jump at the chance to win contests that will make your wedding unforgettable
Sandals Resorts is currently searching for the most sought-after love story in North America with their "I Do" at Sandals Video Contest, which features a chance for couples to win a $25,000 Customizable Wedding at one of the brand's luxurious all-inclusive resorts. The most exciting part of the contest is that the public is charged with selecting the winning couple and planning every element of their big day. The winning couple will not have to lift a finger – from selecting the wedding gown to pinpointing the perfect honeymoon suite – and will receive a 7-day, 6-night Luxury Included® vacation inclusive of airfare, 5-Star Global Gourmet Dining™, unlimited premium liquors and more. Now through December 8, 2019, newly engaged couples or couples looking to renew their vows who are eligible to travel and marry within six months can submit a video to http://contest.sandals.com/, sharing their love story and why they want to host their wedding at a Sandals Resort. Voting for ten finalists will take place between December 9, 2019 and December 13, 2019. The winner will be announced in early January 2020.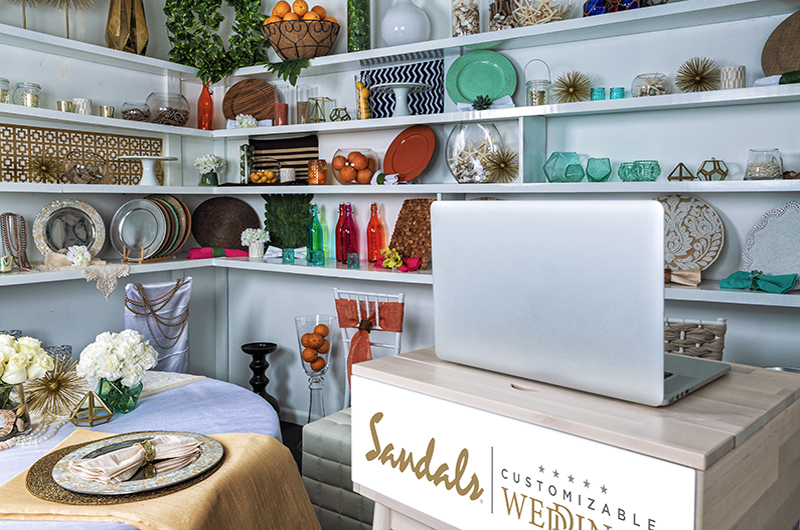 Images provided by Sandals Resorts