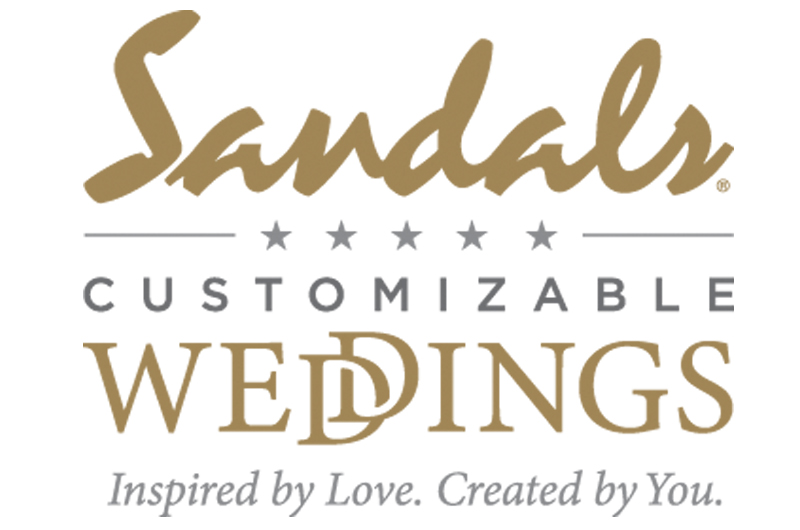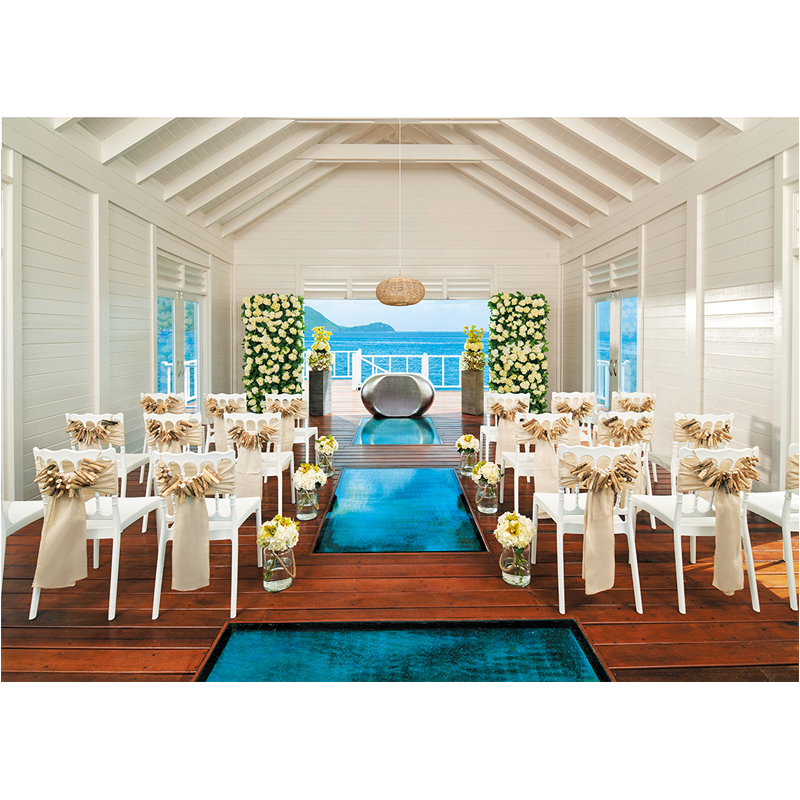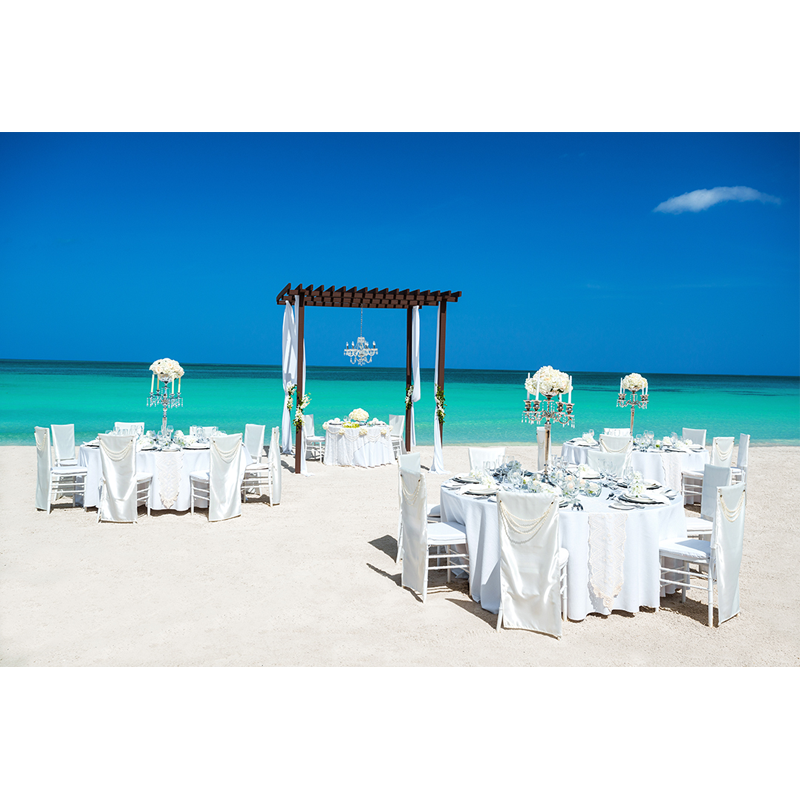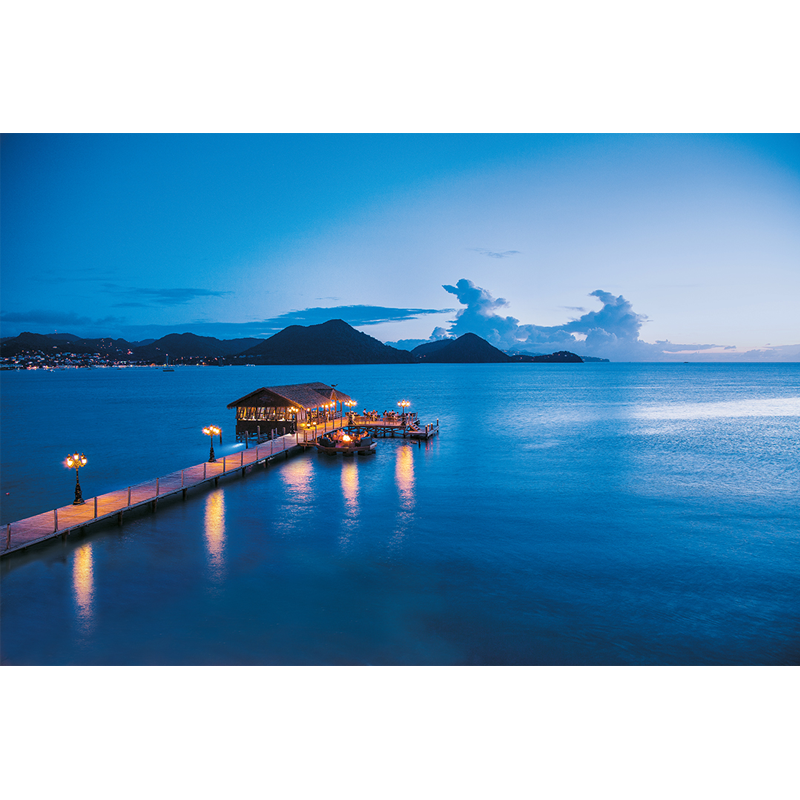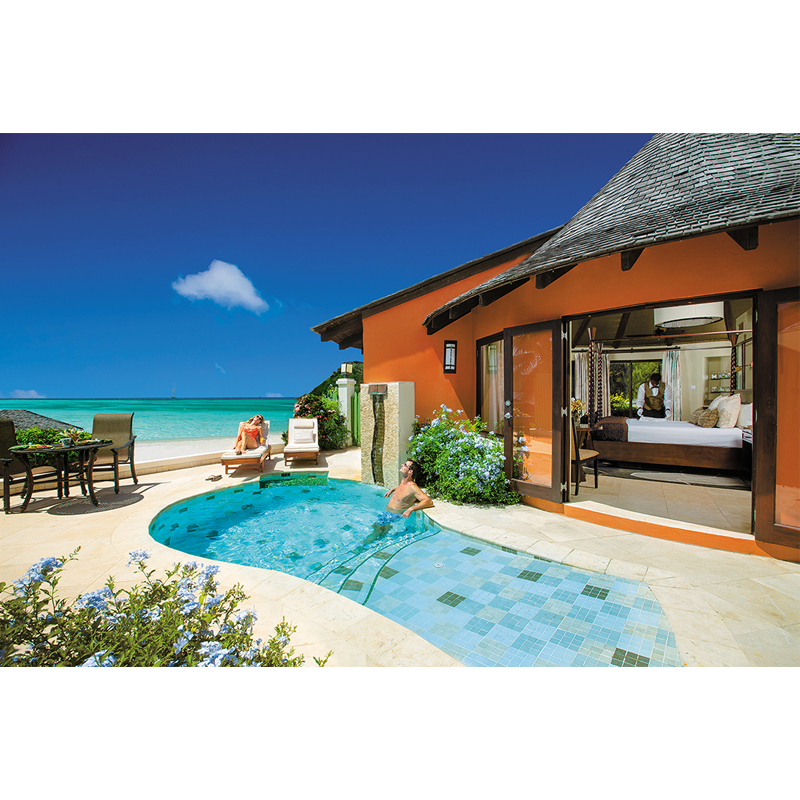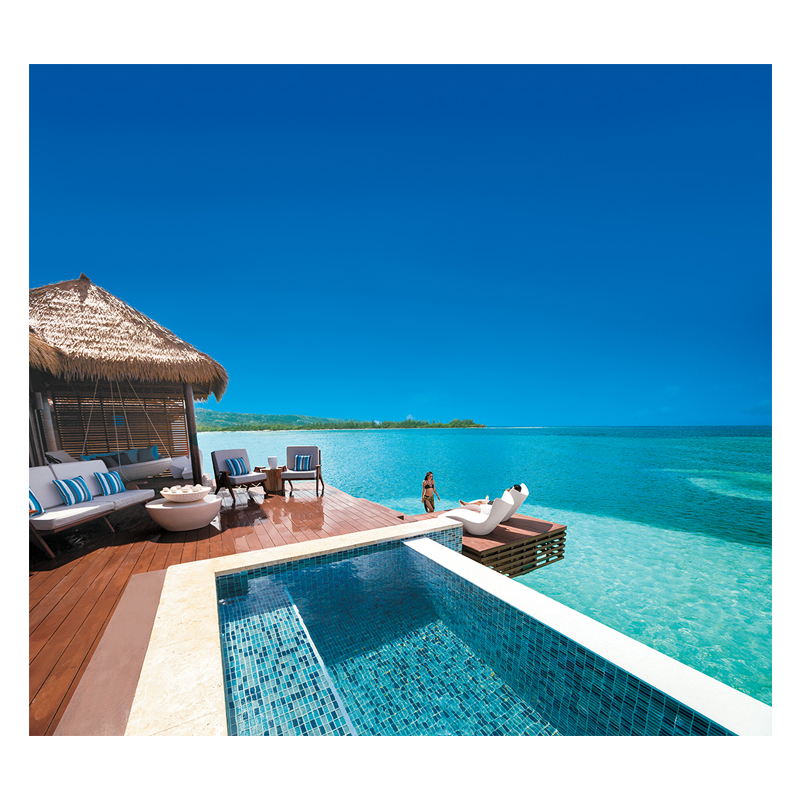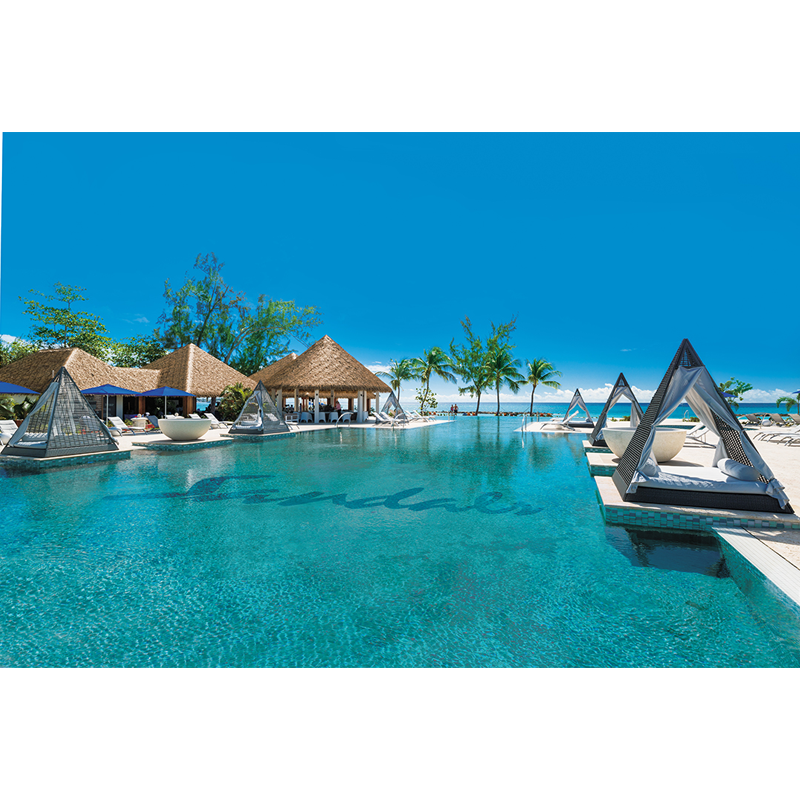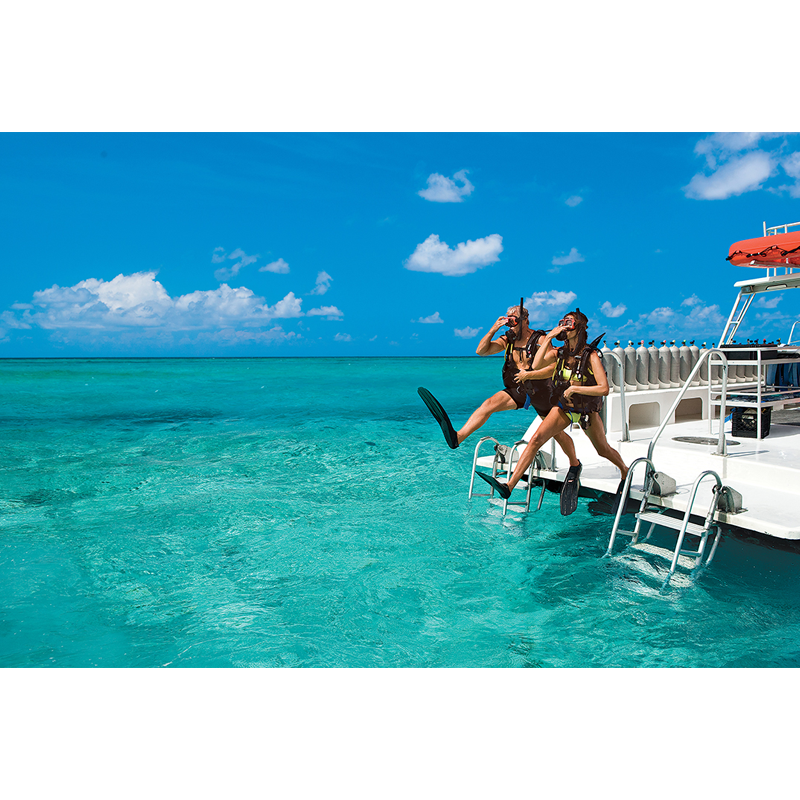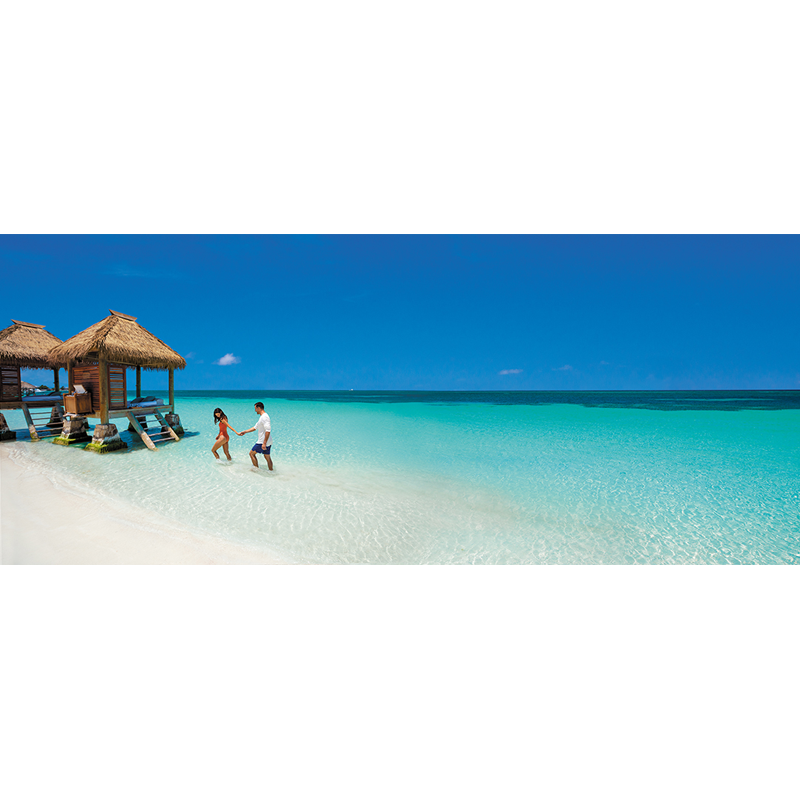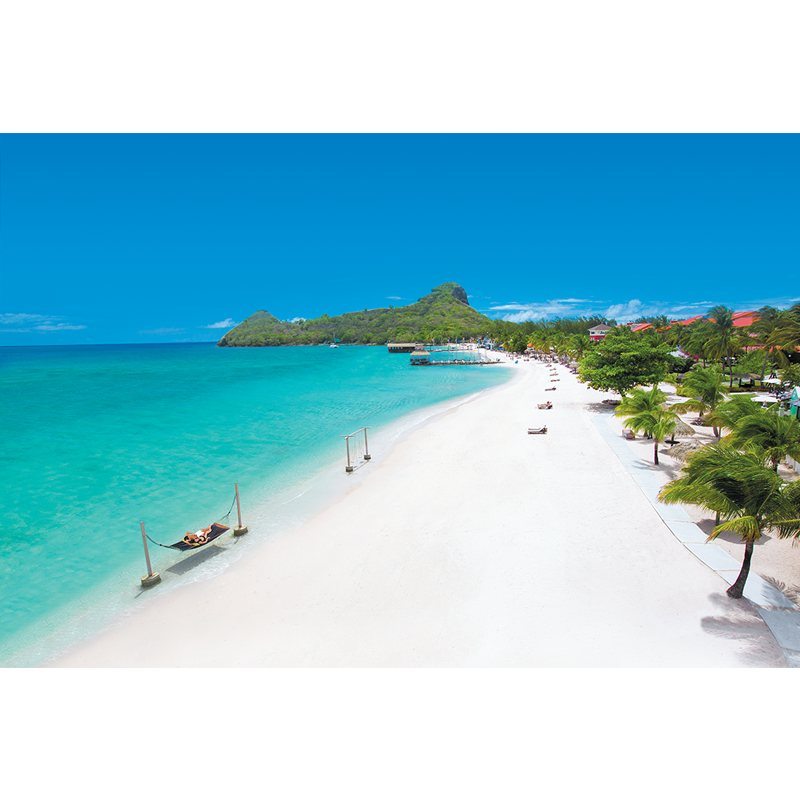 A once-in-a-lifetime love calls for a once-in-a-lifetime wedding, which is why Sandals Resorts are the most popular resorts for destination weddings. It all starts with an extraordinary collection of 5-Star Luxury Included® resorts on the best beaches across the Caribbean, in Jamaica, Antigua, Saint Lucia, Bahamas, Grenada, and Barbados.
Sandals is also the world's only all-inclusive resorts that lets brides create their dream wedding and customize every detail, letting them mix and match décor options to reflect their personal style. Chairs can be enhanced with decorative slip covers and embellishments. A vast array of placemats, table linens, place settings and table décor is available to create a dazzling tabletop. Sandals has styled everything—the colors, flowers, and finishing touches—to help brides bring their vision to life. Even the Bells and Whistles promotion choices allows you to customize the experience for you and your group. Sandals believes that the more the merrier, offering a variety of perks for larger wedding groups, from room and wedding upgrades to private parties and excursions.
In fact, once the vows have been exchanged, the honeymoon begins for the newlyweds and the vacation gets going for their guests. Sandals includes more land and water sports, from windsurfing and paddleboarding to motorized water sports and daily scuba diving for certified divers. Even top brand equipment and professional instructors are included. Landlubbers will find plenty of ways to get their game on, including championship golf courses in Jamaica, the Bahamas, and Saint Lucia, with no green fees in Jamaica and Saint Lucia.
Foodies can indulge their palates with a mouthwatering 5-Star Global Gourmet™ experience. Internationally-trained chefs create culinary masterpieces at up to 16 restaurants per resort where the ambience is as authentic as the dishes, from the regional flavors of Italy and France to the exotic tastes of the Far East. And with unlimited premium liquors served at up to 11 bars and lounges around the beach, around the pool, and on a rooftop, every day and night becomes a celebration.
At the end of the day, the happy couple can return to a Love Nest Butler Suite® that defies every standard of traditional design, with pools in the sky and suites float directly over the sea, and where marble Tranquility Soaking Tubs™ for Two are found on patios and terraces. All offer 24-hour room service and professionally trained butlers who cater to your every whim.
Best of all, everything is included at Sandals – even the tips, taxes, and airport transfers. And when you're starting your new life together, isn't it nice to know that, at Sandals, love really is all you need?
Featured In These Real Weddings: