No matter your style, or the vision you have for your special day,
brides of any style can host a barn wedding for an elegant ceremony
. The versatility of a classic white barn presents brides with endless possibilities when it comes to picking a theme, decor details, and everything down to the gown! Choosing a barn isn't just for those who want to incorporate rustic touches. Clean, classic looks can be achieved quite easily when booking a venue like this to set the stage. Whether you're a Cinderella bride or one who opts to bring out her chic-boho style, you can host quite the dreamy ceremony.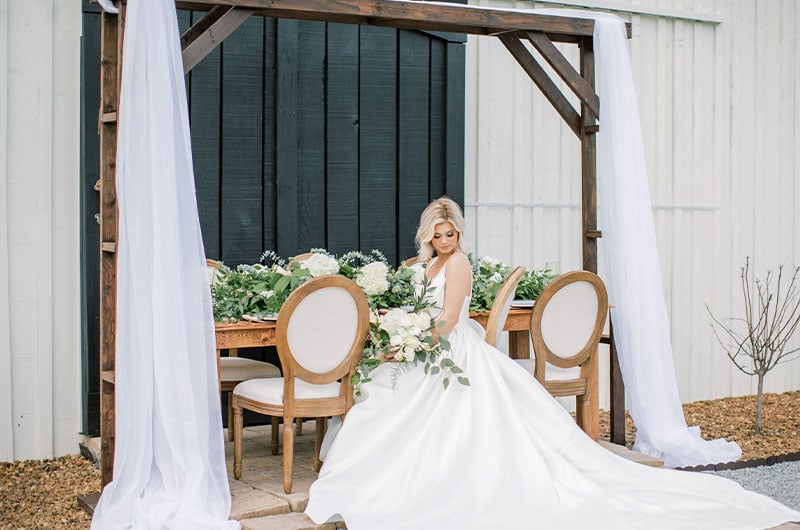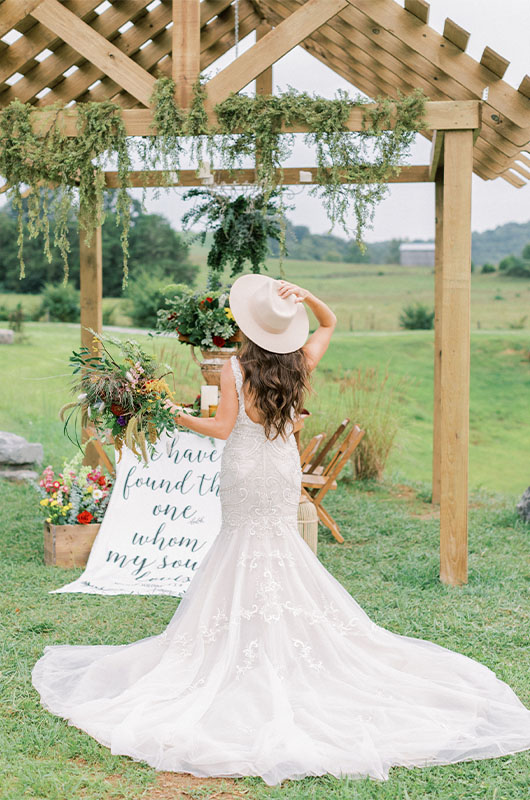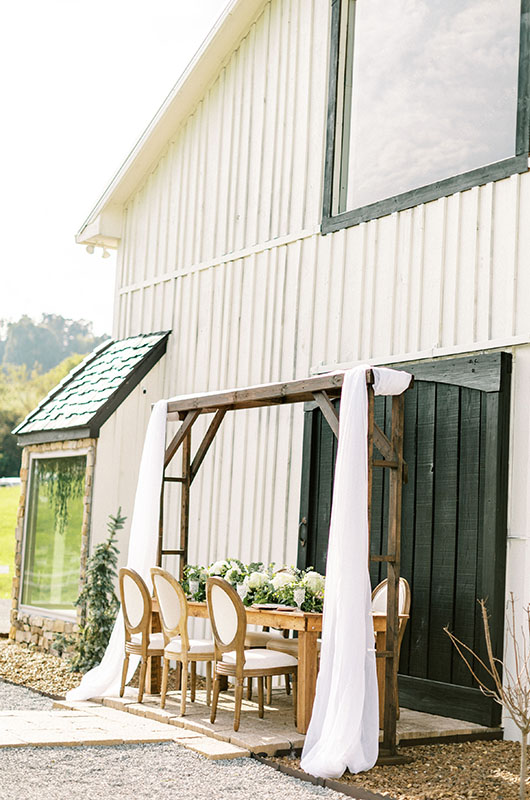 Our first bride opted to enhance the grace of this Tennessee property, and with added white details and plenty of greenery, her wedding day was styled with delicacy. Ivory linen was gently draped over the flat arch that framed the dining table, where guests sat amongst beautiful florals, sipped their drinks out of crystal glassware, and dined on ornately detailed plates.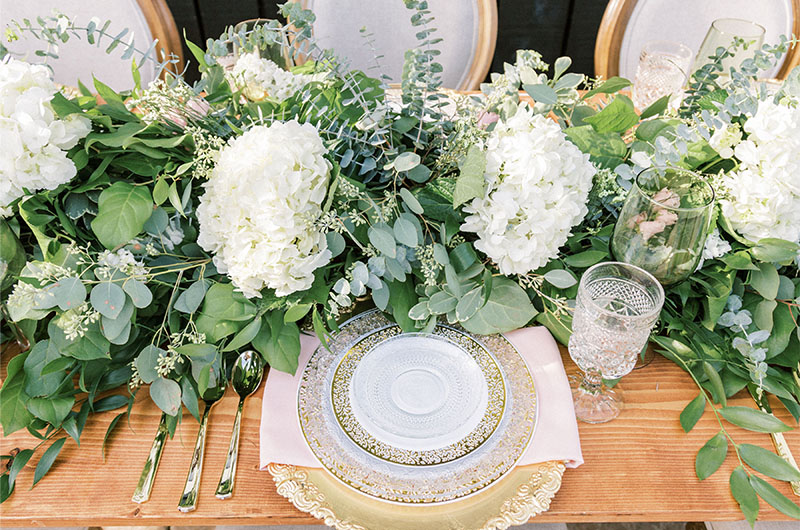 The bride donned two unique dresses throughout the day, both embodying true beauty and elegance. As she walked down the aisle, she caught the looks of every guest with her lace gown and stunning off-the-shoulder moment.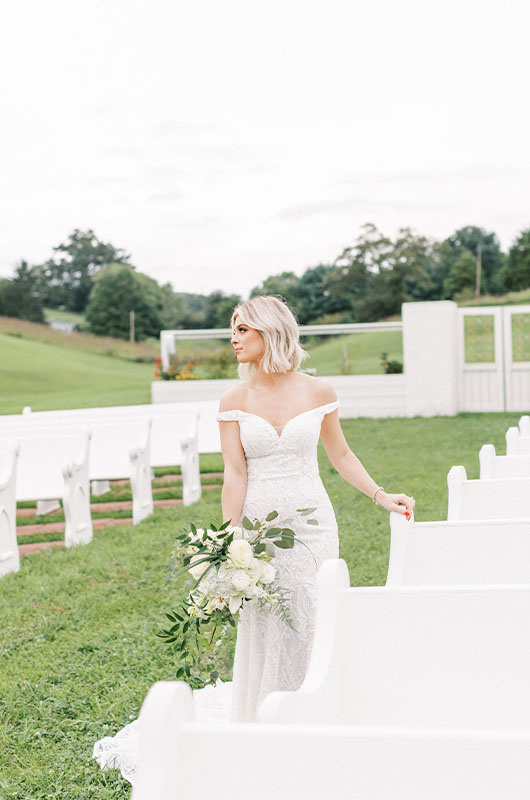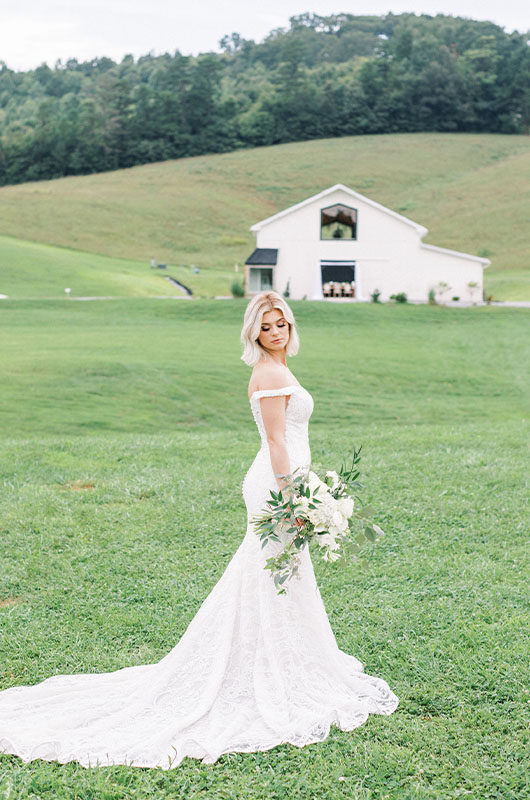 A
fter the ceremony, she left the lace behind and changed into a simple, yet statement satin piece with a long, flowing train. She then joined her guests in an unforgettable reception that still held true to the timeless feel of the day.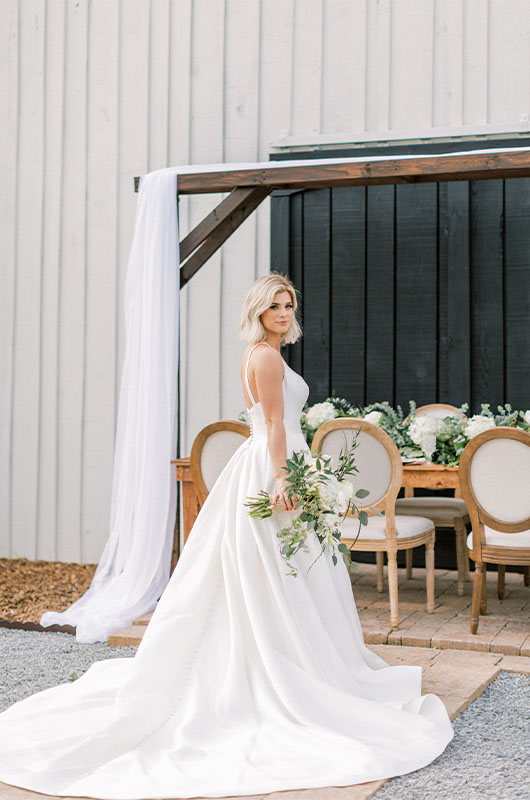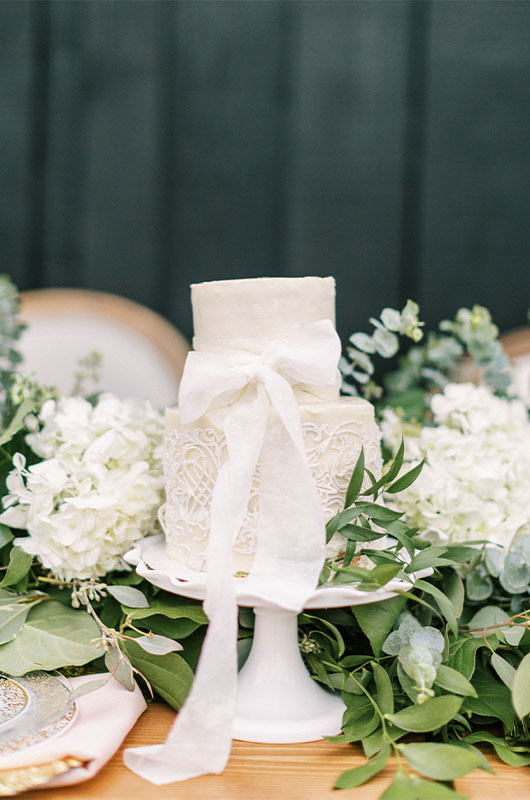 While one bride enhanced her more modern style, another used this beauty of a barn to bring out her love for all things boho. She chose to style her v-neck gown in several ways, incorporating both a denim jacket and a fedora.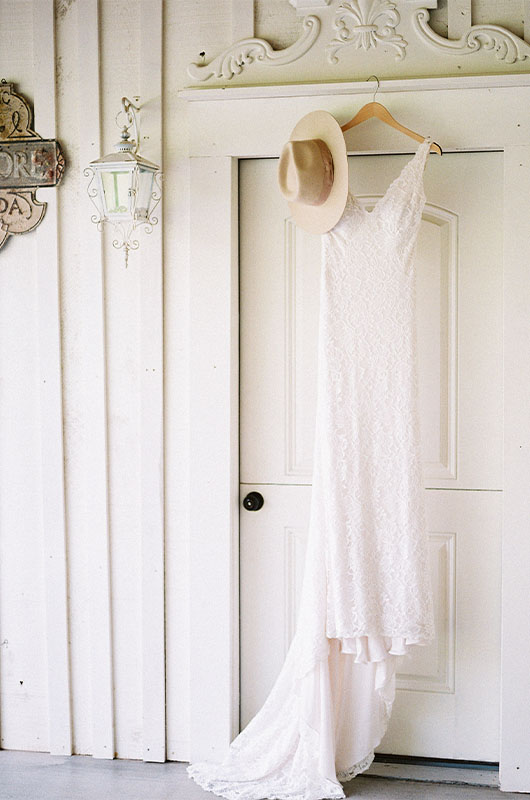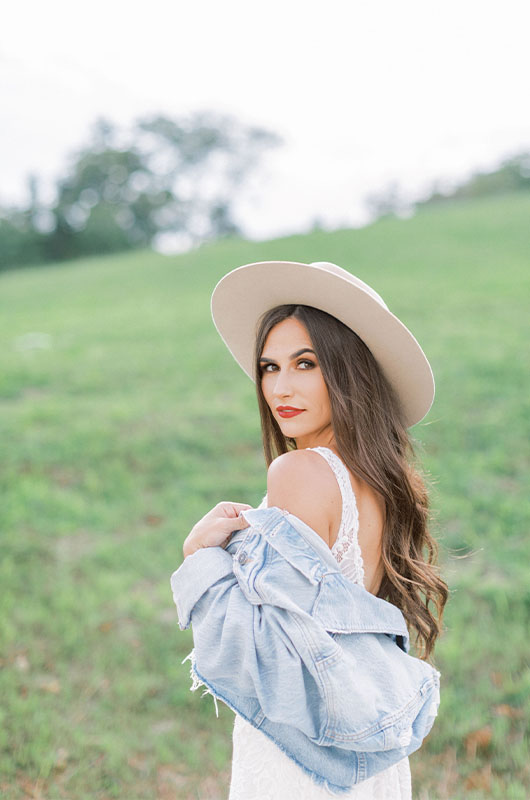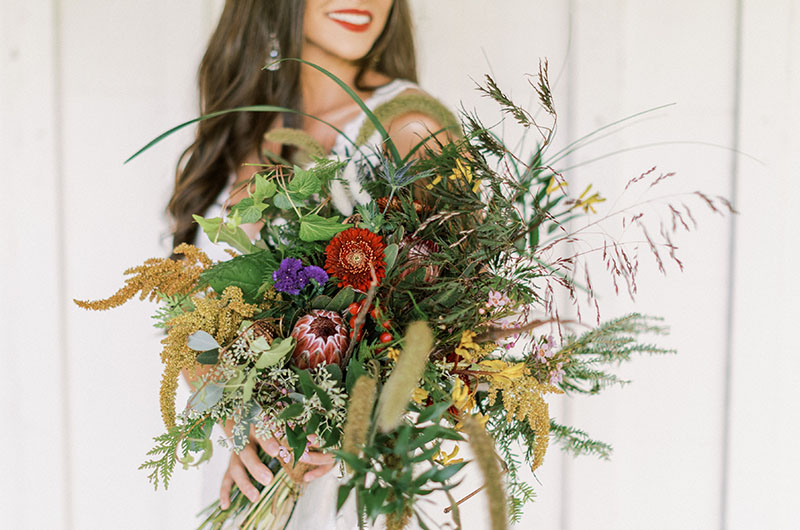 Guests dined under a wooden arbor of which mossy greenery hung, tying together the natural beauty of the open landscape. Luscious green grass and rolling hills were quite the background for this outdoor barn wedding. 
The bright florals and rustic touches brought a free-spirit bohemian feel to this setting. With the bright glasses and warmth of the greenery, anyone would want to join in on this welcoming celebration.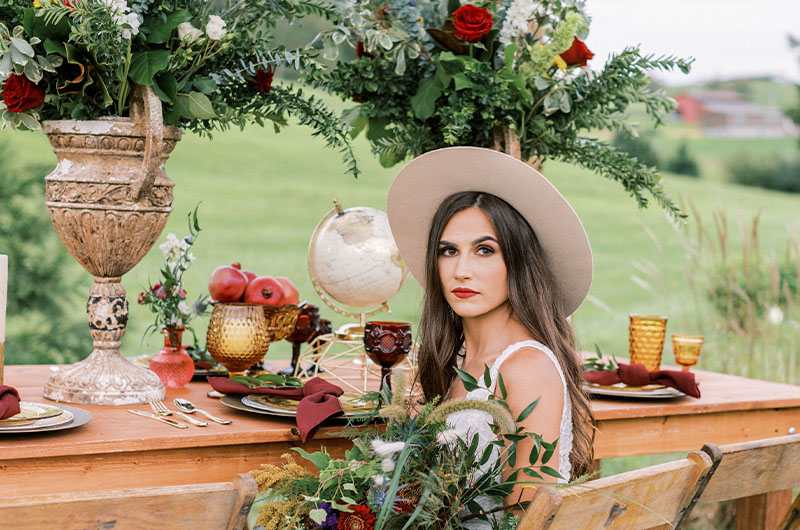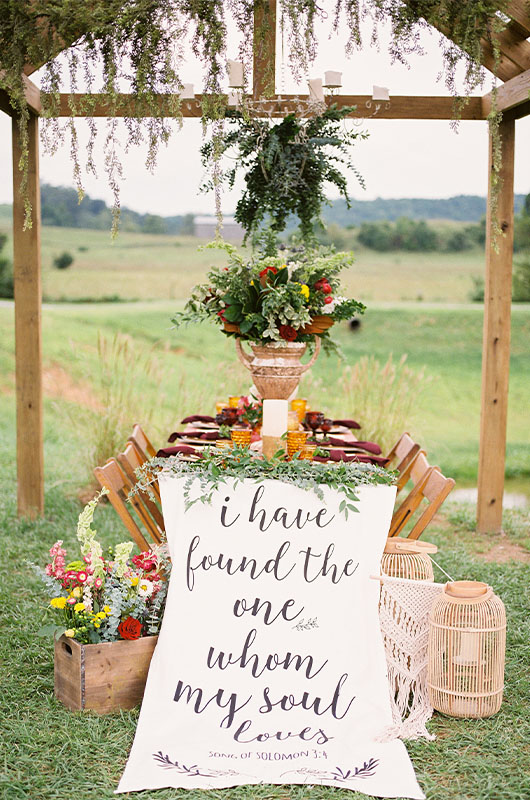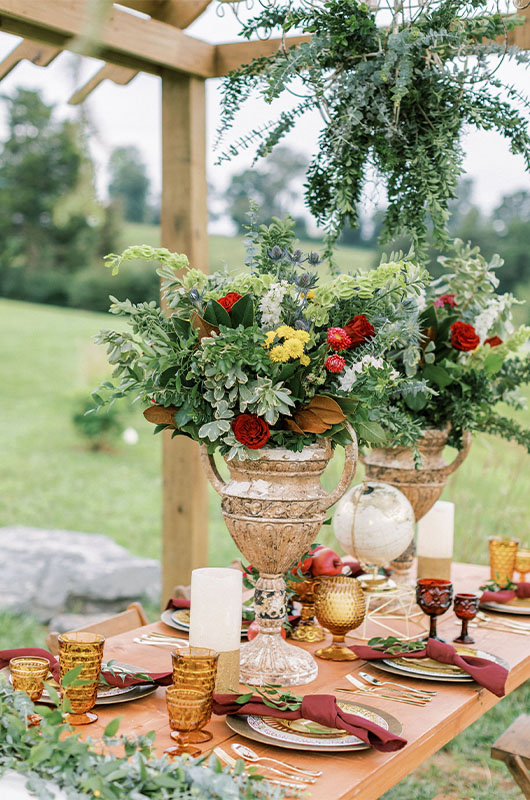 Regardless of the vibes you want to incorporate into your big day, brides of any style can host a barn wedding for an elegant ceremony. Countless couples use these venues to make their visions a reality and leave with just as many memories of their special day, as their guests do.