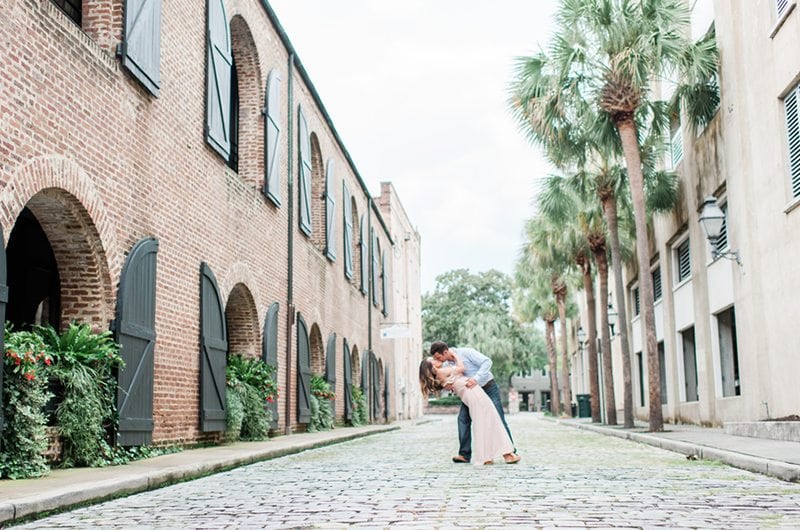 Beautiful Charleston, South Carolina served as the most idyllic backdrop for this charming Charleston engagement session. From the colorful façades of many of the homes on Rainbow Row to the serene waterfront near The Battery Carriage House, this couple has us feeling like falling in love with every smile they share.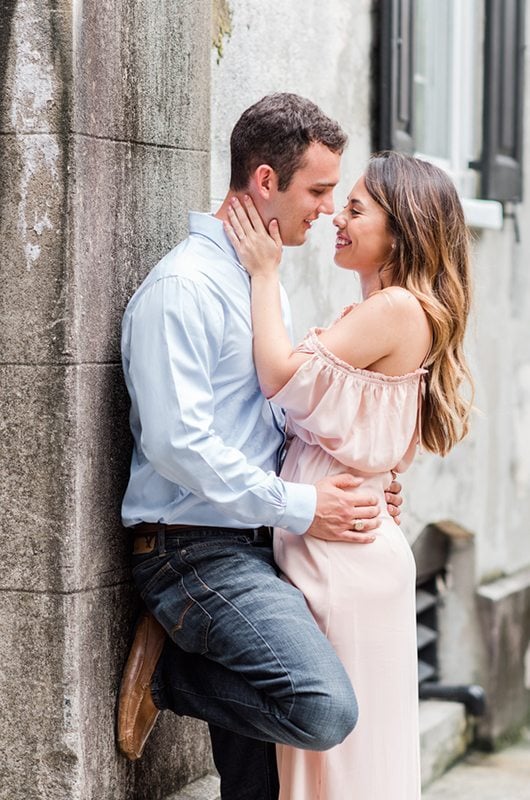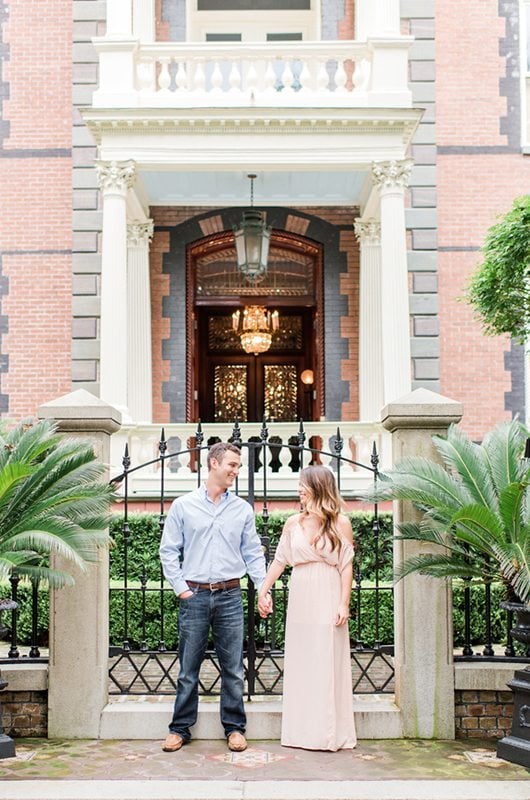 We're loving the effortless elegance that these lovebirds use to navigate the bustling Charleston area. The cityscape shouldn't look so romantic, but it is bleeding love for the happy couple and we can't get enough. The bride-to-be stands out against the luscious green trees lining the streets in pale pink, and the gorgeous smile she flashes her fiancé doesn't hurt either.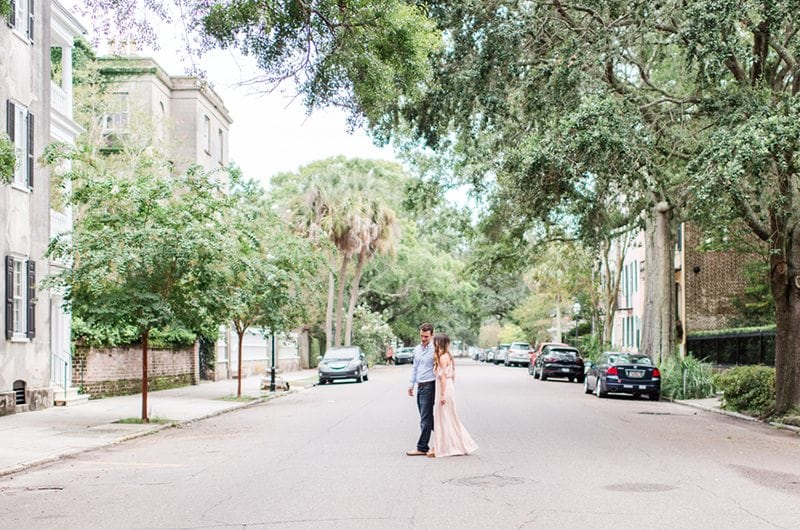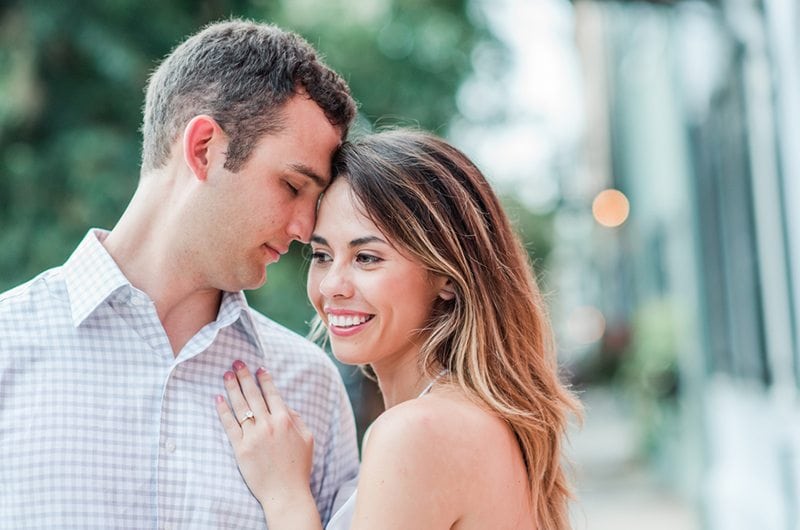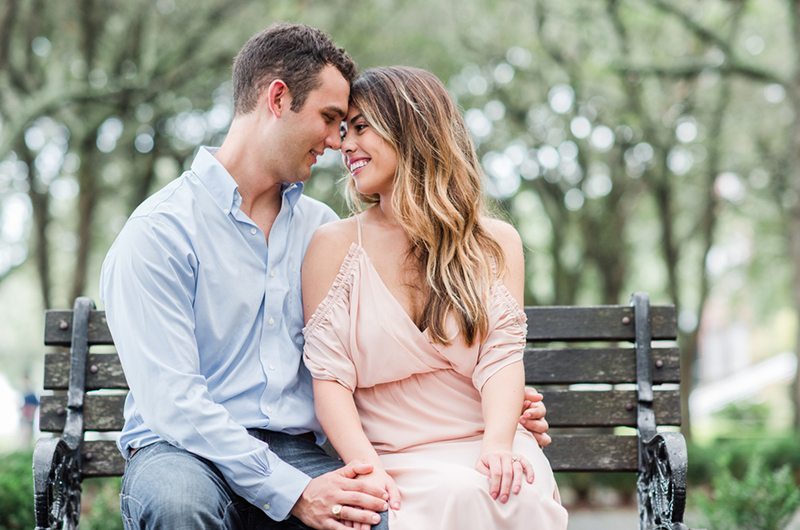 A wardrobe change later and now the pair looks to be in perfect sync under the canopy of oak trees. And just look at that ring, but be careful. We were stunned by the sparkle!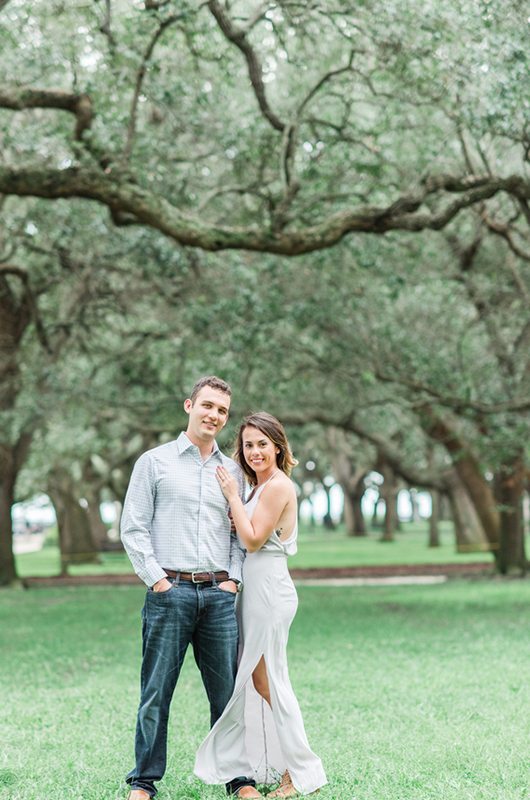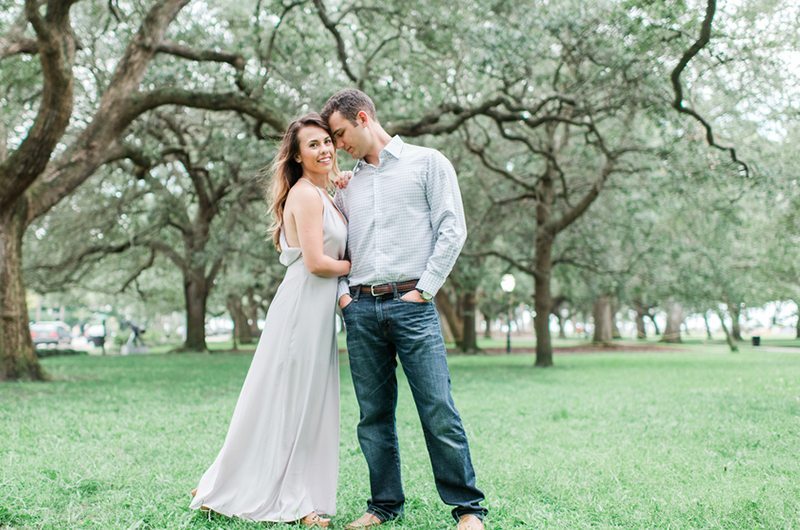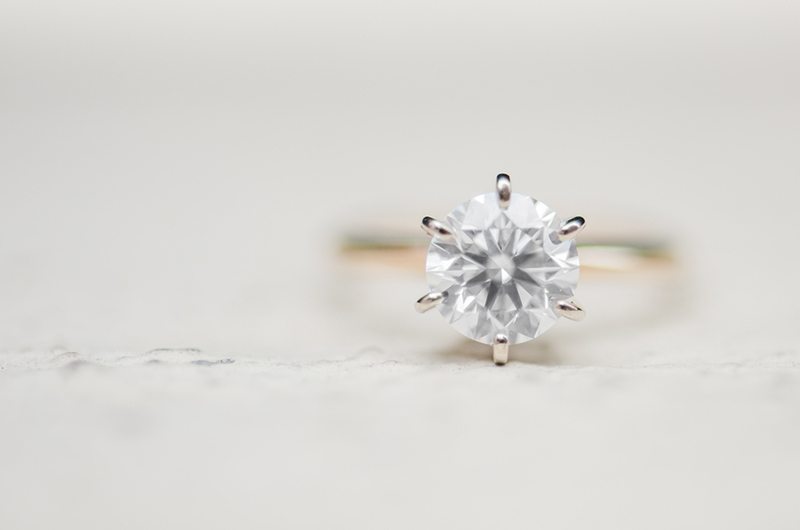 There's no better way to wrap up this engagement session than with a walk down one of Charleston's boardwalk. The wind and waves swept us off our feet, but theirs are clearly planted on the ground, except for when they aren't.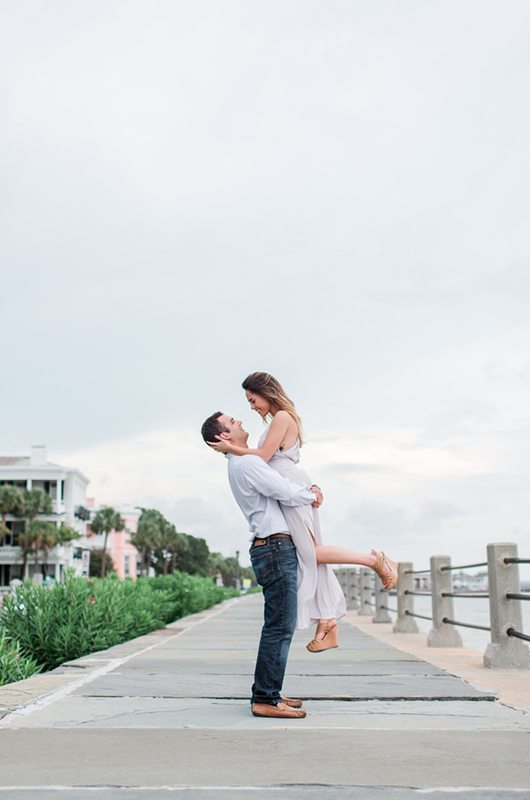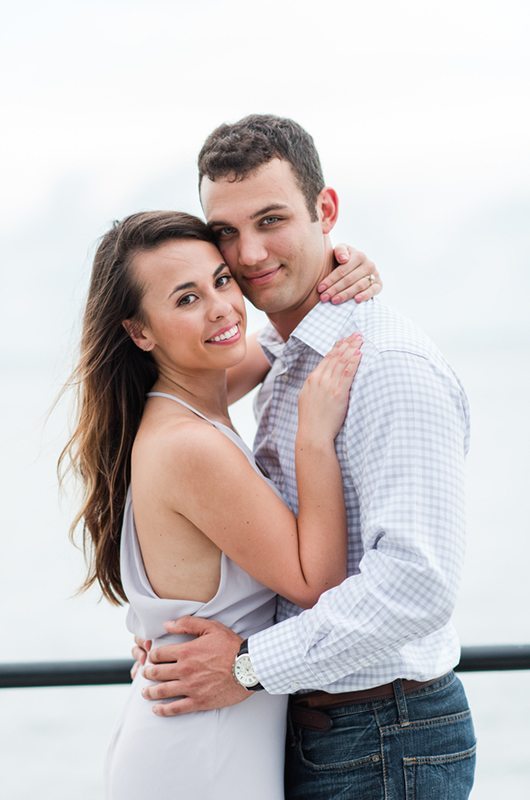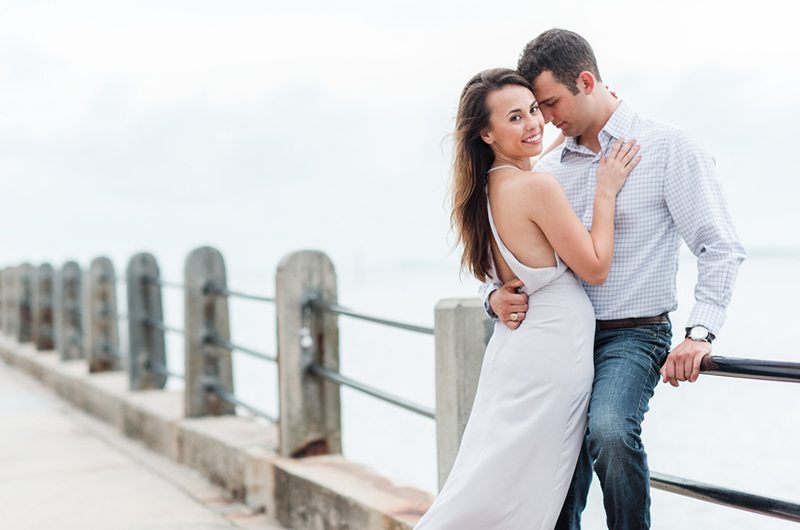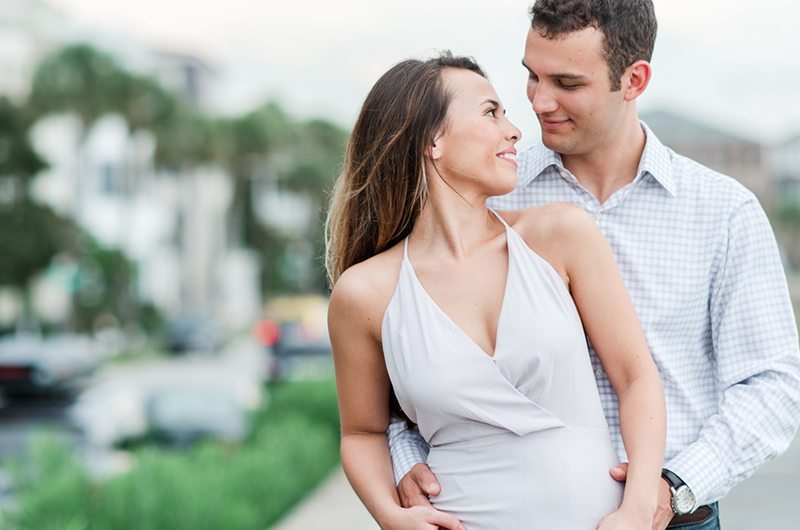 Are you loving this charming Charleston engagement session? You'll love this simple spring engagement session.
photographer:  Mallori Ma Photography