When you think of Christmas, what do you think of? Family? Love? Magic? When planning your wedding or elopement do you think of the same things? We thought, why not put the two together and plan a dreamy, Christmastime editorial shoot to offer brides-to-be inspiration for incorporating the magic of the holiday season into their big day!
There's many different details that can be included in your christmastime celebration: gift tag seat assignments, Spode plates, and all of your favorite decor to give guests that wondrous, holiday feeling. If you have a special family tradition, feel free to incorporate that as well! The never-ending detail options truly add ways to make your wedding unique and special to all that attend.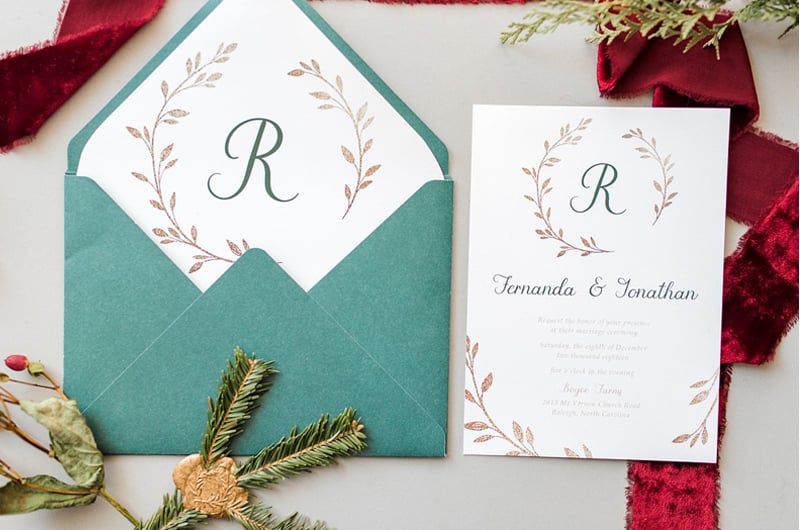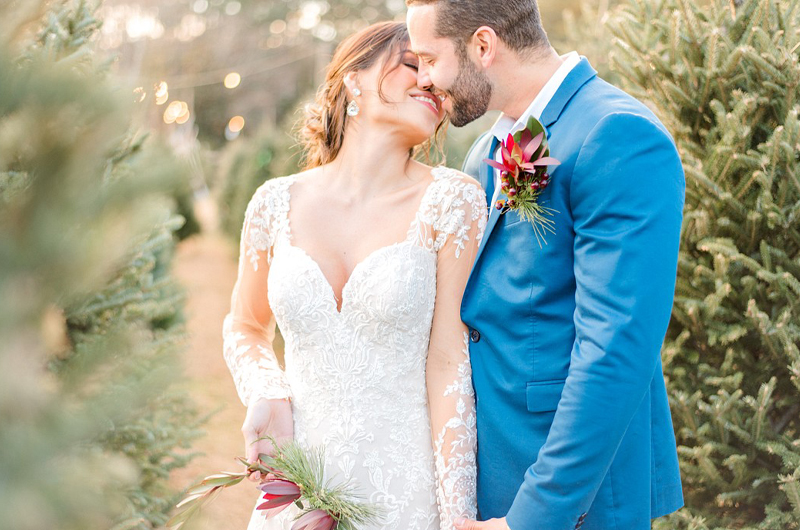 Something that we knew we wanted was a festive bouquet. Fallon's Flowers blew us away with the wreath bouquet that tied the theme together in a fun way! All we had to tell Wildflower Cake Shop was that we were thinking of something simple and woodsy and she created the dreamiest naked cake with sugared berries, pine sprigs, and dainty gingerbread deer. She also surprised us with those hot cocoa Mr. and Mrs. cookies! It would be such a fun surprise to guests to have a milk and cookie bar! Santa would definitely approve!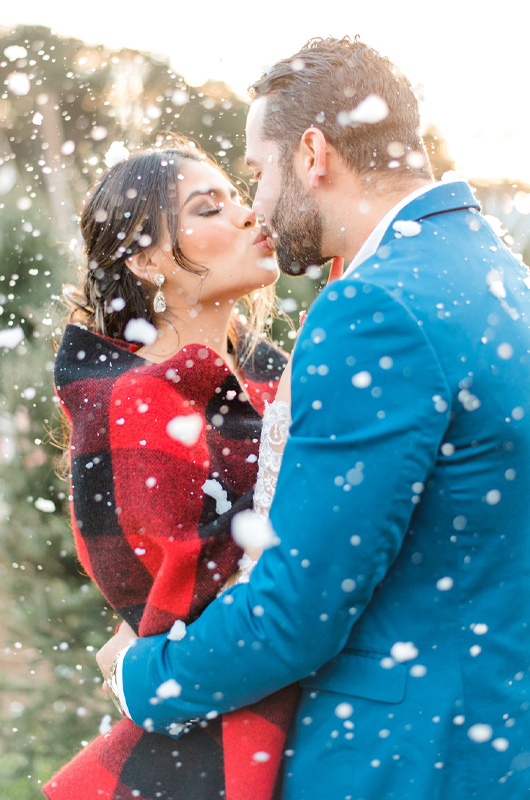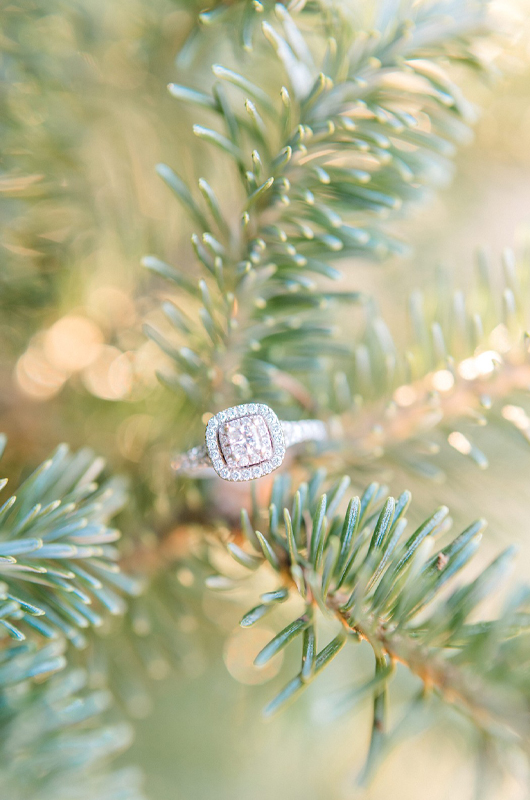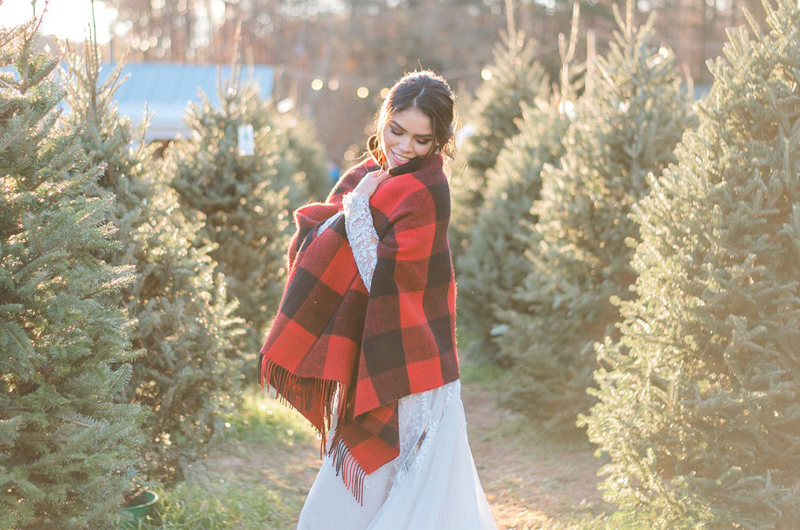 Another fun thing with the Christmas theme is the faint sparkles of glitter that catch light so perfectly. With a dress that sparkles like snow surrounded by candlelight and Christmas lights, the bride truly shines on her day. Can you imagine twirling under some lights and the dress catching that light? DREAMY!
If you live in the South like me or in a region that doesn't get snow we found a way to still get snowy goodness in your images, a snow machine! This machine creates snowflakes that evaporate and do not stain clothing for stunning images! What else could the snow machine be used for? A dramatic and epic snow filled sparkler exit! This little snow machine has been the Amazon purchase that keeps on giving!