Chase and I met in Charleston, SC –  he was in law school and I was working for a public relations and marketing firm. We met through a mutual friend during a UGA football game viewing party on Shem Creek in fall of 2015. Chase cheered for Auburn, the opponent, so naturally as a Georgia girl we did NOT get along from the get-go. Needless to say, we've come a long way! A week after Chase and I met, he came to a dinner party I hosted with my roommates. Our love affair with each other – and food – launched from there.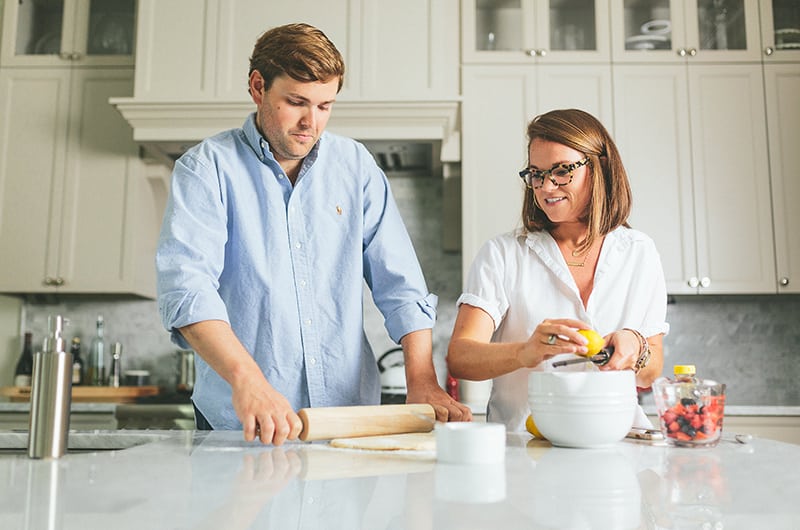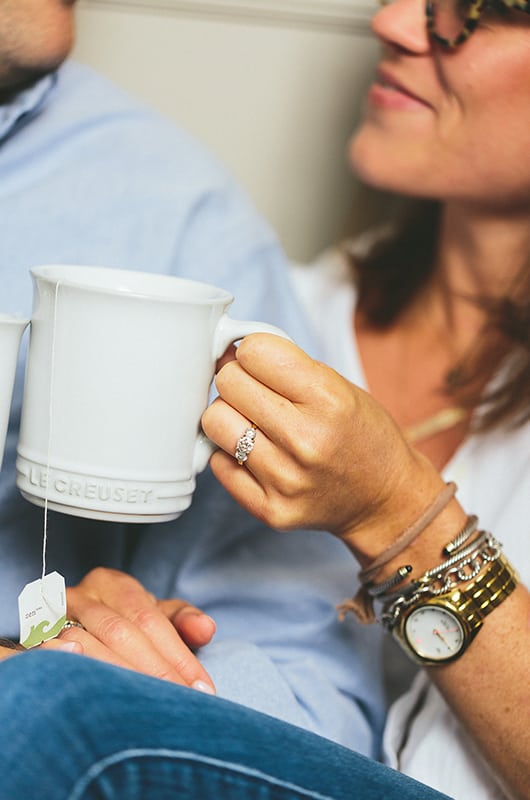 We truly are best buds and teammates, so when it came time to pick a place to take our engagement photos, we naturally gravitated towards taking them in a kitchen as cooking is one of our favorite things to do together.  My apartment is filled to the brim with cooking gadgets and cookbooks galore so we spend a lot of time testing out new recipes (well, I make them and Chase tests them!) and preparing 3 and 4 course meals on the regular. Cooking brings me an immense amount of joy and being able to do it with my hubby-to-be is such a gift.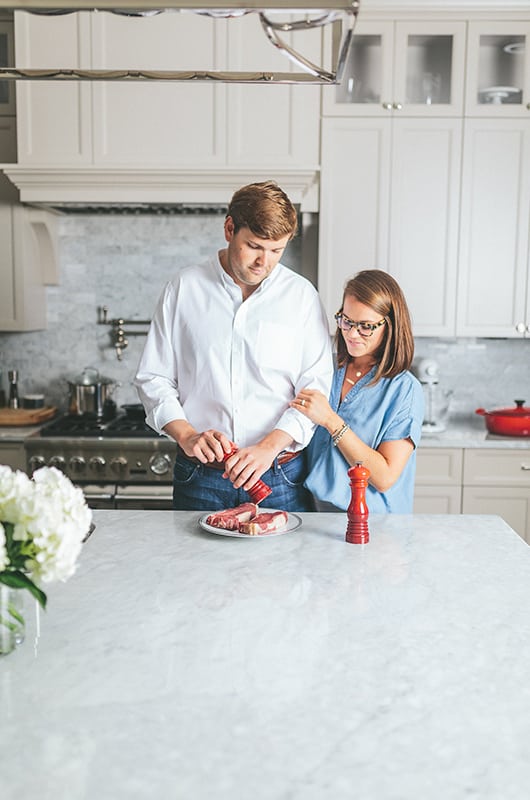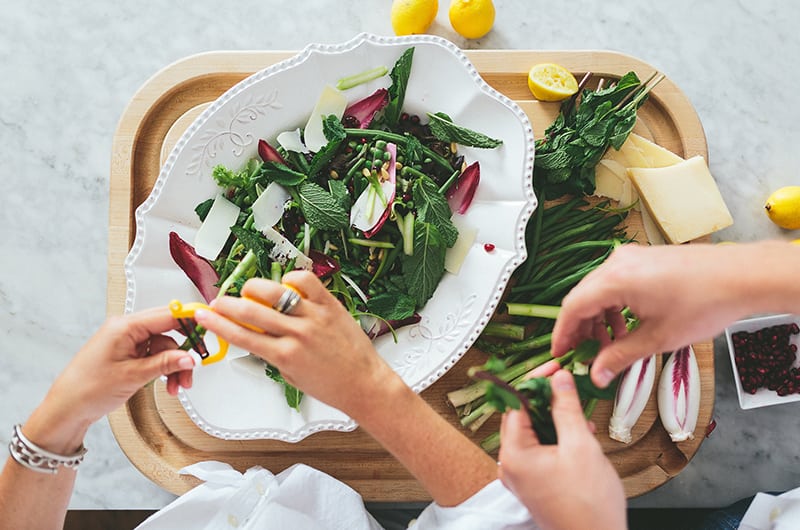 I couldn't talk about the shoot without giving full credit to Remy Thurston, our photographer and dear friend. I know Remy through the industry and when I pitched him our idea, he was immediately on board. He is incredibly talented, as you can tell, but beyond his angles and lighting, his ability to capture Chase and I in our natural element working around the kitchen was pure magic.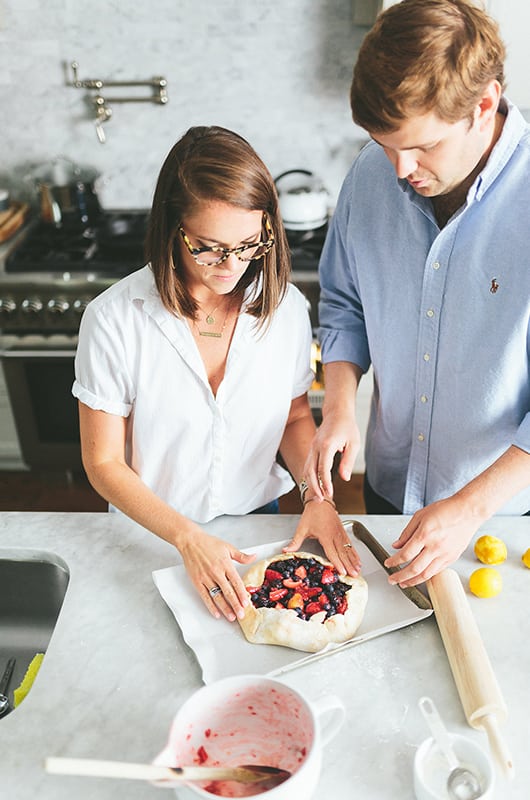 We love that these photos are different and a true snapshot of Chase and I's every day. To us, they feel so personal which is why we love them even more. We hope they make you smile, too. Thanks for reading along!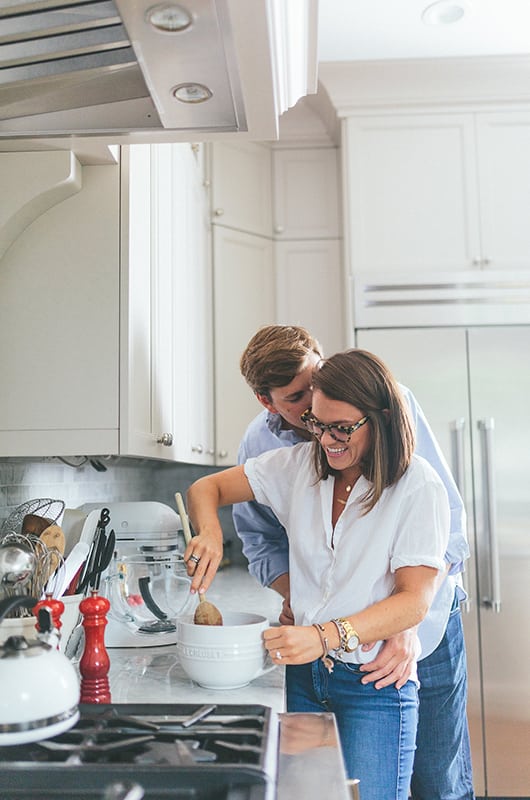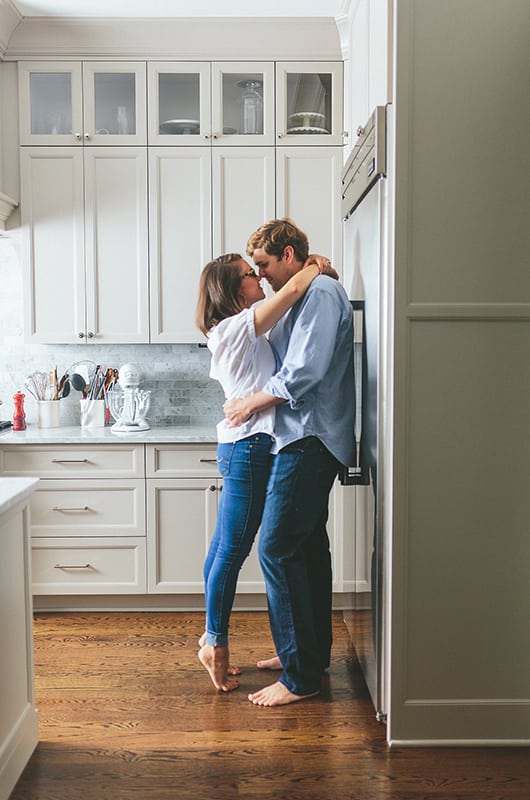 photographer: Remy Thurston