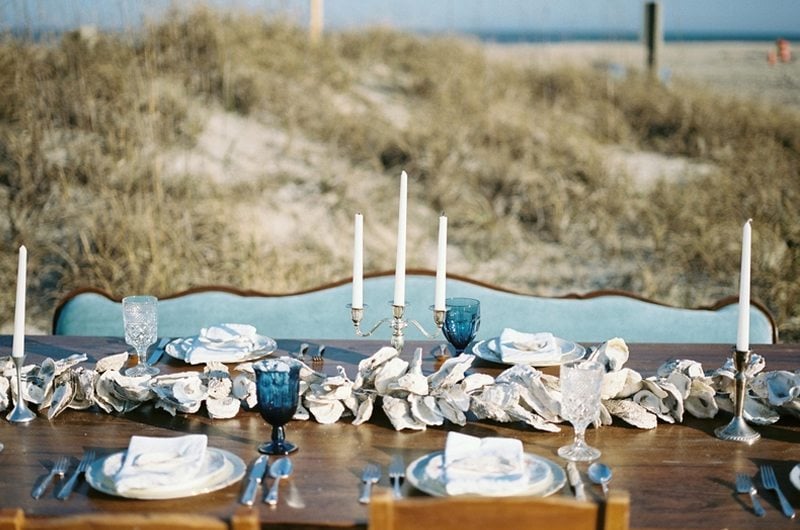 You can't go wrong with an oyster inspired seaside wedding. The views are priceless and this fashion shoot shows us why.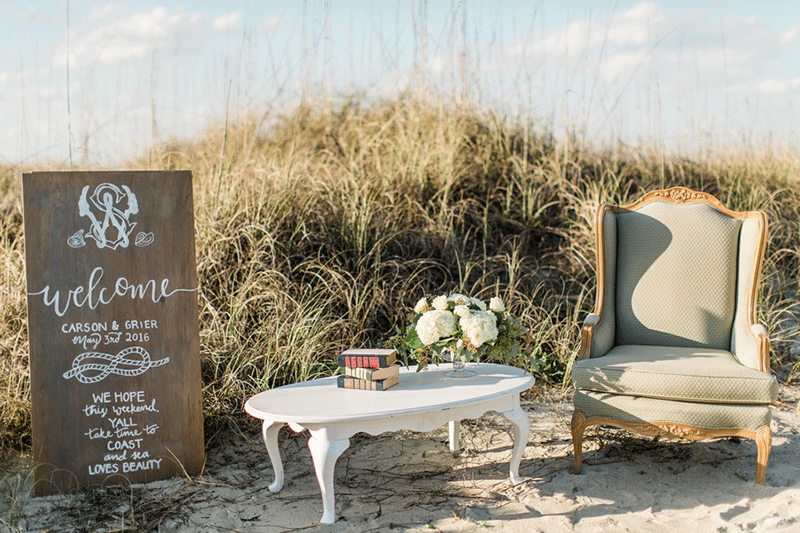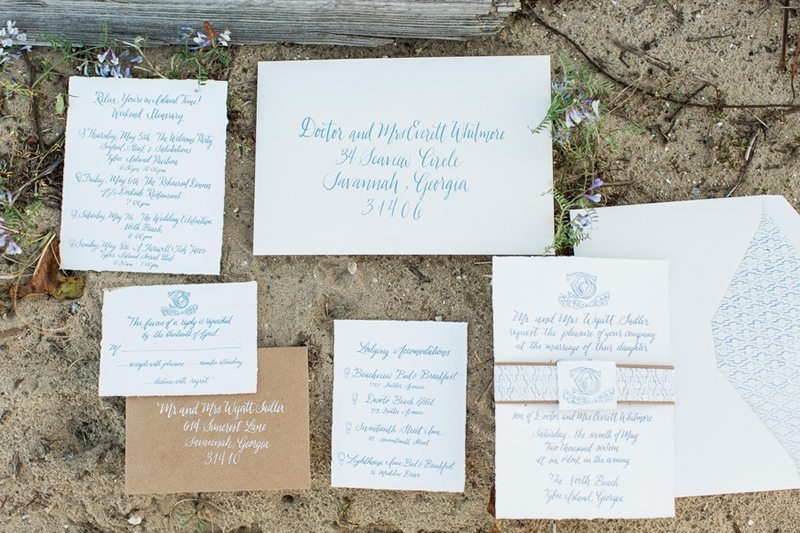 Mountainous sand dunes sprinkled with shells and grass act as the perfect backdrop to anyone's ceremony. And why stop there? The reception can look just as beautiful on the white sandy beaches.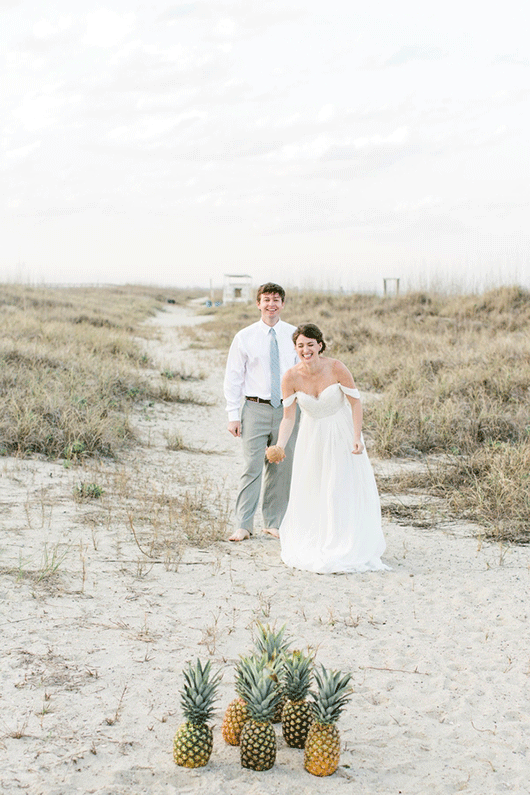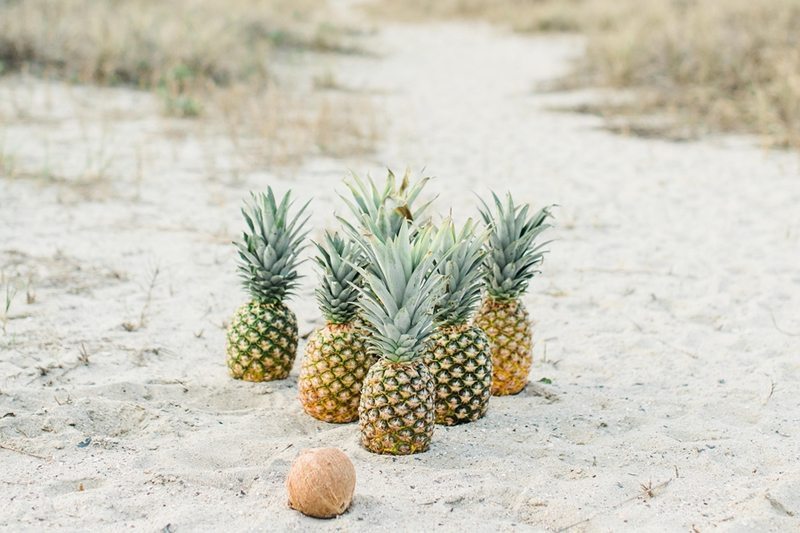 Touches of beautifully simple oysters throughout the shoot in lieu of flowers gives the wedding a more original feel, while remaining close to the coastal vibes.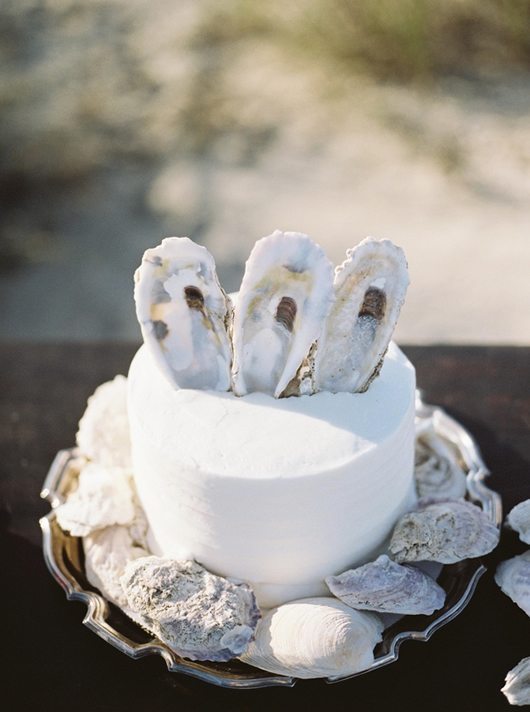 The contrast of the glossy greys with the solid white cakes has us wanting to dive in to the edible masterpiece. These coastal gems continue down the wooden table and look like they were meant to be with the turquoise glass cups and brass candelabras.   This setup does not have us missing traditional floral arrangements one bit.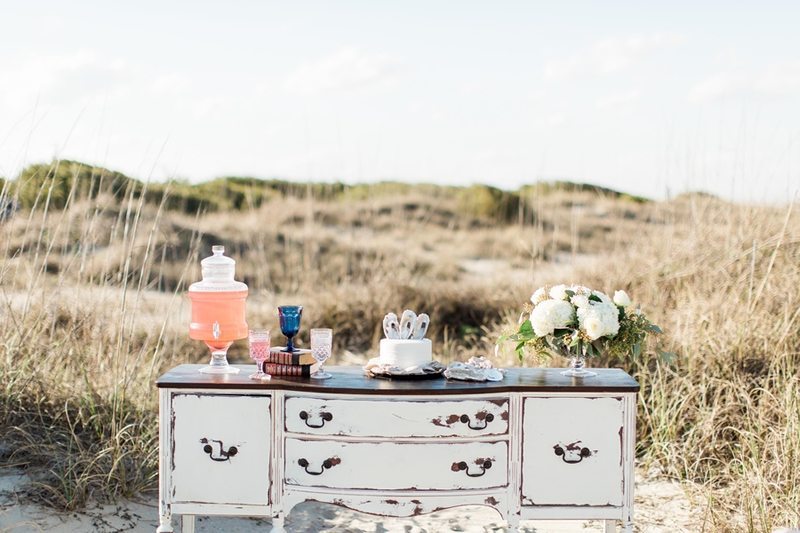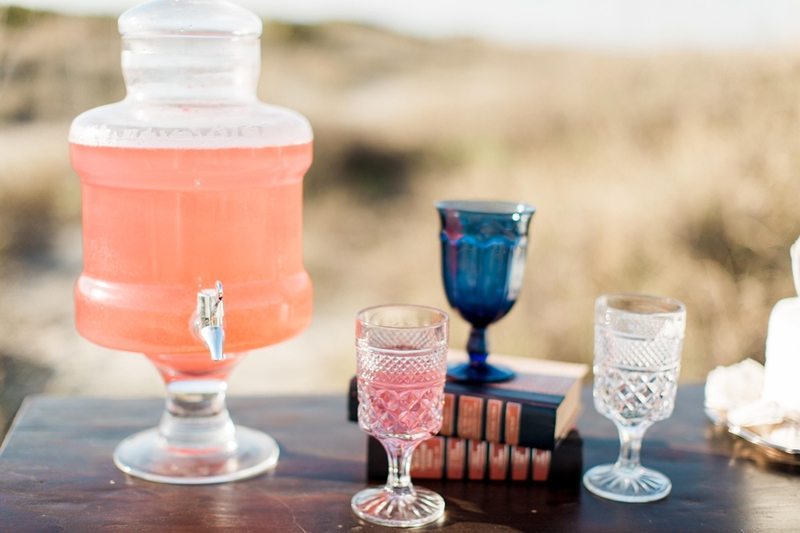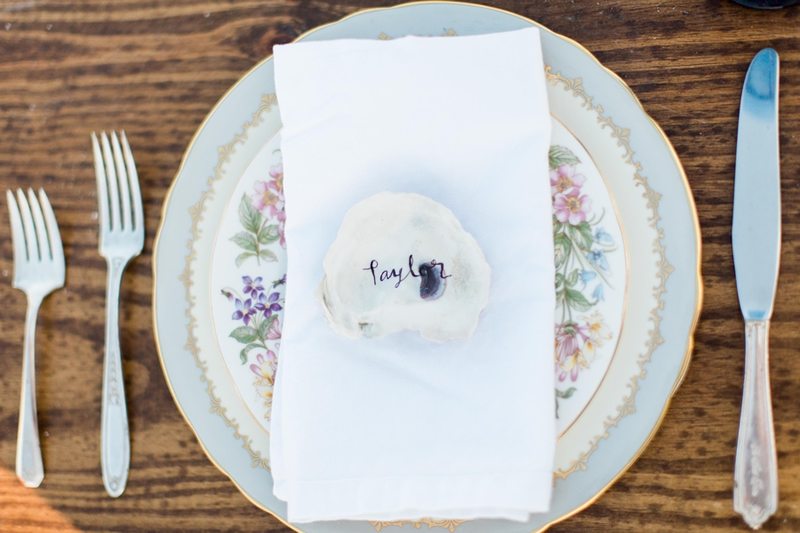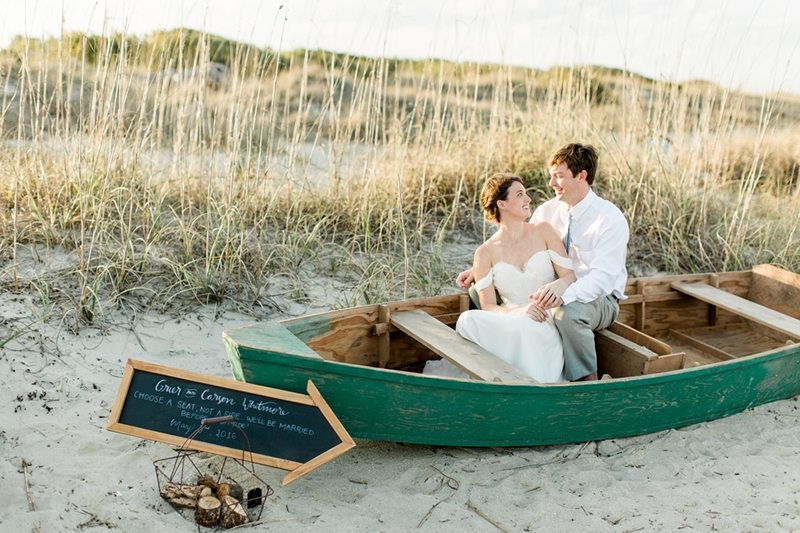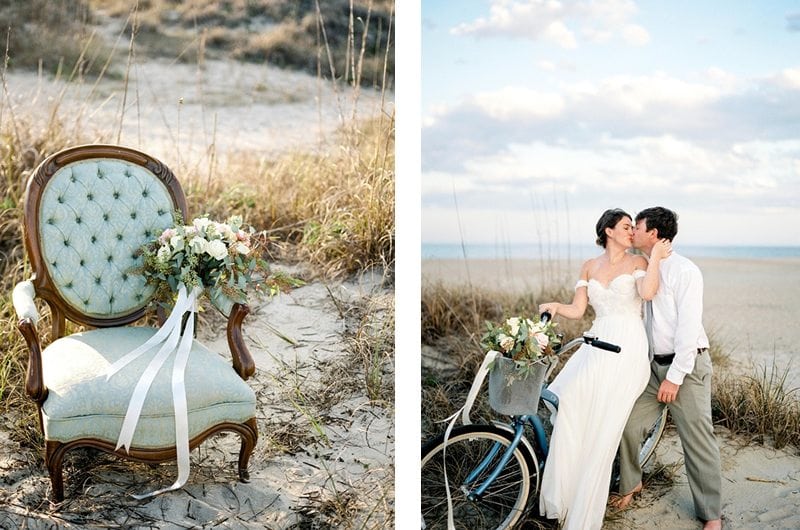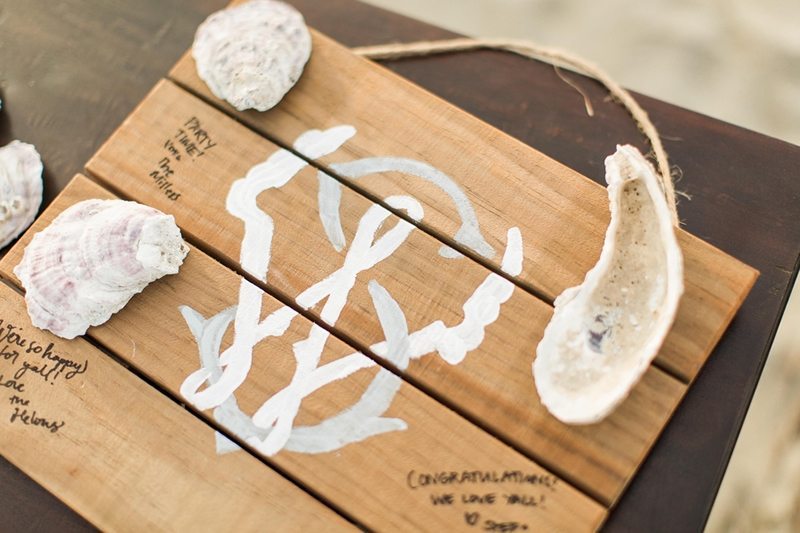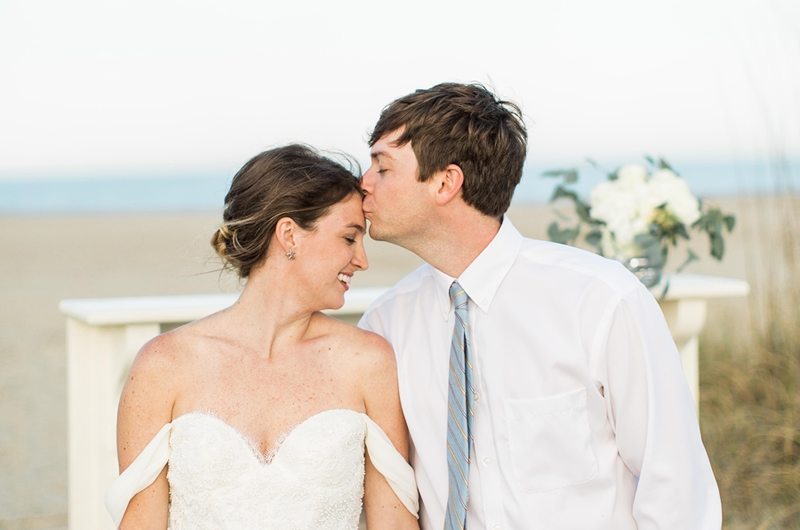 photography: Marianne Lucille Photography | hair: Foil Hair Salon | cake: Baker's Pride Bakery | gown: Ivory & Beau | dress designer: Sarah Seven | calligrapher: Ashley Curry Designs | invitation designer: J Leslie Designs | equipment rentals: Savannah Vintage Rentals