Written by Abbey Fitzgerald, Event Planner for Naylor Hall
Alexandria Spanoudis-Cantrell and Patrick Cantrell had been married for two years and just had their first child, a daughter named Sophia, when they decided they wanted to renew their vows. Unfortunately, the world had other plans when Coronavirus started changing the daily lives of everyone here in Roswell, Georgia and the world.
Patrick and Alexandria are good friends of ours and Patrick is the head chef at our preferred catering company, Chef Cary's Cuisine. When their vow renewal had to be put on hold, Sunny Bailey, owner of Historic Naylor Hall, thought up a fabulous plan, a "Drive-Thru I Do". Patrick and Alexandria were thrilled with the idea!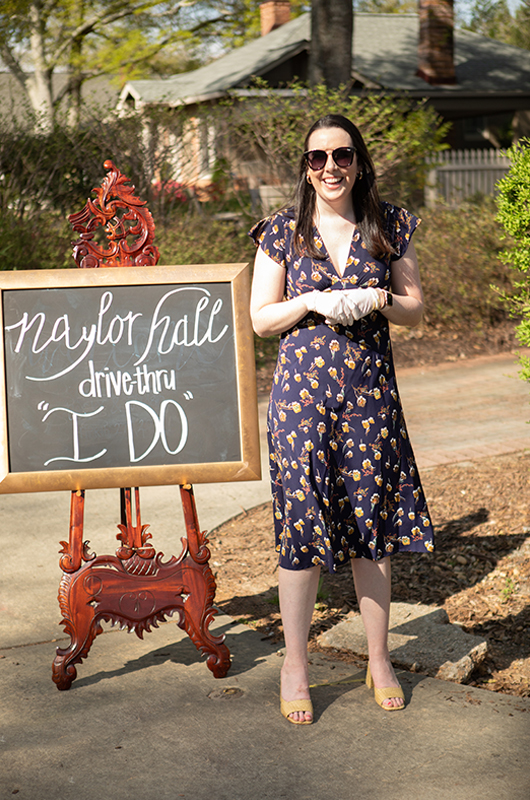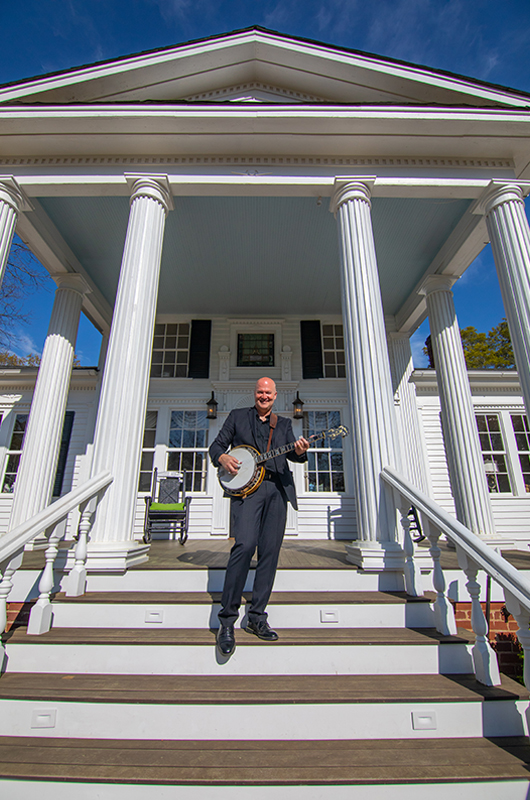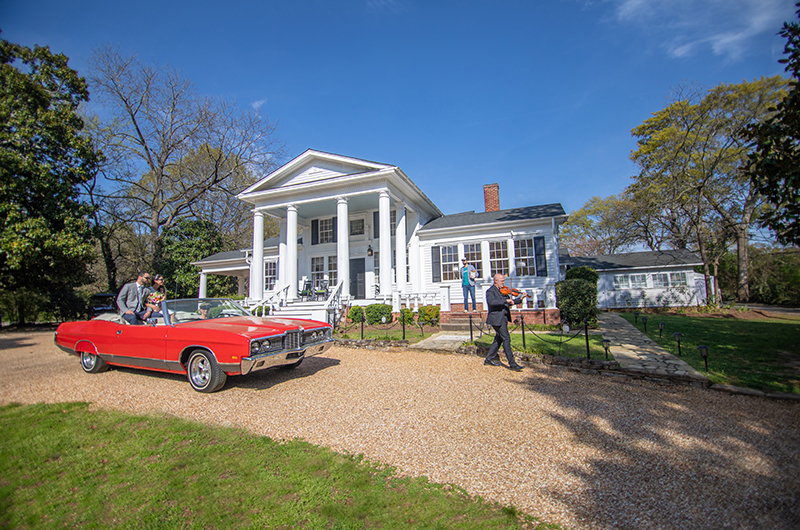 We're very fortunate to be surrounded by incredible local Roswell business owners, and looked to them to help. The officiant, Ryan Pernice, is the owner of several local restaurants: Osteria Mattone, Table and Main, and Coalition Food and Beverage. Luckily, he officiates weddings on the side and was happy to be a part of Alexandria and Patrick's big day! The toast master, Pat Rains, is the owner of a beloved local brewery, Gate City Brewing. He provided some delicious local brews for the couple to toast with. The musician, David Ellis, is extremely talented and happily serenaded the lovely couple from start to finish! Lastly, the day would not have been complete without the fabulous photographer, David Diener, owner of Atlanta Artistic Wedding Photography. He captured their joyful day and made sure that it was one they would never forget!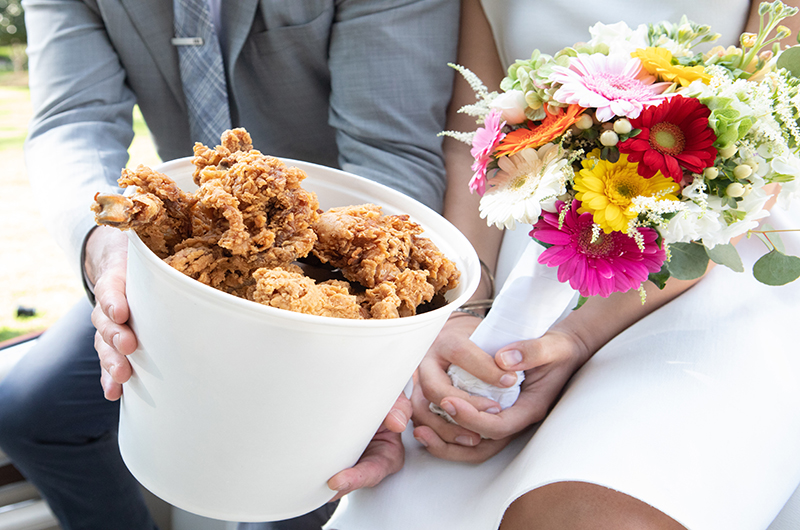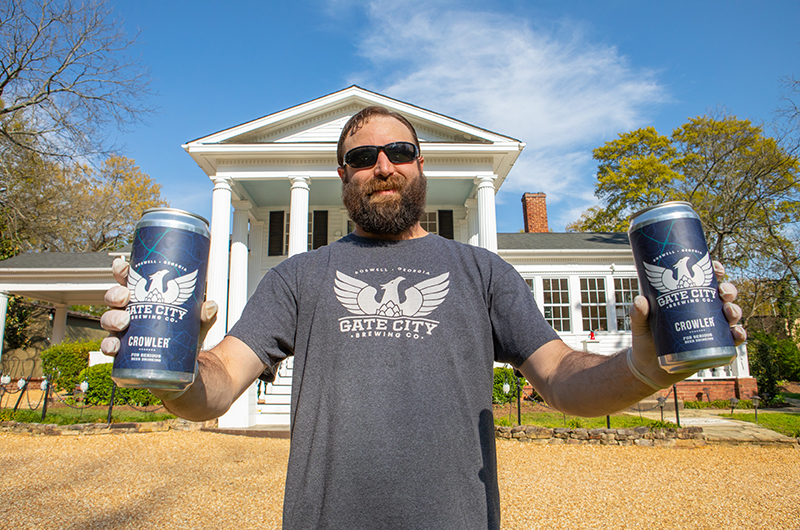 We're so grateful for all of the local vendors that made this beautiful and memorable day happen for Patrick and Alexandria. Our heart goes out to all of the couples that have had to make the difficult decision to postpone their weddings. We're looking forward to the day where we can have ceremonies and receptions as we all remember them. In the meantime, it looks like we have a new business practice!