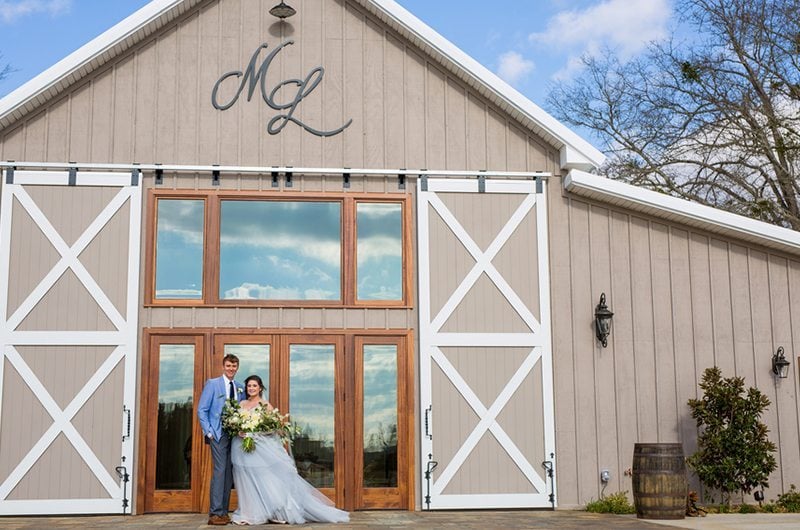 Sometimes winter weddings are all about soft tulle and muted colors. We can see why with this something blue wedding inspiration. The showcase of gentle cool, blue tones mixed with a bit of light gray is enough to get us excited, but sprinkle some white in the gorgeous blooms and we were sold.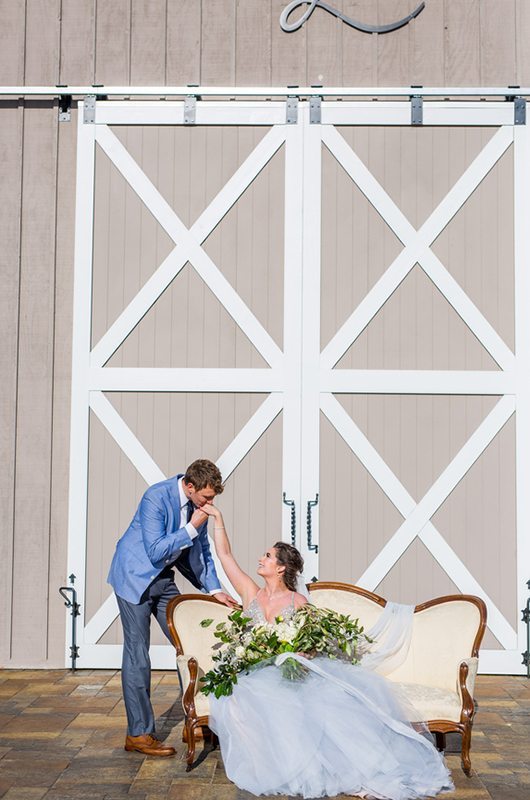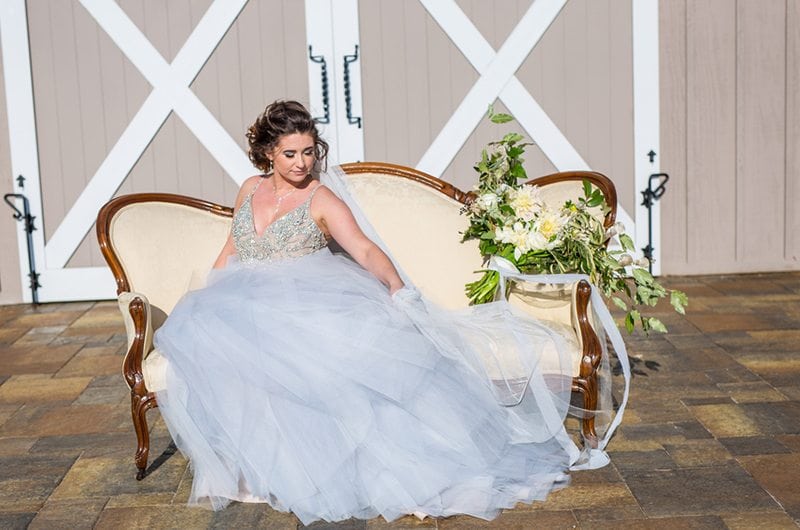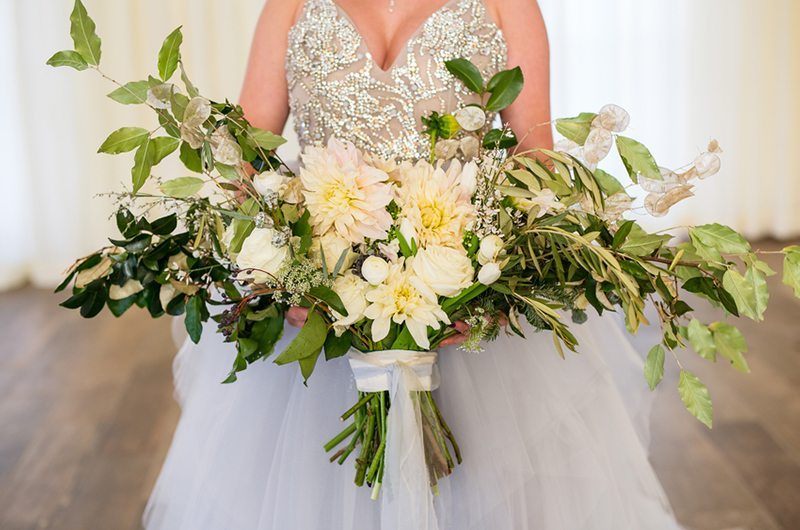 The bridal bouquet was grandiose with unique buds and long ribbon. And if you thought that was all this shoot had in store, think again. How does a wardrobe change sound? Both gowns took our breath away with the way they dazzled and shone in the sunlight. And with that wind, it looks like the bride is actually being swept off her feet.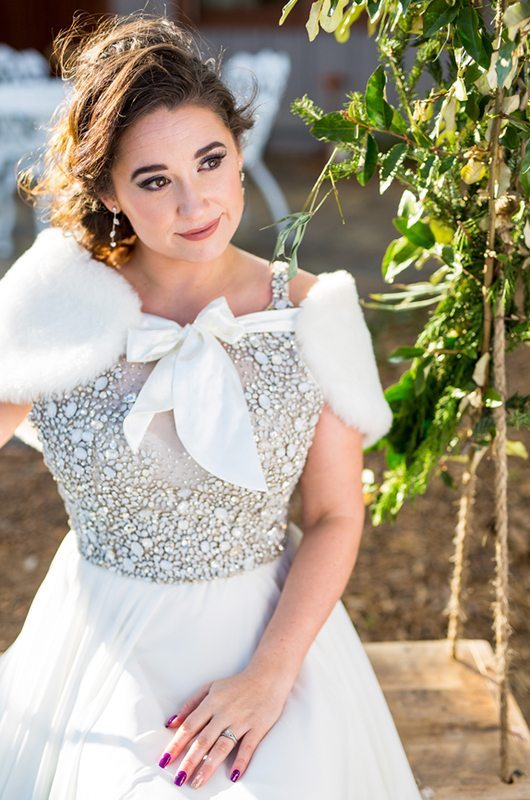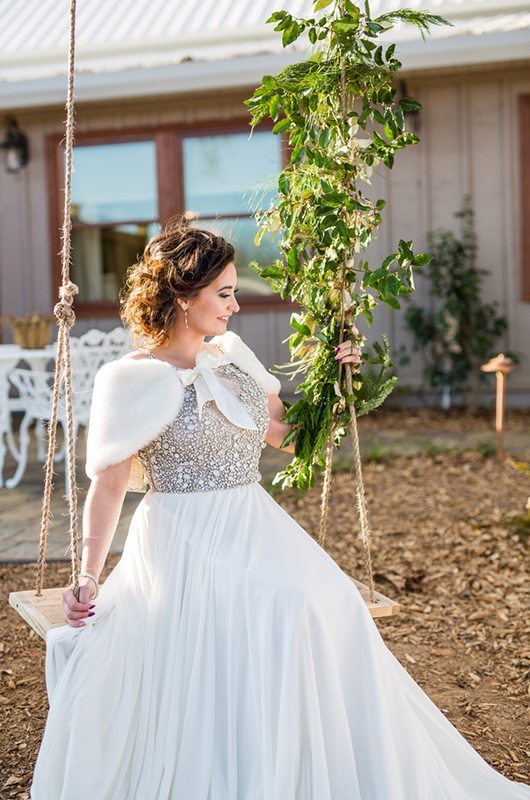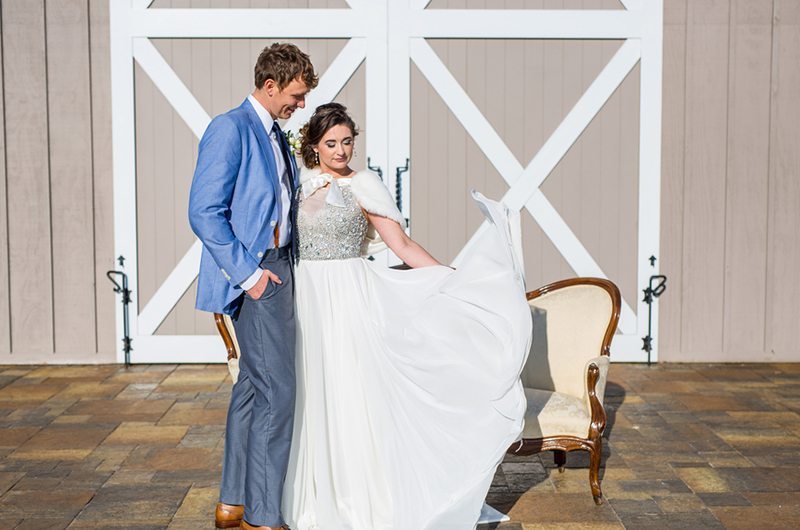 Then we took one look at the table setting and remembered just why less is more. The gorgeous table runner with its bits of crisp, white blossoms brings the entire scene together. Coupled with those pale blues, flakes of gold were added in with the place settings and we absolutely love it!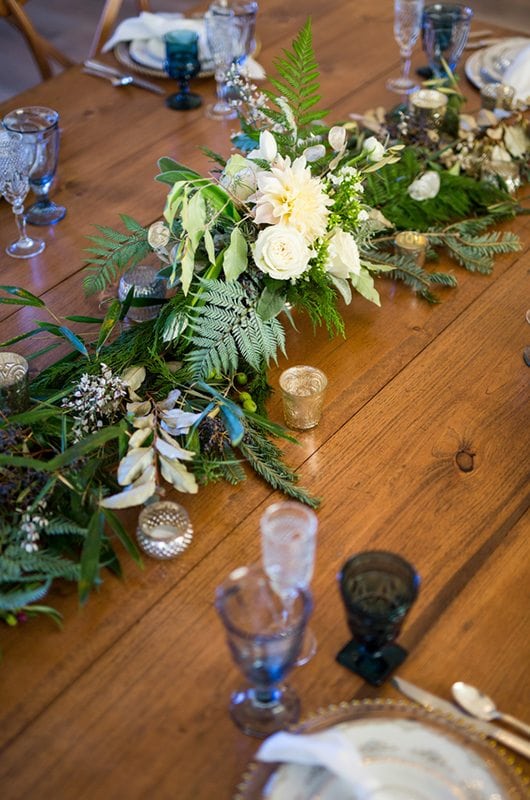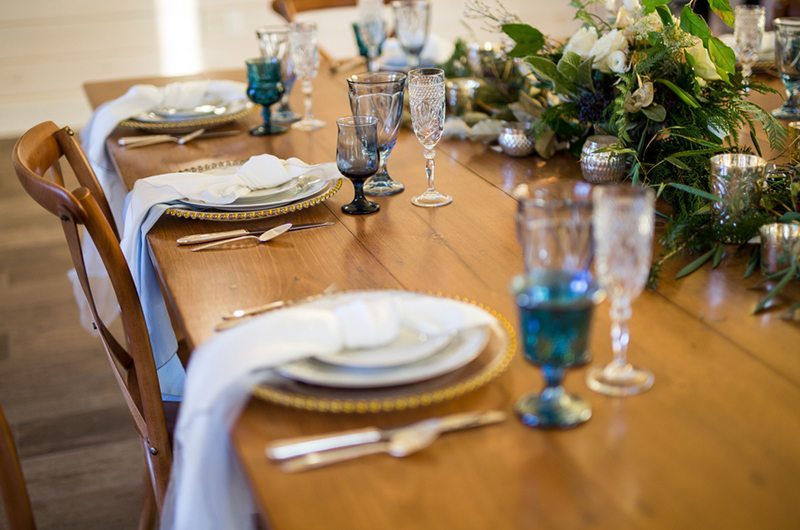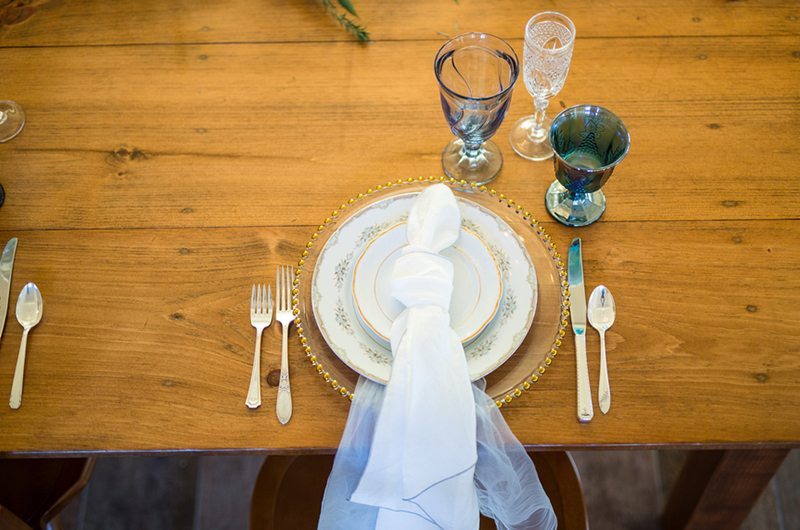 Are you loving the something blue wedding inspiration as much as we are? Then you'll love this Blue and Pink Wedding Inspiration.
photographer: Molly Weir Photography | dress designer: Blush by Hayley Paige | shoes: Bagley Mischka | floral designer: Beautiful/Wild Design | invitation designer: Alee and Press | design and decor: The Prissy Plate Company | cake designer: Cake Envy | makeup artist: Renee Locher Makeup and Hair | veils and headpieces: Veiled Beauty | dress store: Wedding Angles Bridal Boutique | event venue: The Venue at Murphy Lane