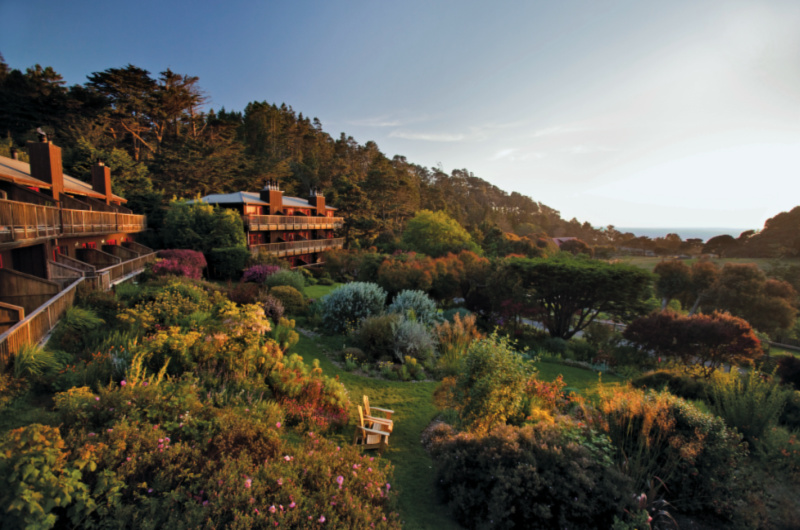 GET ACQUAINTED
The Stanford Inn, located just west of California's celebrated wine region, provides an outstanding eco-friendly vacation. The inn's setting, with its lush gardens and Pacific Ocean views, provides an immediate serotonin boost. The inn, which doubles as a healing resort, sources produce from its own organic vegetable farm to prepare the local delicacies served at the Raven Restaurant. Every day, freshly prepared dishes are served along with a wide selection of organic wines from the nearby Mendocino region. The Stanford Inn was conceptualized with a focus on nature, maintaining the theme and atmosphere throughout. The various guest rooms provide a luxurious lodge atmosphere with the desirable views of the gardens and the ocean. For a more secluded getaway, visitors have the option of staying in their cottage suites, each of which has a kitchen and was formerly a farmhouse.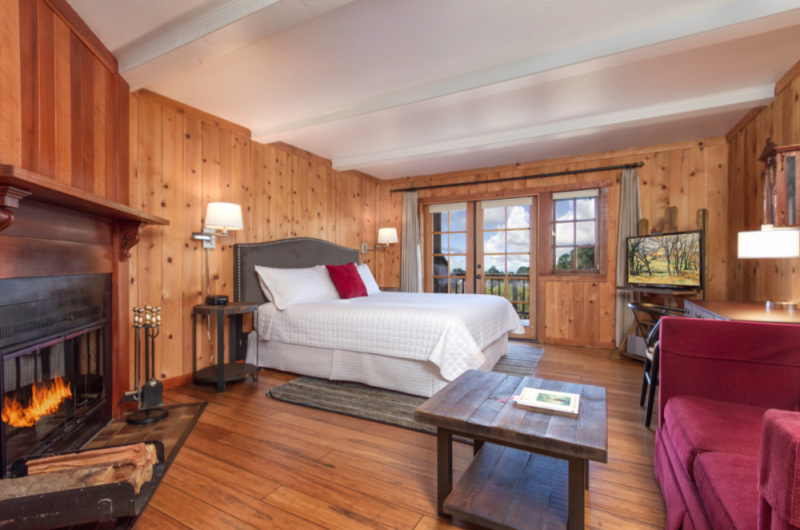 HERE IS THE SCOOP
Beyond the norm, Stanford Inn offers its guests a wide range of wellness classes. The inn exceeds expectations by offering an impressive list of health workshops such as  gardening, creative playshops where visitors use art as a means of self-expression, counseling, meditation, and Chinese traditional healing in addition to yoga and Ayurvedic spa treatments. The inn offers free bike rentals to visitors who want to get out and explore the local Redwood Canyons and seaside landscape, making The Stanford Inn a truly comprehensive wellness retreat.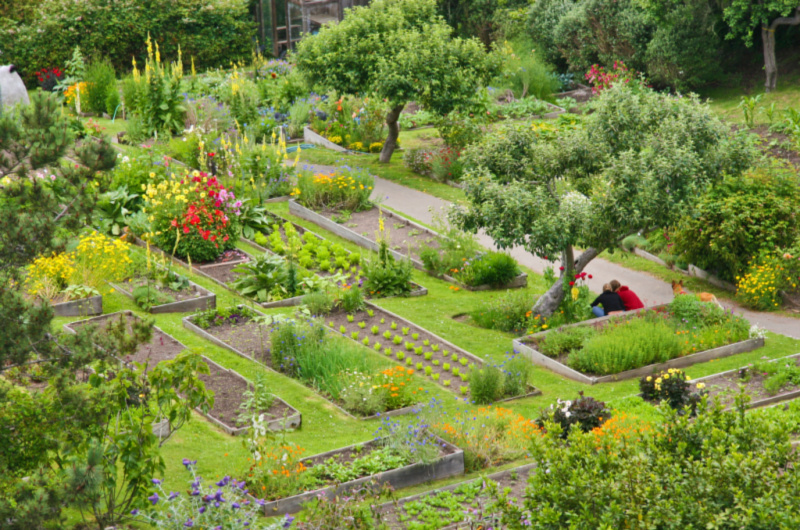 THE BIG DAY DETAILS
The natural setting provides a picture perfect backdrop for a romantic wedding ceremony. The Stanford Inn curates intimate wedding ceremonies, ingeniously providing the Two+Two elopement package consisting of the bride, the groom, an officiant and a witness. The happy couple has the option of having their ceremony by a fireplace, in the Mancha's herb garden, or on a coastal cliff. The Big River Room, named after the Big River that forms Mendocino Bay, offers an indoor environment with a beautiful, verdant vista for a somewhat larger party. The Stanford Inn is an ideal venue for a wedding and a honeymoon combination.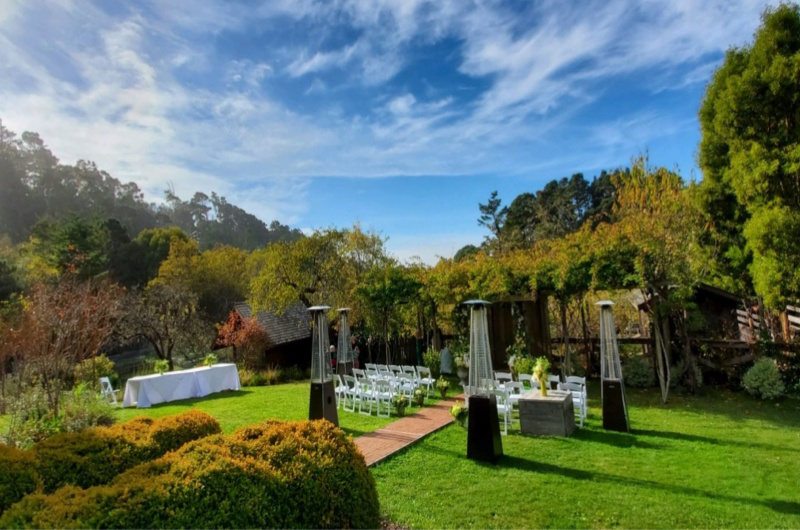 OUT AND ABOUT
Breathtaking bluffs veil the nearby coastal village of Mendocino. A number of state parks make this little hamlet an outdoor paradise, providing 8 miles of unique wildlife along the Big River Estuary, the second largest in California. Bike paths adorn the Inn's area while the town charms the guests with its local art scene and Victorian homes with picket fences. It is no wonder Mendocino was the backdrop to a number of Hollywood films.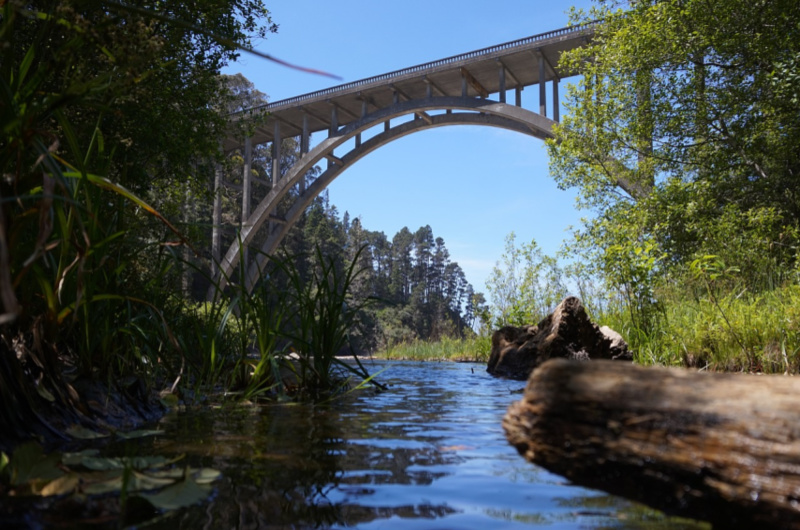 WE SIMPLY ADORE
The Stanford Inn encourages getting outside at any opportunity. Guests are invited to partake in the natural setting of the inn by strolling through the organic garden, enjoying a massage in the forest studio, and spending time with the farm animals. The visitors can sip organic local wine sourced from family-owned vinyards of Anderson Valley, while taking in the sunset over the impressive cliffs after spending the day soaking in the positive energy. Romance at its finest.