We all dream of spending our wedding day surrounded by those we love most. When the big day finally arrives though, those dear to our hearts may not still be with us. Remember those who have passed or are not able to be present with these five sweet ideas.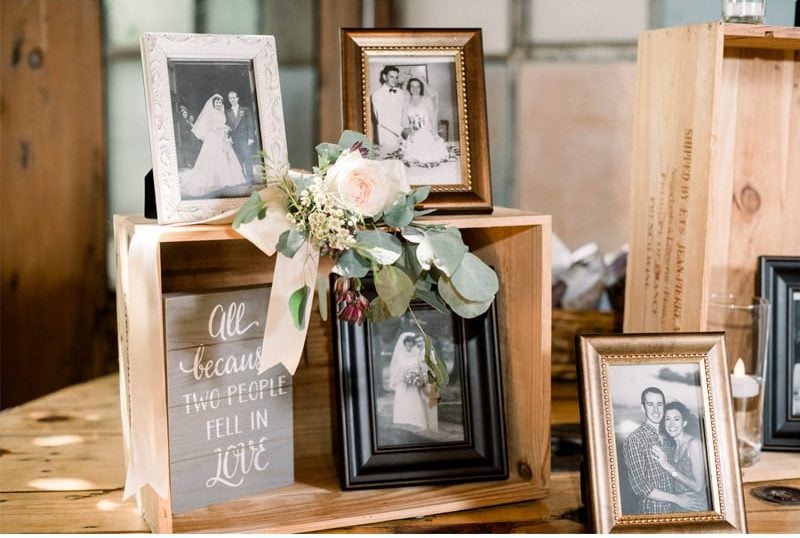 Save Them a Seat
Leave a chair empty in remembrance and place a flower on the seat to kindly let your guests know not to sit there. Share what that spot means with a brief note in the wedding program.
A Picture Says a Thousand Words
Setup framed photos or have them laid out on a dedicated table during the reception. Mix in soft accent pieces like florals and greenery for an elevated look.
Light a Candle
Find time in your ceremony to take a moment and light a candle for loved ones who aren't present. Speak publicly about the notion so guests feel included.
Dedicate a Song
Dedicate a special song to those no longer with you either during the reception. Have the DJ or bad announce the tune before it's played and then have everyone get up to dance as a cheers to their life.
Give a Toast
Give love and gratitude to those who have passed by including them in a reception toast. Mention who they are and how they've impacted your life.
photographer: Catie Ann Photography