Once you've begun your planning process by establishing your budget and selecting your venue, you can begin deciding on the fun, Pinterest-worthy details for your ceremony. One of your first and biggest design decisions will be selecting your wedding color scheme. This year has already welcomed several unique and mood-boosting color combinations to try, including Pantone's Colors of Year, but with help from Zola's wedding color ideas, we've compiled the top wedding colors of 2021 by season if you're looking for your color palette to coordinate with your I-do date.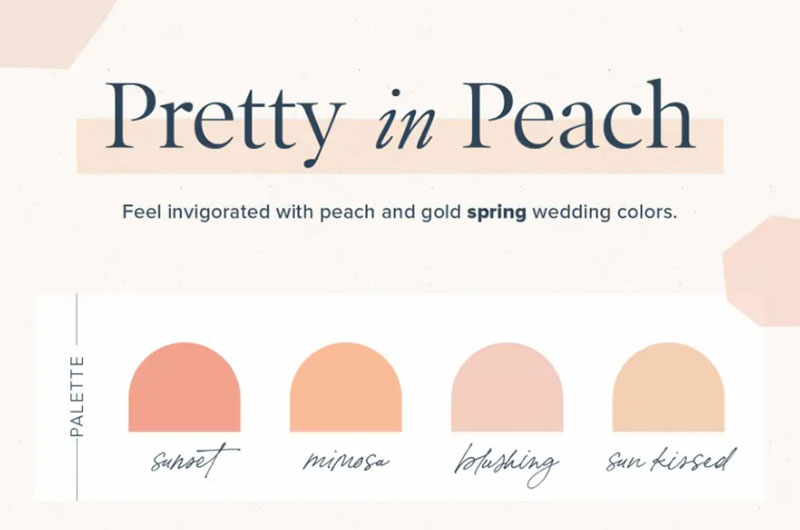 If your wedding is in spring, pastels inspired by dreamy florals are a great place to start. Choose soft colors like blush or peach and find florals to match your other accent colors, or pick your favorite flowers for your bouquet and let those guide your color palette. From roses and daisies, to tulips and peonies, there is no shortage of color to make your bouquet, centerpieces, and decor sing during springtime.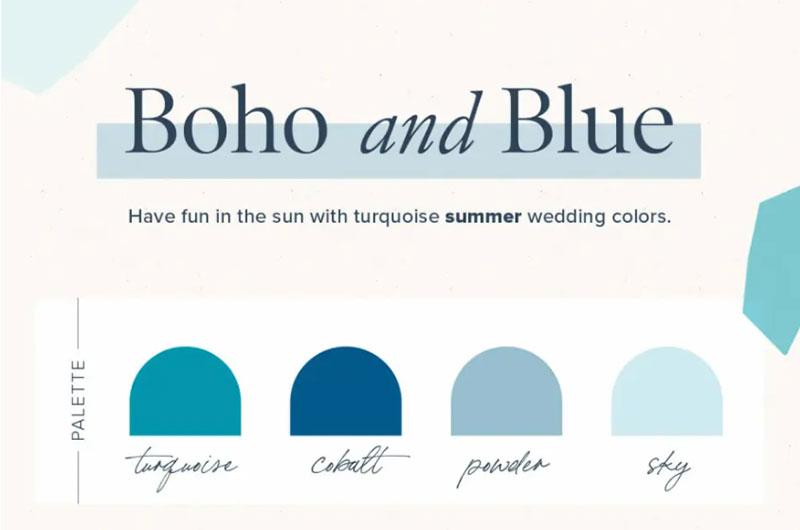 Brides preparing to bask in the balmy temps of a beach wedding should try water-inspired colors like aqua and turquoise. Paired with white and bright accents, blue, one of the most versatile colors, creates a fun tropical theme that goes above and beyond the "something blue" every bride wants to have on her big day.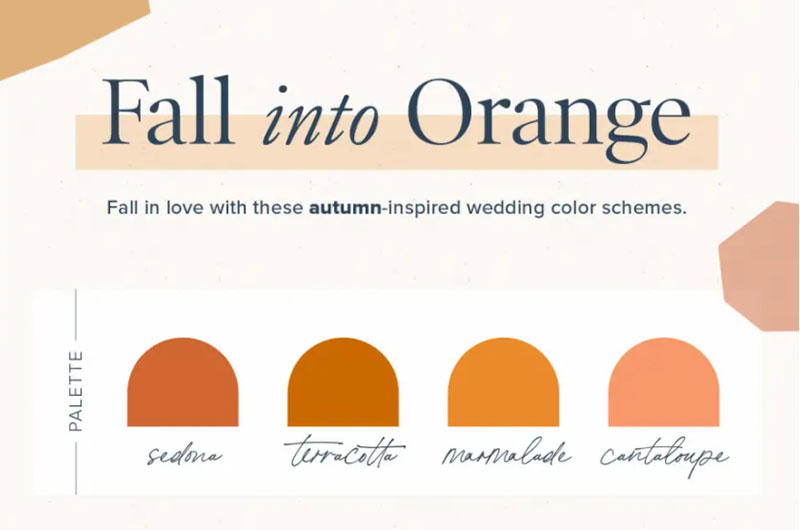 As the leaves change and the temperatures mellow, it's easy to draw inspiration from nature's color palette. Incorporate rich jewel tones like emerald green or vibrant fall colors like pumpkin orange for a striking, sophisticated look. Take advantage of the beautiful autumn season with an outdoor micro-wedding, and your scenic venue will already be full of color.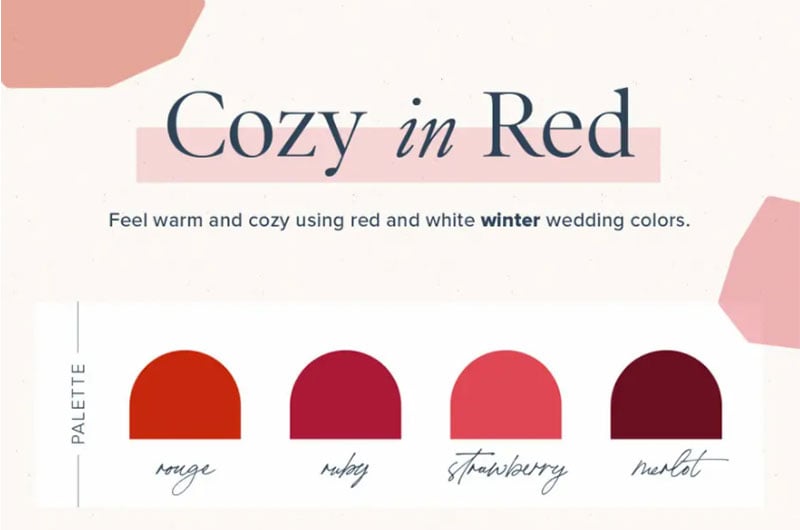 Brides getting married during the holiday season can choose red for a strong, bold color. Those who celebrate Christmas can incorporate traditional sage green and gold to create an unforgettable Christmas color palette. Pair red with fresh winter white for a classic winter ceremony or, when accompanied by red roses, for a romantic Valentine's Day theme.
The top wedding colors of 2021 by season are striking, yet timeless. Allow your wedding date, venue, and personal style to influence which ones you choose for an inspired wedding look meaningful to you.