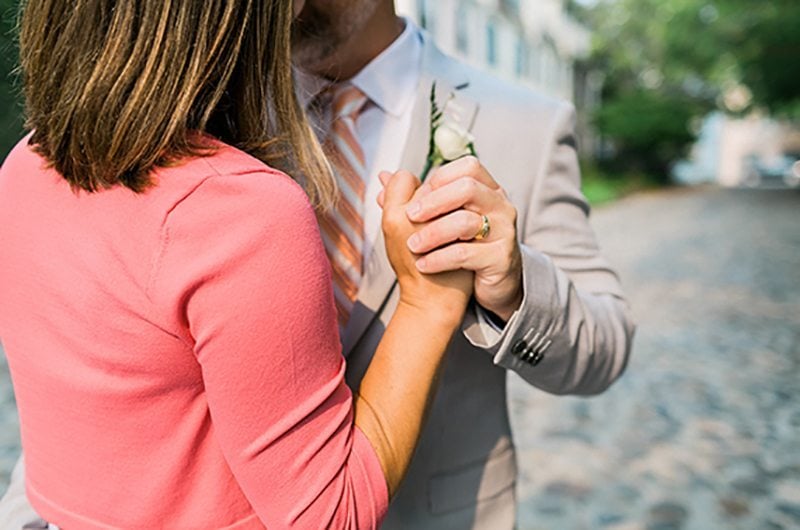 Sure, we're suckers for a good love story. But when you combine thousands of miles, years spent apart, and years of military service, we have to fight back tears for this ultimate anniversary gift for a Charleston military couple.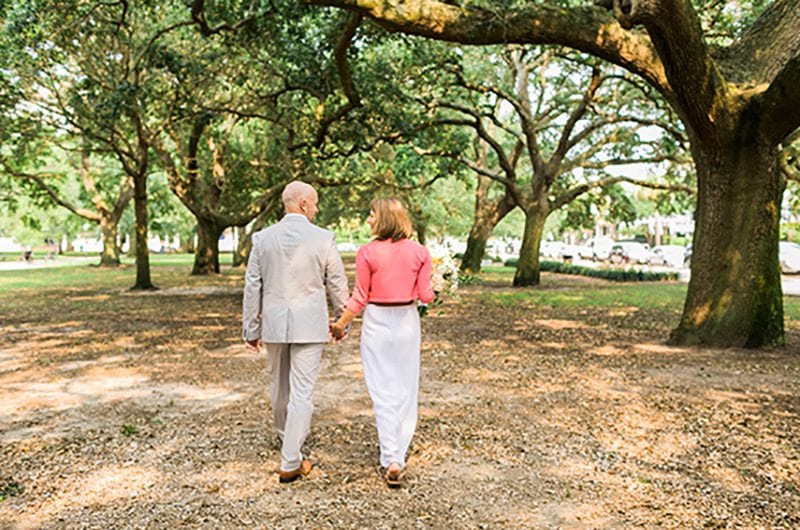 When I had heard Kari and Joe's story, I immediately admired their dedication to not only each other, but their country. I had met the couple through a social media model call where we (photographer Brandi of Alexis June Weddings and I) wanted to do a photo shoot of a real-couple on the streets of Charleston, South Carolina.
Kari was an old friend of Brandi's from their military days and was excited to hear we would be so close to the family's home in Summerville. Brandi and I really wanted to use a couple that may have had a rushed wedding, bad experience, or something amiss with their big day. We wanted to help them 'reclaim their day' and build a new memory. Kari had explained in her submission that her original wedding photos were taken on disposable cameras and that it was a truly no-frills event, with the couple saying their 'I-Do's' at the county courthouse. This, she said, would be the perfect opportunity to get the wedding photos they always dreamed of- and just in time for their upcoming anniversary! – From White Elephant Events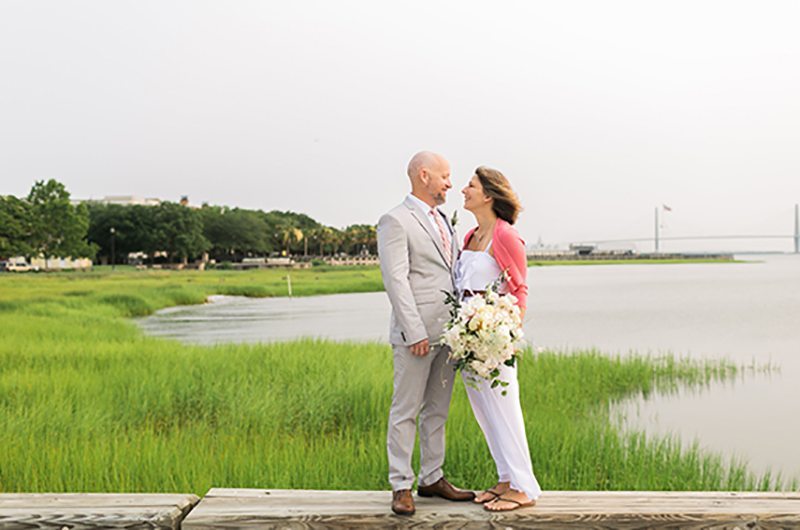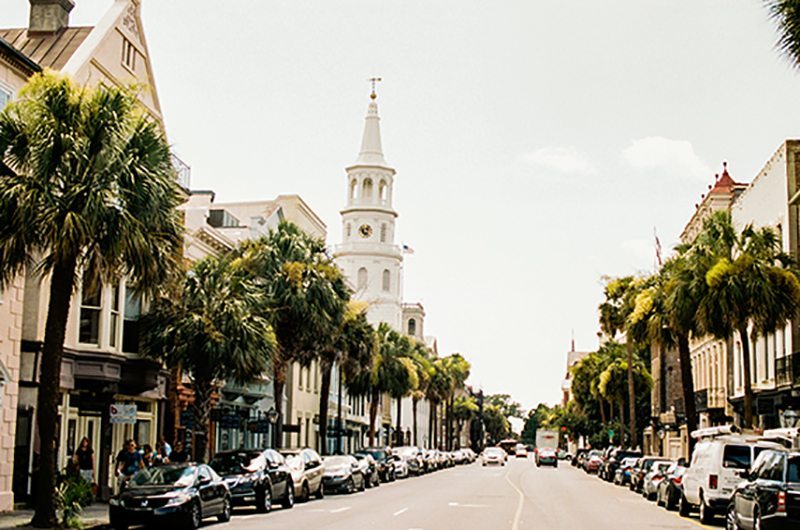 From the Bride:
Joe was going through a training school in the Marines which happened to be at Goodfellow Air Force Base, Texas, where I was stationed. We met through mutual friends – we both played co-ed softball. Four months after our first encounter we were married at the courthouse in San Antonio, where Joe was permanently stationed. It was the Wednesday before Thanksgiving and some of our family had flown in for the brief ceremony.
After our wedding I traveled back to Goodfellow while my new husband stayed in San Antonio. Though I had asked the Air Force for a transfer nothing could be done for three months (agony!). It truly felt like a lifetime. We took turns going back and forth every weekend…newlyweds not living with each other – it was tough! I finally made it to San Antonio and 5 months later Joe gets orders to Hawaii! This time the Air Force was not going to let me move again that quickly. I knew it would be a longer time apart.
Right before our one-year anniversary I was finally given the 'OK' to move to Hawaii, but the actual day wouldn't come until that following February.
After what felt like an eternity we were finally reunited in paradise! We both separated from the military after our tours in Hawaii…we just didn't want to be apart anymore.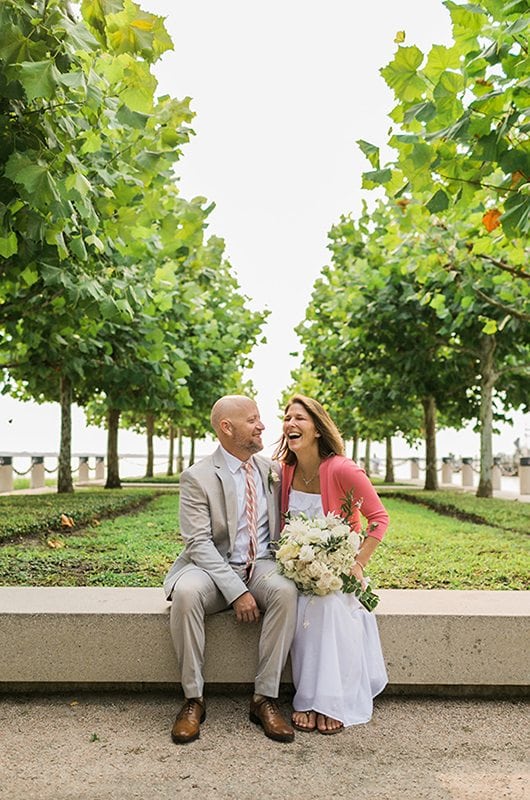 Kari + Joe experienced the ultimate anniversary gift for a Charleston military couple.
:: credits ::
{ 
design + planning:
 White Elephant Events NY | 
photography:
 Alexis June Weddings  | 
floral: A
nnie Plants | 
coordination: 
Reclaim your Day | 
location:
South of Broad, Charleston, SC
}