Wedding Boutonnières For The Southern Groom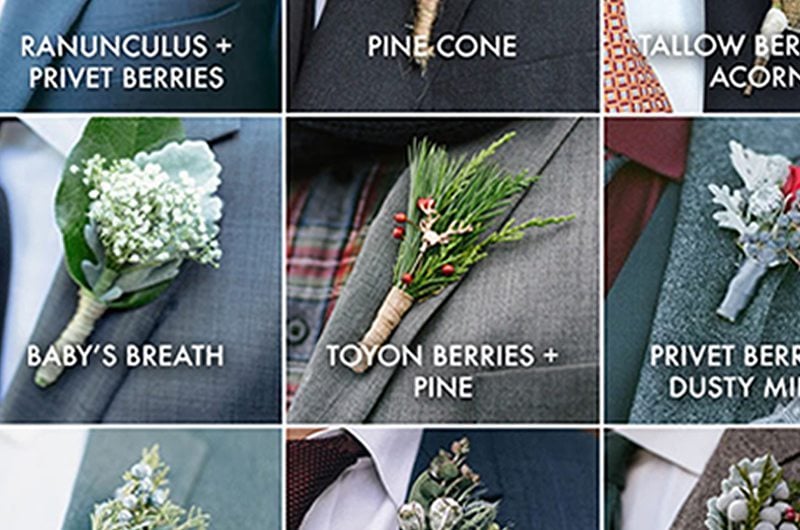 With more and more brides and grooms asking about boutonnière to-dos and to-don'ts, we partnered up with Bows-N-Ties to create a guide to wedding boutonnieres for all styles and all seasons. From casual to formal and from summer to winter, there's the right boutonnière and the right flower for every wedding. In fact, for the more creative weddings, some boutonnieres don't even have flowers. When choosing the boutonnière for your wedding, you want to be highly selective about color and scent. Don't be limited by the old world notion that the flower has to be white. It doesn't! It can be any color you want it to be. Pick the color, flower and style that celebrates you and your wedding style and always opt for fresh flowers and materials that are in season.
Coordinate boutonnières with your wedding colors and your groom's tie or bow tie.
Always pay attention to the scent of the flowers and materials. Often times, scents are overlooked until the day the groom has to wear it.
Medium-sized flowers make the best choices because they can survive all the care and handling.
Order a few extra boutonnières for backup.>
Accessorize your boutonnières to make them uniquely yours.
And make sure to dry them and save them for a wedding memento.
Here are 36 boutonnière styles to inspire you to to get creative with your wedding boutonnières: