Nestled in the beautiful Ozark Mountains in Northwest Arkansas,
Lakepoint Restaurant and Event Center in Bella Vista offers breathtaking backgrounds for your picturesque dream wedding
! A beautiful outdoor pergola is ready to host your once-in-a-lifetime ceremony overlooking the banks of glistening Loch Lomond, which is just one of the many reasons why Lakepoint is such a popular wedding destination.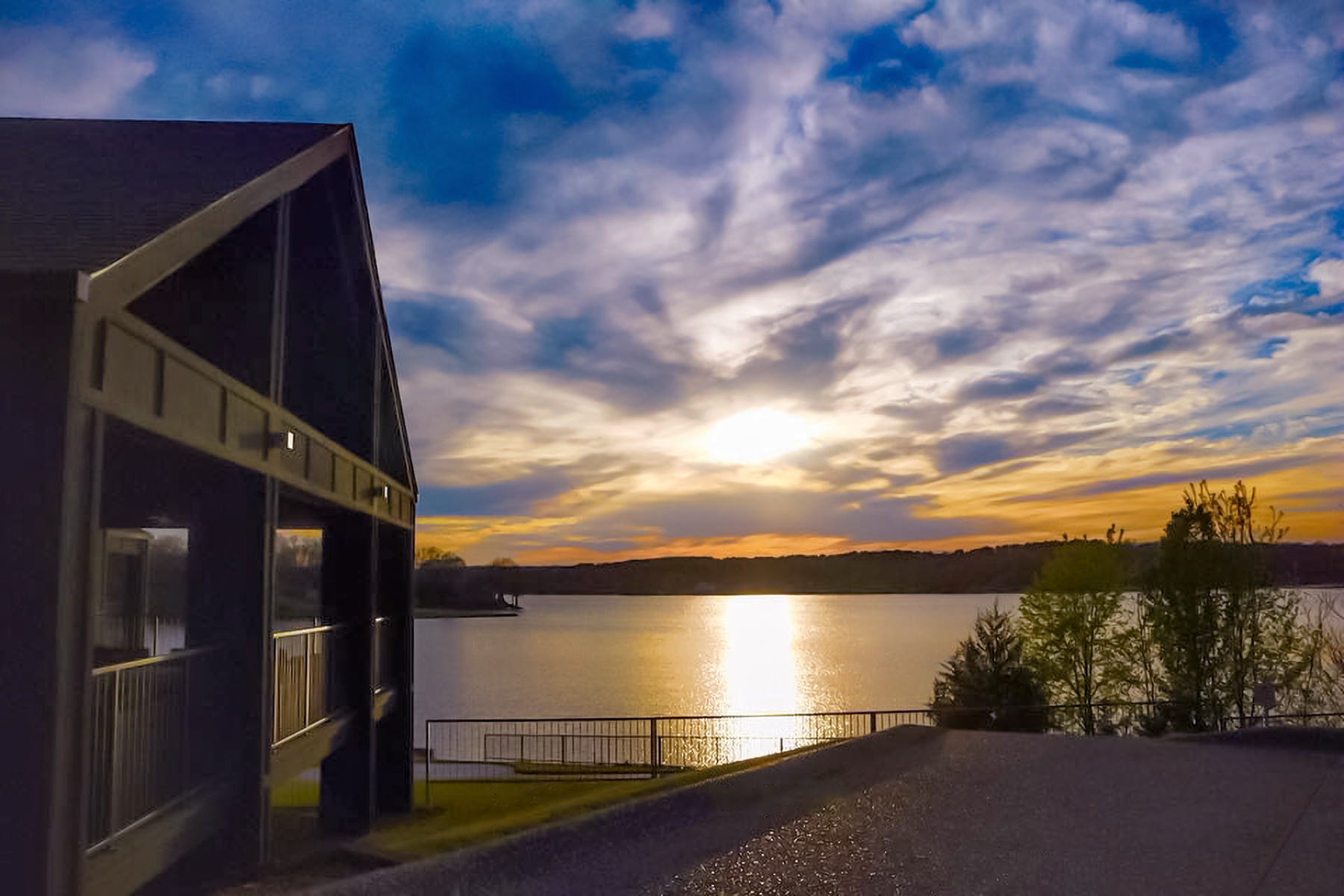 Located only 30 minutes from Northwest Arkansas National Airport (XNA), Bella Vista and Lakepoint are an easy commute for your wedding party and guests. Even more, Bella Vista has a variety of roomy vacation rentals for those traveling from out of town.
Lakepoint can accommodate up to 300 guests while offering consultation services, day-of event coordination, dressing suites on-site and packages that can be customized to your event's specific needs. You are also offered a choice of standard catering or the option to collaborate with the culinary team to design a menu unique to your event.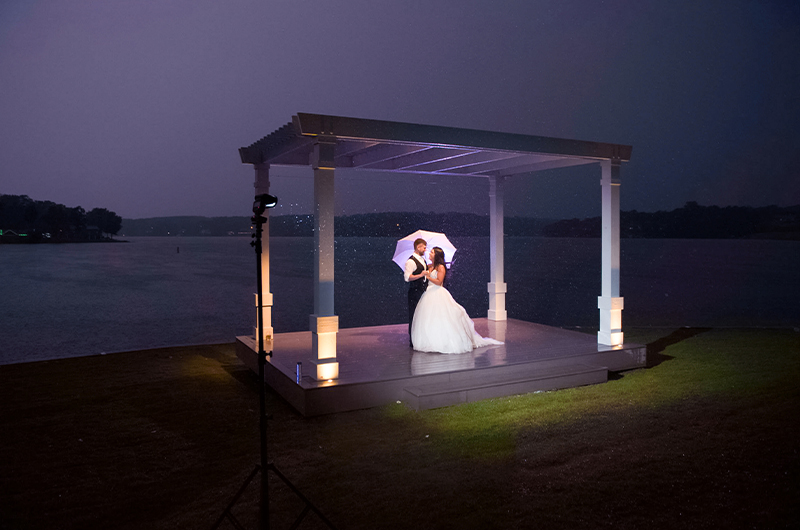 When you celebrate with Lakepoint, the staff will work diligently to bring the day you envision to life. You can spend the evening on the dance floor or take a stroll down to the pergola at the lake's bank for spectacular views and a truly elegant experience.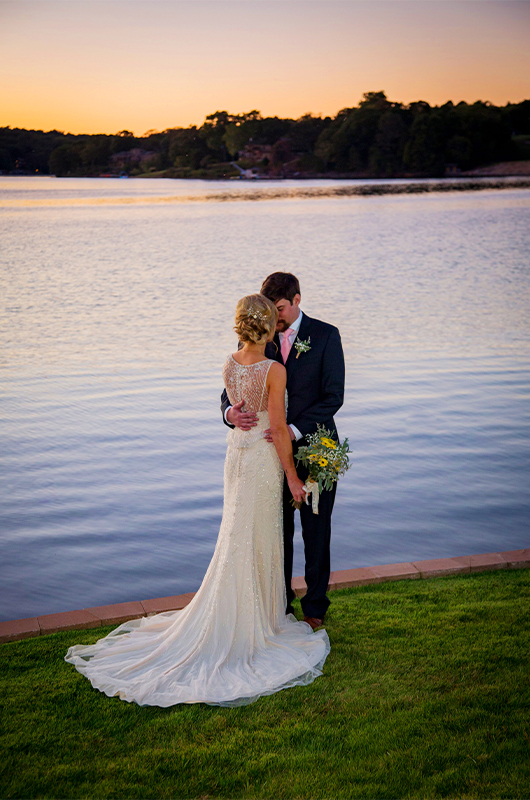 "My daughter got married at Lakepoint on Saturday 9/4/21. This date was 525 days after the originally scheduled wedding due to COVID. Everything about our experience was fantastic! Lisa Papin and the team are absolutely top-notch. Lisa was involved with every step of the planning process including the rehearsal dinner at BV Bar & Grill on Friday night. The food was great and the team that took care of us for both nights were also excellent. You should definitely consider this beautiful place if you are planning an event." ~ Joey V.
Not only does Lakepoint provide the perfect venue for your rehearsal, ceremony, and reception, but a day-after brunch can be arranged and customized to your liking as well. Guests can spend the day after taking in all the beautiful scenery and attractions the area has to offer, including numerous hiking trails and award-winning Crystal Bridges Museum of American Art – all just a short drive away.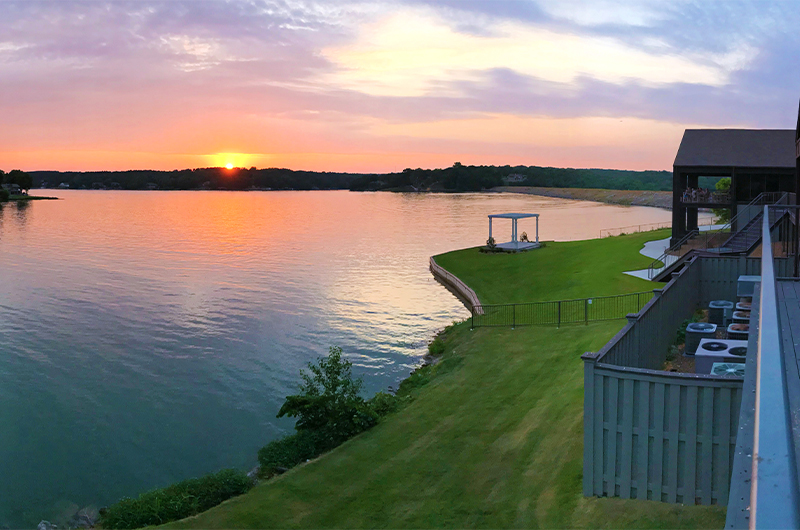 "We used Lakepoint for our reception. Lisa was knowledgeable, helpful, and easy to work with. The service on our wedding day was great. Everything was set up and ready for our brunch reception. I am so glad we chose to have part of our wedding here!"
~ Sara.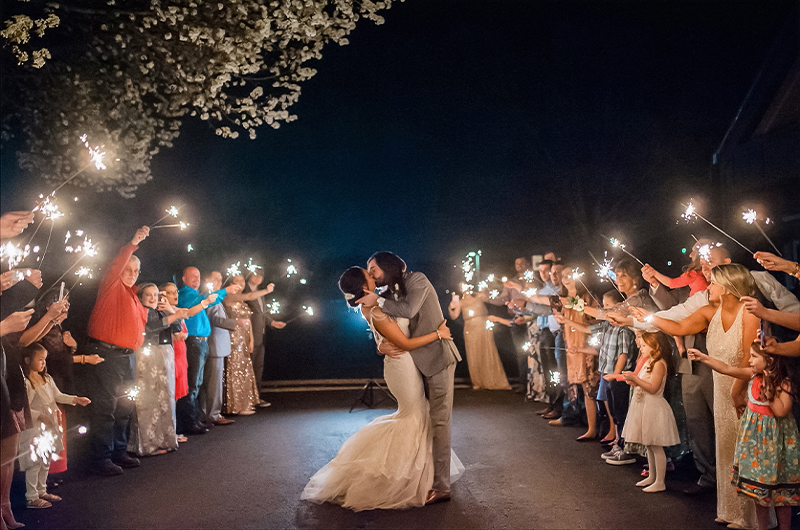 Let Lakepoint Restaurant and Event Center in Bella Vista help you celebrate and plan your dream wedding weekend that you will never forget.