The Save The Date is the first look that your guests get into your wedding celebration. It sets up the event's mood and your guests' expectations, so it is as important as any other items in your wedding's design. Making a statement with your Save The Date gets your guests excited for what's to come.
At Yonder, we approach all of our stationery designs with the goal to tell the story of the couple through save the dates, invitations, and day-of pieces. We use unique and unexpected materials that tie in the couple's favorite experiences and locations. We want guests to have a tactile experience with our creations: touching the various textures and smelling the natural elements.
Here are four of our most favorite statement Save The Dates to give you ideas for your wedding.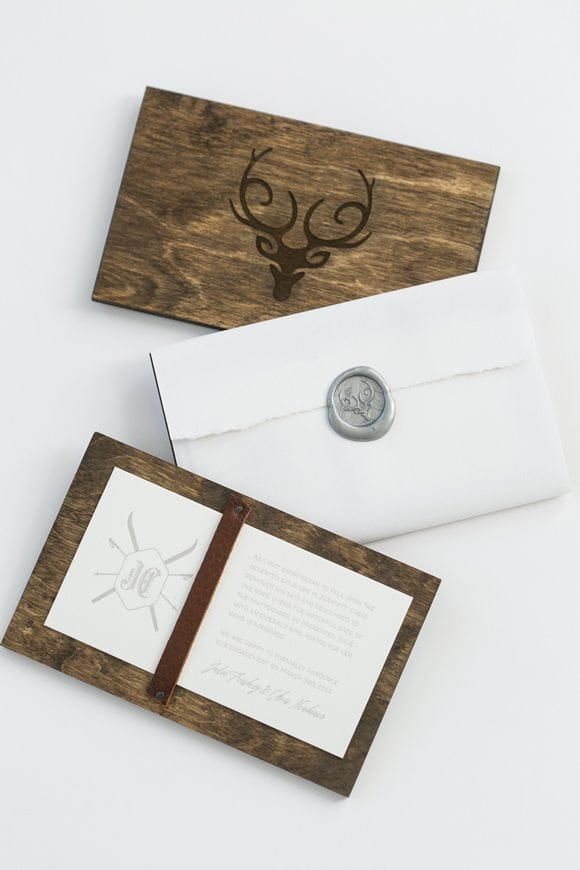 All of your guests are going to ask for you to tell the story of your engagement, so why not have it as part of your Save The Date? This couple got engaged during the winter on the ski slopes in Switzerland, so we created a Save The Date on wood and laser etched in some of their favorite elements from the places they love to visit: Switzerland and Lake Tahoe. We attached the letterpressed card to the board with a leather wrap. To soften the look, we wrapped the Save The Date in a white fabric envelope and completed the look with a wax seal.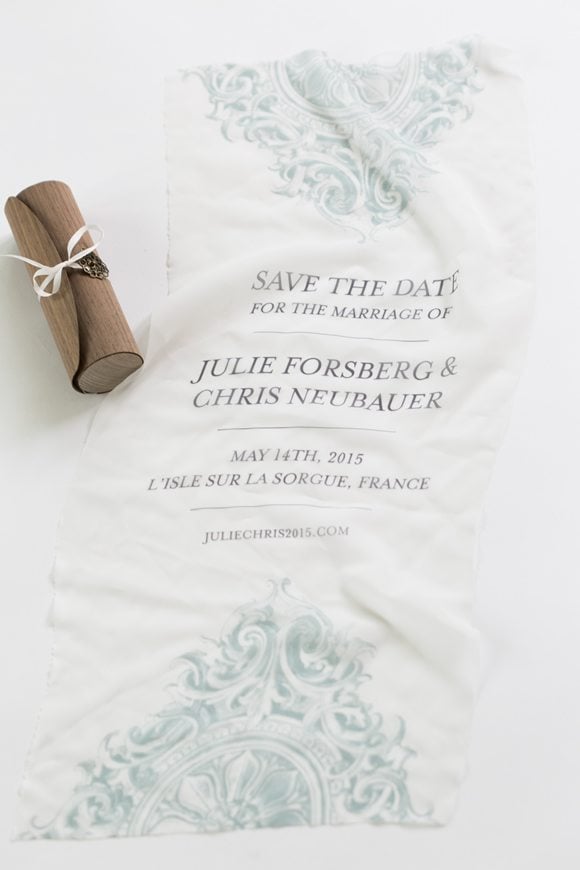 Can you imagine receiving a wooden scroll box tied embellished with a gold custom-lasered pendant only to open it up and find that the Save The Date is a scarf? Guests were wowed when they received Chris and Julie's custom silk scarf Save The Date.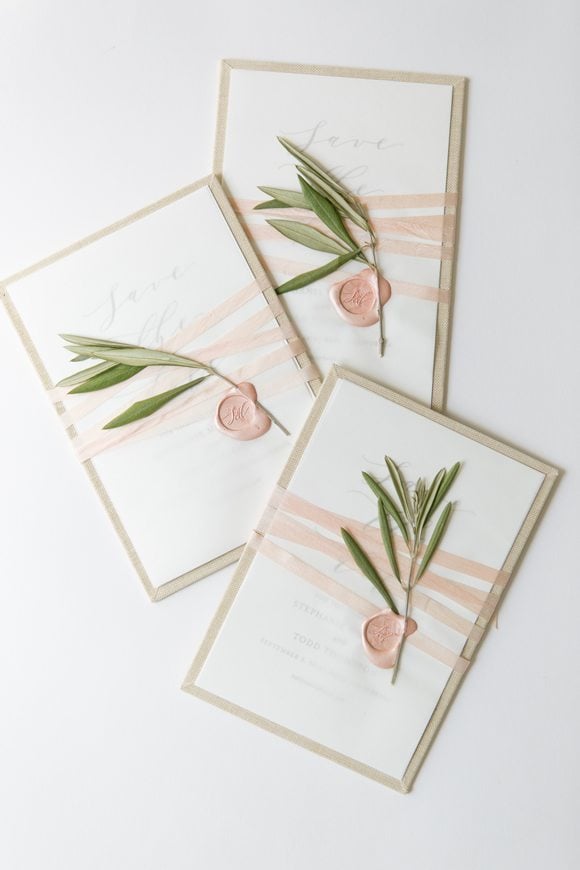 When you have a lot of out of town guests, the Save The Date is a great opportunity to give them a sense of what they will experience when they arrive for your wedding. For Stephanie and Todd's Napa Valley wedding, we used real olive sprigs from the property where the couple was getting married and affixed them to the invitation with a monogrammed wax seal. The linen board, coupled with the letterpressed card, blush accents and the olive sprig set the scene for the couple's romantic and elegant outdoor wine country wedding.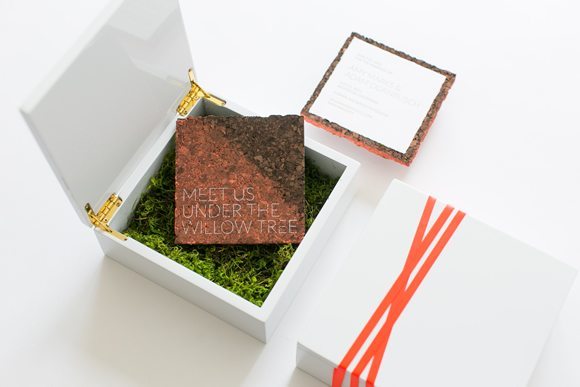 Amy and Adam got married under the willow tree in Amy's family estate's backyard. For an elegant, modern estate wedding in the heart of Napa, we wanted the look to be "polished outdoors".
Guests received a white gloss box in the mail without knowing what was inside.They were surprised to find a hand-painted cork Save The Date with a gold foil card adhered to the back. By giving them something to unwrap and discover, each Save the Date becomes not just a piece of art, but a small gift from the couple to the guest.