Every girl dreams of her forever romance. It usually goes something like…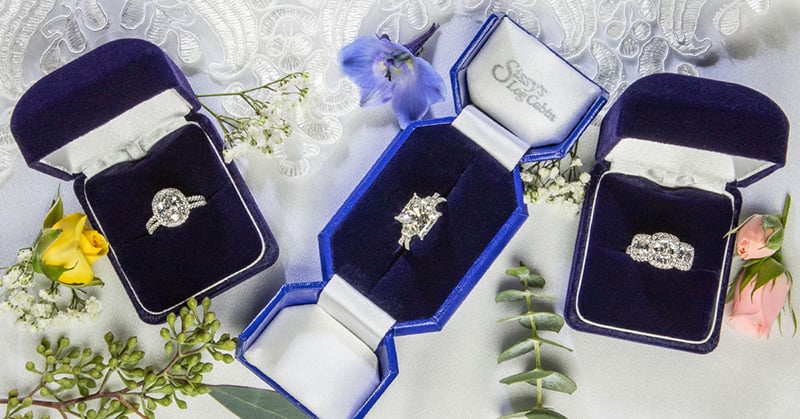 Girl meets boy.
They fall in love.
They become engaged.
They plan a beautiful wedding.
But never does it include canceling or postponing due to a pandemic. It sounds like something from a movie but for many brides right now, this is a reality.
There is no doubt that these rapid changes in wedding plans are heartbreaking for couples and even their close friends and family members. So, what do you do when love just can't wait? Many couples have chosen to elope with either digital live streaming or a very small group of loved ones and an officiant present. With the world changing fast and brick-and-mortar stores closing their doors, soon-to-be brides may struggle to assemble the final necessities for their elopements.
If you're planning an elopement right now a must is the wedding bands. If you're searching for that perfect band to match your ring, or a band for your husband-to-be, look no further than Sissy's Log Cabin online. Before ring shopping online, measure your, and his, ring size using this at-home method.
First, cut a string or a thin slip of paper at least 3 inches long. Then use a pen or a pencil to mark the spot where the string or paper overlaps with its end. Using a ruler, measure your string or paper (in millimeters) and use the chart below to determine your ring size. Men's and women's ring sizes are both measured using the same scale, so this chart will work for both of you.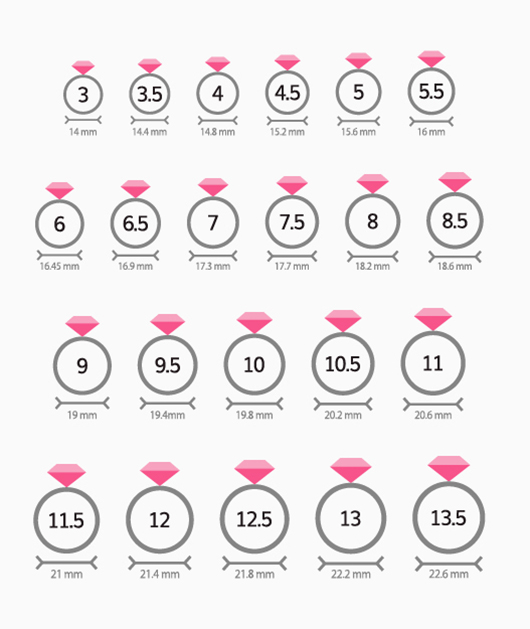 Once you have the ring sizes, head to the Bridal section of SissysLogCabin.com to browse a wide selection of stunning wedding bands. Use the "Build the Perfect Ring" feature to find a wedding band that matches your ring perfectly. This feature is also great for soon-to-be fiancées who want to find their dream engagement ring. If you're looking for that extra flair, chose "Build Perfect Stack" to customize multiple rings.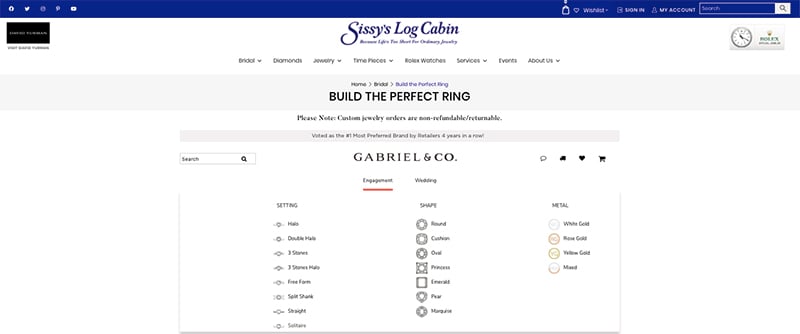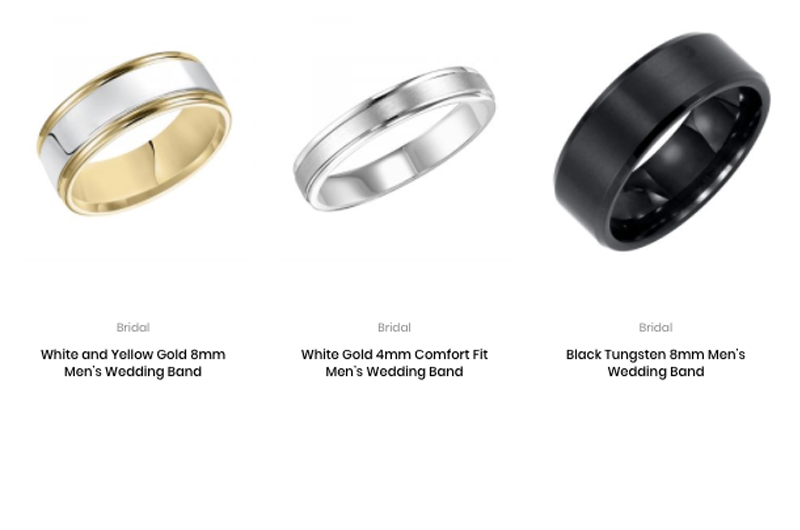 At Sissy's, we know that shopping for a wedding band can be confusing. We're here to virtually help you just as we are when you visit us in-store. Give your local Sissy's location a call or use the chat feature on our website. We would be thrilled to help you and your significant other find the perfect rings for your occasion—because we know love doesn't stop, no matter what is happening.