Written by Shiv Nanda of Moneytap.com
Weddings are expensive. That said, there's a lot of hype around how expensive weddings are, but the truth is, weddings can be as expensive or inexpensive as you want them to be.
If you are on a budget, you can still have a perfectly memorable wedding without breaking the bank. A lot of people save for their wedding while some get a marriage loan to fund their wedding expenses. In this article, we've rounded up 18 ways you can save on your wedding.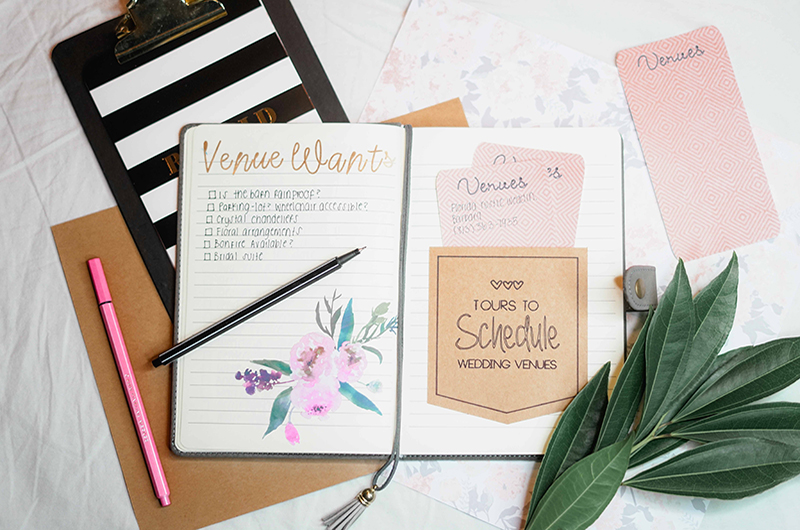 The Wedding Venue
1. Host a wedding on an off time, day or season
It's a good idea to host a wedding on a Friday night or a Sunday afternoon. Better yet, would be hosting a wedding during the off-season. You'll get to save a lot of money which you can use for other important parts of your wedding.
2. Try a non-traditional venue
Picking up a venue that doesn't necessarily spell "wedding" can help you save money and give your wedding a unique touch and feel. A farmhouse or restaurant can be a potential wedding venue option. However, make sure that the unique venue you choose has the capacity to host large events.
3. Use the venue's resources
It's a good idea to ask what's included in the rental fee of the venue. Most venues include items like tables, chairs, linens, etc. These may be small items but can translate into substantial savings.
4. Have your ceremony and reception in the same place
Having two functions at the same venue helps in saving transportation and accommodation costs.
Wedding Invitations
5. Go paperless
Send electronic invitations for free. If you are not ready to go paperless on the invites, you can still save some money on stationery and postage by emailing save-the-date reminders.
6. Print your own invites
Ask your designer friend to design the template, or you can even buy a downloadable template online. Print them on your own. This will be a lot cheaper than getting it done professionally.
The Wedding Outfit
7. Check out local stores
Rather than shopping at exclusive wedding stores, your local stores can offer you good options in wedding outfits at a reasonable price.
8. Consider pre-owned outfits
Look for wedding shops online that specialize in pre-owned wedding outfits. You'll have tens of thousands of once-worn or never-worn wedding dresses. You can also sell your dress on these sites after your wedding.
9. Shop sample/display wedding outfits
You can get a massive discount on sample wedding outfits and/or the ones that are on display. However, be careful while buying as the detailing on the dress/outfit may get worn out from frequent handling.
10. Borrow accessories
A wedding outfit is incomplete without accessories, such as jewelry, shoes, etc. Consider borrowing from family or simply renting it.
Flowers and Décor
11. Look for decorations at craft stores
You are likely to find awesome wedding decorations at unexpected places such as the craft stores. These decorative items can provide enough glitter to your overall wedding décor at a low cost.
12. Stick to seasonal flowers
Consider settling for local blooms that are in season at the time of your wedding. They are not only less expensive, but also tend to look fresher because they didn't have to travel for days.
Catering
13. Explore multiple meal options
Seated, plated dinners plan out to be an expensive catering option. Explore the other, less expensive options. Check up with your caterers about alternatives such as buffets.
14. Narrow down your drink options
An open bar stocked with expensive drinking options like beer, wine, whiskey, scotch, etc., can be pricey. Rather, stick to limited options like beer and wine – just good enough to keep your guest hydrated while you save some money.
The Guests
15. Keep things intimate
If all parties involved agree to an intimate wedding, you could save on all aspects of the wedding. This is one of the best ways to plan a stress-free wedding.
16. Trim the guest list
If the intimate wedding is not for you, then make sure your trim your wedding guest list by at least 10 to 20 people. Trimming your guest list, even by a small number adds up to significant savings on food, accommodation, and alcohol.
… And the Rest
17. Be your own DJ or ask your friend to do it
Create a playlist on your device, plug it in, play it uninterrupted, and dance the night away. Or ask your friend to be the DJ.
18. Limit your photographer's hours
Use the services of a professional photographer or videographer only for the main ceremony. The reception or the end-of-the reception dancing can be captured by your friends or family who have a knack for photography.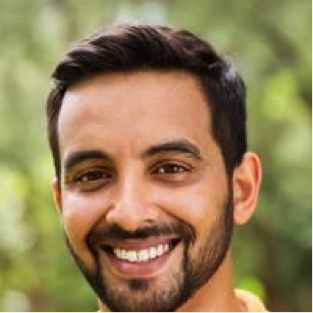 Author Bio: Shiv Nanda is a financial analyst who currently lives in Bangalore (refusing to acknowledge the name change) and works with MoneyTap, India's first app-based credit-line. Shiv is a true finance geek, and his friends love that. They always rely on him for advice on their investment choices, budgeting skills, personal financial matters and when they want to get a loan. He has made it his life's mission to help and educate people on various financial topics, so email him your questions at shiv@moneytap.com or check out his work at moneytap.com.
Feature Image provided by Natasha Fernandez from Pexels.com