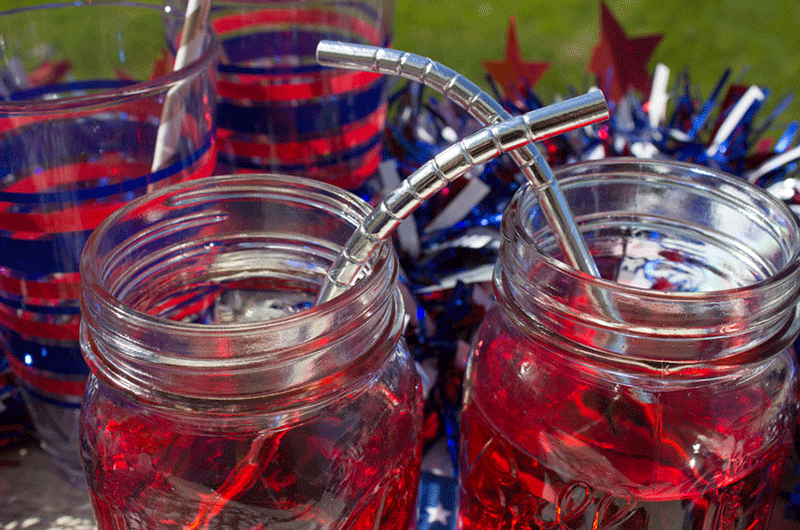 You wouldn't dream of hosting a Fourth of July gathering without wearing your red, white and blue…so why would you let your cold beverage miss out on a chance to express your extreme fandom?
Thanks to Aardvark's metallic and Fourth of July paper straws, your drink can match the theme of your party for the USA. These durable, bendable and FDA-approved paper straws won't bleed ink or fall apart in your drink and are better for the environment than regular, boring old plastic straws.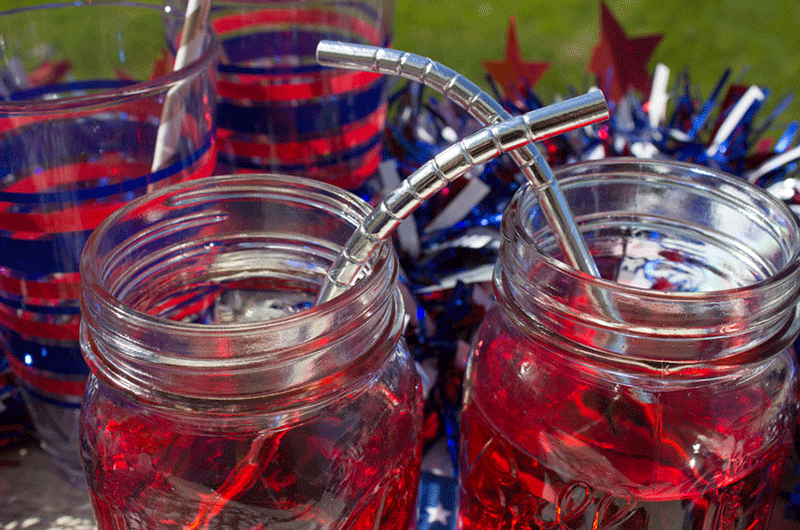 Made right here in the USA, Aardvark's Fourth of July paper straws are available on www.aardvarkstraws.com (a pack of 24 straws range from $4.99-$5.25).
The Fourth Martini:
1 1/2 oz. Vodka
1/2 oz. Triple Sec
1/2 oz. Blue Curacao
1/2 oz. Sweet & sour mix
1 dash Grenadine
Mix all ingredients—except grenadine—in shaker to chill. Pour into a martini glass. Add a dash of grenadine for that festive red, and a Fourth of July paper straw from Aardvark for the cherry on top!
*Found recipe on Pinterest by Bartender Magazine