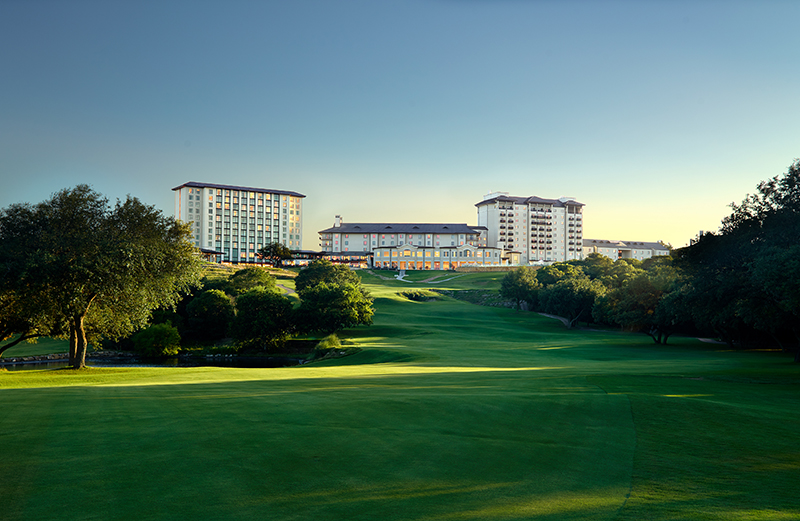 Omni Barton Creek Resort & Spa
Austin, Texas
by Sherra Meyers
Get Acquainted
Omni Barton Creek Resort and Spa is a secluded and exclusive retreat situated amidst the lush, rolling hills of the Austin, Texas Hill Country. Spanning over 4,000 acres, the property offers a serene and tranquil countryside experience, complete with elegantly designed guest rooms and suites that seamlessly blend in with the surrounding natural environment. All the while, providing convenient access to the numerous on-site amenities. Boasting stunning panoramic views of the Hill Country, Omni Barton Creek offers an unparalleled luxury experience, featuring three outdoor pools, four world-class golf courses, exceptional restaurants, and the renowned Mokara Spa, which offers a serene sanctuary on the hillside. Designed to cater to the discerning traveler who seeks the ultimate in relaxation, comfort, and sophistication, Omni Barton Creek Resort & Spa is a truly unique destination that combines rustic charm with modern amenities, providing guests with an unforgettable experience.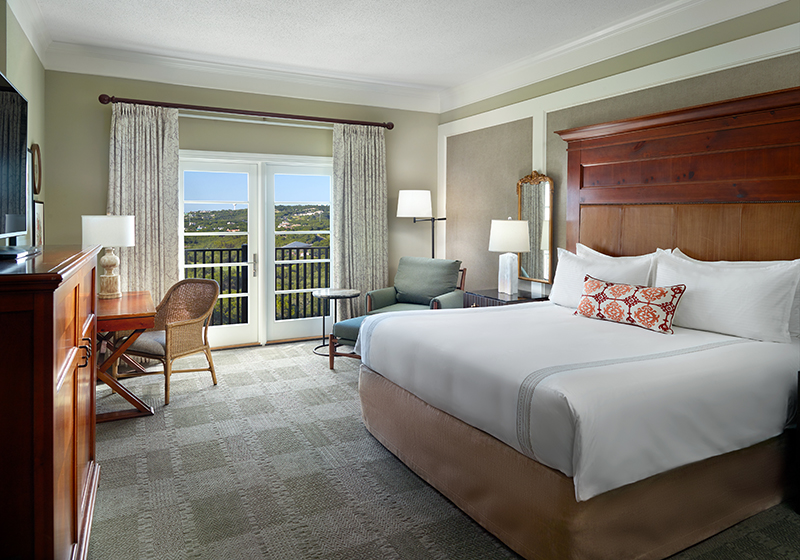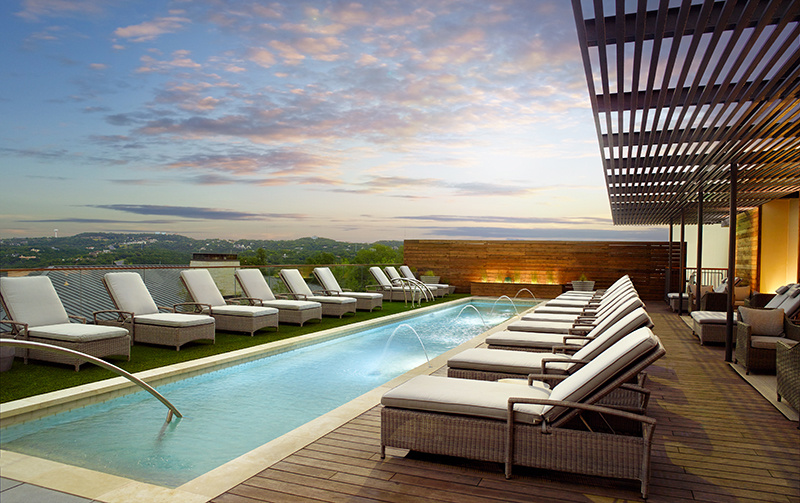 Here's the Scoop
During my recent stay at this hotel, I was impressed by the stunning wedding venues situated on the property, which could pose a challenge for those determining which one as the perfect fit. The guest rooms are spacious and include a soaker tub, as well as an elegant glass-enclosed shower with a rainfall showerhead. The fitness center is expansive and offers a wide array of classes. Additionally, browsing through the spa store was a delightful experience after indulging in the luxurious spa services. The pool area was immaculate, boasting a spectacular infinity pool. The property's location provides breathtaking views in every direction, and the lush and verdant grounds are truly impressive. The hotel offers a lovely touch with small fires set up at night and S'mores kits provided for guests. The remote and tranquil location of the hotel does not hinder access to other parts of the city. For those who prefer to remain on-site, the hotel offers an array of outstanding dining options and cocktails, where one can enjoy a lively atmosphere.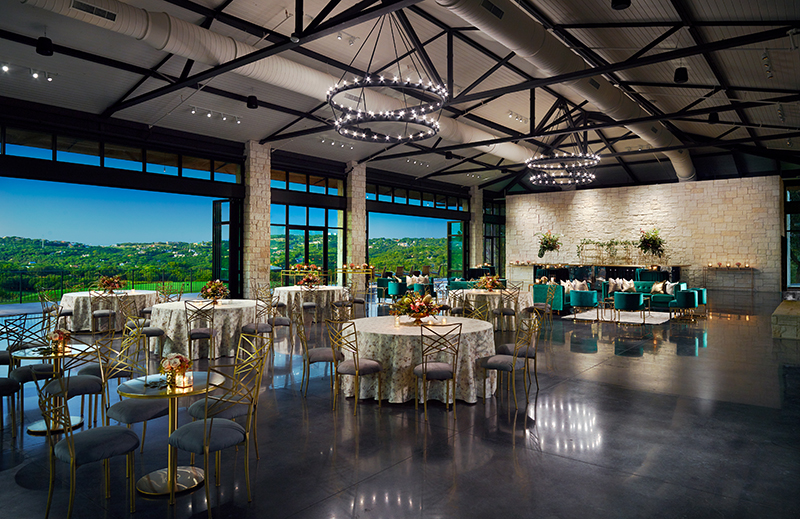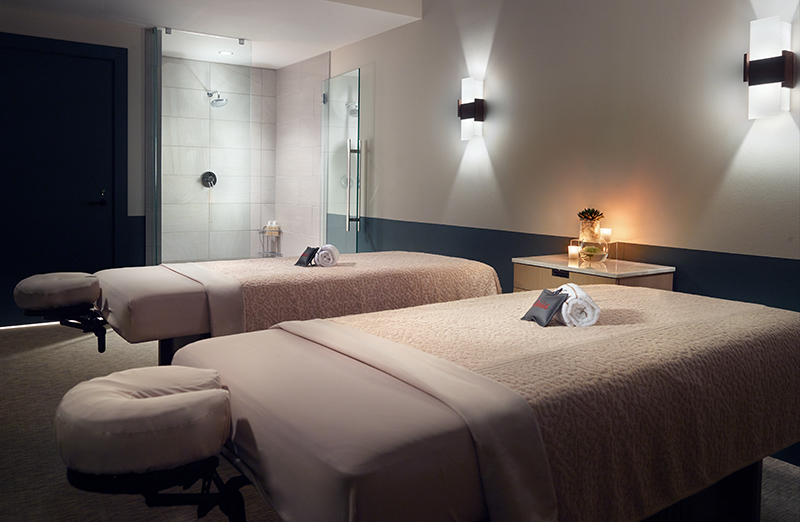 Big Day Details
Omni Barton Creek provides a wide array of options to couples seeking an ideal location for their wedding ceremonies and receptions. The facility offers several ceremony spaces and multiple reception venues to choose from. For more intimate weddings, the Wildflower Atrium is an excellent option, accommodating up to 288 guests while featuring stunning floor-to-ceiling windows that provide breathtaking views of the surrounding countryside. The Hill Country Pavilion is an ideal choice for wedding receptions, with its elegant sweeping views and stunning chandeliers. Additionally, the Rock House, situated amid the beautiful landscapes of the golf course, creates a serene and picturesque setting for memorable wedding events.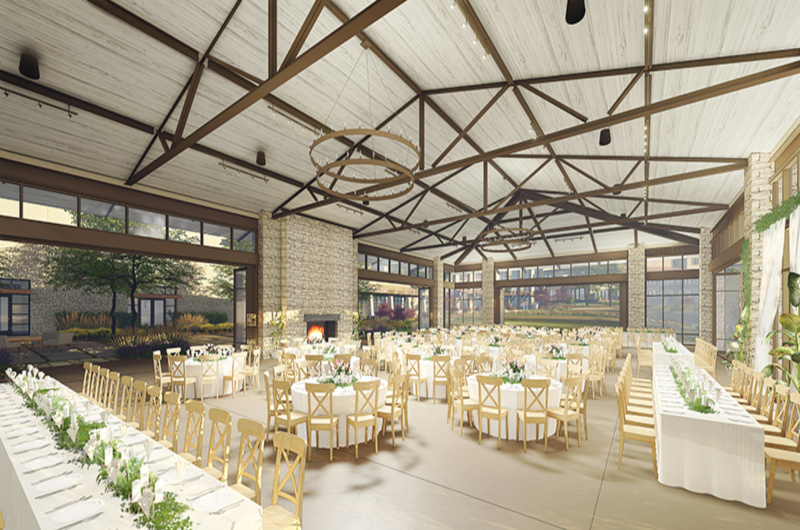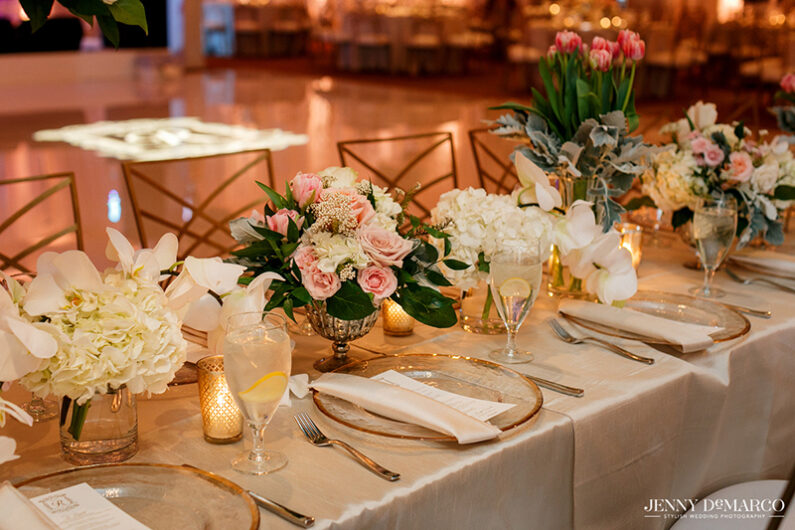 Get the Dish
The Omni Barton is home to a selection of exceptional restaurants that offer an unparalleled dining experience. For those seeking a refined and sophisticated atmosphere, Blind Salamander Kitchen and Bar is the ideal choice. Chef Francisco Baca's expertly crafted dishes showcase the finest in fresh seafood and seasonal platters, complemented by an exquisite range of garden-inspired cocktails. For a more casual and intimate dining experience, Nopales is a must-visit for lunch. This charming eatery blends the flavors of Texas delicacies with South American cuisine, resulting in a unique and flavorful menu that is sure to delight the palate. For those looking to dine by the pool, Travis Pool Bar and Grill is the perfect spot. Here, you can enjoy frozen beverages and an array of delicious grilled dishes while lounging by the pool or in a private cabana.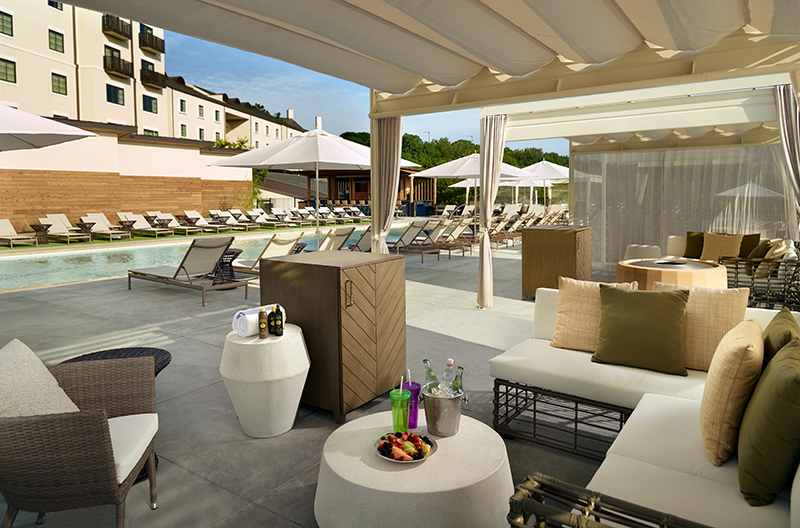 Out and About
Omni Barton Creek offers a plethora of on-site activities, ensuring that guests are never lacking for entertainment. The Mokara Spa, spanning 13,000 square feet, boasts luxury spa treatments, salon services, and a private rooftop pool that overlooks breathtaking Hill Country views, providing an ideal oasis for tranquil lounging. The Barton Creek Golf Course, featuring four
courses, offers tee boxes situated amidst the lush Fazio Foothills and Canyons, providing golf enthusiasts with an unparalleled experience. For those seeking an evening of entertainment, the Sixth Street Entertainment District, a mere 17 miles away from the resort, offers upscale restaurants, bars, boutiques, art galleries, and entertainment along the entire strip.
All in all, Omni Barton Creek provides its guests with a diverse range of activities and amenities, ensuring a memorable and satisfying wedding weekend retreat.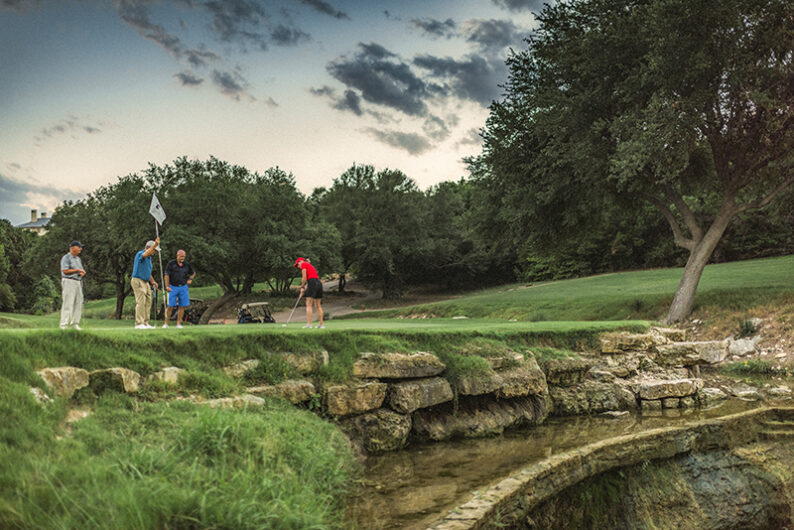 https://www.omnihotels.com/hotels/austin-barton-creek