Located in Midtown Atlanta, SweetWater Brewing Co., has become a Georgia staple for craft brews, an exceptional atmosphere and, recently, a full-service restaurant in the taproom.
With three different event spaces and a diverse catering menu, SweetWater offers options for every step of the bridal process whether it's engagement parties, wedding ceremonies or receptions. Choose from a high-end experience in The Woodlands with the barrel and sour beer facility, an upscale feel overlooking the bottling line in the The Reel Room, or the Taproom/Patio for unique experiences guaranteed to make your occasion one that guests will never forget.
Prices per room differ based on day of the week and number of guests and each space holds a varying capacity ranging from 100 to 450 guests:
The Woodlands can accommodate up to 100 seated guests and up to 300 standing and is available for rent on Saturdays and Sundays.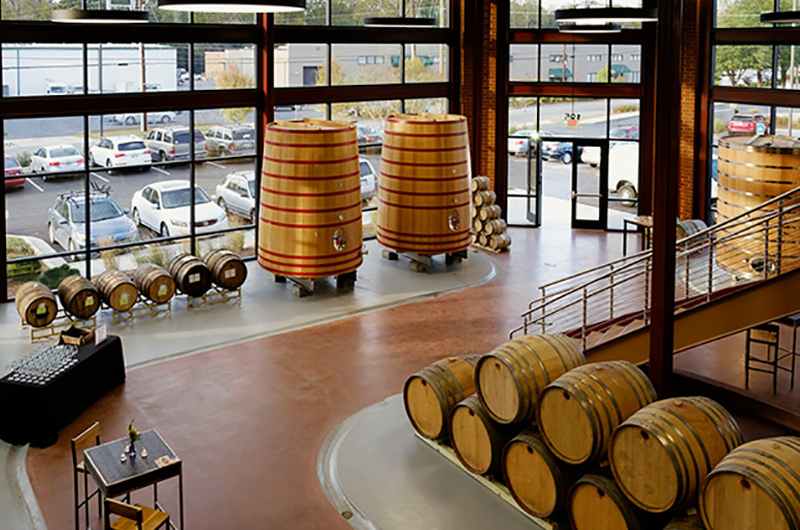 The Reel Room can accommodate up to 250 seated guests, up to 450 guests reception style, and is available for private events seven days a week.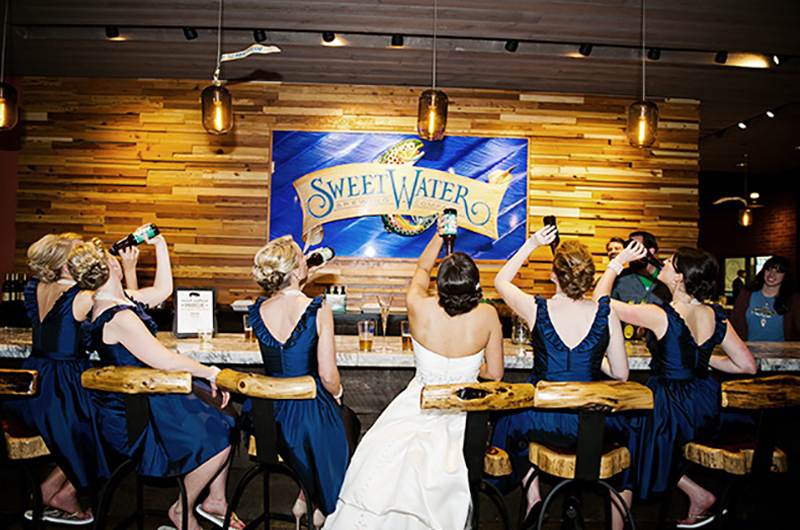 The Taproom interior can accommodate up to 115 seated guests and up to 300 guests reception style. Combined with the Patio, the space fits up to 200 seated guests and 600 guests reception style, available for private parties on Mondays and Tuesdays.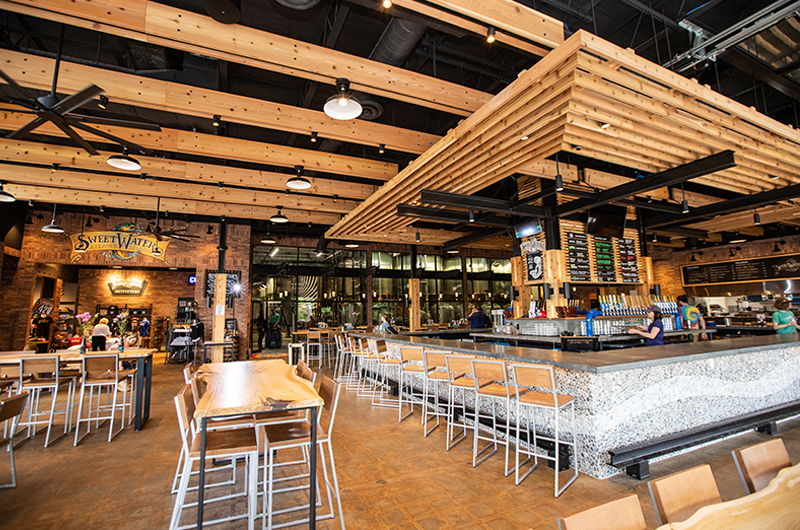 SweetWater also offers customizable catering packages prepared by renowned chef, Nick Anderson, ranging from $20-60 per person. Choose between building your own or own of our crowed favorite Plug & Play options including Barbecue, Chicken & Beer ($25 per person) and Goin' Taco ($20 per person).
Customizable catering packages include a variety of options such as: The Chattahooche ($20 per person) comes with one buffet, side platter and dessert; The Cawtaba ($40 per person) comes with your choice of two buffets, sides, and desserts and one platter, salad, and hot app; and The Nantahala ($65 per person) comes with two buffets, sides, salads, platter, hot apps, desserts, and three passed apps.
With SweetWater's unique private party options, diverse catering menu, and exceptional atmosphere, the event's team is able to brew up any celebration imaginable.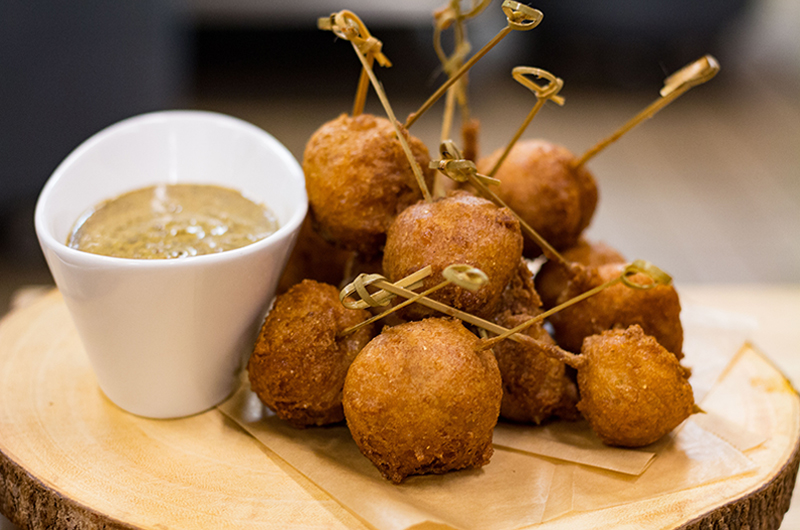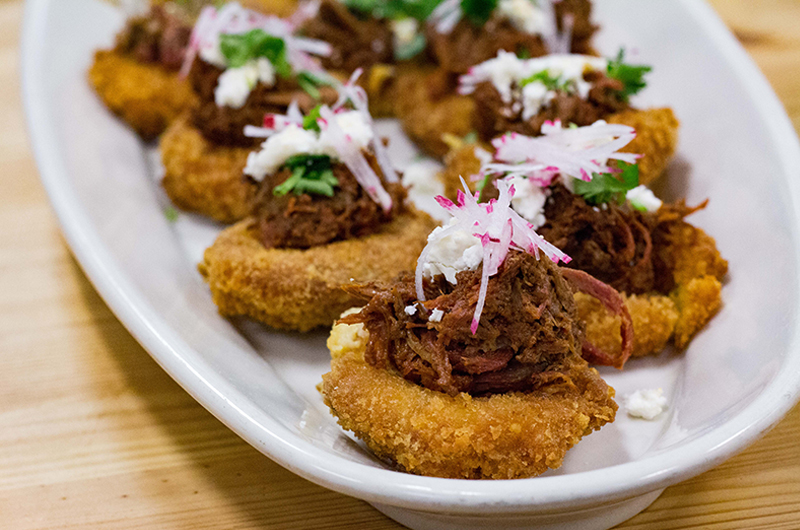 Images provided by SweetWater Brewing Company