Ranked by U.S. News as the best Florida beach in 2020, Destin flaunts frequent sunshine, sugar-white sand beaches, and gorgeous Gulf waters—just a few reasons that make the area a popular wedding destination. 360 Blue, a highly reputable luxury vacation rental company on the Emerald Coast, offers multiple stunning, beachfront properties to host a wedding weekend in Destin and Miramar Beach that are perfect for an intimate gathering or an elegant, outdoor ceremony. Much planning goes into a couple's big day, luxury honeymoon, or other romantic occasions. 360 Blue enjoys working and maintaining mutually respectful relationships with the finest local vendors to help accommodate their clients' variety of styles, personalities, and logistics, and one of these luxury properties is bound to fit your wedding weekend vision.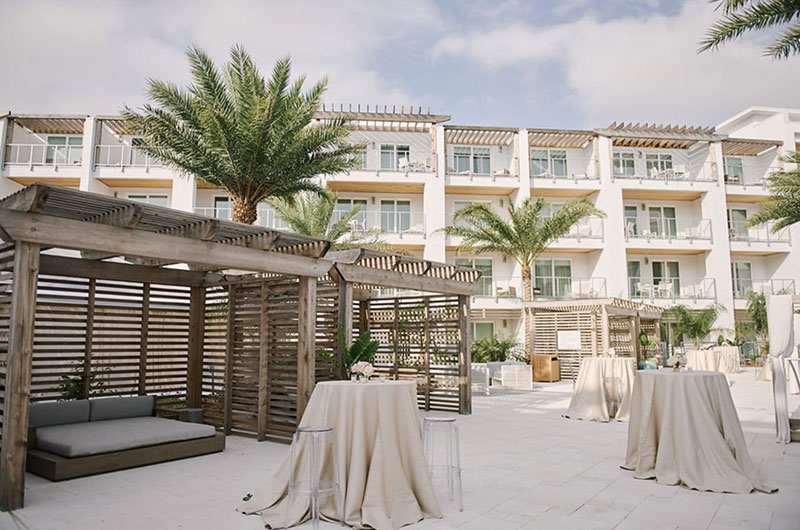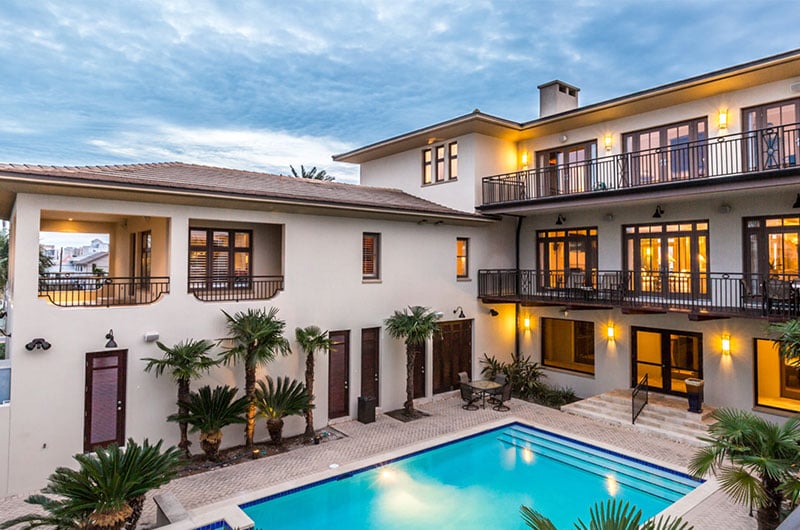 Straight out of Casablanca, Destin's Villa Blanco offers stunning lagoon and pool views, along with space for all your guests to relax. This property sleeps up to forty people, perfect for a celebration with you, your family, and your friends.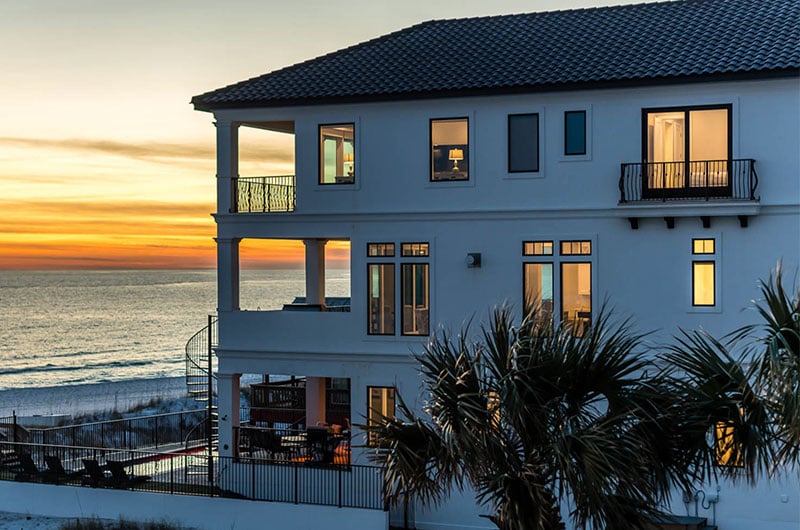 Miramar Beach's Beachfront Bliss is all about the views. Featuring three levels of gulf-front balconies, you will never run out of opportunities to see the water. And you can't miss the rustic, farmhouse charm waiting for you inside.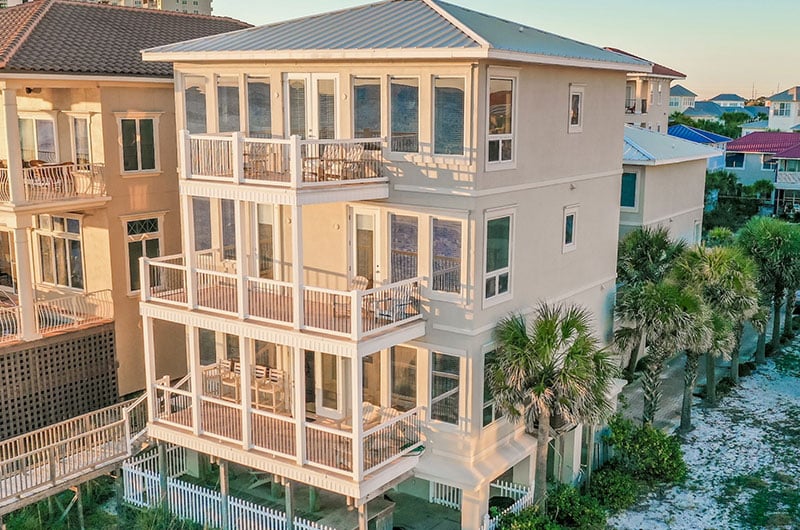 For those planning a smaller ceremony with their nearest and dearest, Gulf Splendor, fit with a private indoor pool and large entertaining porch, packs a huge punch. With access to a private beach, you and your loved ones can escape reality in this beach-chic bungalow.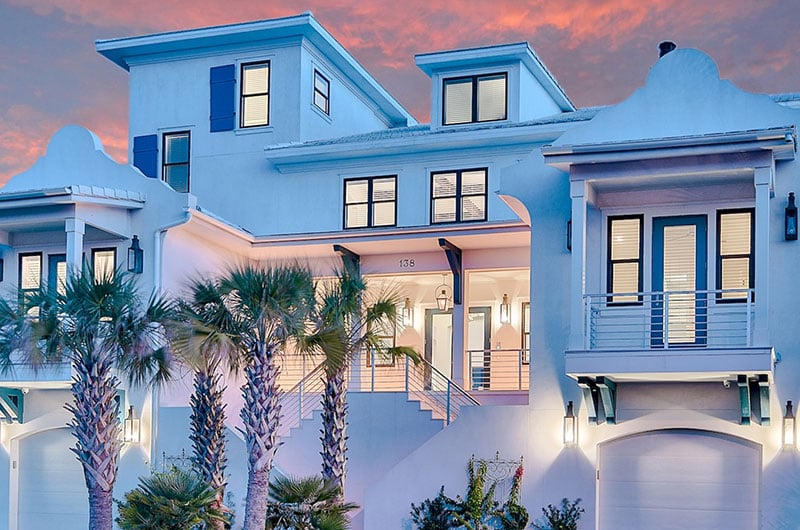 Add in some glam with Beachside Paradise, a modern, resort-like property on Miramar Beach. Recline with your girls in the gorgeous, gulf-front infinity pool and host an unforgettable wedding brunch on the open floor plan first floor.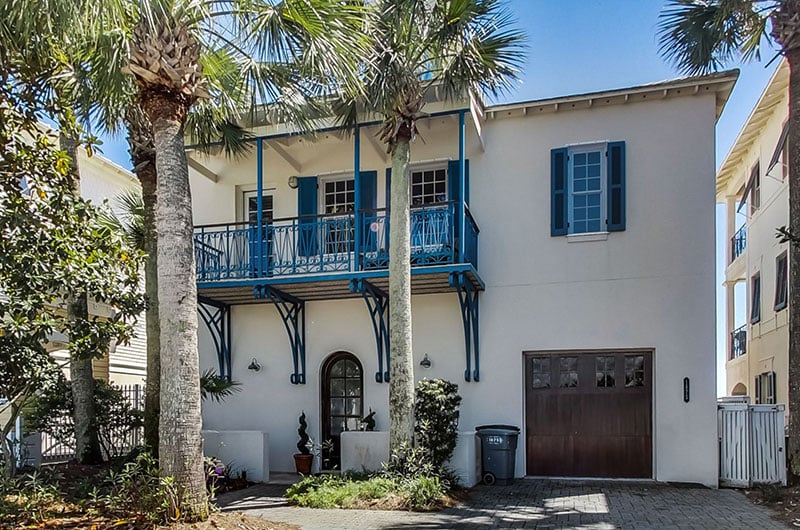 Las Puerto is complete with all the romance of an afternoon in Spain. You and your guests can bathe in the warm light from the two balconies as you look out on the dramatic gulf views. Then, you and your inner circle can take a load off at the stunning private pool.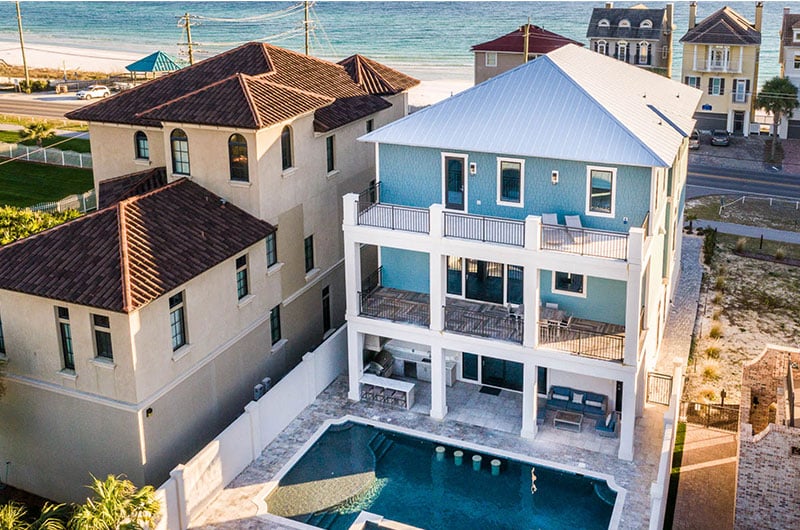 Nobody's feeling blue at Miramar Paradise! With a large private pool deck for all your festivities, spa-chic bathrooms, and a pristine open floor plan, you'll feel relaxed as ever on your big day.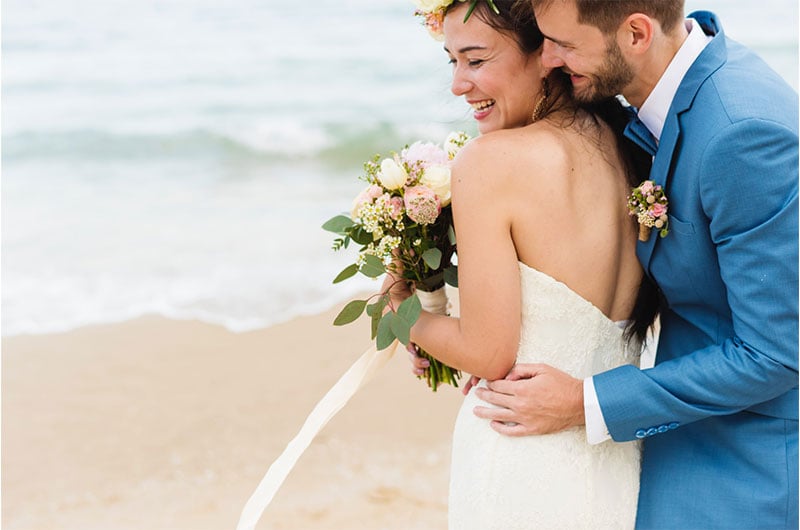 360 Blue assures that the home you choose is thoroughly clean and ready, providing you peace of mind to focus on other details on your wedding checklist. Their wedding-friendly properties house up to forty-nine people and have picture-perfect backdrops. For all weddings and events held on-site, there is a non-refundable venue fee and refundable damage deposit in addition to the cost of the rental. Fees vary by property, so contact 360 Blue directly to get a better cost estimate.
360 Blue offers properties with both private and public beach accesses. Simply obtain a beach wedding permit from the county to ensure your wedding is the only one scheduled for that time and location. Each of these beachfront properties to host a wedding weekend in Destin and Miramar Beach provide a setting for an unforgettable Florida beach getaway that's relaxing, fun, and meaningful. Let 360 Blue help you celebrate with a small ceremony, beachside celebration, or a relaxing getaway by showcasing their luxurious venue options for your dream destination wedding.
Images provided by 360 Blue