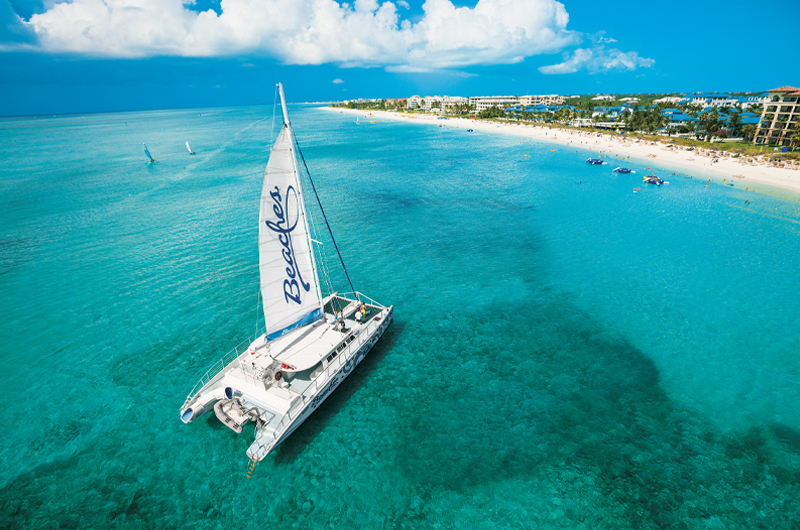 The more the merrier, they say—and nowhere does that hold more true than at a Beaches® Resorts wedding. The more guests you bring, the more Bells & Whistles you'll get. And to sweeten the pot, you can even pick and choose the perks that mean the most to you. There's so many great options, you're sure to find some you'll love:
• Welcome Celebration Cocktail Party
• Wedding Lobster Dinner*
• $1000 Credit Towards Catamaran
• Rum & Game Night
• 6-Night upgrade to a Honeymoon Butler Suite
• And many more!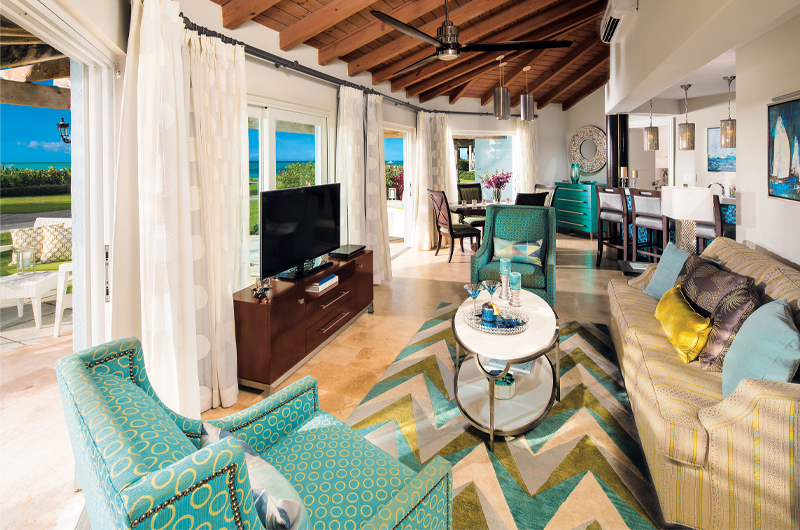 You can even get a Free* Tropical Wedding for as many guests as you like when you stay 3+ nights. Beaches includes the best of everything for your ceremony and reception. Sweet fuchsia dendrobium orchids in a stunning bouquet and a matching boutonnière for the bride and groom. A candlelit silver lantern centerpiece filled with seashells and starfish on a table setting of white china, sparkling crystal, and shining silverware with white-cushioned Chiavari chairs for all their guests. There's even a two-tiered white fondant cake topped with fuchsia dendrobium orchids, and a complimentary 5" x 7" wedding photo.
And while the Free* Tropical Wedding is complimentary with a three-night stay or longer, you can always add customized touches to make your special day even more extraordinary. Chiavari chairs can be enhanced with decorative slip covers and embellishments. A vast array of placemats, table linens, place settings and table décor (think centerpieces and candelabras) are available to create a dazzling tabletop. Beaches has styled everything—the colors, flowers, and finishing touches—to help you bring your vision to life.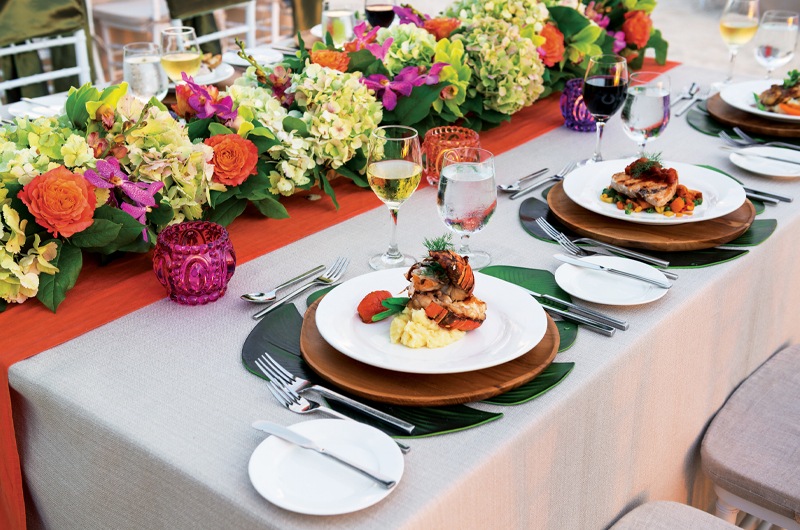 Best of all, once the vows have been exchanged and the bouquet has been tossed, the honeymoon you've always dreamed of begins for you…while your guests enjoy the vacation of a lifetime. Don't worry about a thing, because everything is included. Every land and water sport under the sun. Extraordinary 5-Star Global Gourmet™ dining at up to 21 restaurants per resort. Up to 14 bars per resort, where premium liquors are always on the house. It's the perfect union of a wedding, honeymoon and vacation…for everyone.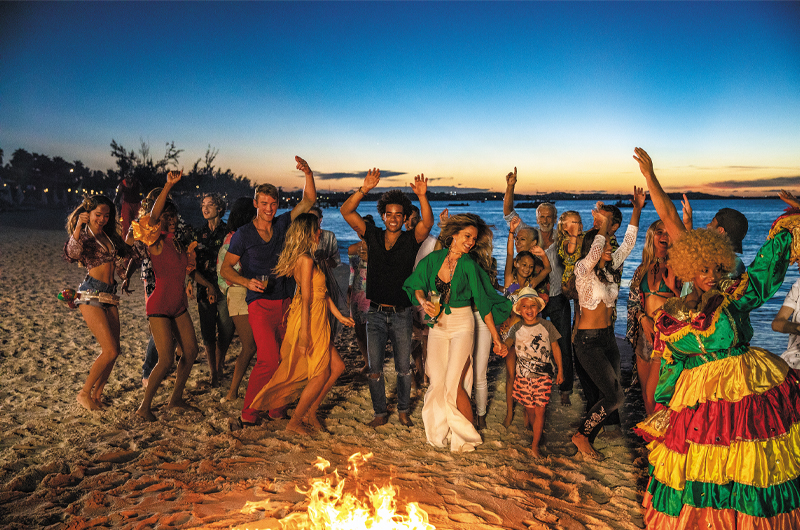 Check out more info here: beaches.com/weddings 1-877-BEACHES or call your Travel Advisor
For important terms & conditions visit: beaches.com/disclaimers/dwmpspringsummer2020
Beaches® is a registered trademark. Unique Vacations, Inc. is an affiliate of Unique Travel Corp., the worldwide representative of Sandals and Beaches Resorts