Today on the Southern Bride Blog we are excited to tell you about Peaceful Oaks Bed, Breakfast & Barn. This venue is not only perfect for Southern Bride and Grooms, but also couples looking to getaway for a relaxing, peaceful retreat.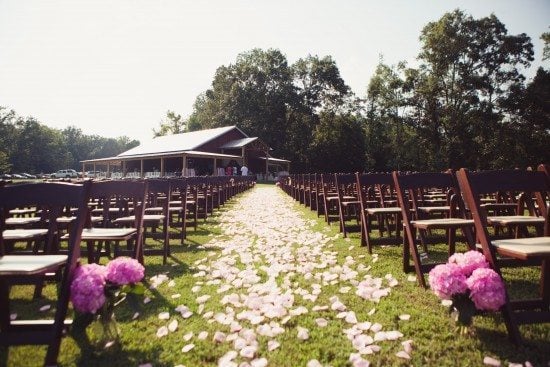 Situated on 36 secluded wooded acres with two ponds and large shaded trees, Peaceful Oaks Bed Breakfast and Barn in Medina, Tennessee is the perfect country getaway to give guests that middle-of-nowhere feel but also the convenience to nearby area attractions. But what's truly unique about the destination, located just outside Jackson, is that it offers southern brides a rustic wedding venue in or around the classically country Moonshadow Barn and lodging for the wedding party to stay overnight—all on one property.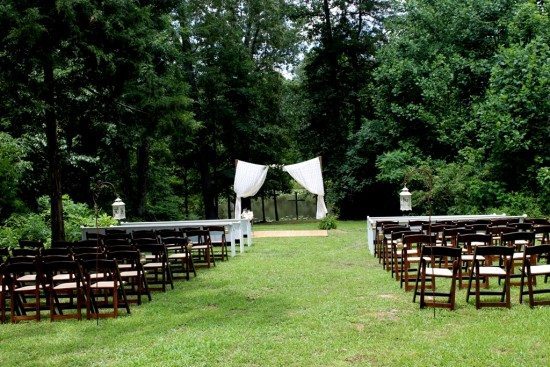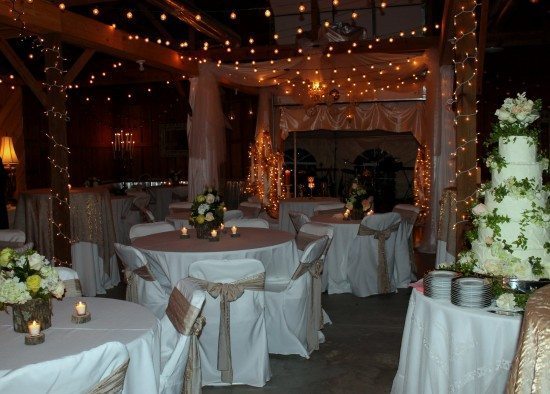 The owners, Chris and Johnnie Sampson, started the business as a bed and breakfast in 2009—but as the barn wedding trend grew, so did the amount of love that was put into renovating the property's barn. Today, the two sincerely find joy in providing brides with a rustic, country wedding venue where no two weddings are the same.
The newly-renovated Moonshadow Barn offers brides a dressing room located in the barn loft, a large, indoor temperature-controlled open floor area, a wrap-around covered patio and a catering kitchen.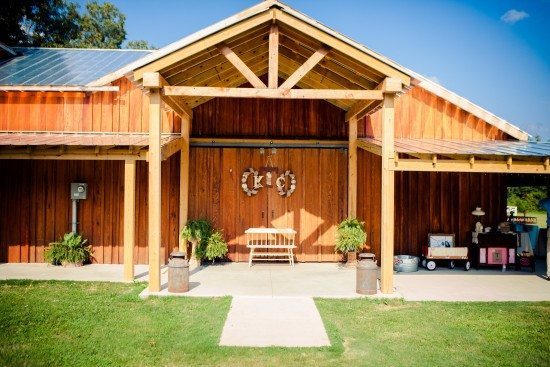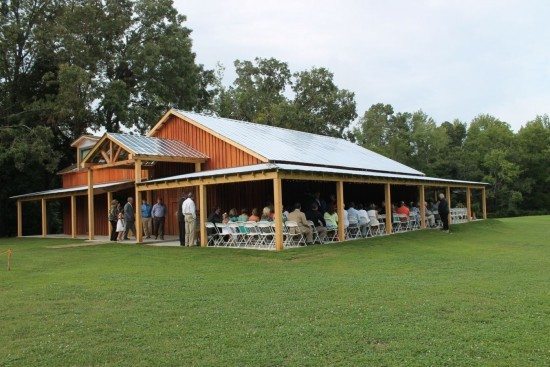 Events held at Peaceful Oaks Bed Breakfast and Barn have ranged anywhere from simple, southern chic to all-out country elegance. Brides love that they have the opportunity to change out the style of tables, lighting, music and color to create a unique theme for their special day. Seating has ranged from old wood, handmade benches to classic fabric-covered chairs, or even bales of hay. And choosing the exact location for the ceremony can be just as fun. Weddings can be held inside the Moonshadow Barn, outside under the barn's covered porch, in an open field or nestled among the trees that surround the two fishing ponds.
Weddings, receptions and rehearsal dinners can be booked separately or in conjunction with the three suites at the bed and breakfast. It is truly a wedding venue where brides can create the customized event of their dreams.
For more information about Peaceful Oaks Bed Breakfast and Barn, go to peacefuloaksbandb.com or call (731) 616-7921.
Don't forget to check them out on Facebook by clicking HERE.