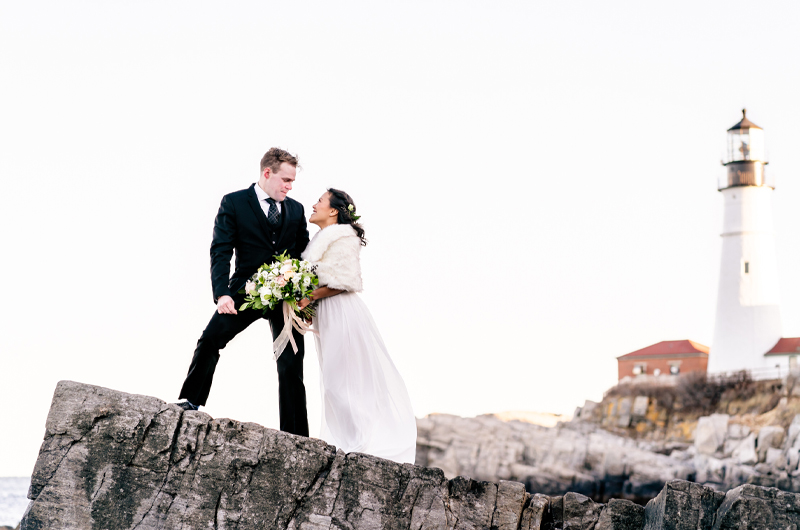 Nestled on the rocky coast of Cape Elizabeth, Maine sits the stunning Portland Head Light; one of the world's most iconic lighthouses. During the summer, Portland Head Light is bustling with visitors and tourists from all over the world. But during the late fall and early winter, the lighthouse and park slow down and only a few locals can be spotted, bundled in their warm coats exploring the scenic landscape. Peaceful and quiet with only a few visitors, this was the perfect time of year for an intimate elopement in front of the iconic lighthouse.
With its breathtaking landscapes, innovative (and incredible) local cuisine and the countless hidden gems around every corner in the historic Old Port, choosing Portland was a no-brainer for Eric and Regina, who traveled from Boston for their wedding day.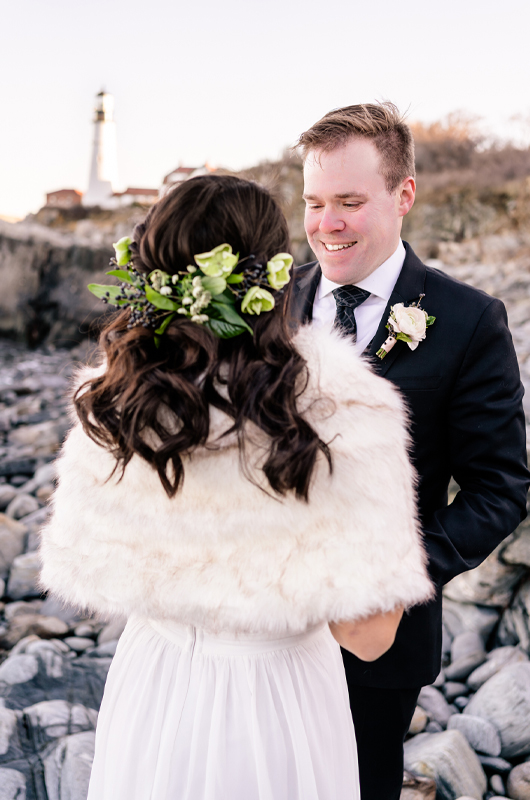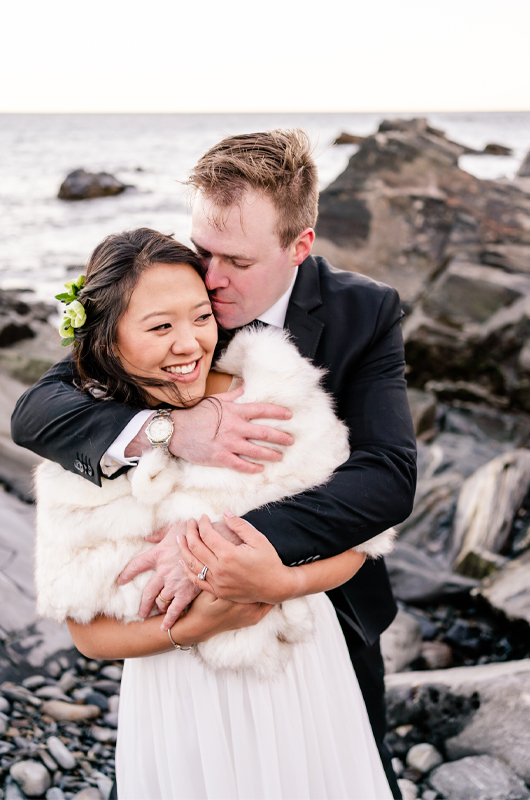 In the morning and early afternoon they listened to their favorite music and grabbed lunch and some brews at one of Portland's countless breweries before Regina treated herself to hair and makeup. Then, the two of them put on their wedding day best and headed off on their next and biggest adventure.
Florals, vow books and hand warmers in tow, Eric and Regina trekked down the coast to the ceremony site.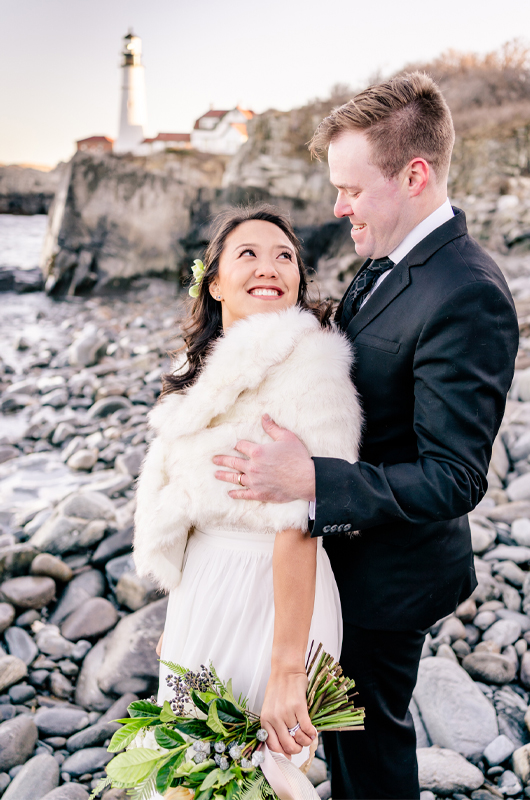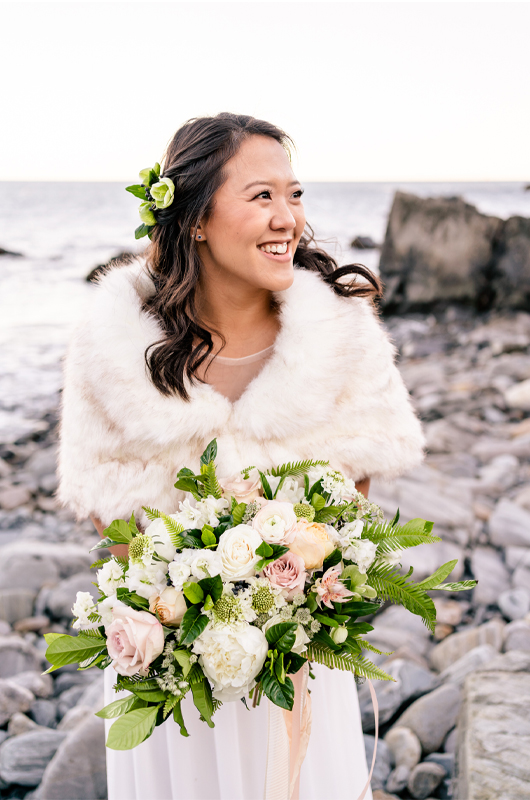 There are many trails around the Portland Head Light, but the best spots require a sense of adventure. Navigating their way down and around the rocks, they found a spot near the base of the lighthouse, where the waves, mere steps away, lapped gently along the shoreline.
They exchanged their vows, laughs, a few dad jokes, and finally, their first kiss as husband and wife.
After exploring the rocky coast, lighthouse, and taking their husband and wife portraits, Regina and Eric headed off to the Old Port for a celebratory dinner with their closest family and friends.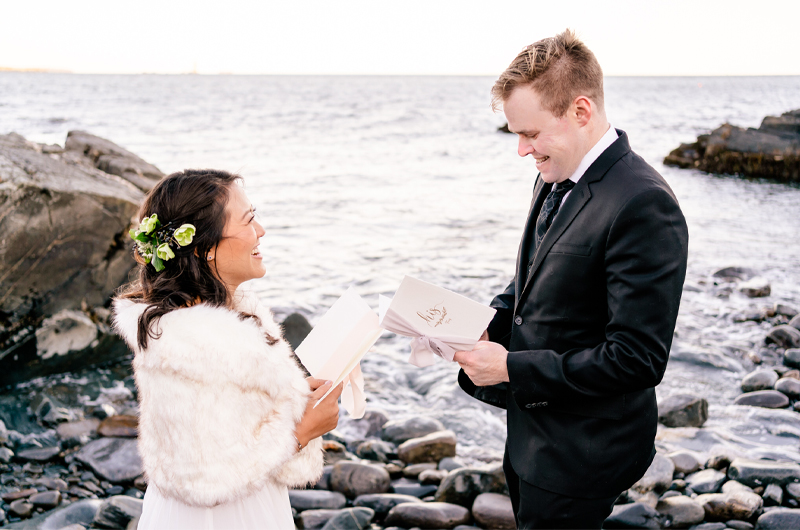 photographer + design + planner: Adventure & Vows | florals: Harmon's Floral Company | hair & makeup: Lindsey Green