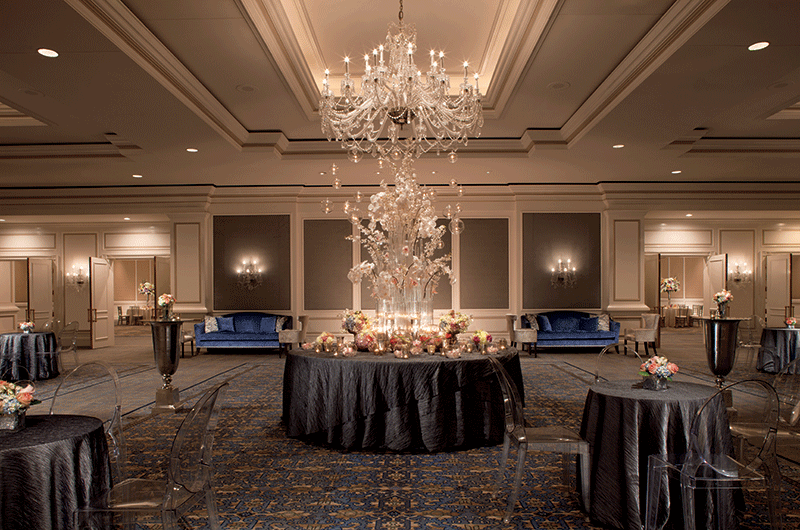 St. Louis
By Suzanne Scharff
We all know, or have heard of, friends and family that are loyal to the core to the Ritz-Carlton brand and going so far as to plan their vacation on the geographical placement of Ritz properties. And, it's no wonder, as the Ritz employees are in turn even more ardent loyalists to their guests – ensuring nothing short of bespoke service wrapped up in luxurious amenities.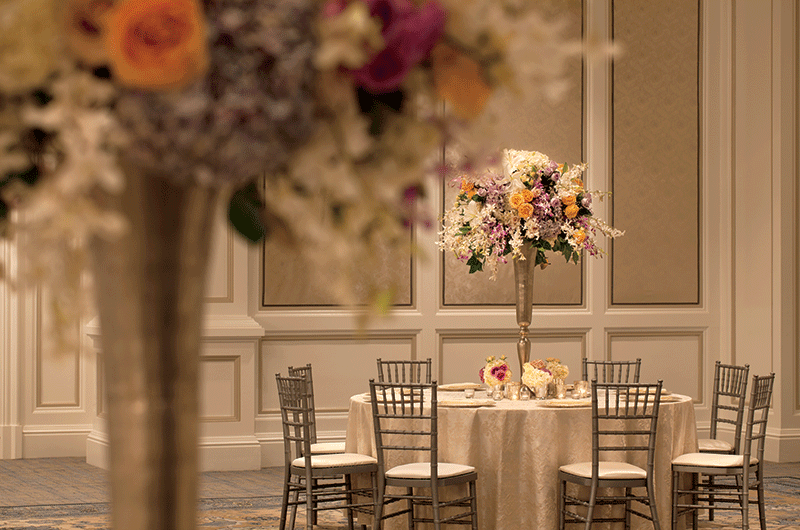 The Ritz-Carlton, St. Louis makes its presence in the quaint and upscale suburb of Clayton, just minutes from downtown. Nestled among a plethora of boutiques, galleries and café's – the hotel is a welcome beacon for discerning travelers, a favorite haunt for local residents and a most enviable venue for happily ever afters..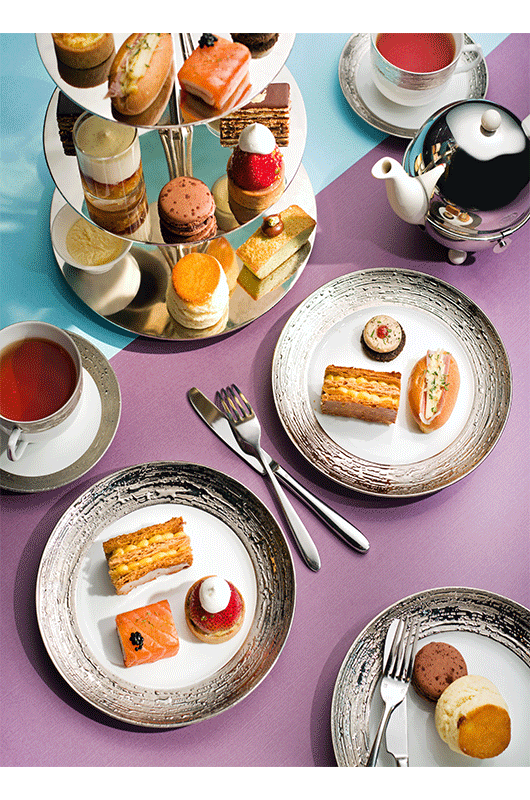 Katie Zvorak, special events manager, is as passionate about weddings as if each were her own. She enjoys getting to know the couple and discerning their wants, needs and going the extra mile through extracting the essence of their personalities and incorporating it somehow, somewhere over the course of the wedding celebration. It's what she calls – surprising her clients with a truly "wow moment." Additionally, the attentive staff is instructed to keep their "antennas up." by "watching and hearing," to further ensure guests experience nothing short of an absolutely unique and personalized experience.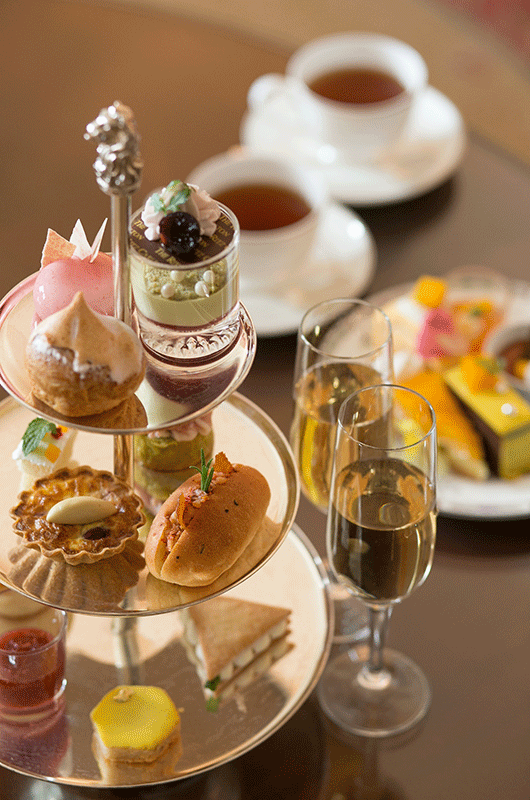 The following list is a just a glimpse of the amazing and unique guest experiences that Katie and her team have designed for their wedding groups.
1.      Syracuse vs. Duke drink station – Due to the competitive nature of the bride & groom, a drink station, color-coordinated by team color, was showcased in the Lobby. Guests started a friendly rivalry by choosing which spirit to sip, creating quite a buzz.
2.      Recreating the Engagement – An English tea service, commemorating the couple's engagement in London's Hyde Park, was delivered to the connubial couple upon their arrival.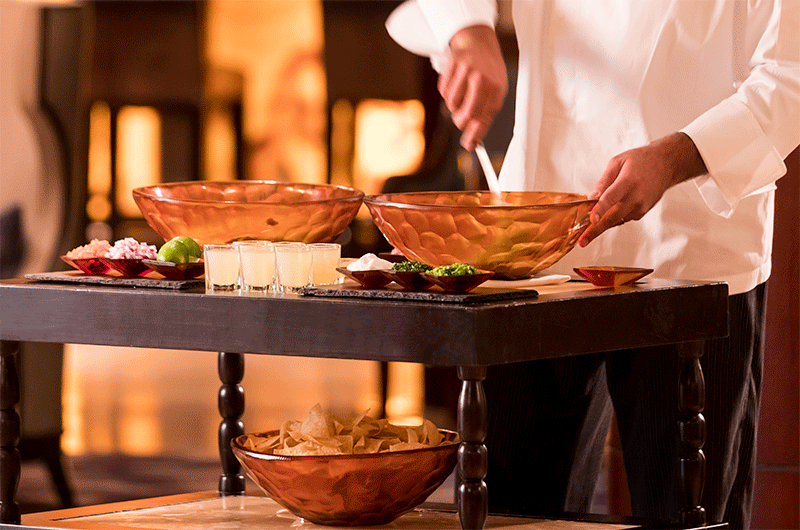 3.      Bride's famous "Killer Guacamole" – Katie had Chef make the Bride's "killer guacamole" with her recipe in the Lobby,  and offered recipe cards to all their hotel guests as they checked in. Many of her family instantly recognized Ana's famously named "Killer Guacamole". Wedding guests loved and devoured it!
4.      Chocolate plane Welcome Amenity – Since the bride & groom both worked at a private aviation conglomerate, Katie ordered edible planes from a local shop, Chocolate, Chocolate, Chocolate Company; however, the Pastry kitchen did the beautiful decorations!
5. Parent Amenity – Katie usually sneaks her own pic of the bride and groom during the wedding day, then frames it and places somewhere in the Parent's room while they're at dinner. In this case, the mother (who loved their cake) received a slice of cake for added sweet measure!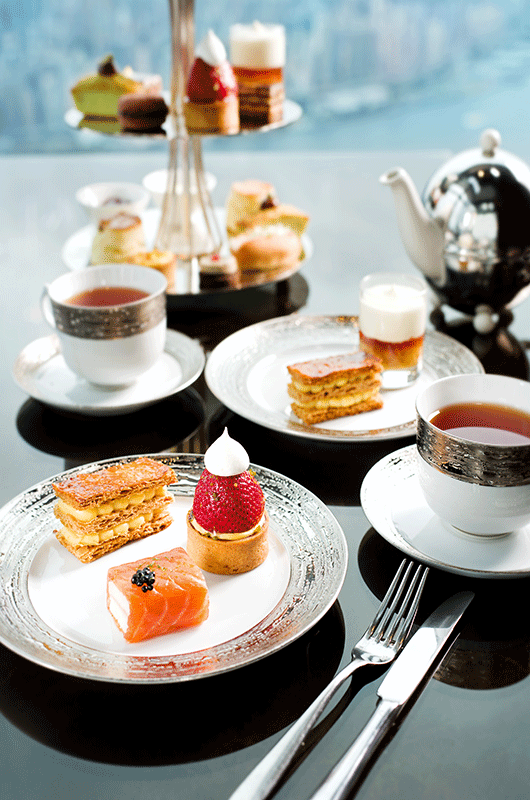 6. Impressing the bridal party –  Katie found out the bridesmaids planned to have breakfast in The Restaurant so she pulled the procession list from the wedding planner and personalized each place setting with a scrumptious strawberry. 
7. Very sentimental bride – Katie and her crew welcomed the marital couple recently married at a nearby church with a bottle of champagne. She then saved from the bottle and provided the couple with the cork and a celebratory note as a keepsake.  
8. Puzzle crazy – Katie knew this couple loved doing puzzles together, so they put constructed one with their marriage date and their new last name, of course, highlighted with the Ritz-Carlton logo! And, perhaps it will also become a great future framed momento that just might adorn their home.
9. Twittering Groom- The Groom, who joked he was very twitter savy and enjoyed a large following, also commented daily on how he was always very impressed by our combinations of infused water, offered in our lobby. Katie and staff mocked up a twitter post from the groom and put on display next to the water stand for added fanfare.
10. Pasta-crazy Father of The Bride – The FOB bride was so obsessed with obtaining the recipe of their famous "Oprah Sauce" (yes, named after Oprah, herself )from the renowned Giovanni's on the Hill restaurant that The Ritz-Carlton went above and behind to catch Giovanni, himself, as he opened the restaurant and had a video recipe tutorial made, as well as a batch of pasta sauce for Father of bride to take home and stash in freezer for future cravings. That's amore.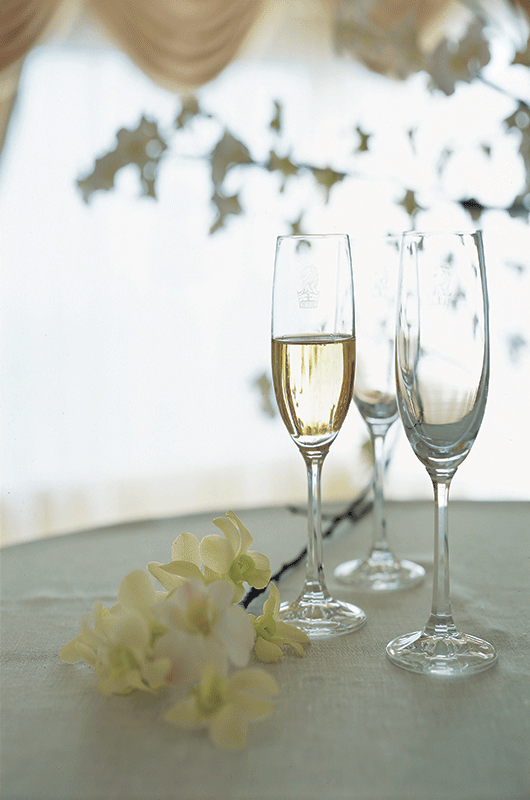 While Katie is diligently attending to the bridal couple and their party's needs – there are other key players making sure magic happens behind the scenes. Along with the Big Day feast the outstanding chefs along with the pastry chefs provide an enticing array of menus designed for "Beyond Your Wedding" for Wedding Showers, Rehearsal Dinners, Getting Ready Menus, and Bon Voyage Breakfasts. And, while you're not getting your feast on guests can get their relaxation and rejuvenation on, on-site with signature wellness massage and facial treatments. A full service spa is located nearby and again, the staff can coordinate all requests. Whether there's an Engagement, rehearsal/bridal party, Wedding Day, or Honeymoon on your horizon, Katie and her team are ready to turn your dreams into Ritz-Carlton memories.