Check out some stunning scenarios from the winning weddings of the 10th edition of Belief Awards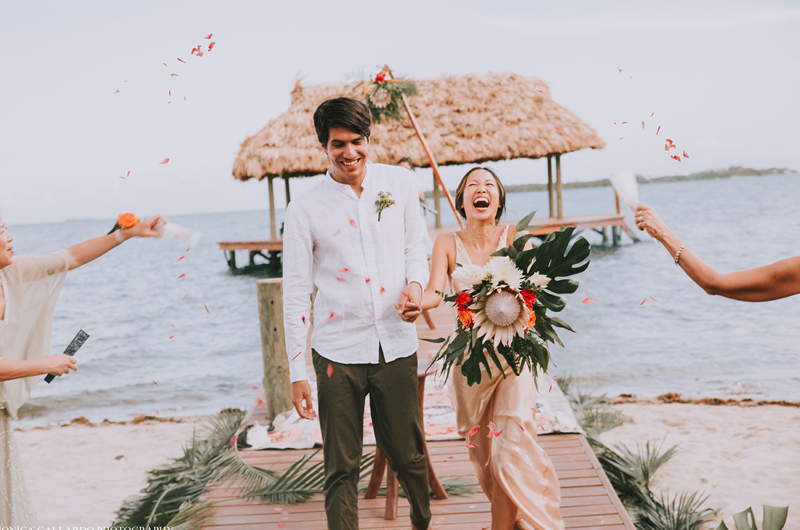 Deciding where to get married might be really tough! The winning weddings of the 10th edition of Belief Awards offer a full collection of awesome places for weddings around the world.
ONE | Lipari, Aeolian Islands, Italy
Planner: Francesca Casamento (Eolie in Love) | Photo: Stefania Paternostro
Lipari is the largest of the Aeolian Islands, in Italy. Its beautiful sea and landscapes have stolen the hearts of Nealle and Lucia, a couple from the UK. First, they had their marriage proposal there and then they decided to get married on this island.
TWO | Manuel Antonio, Costa Rica
Planner: Meghan Cox (Mil Besos) | Photo: Sylvia Guardia
The couple was looking for a romantic style with a touch of glamour, set on the rooftops with coastal and rainforest views in Costa Rica. The venues were a big factor in achieving her vision.
THREE | Placencia, Belize
Planner: Rachael Roe ( Signature Belize Weddings) | Photo: Monica Gallardo
"When working in Belize, we sometimes forget how beautiful our palette is from the beginning. This wedding helped us embrace the beauty of the beach, and enhance it using local flowers, locally sourced food, and unique Belize elements", says the wedding planner Rachel Roe.
FOUR | Kefalonia, Greece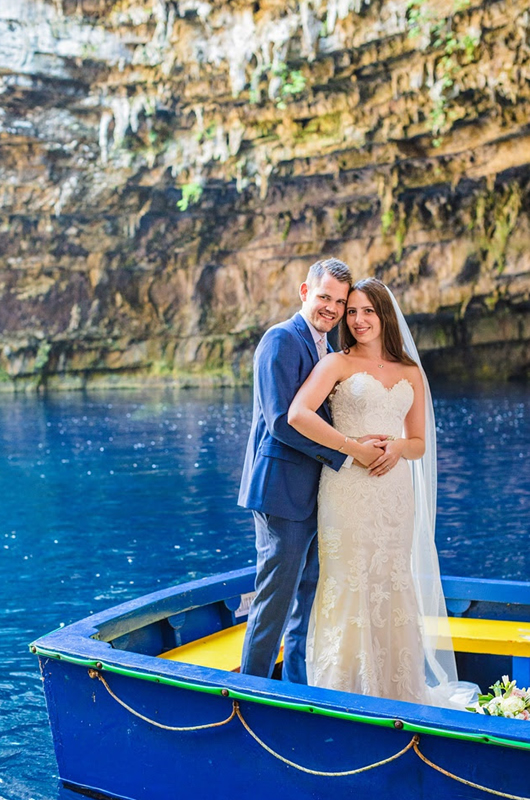 Planner: Donna Palimeri (Kefalonia Weddings) | Photo: Ben Rigas – Wedding Stories.
Bruce proposed to Jennah at a small private cove in Kefalonia. For their big day, they decided to return to Kefalonia – a very meaningful place for them.
FIVE | Brúarárfoss, Iceland
Planner: Vigdís Bjork Segatta (Luxwedding Iceland) |
Photography: Iceland Wedding Photo
The couple wanted to get married by a waterfall and to go to some amazing locations for their photos after the ceremony. Adam and Valerie had already traveled together a lot and they wanted to have a day of adventure. This wedding was an elopement and it did not have any special theme color – the Icelandic nature took care of the theme!
SIX | Playa Paraíso, Ecuador
Planner: Ruby Rodriguez | Photography: Mariuxi Pogo
Their love for the beach was what united Erika and Italo from the beginning. The gorgeous beach (Playa Paraíso), the mix between the romantic and delicate and the rustic and chic were key pieces for the design of this beautiful wedding.
SEVEN | Gloucestershire, UK
Planner: Mary Cushen Wedding Planner | Photography: Albert Palmer Photography
The wedding was based on the couple's love for the outdoors (especially the bride). Having an outdoor ceremony was key, no matter what the weather was like. They brought the outdoors in by having place names written on leaves from their Grandmas garden and using tree pictures as the base for the table plan. Having an open-sided, double-hat tipi added to the atmosphere and gave you the sense of being outside but staying dry (well most stayed dry!).
EIGHT | Lake Maggiore, Italy
Planner: Valentina Lombardi (Italian Wedding Company) |
Photography: David Bastianoni
Eimear and Micheal have been guest to a wedding in another lake in Italy. This is how they decided to have a destination wedding in Lake Maggiore."They really wanted a Roman Catholic ceremony in a traditional Italian chapel. So we chose for them the small chapel on Isola Bella – Borromeo Islands on Lake Maggiore", says Valentina Lombardi, the wedding planner.
NINE | San Miguel de Allende, Mexico
Planner: Guadalupe Alvarez (Penzi Weddings) | Photography: Blest Studios
Adrienne's father is from Guadalajara. It meant a lot to have their wedding in Mexico and have her family there. Adrienne fell in love with San Miguel de Allende the first time she visited with her family years ago. After a lot of searching in the US, once the couple landed in Mexico it was quickly decided.
TEN | Crete, Greece
Planner: Anna Laudanska – Crete For Love |
Photography: Andreas Markakis Photography
Vicky, the bride, has a large Greek family as both her parents come from Crete, so the wedding ought to have a Cretan character, highlighting the hospitality Greeks are known for, the good Mediterranean food and, of course, the fun! Anthony, with his Italian family and friends, brought such an elegance to the wedding with their carefully selected outfits and their amazing energy, that turned this wedding into an unforgettable party.
ELEVEN | Evora Boat, Lisbon, Portugal
Planner: Wedding Tailor & Planner Rui Mota Pinto |
Photography: Pedro Bento Photography
Can you imagine getting married on a boat? The Tagus River, in Portugal, was a big thing for this couple – they both love it, their proposal was held there and for Carla, it was important to get married by the River. After a church ceremony, the couple took their guests on a boat tour in the Tagus River.
TWELVE | Djúpavík, Iceland
Planner: Vigdís Bjork Segatta (Luxwedding Iceland) |
Photography: Sunday & White and Egle Gabryte, photo editing by Kristina Petra
According to the couple, Emma Levitt and Kenneth Royer, words cannot describe accurately how impressed they were with everything about the setting, place, and people in Djupavik. "From the delightful food to the charming accommodations and breathtaking setting, our group of 42 had an experience of a lifetime. We expected that dragging close friends and family halfway across the globe would lead to some regrets or concerns
afterward. There were none. Truly, it was a dream that exceeded all expectations", they say.
THIRTEEN | Alberobello and Polignano a Mare, Italy
Planner: Serena Ranieri – Italian Event Planners | Photography: Ivan L'Astorina
"The bride and the groom dreamed to have a venue close to the coast, possibly a Masseria since they already knew this particular kind of venue, so we focused the research on the Apulian territory. The choice of this wedding venue expresses the personality of this couple: two easy-going guys, very sweet and romantic", says the wedding planner Serena Ranieri.
FOURTEEN | Murcia and Granada, Spain
Planner: Pilu Delgado (Dream Events Worldwide, Spain) | Photography: Daniel Lopez Pérez Photography
This couple got married in Murcia, Spain, but they had a really special request: to take pictures in a very memorable spot for them, "Mirador de San Nicolás" and la Alhambra, in Granada. It was the first trip they took together and that was a real challenge as it is two hours away from Murcia. It was such an important part for them; they actually finished dinner and went after the party in the early morning.
FIFTEEN | Verbeke Foundation, Kemzeke, Belgium
Planner: Brigitte Kater (Perfect Celebrations) |
Photography: Ben Graus Photography
Virginie and Johan decided to get married in Verbeke Foundation, a museum of modern art. Culture, nature, and ecology meet each other at the Verbeke Foundation. With 12 hectares (29.7 acres) of scenic area and 20,000 m² (4,9 acres) of covered space, the Foundation is one of the largest private initiatives for contemporary art throughout Europe. This venue is very popular for photoshoots.
Thinking of something a little more domestic for your destination wedding? Check out this list of Southern Wedding Destinations with Incredible Views.