Sister Properties, Enjoy the Best of Both Casa Velas Puerto Vallarta & Grand Velas Riviera Nayarit Mexico
By Lynn Walker
GET ACQUAINTED
It is sometimes very hard to please everyone in your wedding party especially when it comes to FAMILY! Take a breath and let your guest select their own preference.
Casa Velas Puerto Vallarta is an all-inclusive, all adult boutique, 80 suite, luxury resort with services directed to the needs of those that want intimacy, romance and fun. Just 5 minutes from the airport tucked into an upscale neighborhood alongside Marina Vallarta Golf Club you will arrive at Casa Velas, where you will be welcomed with chilled and scented towels and a refreshing beverage.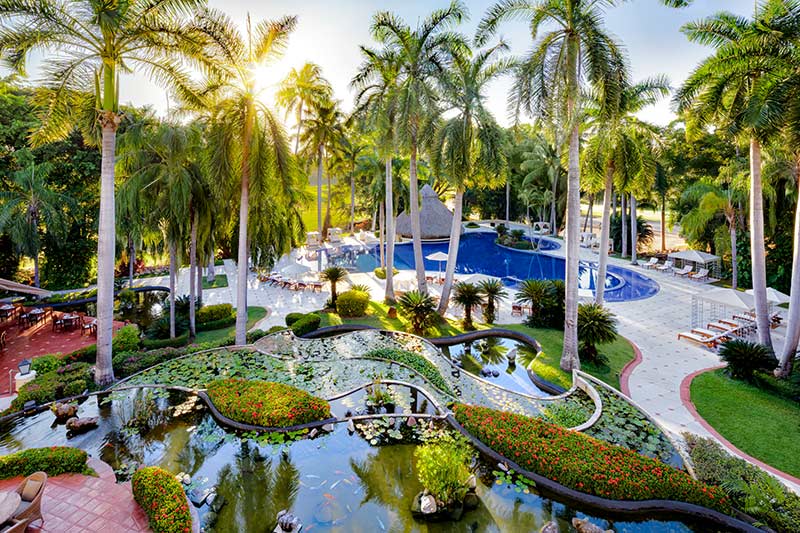 Grand Velas Riviera Nayarit is an all-inclusive, expansive, family resort on the beach with spectacular views of Bay of Banderas as well as the Sierra Madre Mountains. There is complimentary shuttle service between the two resorts located just 15 minutes away from each other.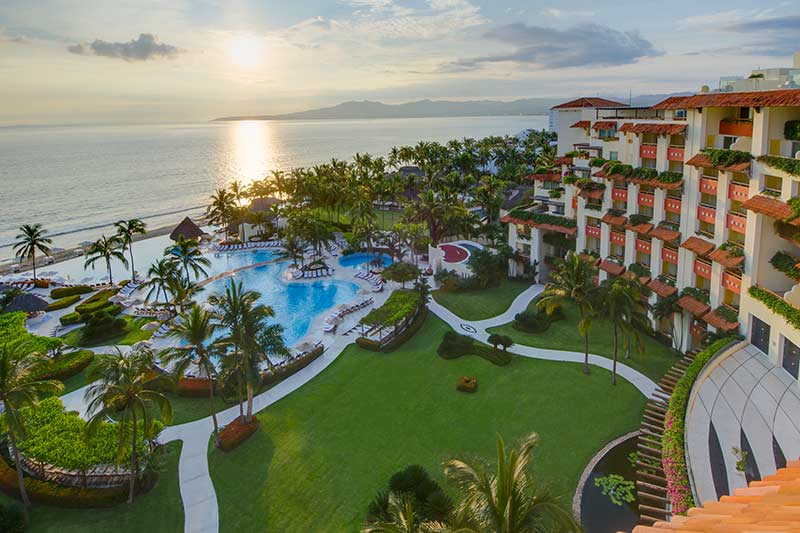 HERE'S THE SCOOP
Velas properties are renowned for their luxury and impeccable service and both of these properties certainly fit the bill. When planning your wedding it is sometimes very hard to accommodate everyone's needs, and don't think that will ever change! Therefore, these sister properties have created a relationship so that your guests can make their own choice of accommodations and still partake in the joy of the celebration.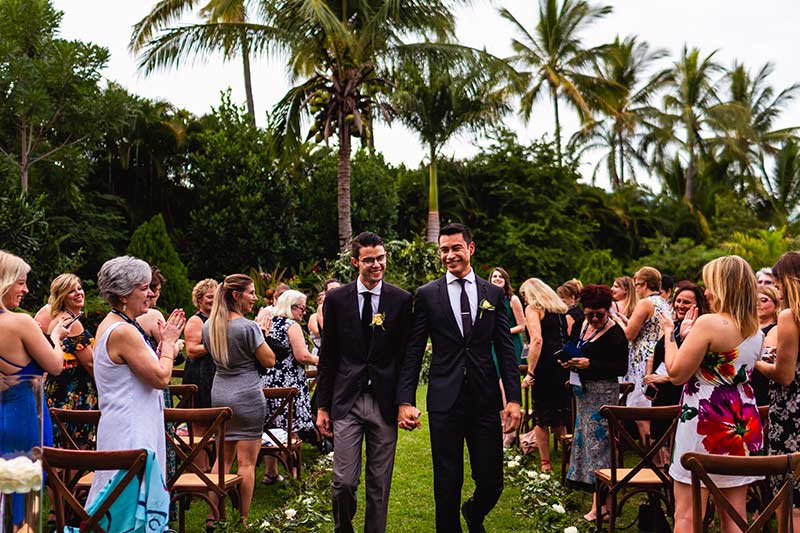 BIG DAY DETAILS
Casa Velas
The perfect destination for your romantic getaway or, a micro wedding. Casa Velas is an adult only resort so invite a few of your adult friends that are ready to make it a getaway and leave the kids with the in-laws!  From botanical gardens, an intimate archway or a private beach there are an array of locations to accommodate your special day. And if you do have guests that want to be there for your special day and make it a family vacation, the Grand Velas Riviera Nayarit is a wonderful option with a special programs and activities for Kids 4-12 and teens 13-16.
Grand Velas Riviera Nayarit
This grand resort has it all for you and your groom as well as friends and family. Pick your style and make your statement. The wedding professionals at the Grand Velas have done it all and eager for new challenges, their only goal is to make your day as unique as you. While we were visiting the property, there was a stunning Indian wedding complete with Prince Charming arriving on horseback for the beachside ceremony. Dream big and watch that dream come true.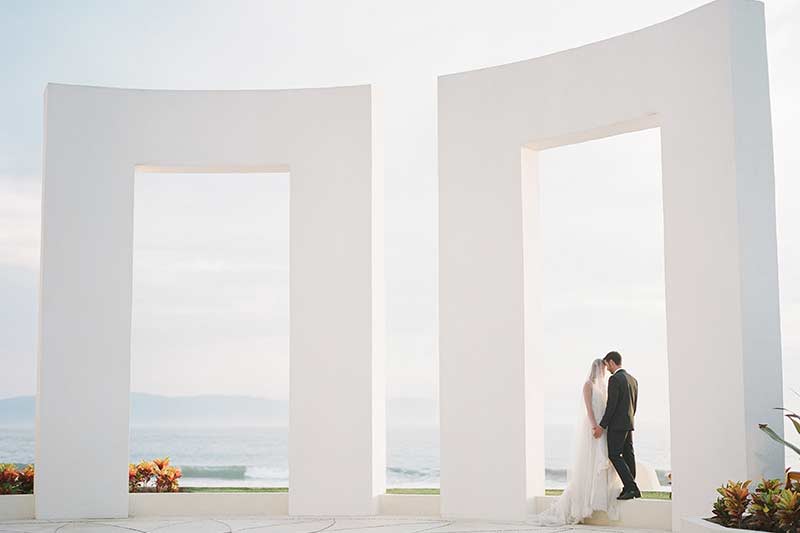 GET THE DISH
Casa Velas*
Emiliano's is a AAA Four- Diamond restaurant serving breakfast, lunch and dinner, overlooking a terrace of koi ponds and landscaped gardens with indoor and outdoor dining options.
Grand Velas Riviera Nayarit
Azul offers all day casual Oceanside dining and Selva de Mar offers lunch and afternoon appetizers in an open-air café.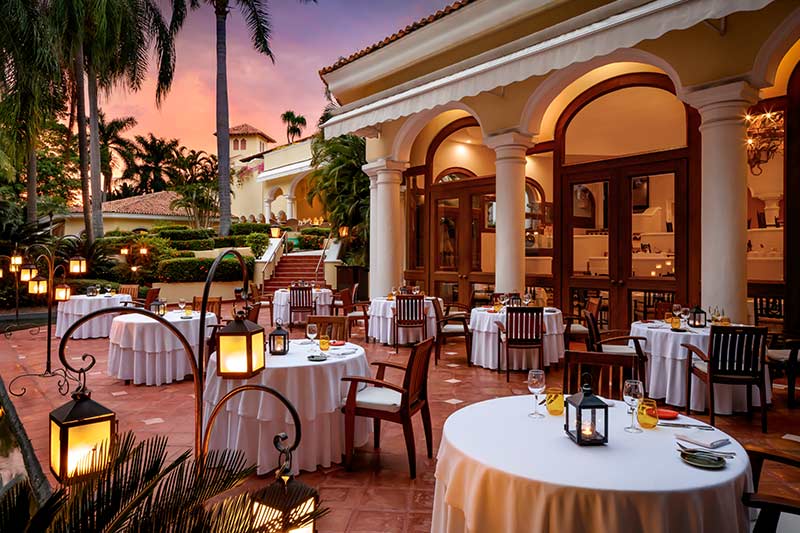 For Fine Dining from around the World
Sen Lin is a modern fusion of different Asian cuisines creating some tantalizing flavors.
Frida has a magnificent view of the ocean where you can savor the iconic flavors of Mexico. Named after a beloved Mexican Artist, the art of Mexican cooking is present in the aromas emanating from the kitchen. 
Lucca's is where the romance of Italy and the Mediterranean come alive in the fresh seafood and pasta creations with impeccable service and attention to detail, complete with a purse stool. 
Piaf will transport you to the French Riviera with the chic modern décor and classic French cuisine.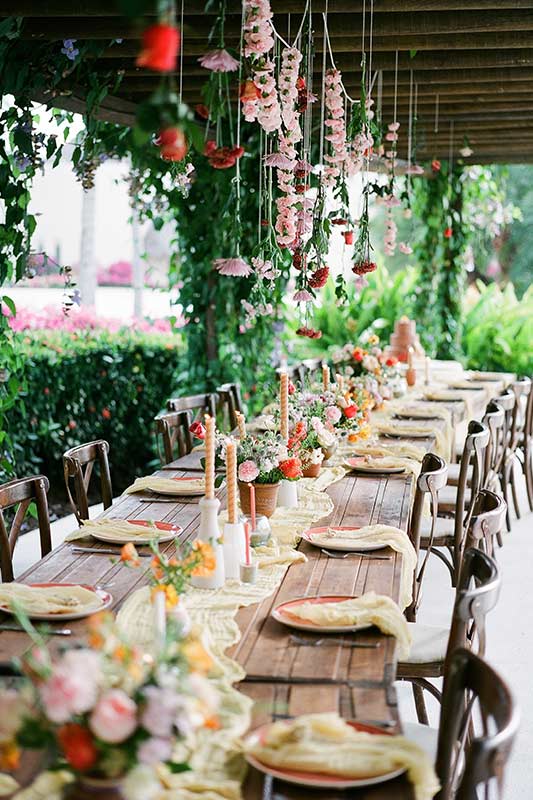 NOTE TO SELF
*When staying at Casa Velas you will have the opportunity to go to any of the restaurants on either property, however if you are coming in from Grand Velas you must be 18 years or older.
If you have golfers in your group, you must check out the packages available with 4 distinctly different courses in the area.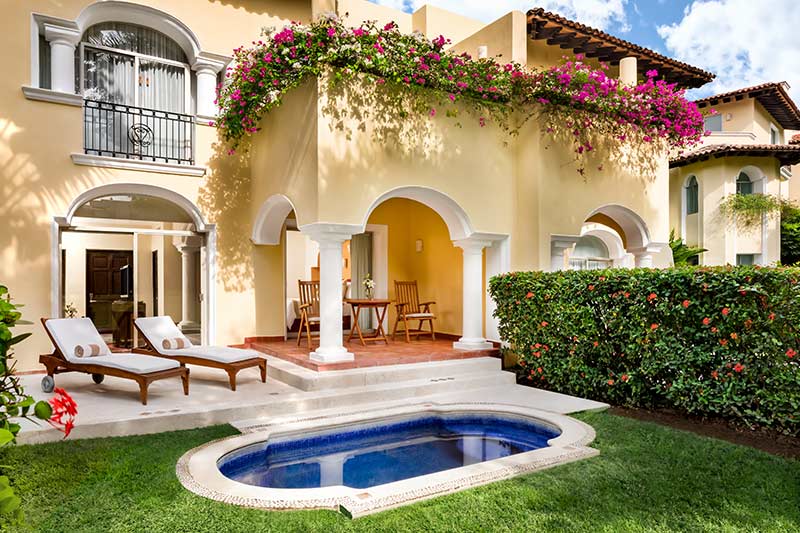 Check out all locations Velas Properties have to offer.