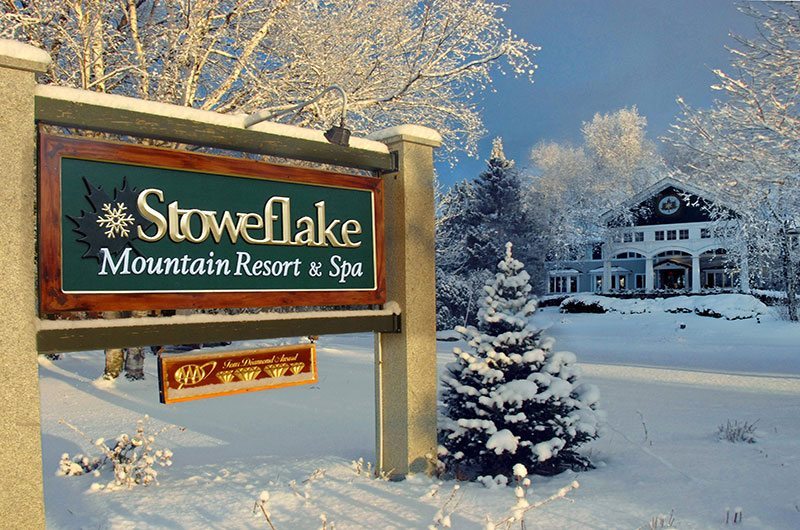 by Stacey Marcus
Here's the Scoop
Honeymooners who adore the great outdoors will fall madly in love with Stowe, Vermont. Whether you fancy sleigh rides, ice fishing, snow shoeing skiing, hiking, bilking, kayaking, golfing, swimming, paddle boarding or leaf peeping, there are plenty of activities to enjoy together. You can also discover a plethora of places to cozy up in the Green Mountains and delight in fine dining, spa treatments or boutique shopping.
Newlyweds looking for a perfect place to stay will find everything under the sun and snowflakes at The Stoweflake Mountain Resort & Spa, a family-owned resort brimming with charm.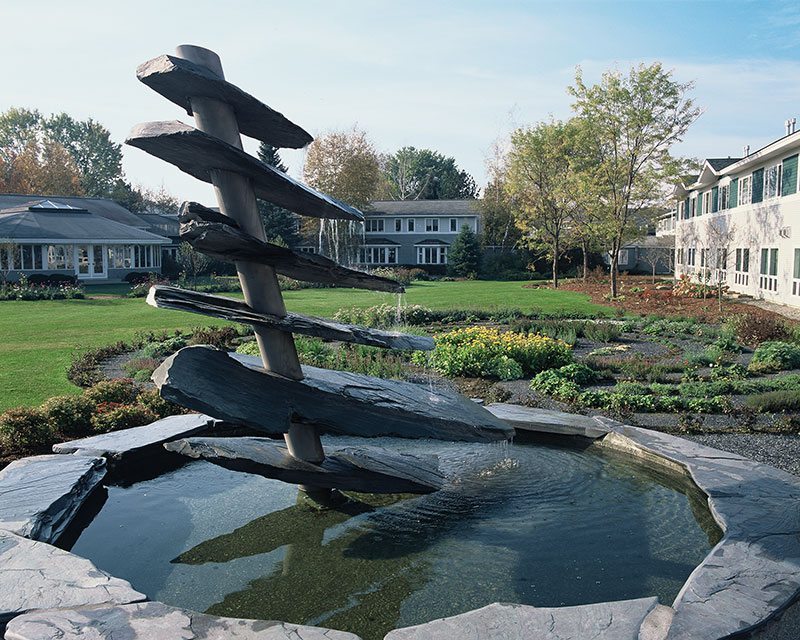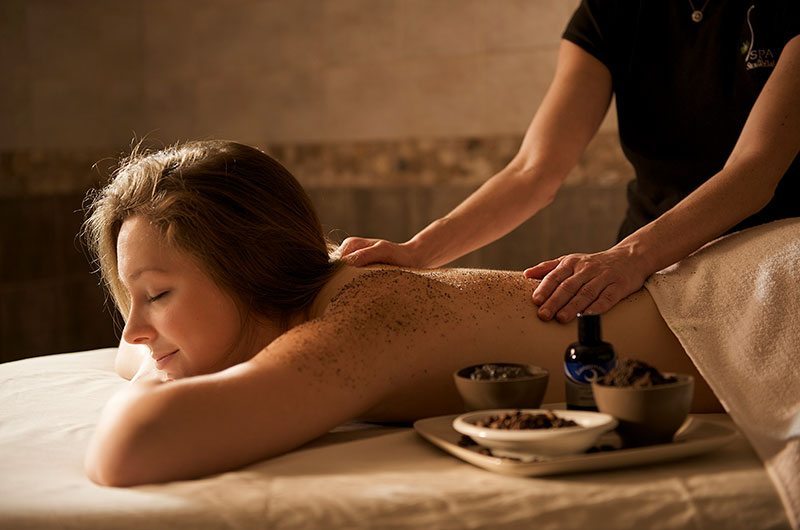 About
Stoweflake Mountain Resort & Spa offers the quintessential New England spot to celebrate love. Select from myriad spaces to stay including guestrooms, suites and townhouses. With over 50 years of welcoming guests, the Baraw family has perfected the art of gracious hospitality. Strolling around the glorious grounds or cuddling up in your suite, you will create indelible memories at the Stoweflake Mountain Resort & Spa.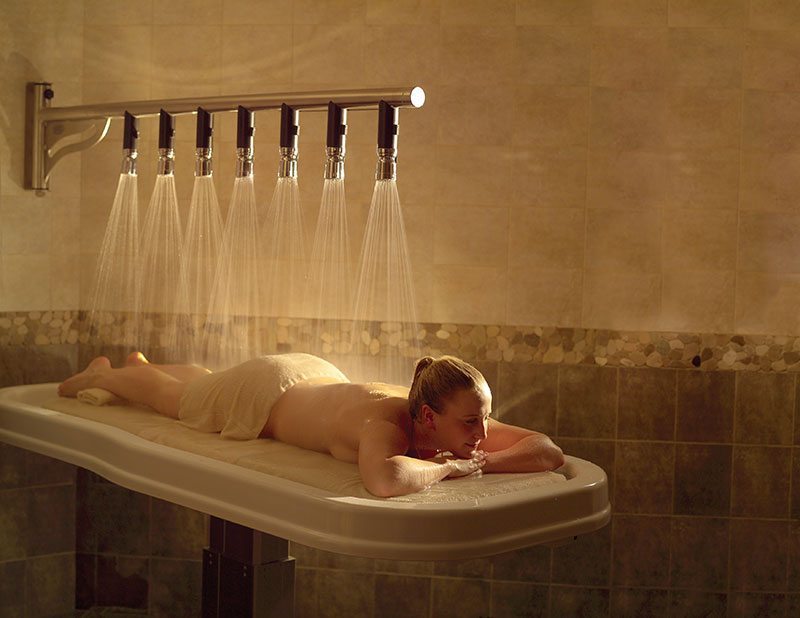 We Simply Adore
A highlight of the Stoweflake Mountain Resort & Spa is the spectacular 50,000 foot spa. The Spa at Stoweflake features 30 luxury treatment rooms, cascading waterfalls, soothing pools and a private sanctuary for both men and women. I felt like a brand new soul after my 80 minute Shirodhara treatment, an Ayurvedic deep tissue massage followed by a continuous stream of warn oil beating on my forehead. Wow!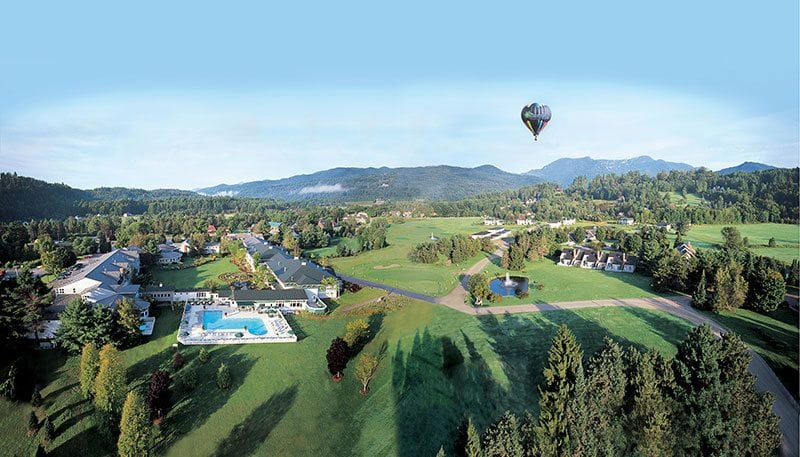 Out and About
Four seasons a year honeymooners can find plenty to do in Stowe. Whether you hike to Bingham Falls, mountain at the Von Trapp Family Lodge, enjoy a farmer's market or wine/brewery tour, you will love exploring the Green Mountains.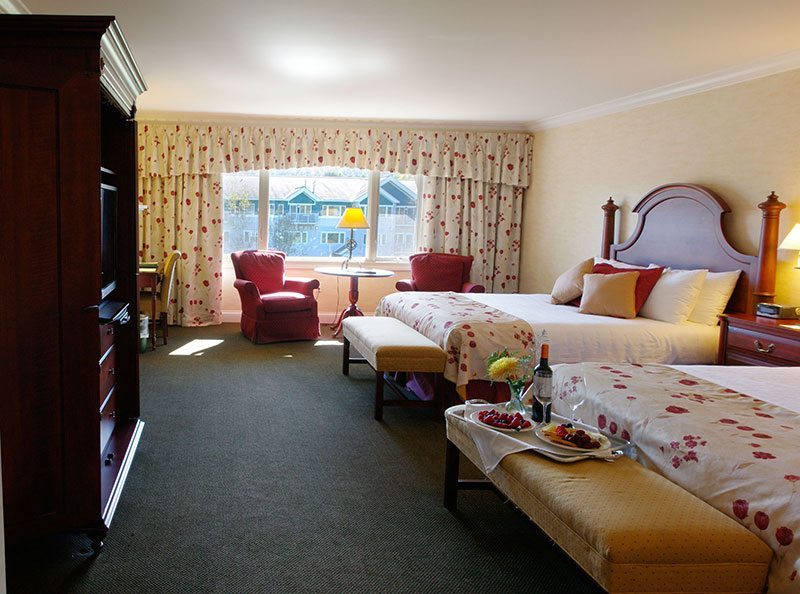 Note to self
It is also a spectacular spot to host a wedding with indoor and outdoor space galore. The Pinnacle Ballroom with its 12-foot ceilings and spectacular mountain views or the Atrium with its circular glass-enclosed setting top the list.
Want to see more mountain destinations? Check out Copper Mountain, Colorado for a true, soulful and uncomplicated experience.