Hotel Savoy, Florence and Hotel Lungarno
By Suzanne Scharff
Florence, the birthplace of the Renaissance is one of the most beautiful cities in the world. The capital of the Tuscany region is noted for its culture, architecture, historical monuments, and to die for gelato shops. Florence also boasts important museums and art galleries such as the famed Uffizi Gallery and Palazzo Pittias well as enjoying a growing trend towards modernization with an influx of influential fashion designers, chefs and mixologists.
Hotel Savoy Florence sets in the heart of the city in the charming and bustling Piazza della Republica, just steps from the notable Duomo. The family owned hotel group is stewarded by Sir Rocco Forte and sister and designer, Olga Pollizi. The dynamic duo exhibits an inimitable style of blending their Anglo-Italian heritage while capturing the essence of the surrounding urban-scape. Hotel Savoy showcases the beauty of Florence and a brilliant design collaboration with Pucci that reveals itself from the lobby furnishings, to the Florentine inspired neck-scarfs (exclusive to Hotel Savoy) to the espresso cups in the guestrooms.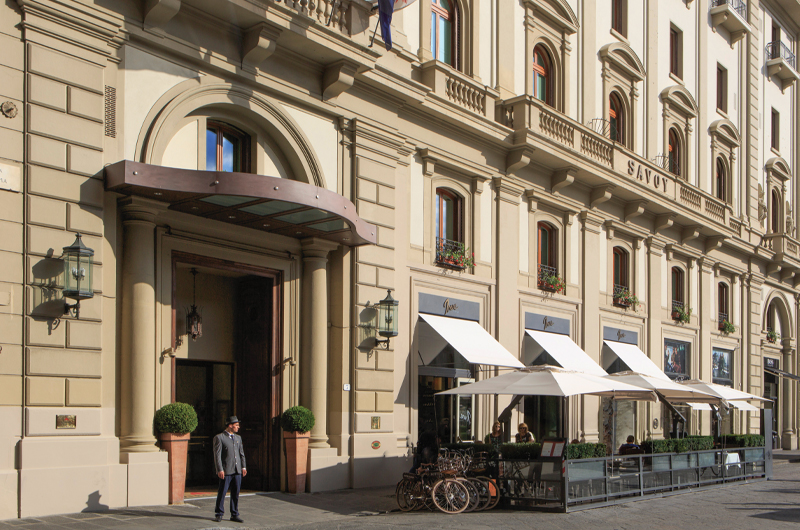 The world is your oyster in the dreamy confines of the impeccably designed honeymoon suite that offers the experience of a stylish private residence with the 5-star amenities of a world-class hotel. The expansive and beautifully curated space envelopes you with sumptuous furnishings, significant artwork and exquisite décor. Revel in the luxe confines while taking in the sights and sounds of the piazza from the sizable windows.
Beyond your suite-life, make time to partake in decadent cocktails and savory bites at the stylish restaurant and bar, Irene; with weather permitting, dine al fresco just steps from the carousel and the buzz of locals and tourists mingling.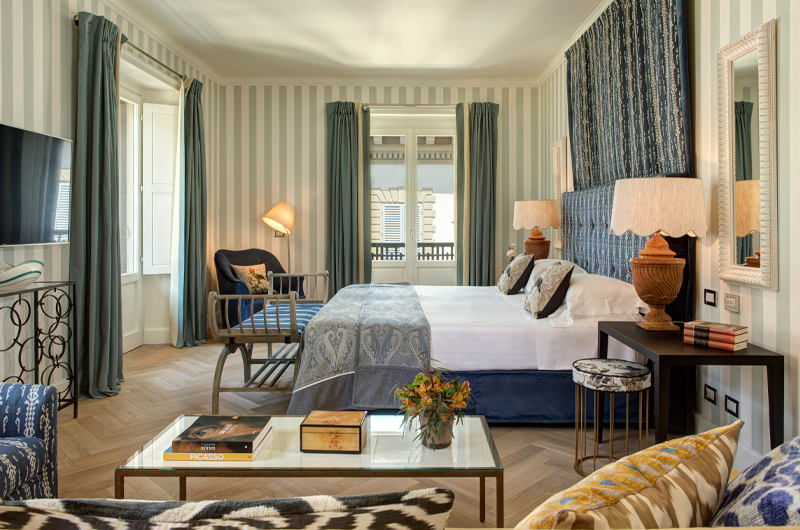 The stylish and iconic Salvatore Ferragamo brand never disappoints and makes no exception at the 5-star, Hotel Lungarno, Firenze. Inspired by the famed Ponte Vecchio Bridge – Hotel Lungarno, reminiscent of an elegant boat, sits directly above the Arno River, and offers a dreamy destination to tie the knot.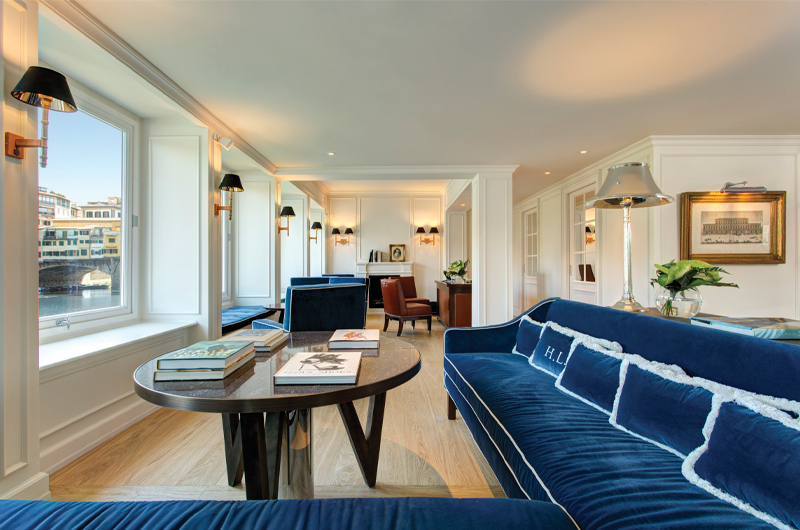 All those aboard are treated to beautifully designed interior spaces with sweeping views of the water while snuggled ashore in a sophisticated and dramatic decor of navy blues and crisp, airy whites. Hallways and public spaces delight with over 400 pieces of museum-worthy art.
Forget your sea legs at Picteau, named after Picasso and Cocteau, who are hanging around in clear sight offering their abstract view on life. Dine at the gastronomically divine, Michelin star, Borgo San Jacopo; and post-sunset and dinner – stow away to your luxurious suite for a nautical nightcap, and toast to your lucky stars your ship has come in.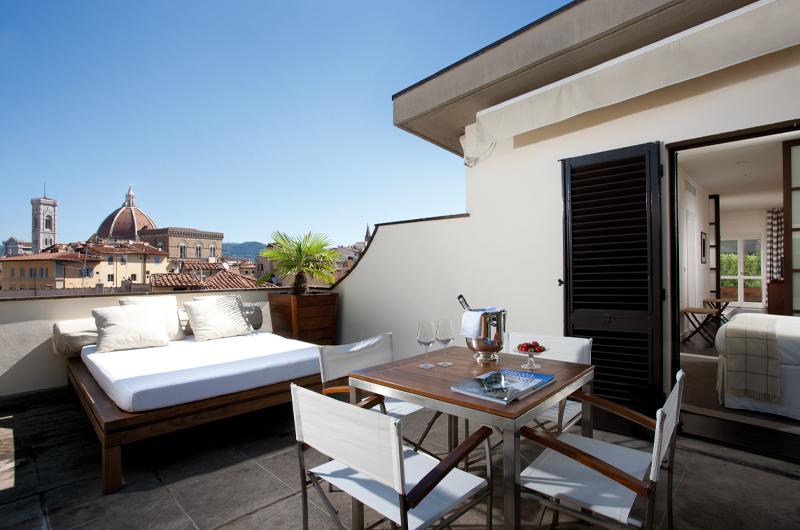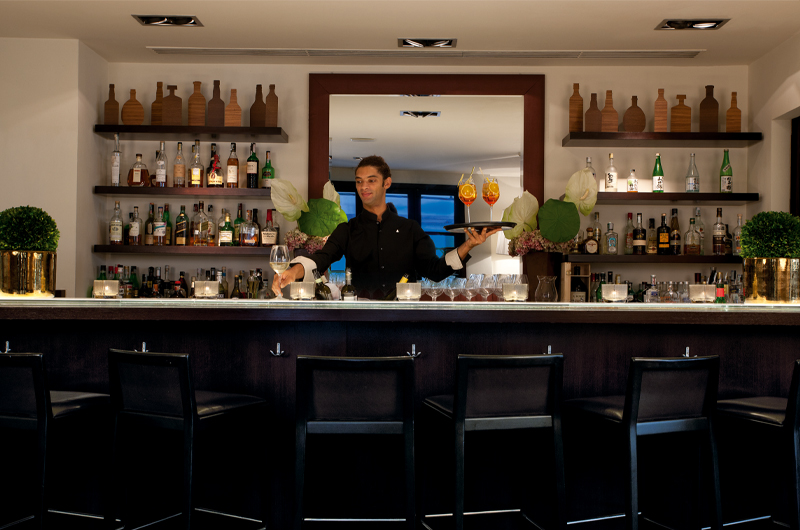 roccofortehotels.com/hotels-and-resorts/hotel-savoy
lungarnocollection.com/hotel-lungarno