Parrot Cay, Turks and Caicos Islands
By Michelle Hope
GET ACQUAINTED
If you are looking for a private island get-away that offers celebrity-style amenities and wellness, look no further than the lush Caribbean escape known as Parrot Cay in the Turks and Caicos Islands.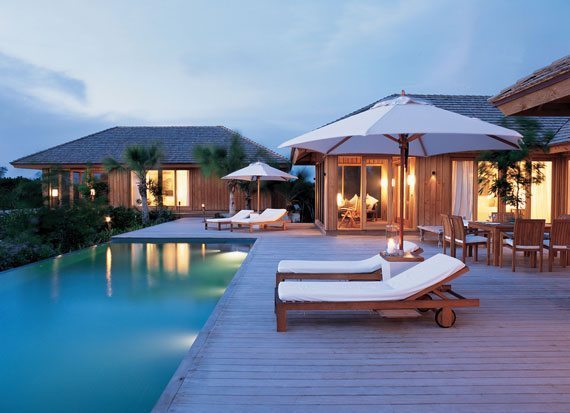 Turks and Caicos is a chain of islands and cays located 550 miles southeast of Miami, Florida. Parrot Cay is a private resort, A COMO Resort that stands alone in the Turks and Caicos as a sanctuary where you can renew your spirit and discover bliss. Only a 35 minute boat ride from Provincials (the main island also known as Provo), this preserve of lush and tropical landscapes boasts over a thousand acres of pristine white- sand beaches.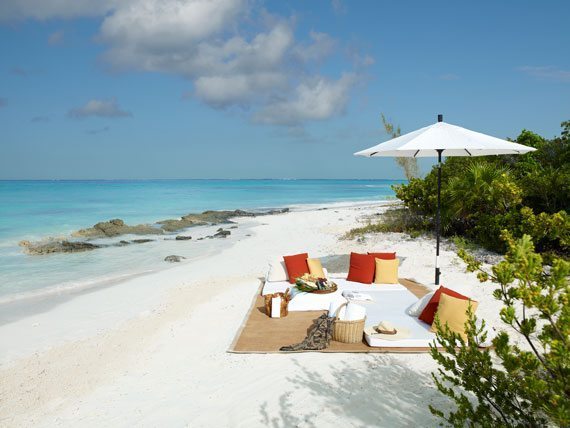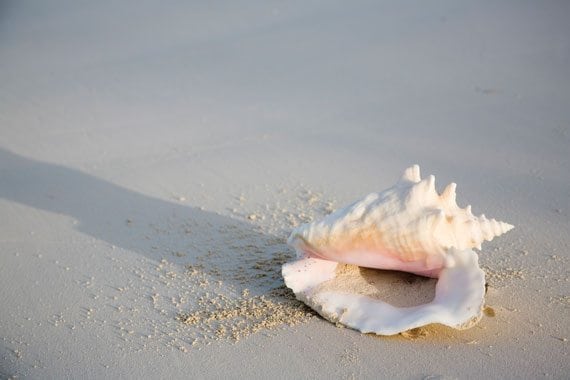 The award-winning Shambala retreat lives up to it's reputation with Asian-inspired holistic therapies, outstanding and healthy cuisine, lavish guest accommodations, and meticulous service that will exceed your expectations on every level.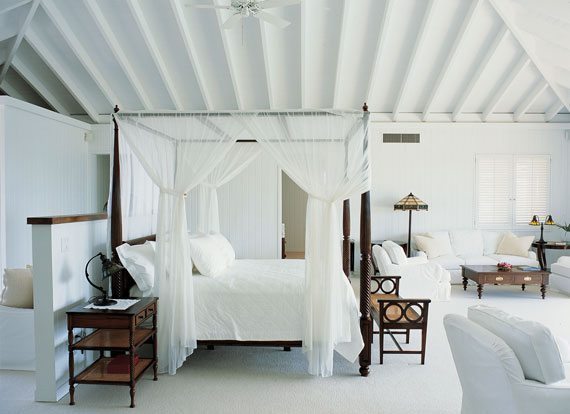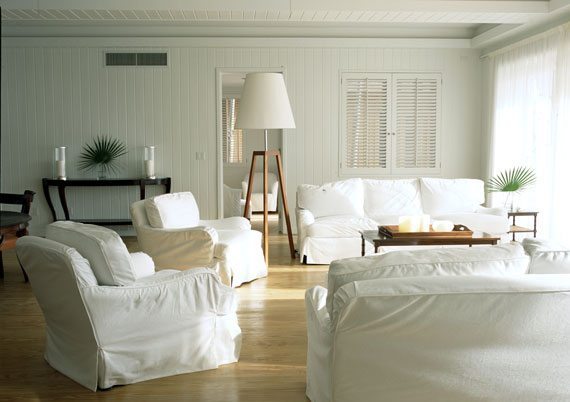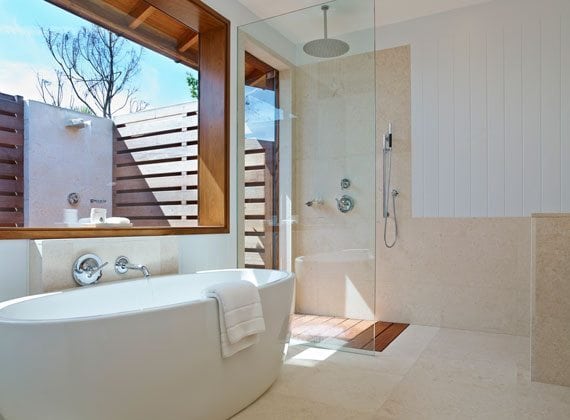 WE SIMPLY ADORE
Attention to Detail: Every detail has been thought of and taken care of before you can even think of it yourself.
Deliciously Healthy Menu: We loved starting each day off with a healthy and delicious breakfast-the best you will ever have(included)!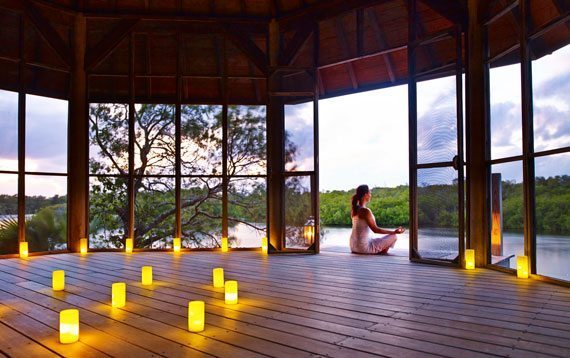 Yoga: Taking time out to practice yoga each day (also included!) truly enhanced our experience. Embracing the time to truly renew our bodies and spirits on vacation was a new concept that left us so rejuvenated.
Service: The icing on the cake was our butler, Sarba, who anticipated our every need. The tailored service ensured our vacation was exactly what we dreamed of.
NOTE TO SELF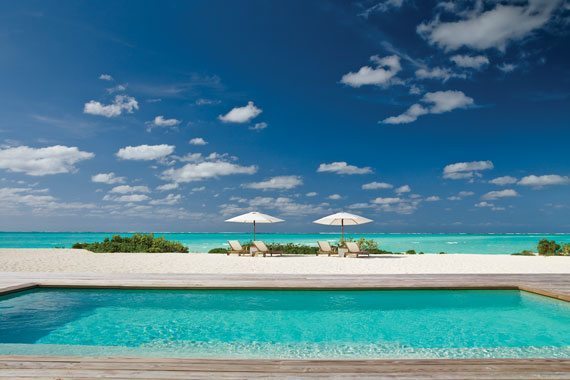 Splurge on the beach front villa – its worth every penny! Your own private pool and private stretch of beach makes for the ultimate romantic experience.
Take time for tea! Each afternoon at 4pm, complimentary tea service is offered in the Library, and it's lovely. Mini pastries or sandwiches with tea make the perfect snack to tide you over until dinner.
Utilize your butler or the concierge to help plan out your day. Our butler helped book spa appointments, yoga classes, tours and even made our dinner reservations.
If you do decide to go to the main Island (known as Provo), you will need a taxi from the dock and it's about 15 minutes to the main strip of shops and restaurants.
Groceries are very expensive- so if you have to have any special snacks for travelling or your beach bag- pack them in your suitcase to save time and money.
American money is accepted everywhere and ATM's are easy to find should you need access to more cash.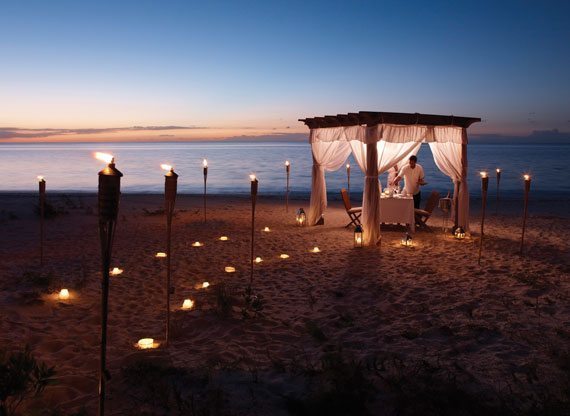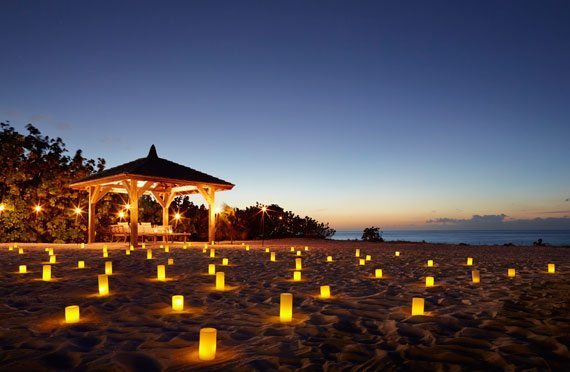 If you are looking to get married or renew your vows- Parrot Cay is a great choice! They are very accommodating without lots of costly restrictions. For example, you can bring in your own wedding planner/designer and photographer. With a completely private beach, there are plenty of options for a ceremony and reception and they can accommodate all of your guests too!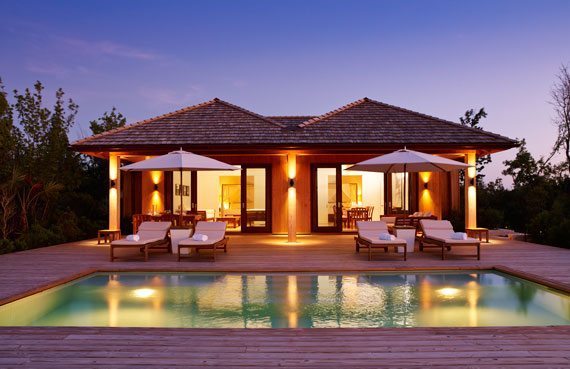 The island also offers private luxury home rentals if you need larger accommodations.
OUT AND ABOUT
If you want to explore the main island, shopping and excursions abound.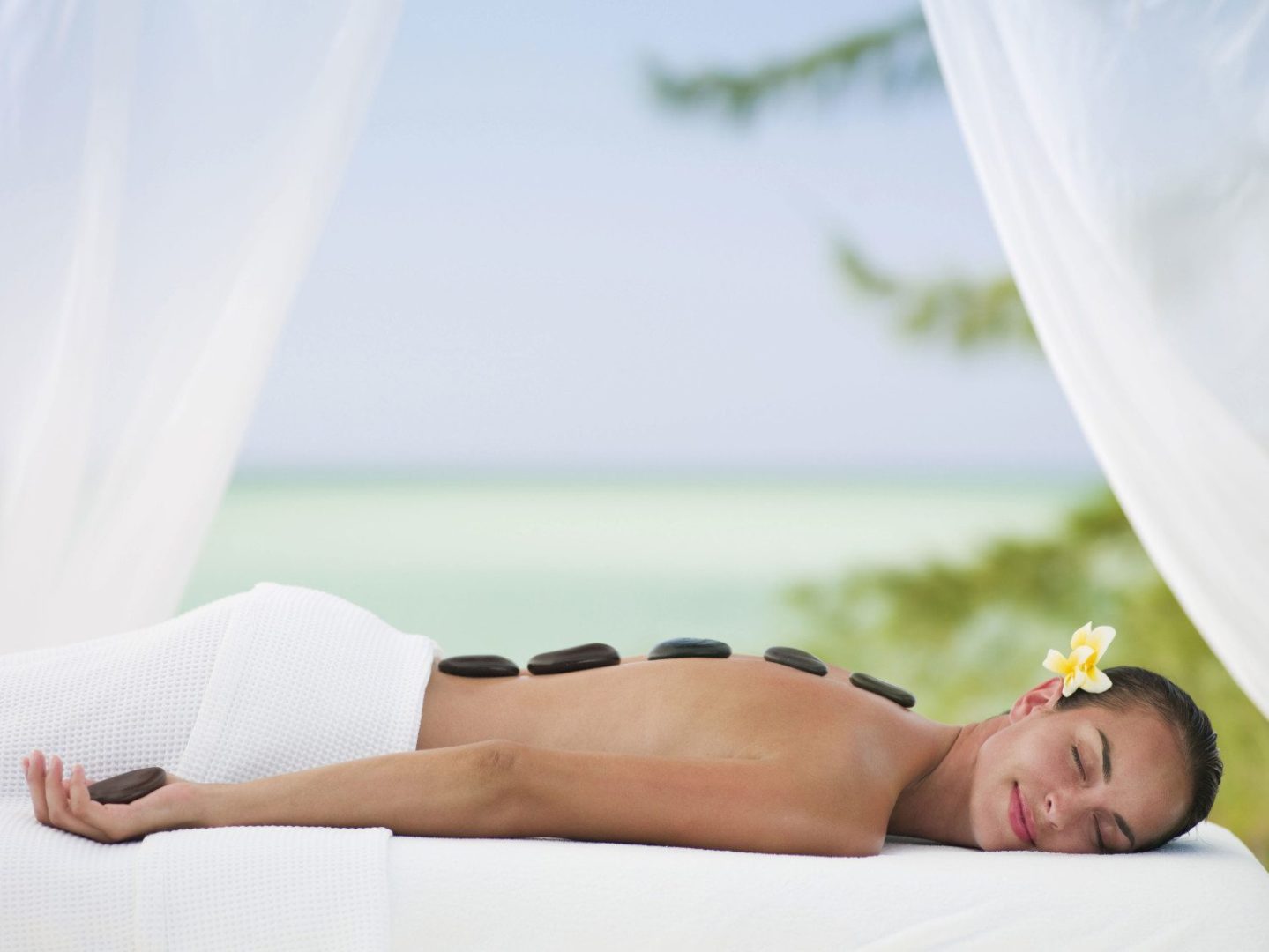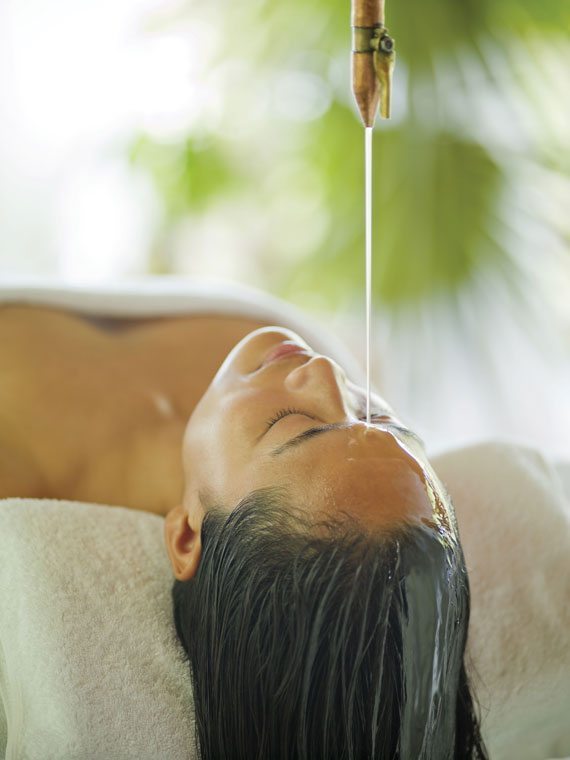 The spa at Parrot Cay is hard to beat, but if you find yourself longing for a massage while in Provo, the spa at The Regent Palms offers top-notch experiences and is a 15-minute drive from the boat dock. For more info check them out here!
The best ice cream was at a local shop in Provo called Patty Place. Check them out here.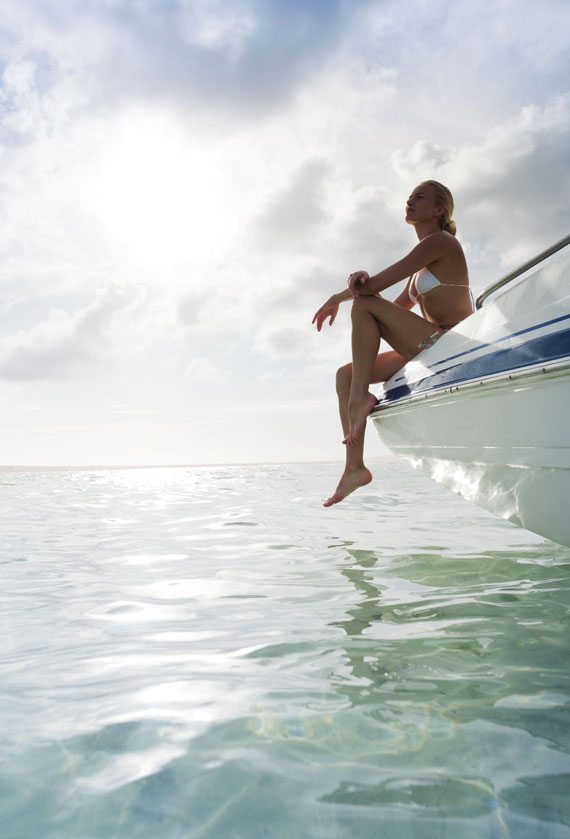 Deep sea fishing trips by Silver Deep has daily excursions taking you to just the right spot to hook the big one! They offer pick up from resort or boat dock on the main island. For more info check out their website.
When it comes to beaches- Parrot Cay was simply the best. You can't beat a private beach on your own private island!
GET THE DISH
Parrot Cay offers several restaurants and dining experiences. The menus change every couple of days to keep your pallet adventurous. Our favorite experience (other than breakfast each day!) was lunch in a private tiki hut. The coconut sorbet was to die for! While in Provo, for a romantic dinner, Parallel23 (a restaurant at a The Regent Palms) is not to be missed! The Caribbean-fusion Cuisine in an open air- candle lit atmosphere is perfection. From the innovative cocktails and mocktails to the tantalizing menu with endless choices, we could have eaten here every night. For reservations and a full menu see: Parallel 23
HERE'S THE SCOOP
You will not find a more private get-away that will soothe and restore your body while surrounding you in tranquility and comfort. Only a 90-minute flight from Miami made travel time minimal and easy. From the moment we arrived to Parrot Cay's boat dock, we were waited on hand and foot. Following the 30-minute boat ride over to the island, we took a tour with our butler (Sarba) around the property and were just blown away by the beauty and approach to a healthy lifestyle; with over 1000 acres to explore, thankfully our butler chauffeured us around the property.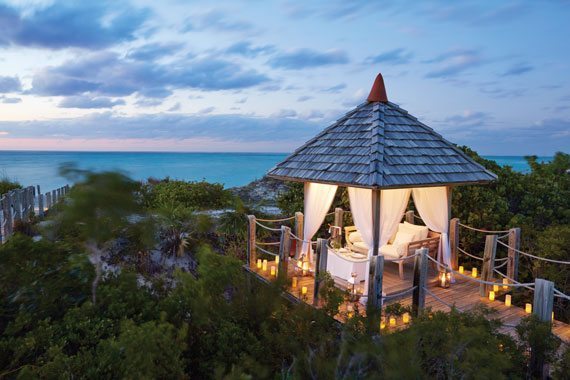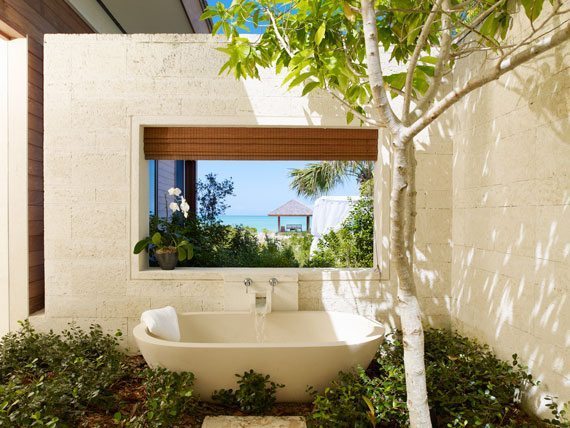 Our private beach villa was heaven on earth. We did not want to leave after five days of nutritiously delicious cuisine, yoga, spa treatments, and the picturesque turquoise surroundings. The accommodations and personal butler are what truly made our trip so memorable. The entire staff was warm and friendly and truly desired to exceed our expectations. We cannot wait to go back!!!