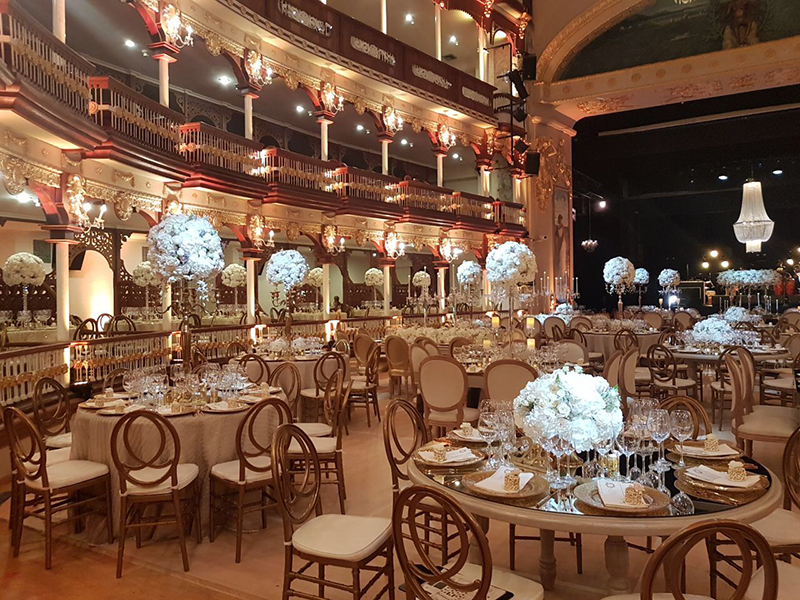 Cartagena, Colombia: A Walled Wonder
GET ACQUAINTED
Couples have been flocking to wed on the magical white sands and vibrant hues of the Caribbean for ages. Is there anything more alluring than a white wedding dress contrasted against a backdrop of that gorgeous blue-green water? But for those looking for more than your typical beach destination wedding, Cartagena, Colombia should top their list.
In the old walled city, stroll cobblestone streets lined with pink, yellow, and blue colonial style buildings whose balconies overflow with bougainvillea. Grab fresh mango from a vendor's stand and pause in one of the expansive plazas to admire a 16th century church.
Dance the night away at a typical Colombian salsa club or wind the streets of the hipster-chic area of Getsemani.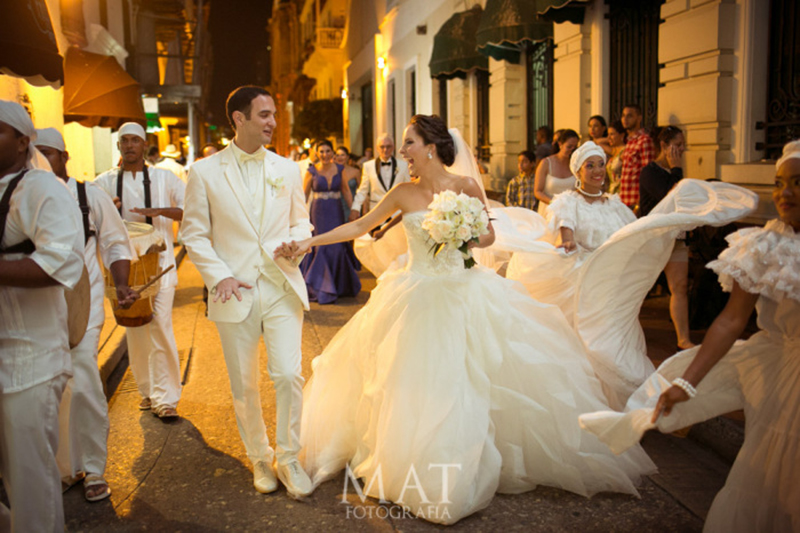 Stay in the five-star neighborhood of Bocagrande at one of the elite resorts such as the InterContinental Cartagena de Indias, which offers prime beach access and jaw-dropping views of the sunset from its infinity pool and terrace
OUT AND ABOUT
The Rosario Islands, an hour ferry ride from Cartagena, offers secluded, white sand beaches to enjoy snorkeling, scuba diving, kayaking, stand-up paddle boarding, and true island culture. Many families and couples choose to tag on a couple days post-wedding to enjoy some respite from city living.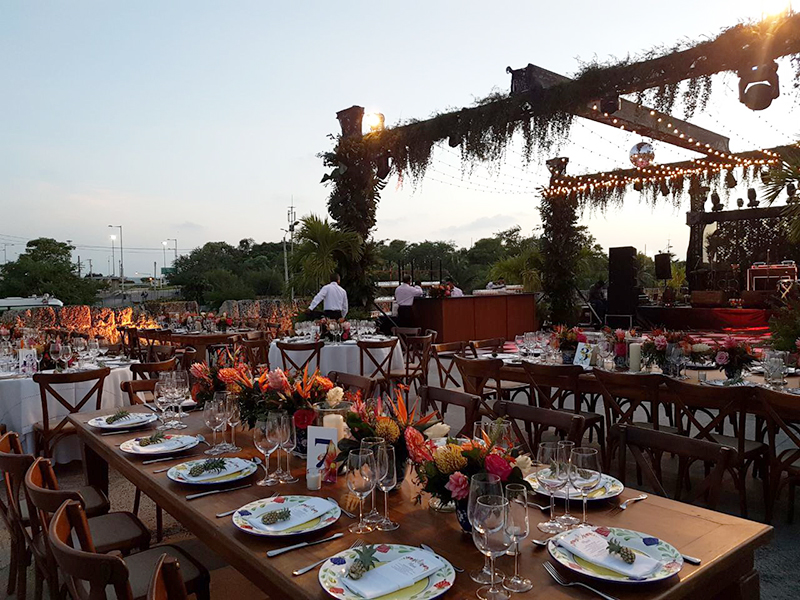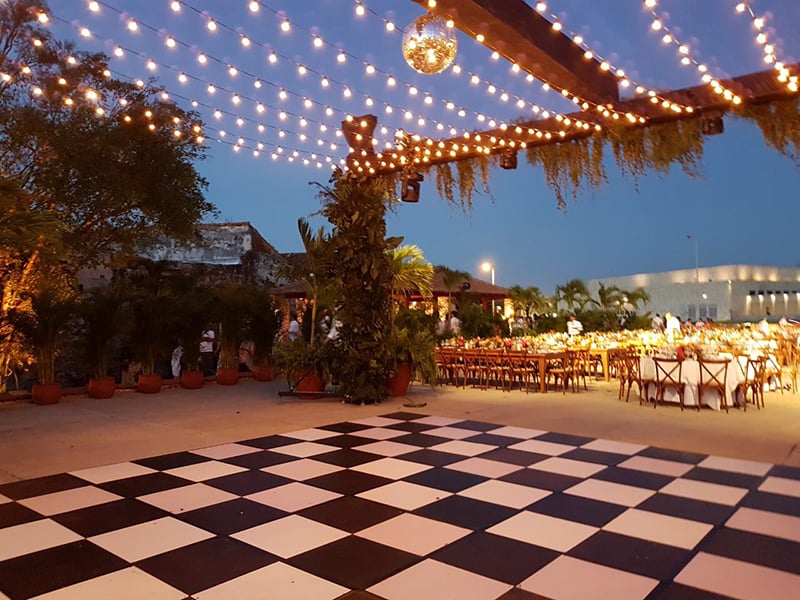 GET THE DISH
Dive into one of the mouth-watering seafood dishes at El Santísimo in the San Diego neighborhood of the old city. Chef and owner Federico Vega fuses Caribbean and French flavors using Colombian ingredients to create masterpieces like "The Viking Fall," fresh salmon with mustard sauce, caramelized onions, asparagus, and rustic potatoes. Wherever you choose to eat, beat the heat and sip on the quintessential limonada de coco (lemonade blended with coconut cream).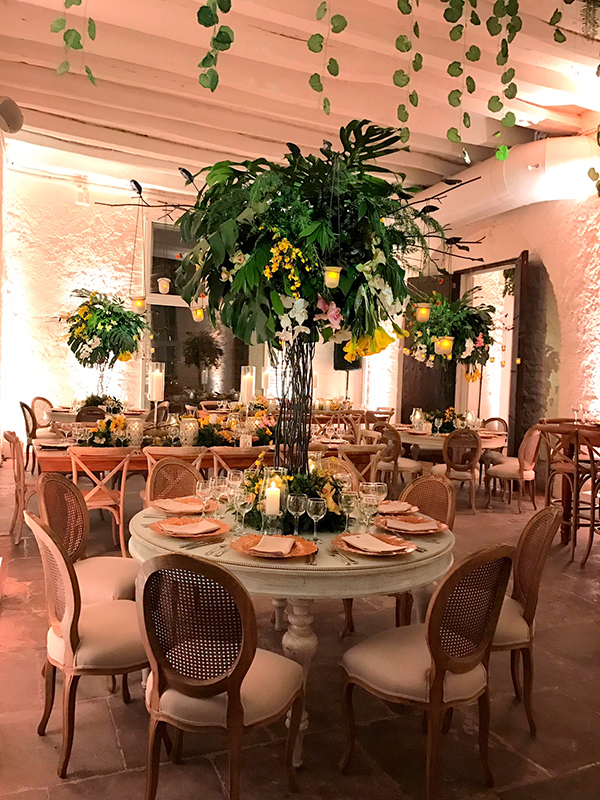 BIG DAY DETAILS
Cartagena has countless wedding venues from small boutique hotels in the old city, beach side resorts in Bocagrande, grand 16th century churches, and sleek rooftop terraces. Couples looking for something outside the box can even get a permit to wed in one of the city's impressive outdoor spaces such as the 16th Century fort, Castillo Felipe de Barajas. The InterContinental offers catering services to make any dream a reality!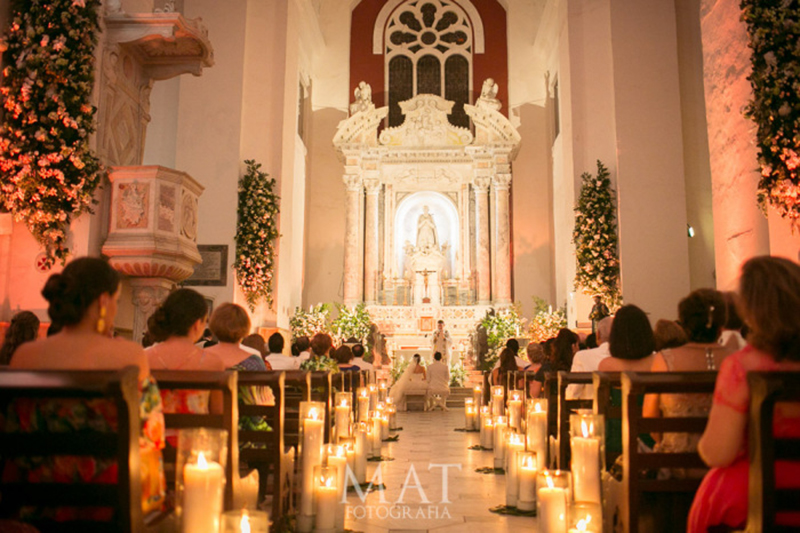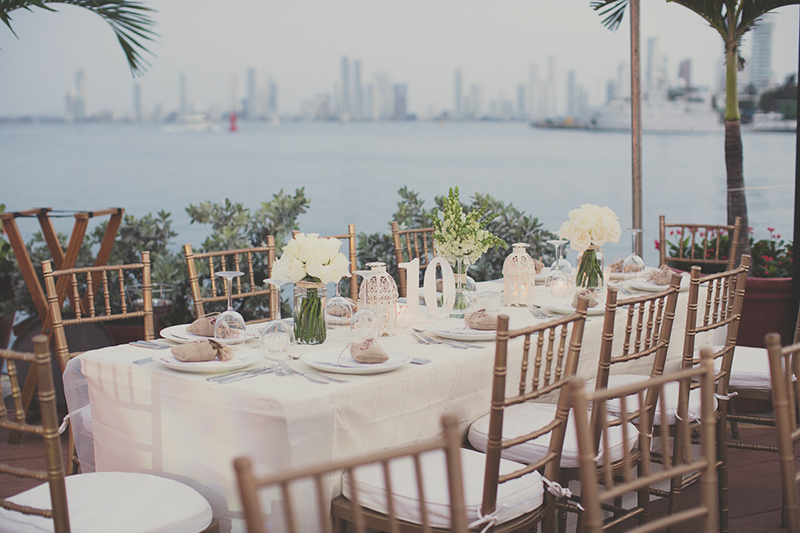 HERE'S THE SCOOP
The fusion of cultures in Cartagena is what sets this destination apart and draws travelers from around the world. Where else can you take a horse-drawn carriage through Colonial era streets, watch a live flamenco show, and swim in the Caribbean Sea all in one day? Beyond the options, it is the spirit of Cartagena that makes it magical, the perfect balance of the island "tranquila" vibe and "sabrosura," the Colombian dedication to joy, passion, and laughter.
By Emily Marcus