My Oh My Mendoza! Argentina's Land of Sun and Good Wine
By Emily Marcus
Get Acquainted
Picture sprawling vineyards, vines extending out as far as the eye can see, snow-capped Andes Mountains, and a blue sky exploding above. Welcome to Argentina's wine capital, Mendoza, or the "Land of Sun and Good Wine," as it's known. The region, which produces 70% of the country's wine (largely Malbec but also the delicious white variety called Torrontés), is a magical honeymoon destination for both wine lovers and adventure seekers.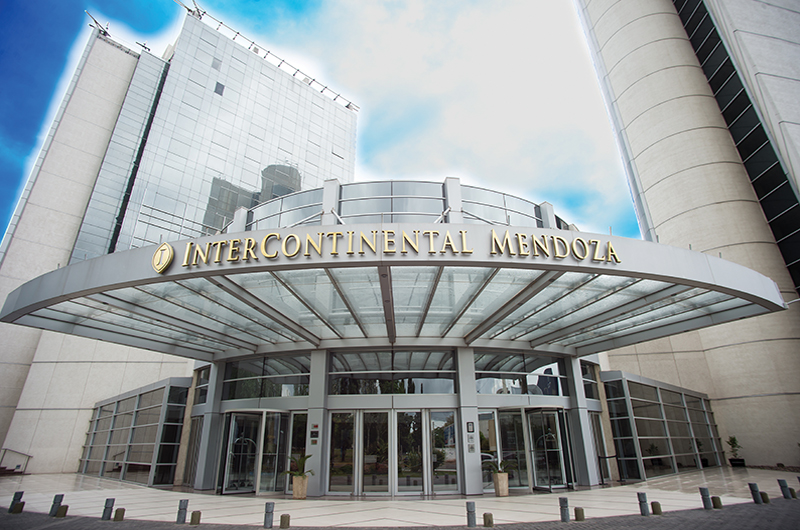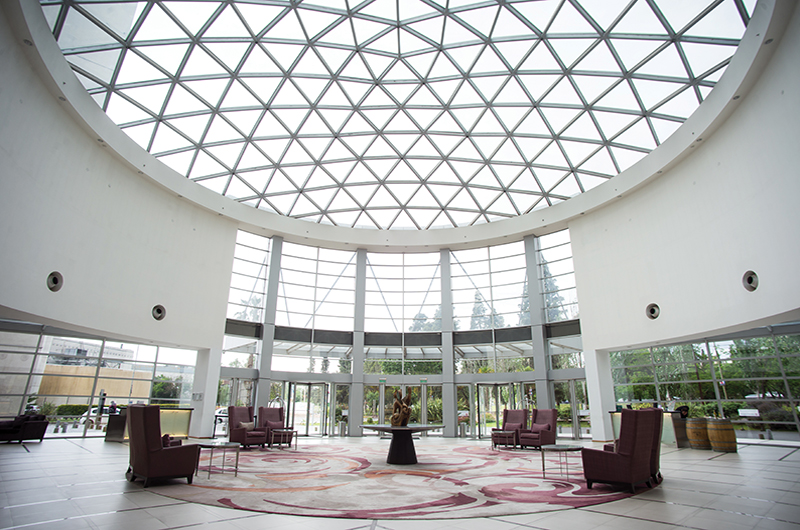 Here's the Scoop
While it's easy to get lost among the vineyards and spend hours uncovering the romantic, Andes Mountains, the vibrant city of Mendoza is well worth a full day of exploring. With wide pedestrian walkways and a gorgeous, open plaza at every turn, the city offers everything from sipping coffee al fresco like a local, to dancing the night away on Aristides Avenue, trekking through General San Martín Park, and of course, tasting top wines at adorable shops with garden courtyards.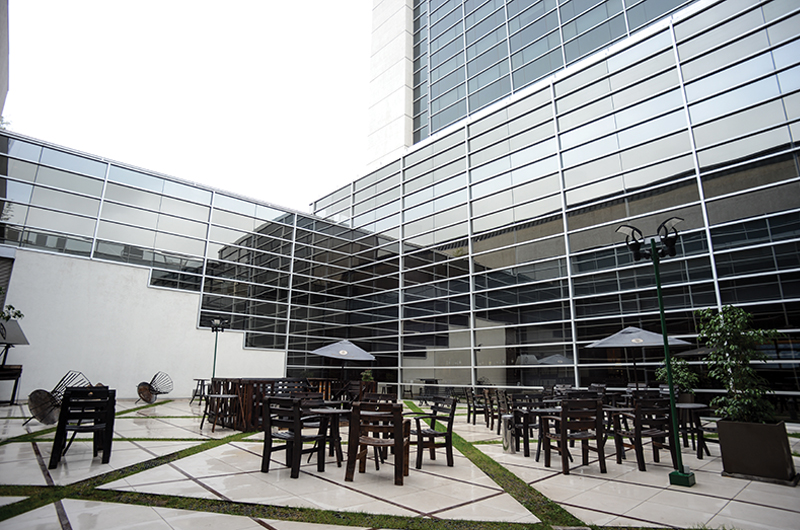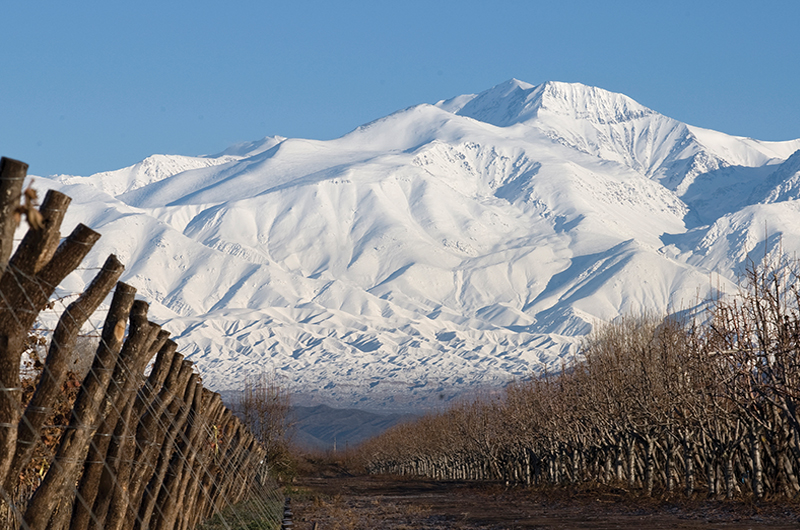 Out and About
Surrounding the city are hundreds of vineyards offering tastings, tours, and more. Stop by the beautiful Bodega Tapiz and take a horse-drawn carriage through the vines, make your own delicious blend, tour the facilities and learn about the wine making process. Don't miss the tango lessons in their sparkling wine cellar and be sure to taste their prime collection of reds. For a vino break, escape to the nearby Andes (about 2 hours from the city) for hiking, skiing, thermal baths, and sightseeing around the Aconcagua, the tallest peak in both the Western and Southern hemispheres.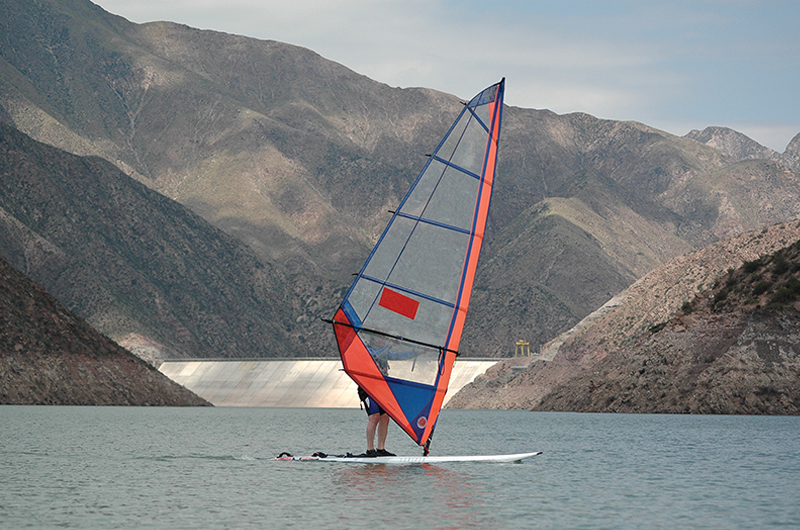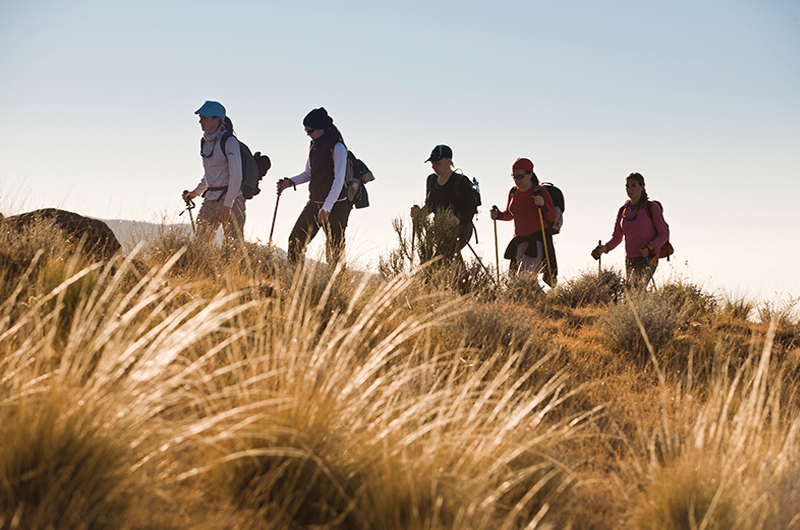 Get the Dish
In Argentina, it's all about quality meats. No visit to Mendoza is complete without a stop to Francis Mallmann's 1884, a romantic and elegant restaurant adorned with rich plum walls and checkerboard floors, named for the old winery it's nestled into. Order the juicy rib-eye, cooked classic Mallmann style over an open fire, topped with chimichurri sauce, and paired with Patagonian potato crisps. For a leisurely lunch directly downtown, Azafrán is a must visit. Locally sourced and internationally inspired dishes include the beef wellington with a crispy, pastry crust and the dulce de leche crème brulee. Before your meal, check out their wine cellar and select a fabulous bottle (over 500 to choose from) to pair with your meal!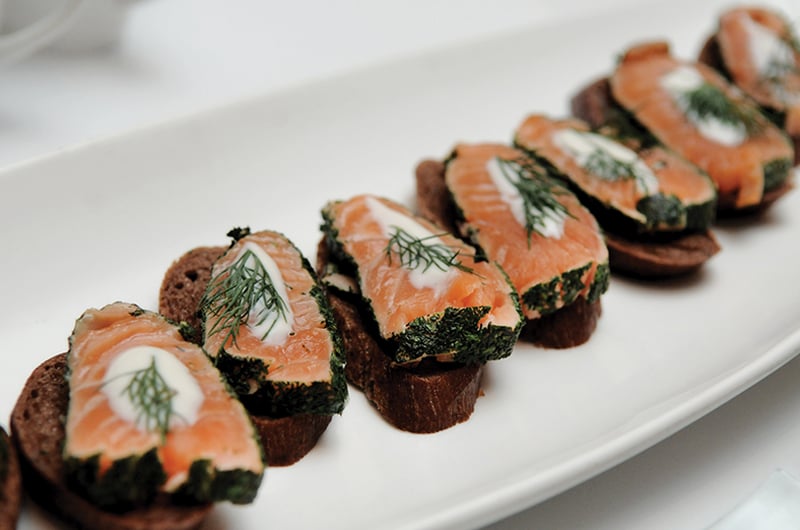 Note to Self
Chances are you'll want to explore the region beyond the city of Mendoza. The InterContinental Mendoza offers a happy medium as it's just a quick cab ride away to the city center (~$2) but also close to the main arteries that will take you to the grape vines and mountains. The luxury hotel offers added perks like an art-studded lobby, full-service spa, casino, and neighboring shopping mall.